Clarins presents the pinnacle of luxury through their latest release—combining performance, and pleasure in the new Clarins Precious' La Crème, La Crème Yeux, and La Lotion. 
With true luxury being the time taken for oneself, each Clarins Precious moment is driven by a strong desire to care for both skin and nature. The products perfectly compliment each other to drive anti-aging benefits from within the skin, creating a full youth-regaining routine. 
Clarins Precious products use a unique and uncommon essential ingredient, the Moonlight Flower, to stimulate FOXO inside skin cells and reduce oxy-inflammaging. The Moonlight Flower—which only blooms once a year—delicately plucked at the peak of its beauty and molecular richness. It holds the key to appearing and feeling younger while absorbing its vital power in a single night. 
La Crème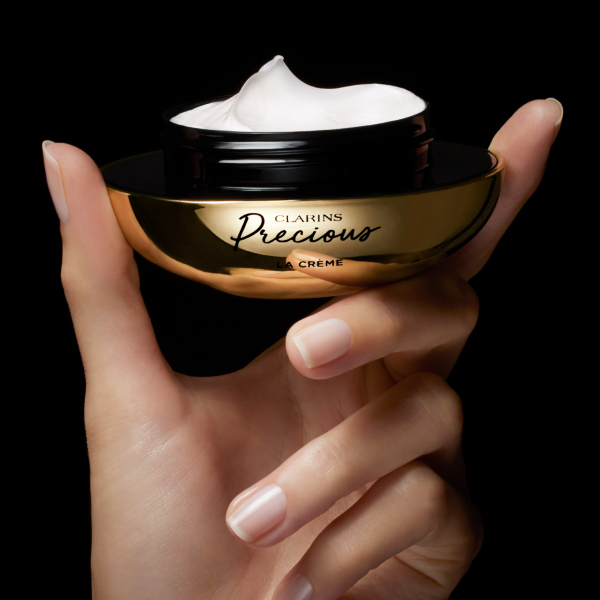 La Crème is an enticing cream that combines easily with the skin, with a smooth and luxurious texture that glides over the skin with an appealing sensation of renewal. It is both comfortable and lightweight, while still providing full preventative and therapeutic efficacy. La Crème can help to decrease the skin ageing index by five years, as if the symptoms of time and exhaustion never existed. 
La Crème Yeux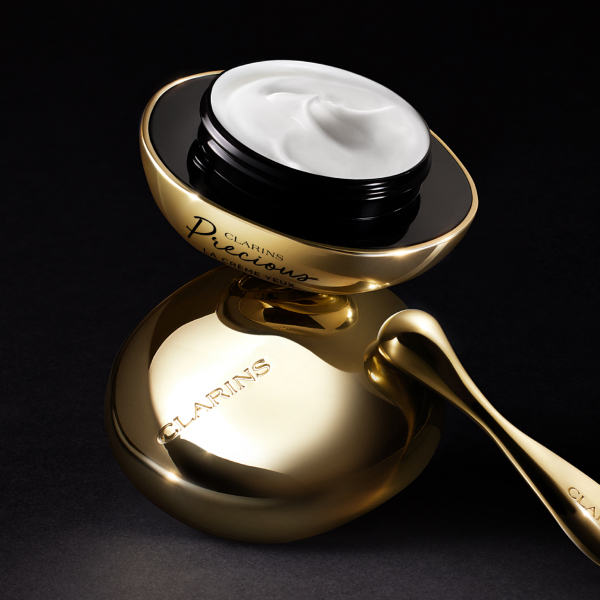 The eye region is the most delicate part of the face and is frequently the first to display symptoms of ageing. La Crème Yeux is a premium solution with a worldwide anti-aging action that targets the delicate eye region. This youth-reviving eye cream, infused with a mix of potent and targeted essential ingredients, makes the eye region seem more radiant and fresh. 
La Lotion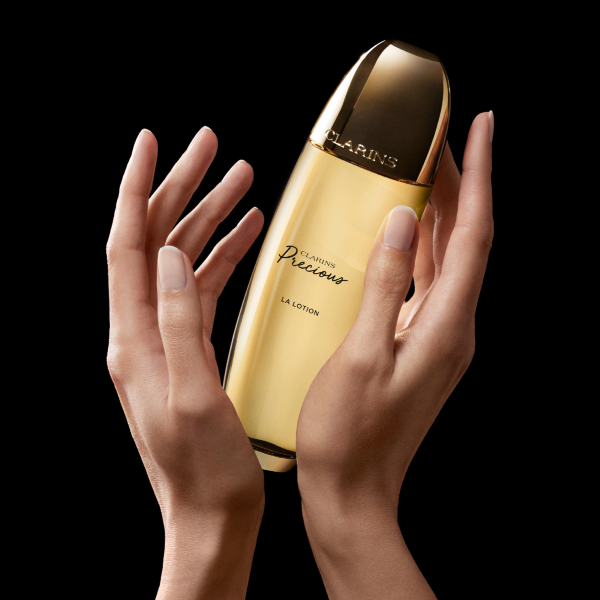 An essence-like texture that prepares the skin, La Lotion is an essential prelude to the Clarins Precious ritual. La Lotion, the key to moisturising and renewing radiance in the skin, profoundly hydrates, softens, smoothes, and plumps the skin with plant-based ingredients.