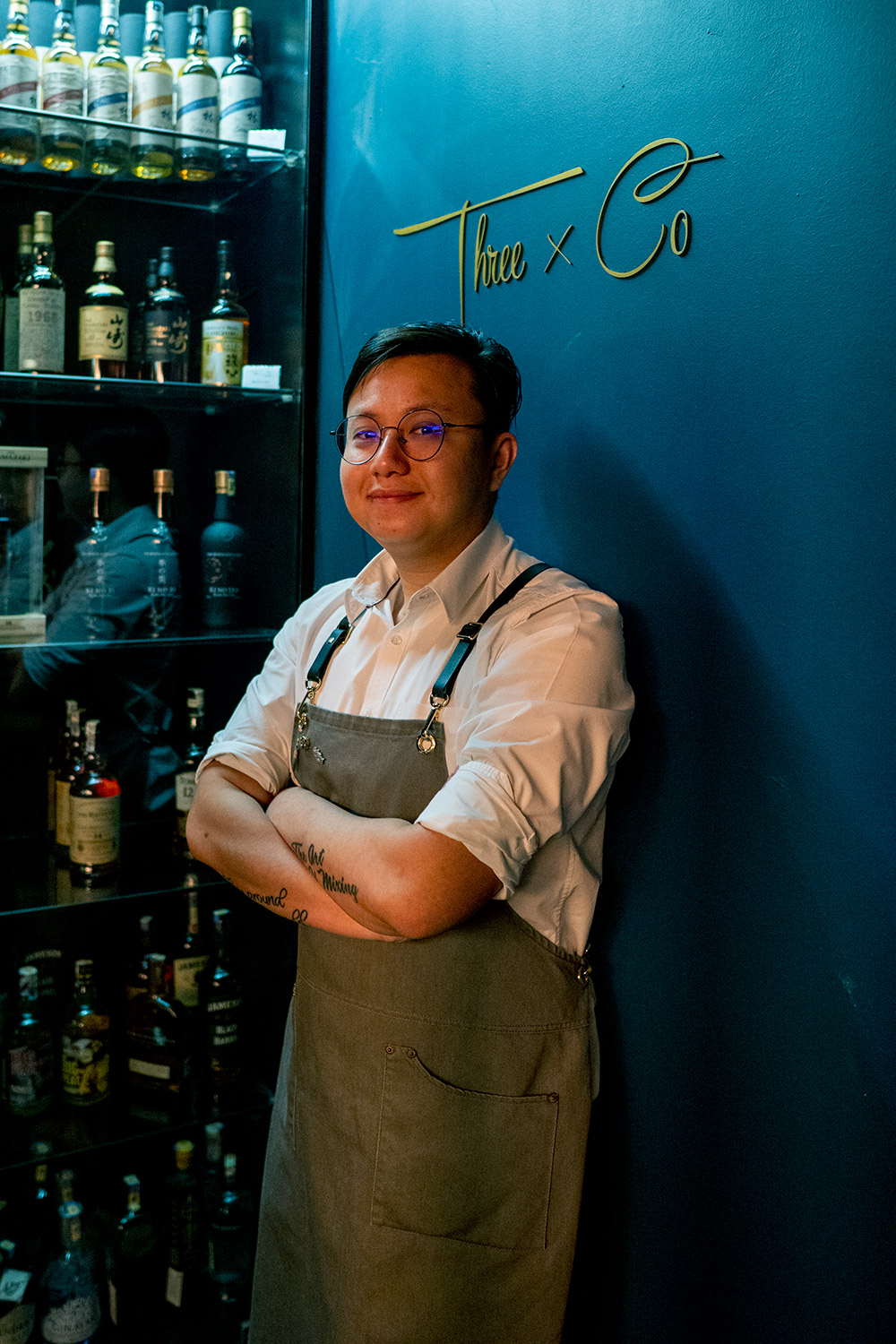 When you think of Christmas beverages, the most common drinks that come to mind are the ones that give you that cosy, warm, fuzzy feeling – from hot chocolate and mulled wine, to eggnog and hot toddies. And since 2020 has changed most of what we have planned for the year, why not liven up the festive atmosphere at home with a new, fresh take on your Christmas drinks?
We paid a festive visit to David Hans, bartender and co-owner of Kuala Lumpur's Three X Co, who showed us 2 delightfully festive cocktails made using Hendrick's Gin. The first one being sweet, tart, and bubbly, while the other takes on a cosier character. And the best part: they are simple to make, don't require a long list of ingredients or any fancy bar tools, and take less than 5 minutes.
"When people think about Christmas drinks, not many of them highlight the use of gin," says David on his inspiration to create these cocktails. "Any festive or Christmas drinks often use black rum or brown spirits for their warmth, but the fruitiness and botanicals in gin matches perfectly with festive ingredients such as red berries and spices."
Keep reading to find out how you can make these cocktails at home to sip on and celebrate the festivities.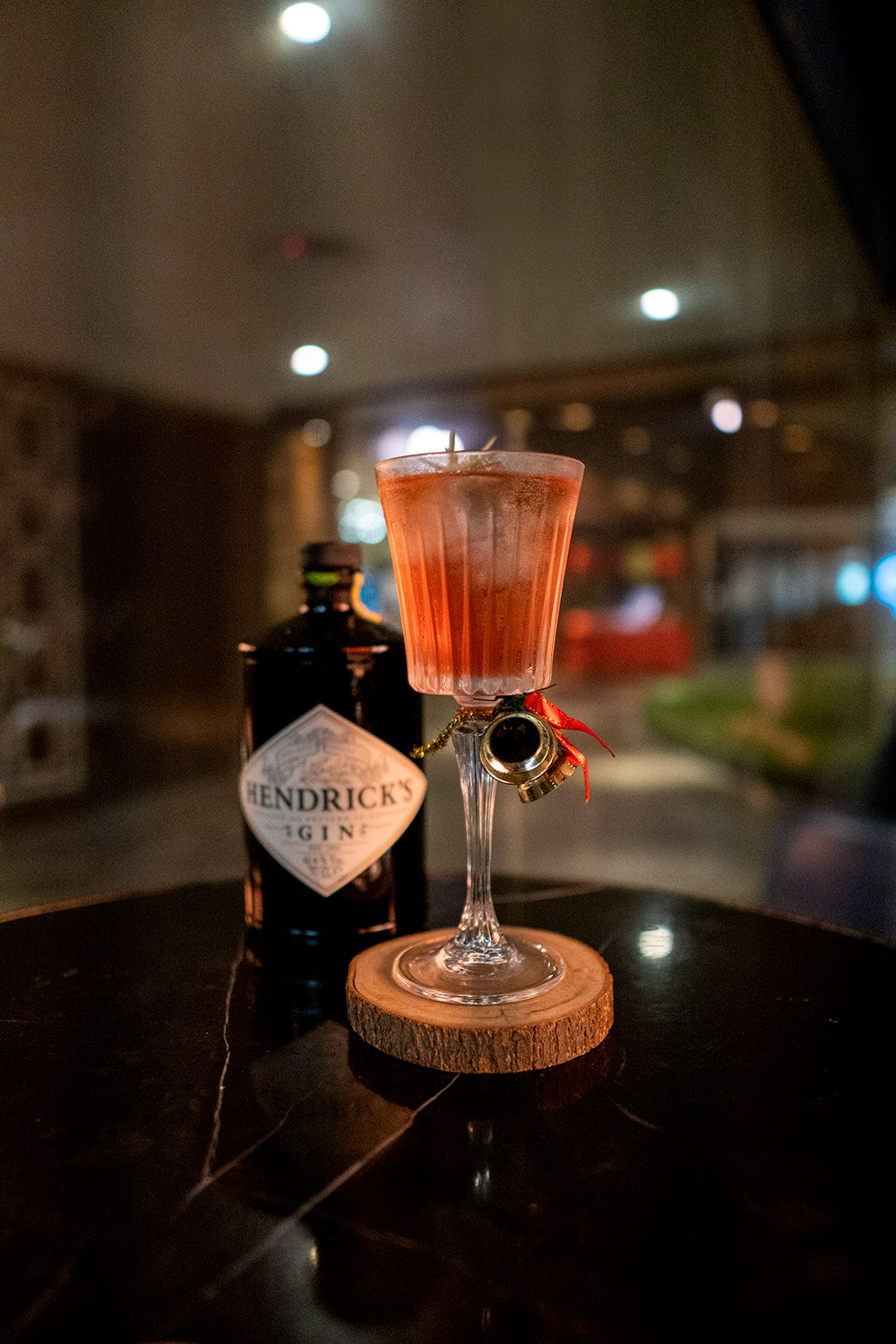 A Hendrick's signature recipe that's refreshing, fruity, tart, and unbelievably simple, the Cranberry Fizz plays with the aromatics and botanicals in Hendrick's Gin. It's unbelievably easy to make – requiring no fancy knifework or a shaker. You simply need to prepare your ingredients and mix everything up!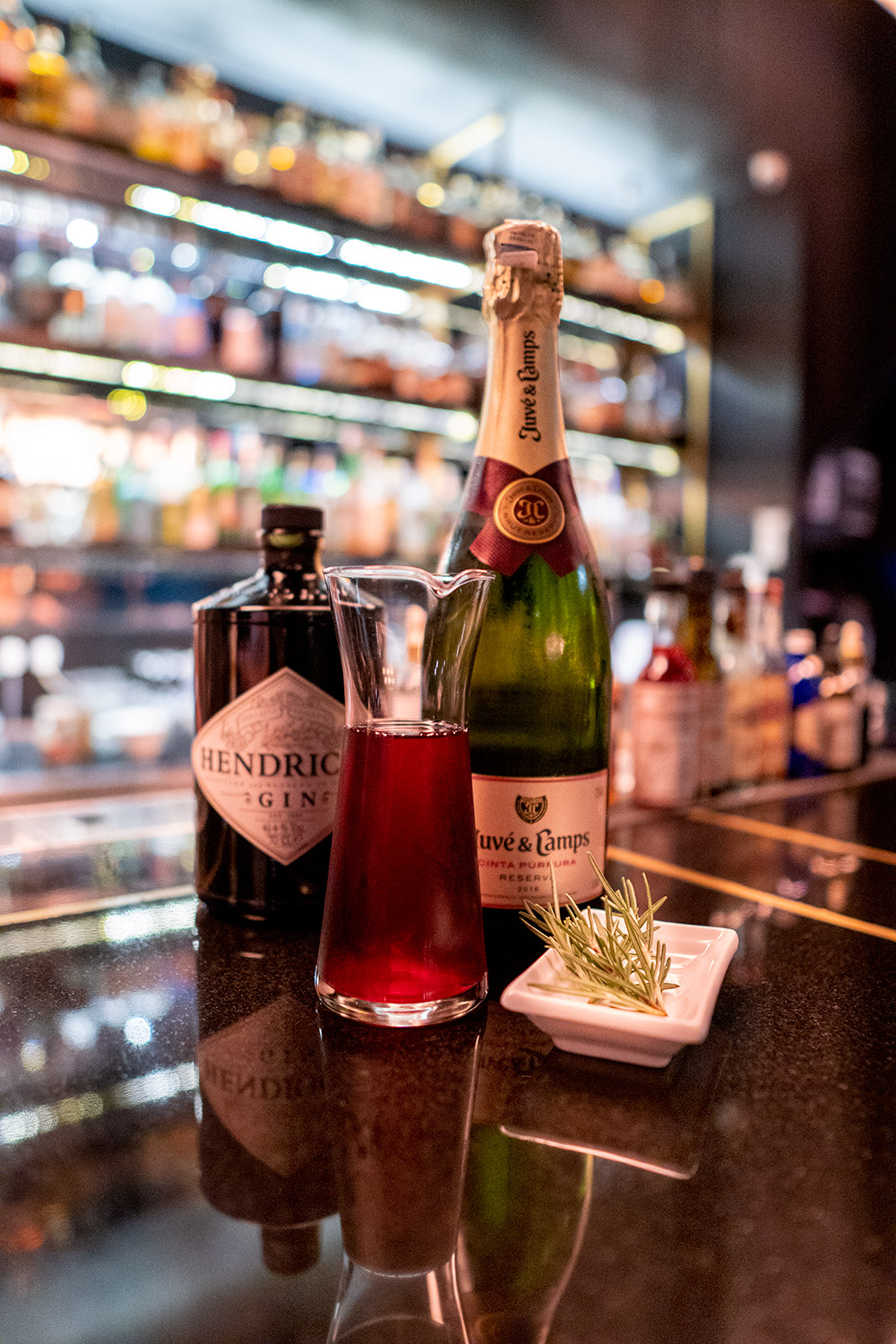 Ingredients
Ingredients
30ml of Hendrick's Gin | 45ml of cranberry juice | 45ml of sparkling wine of choice | a small sprig of rosemary
1 - Fill your cocktail glass with ice cubes to chill the glass. Stir the ice to ensure that the glass is thoroughly and evenly chilled. Strain away any excess water.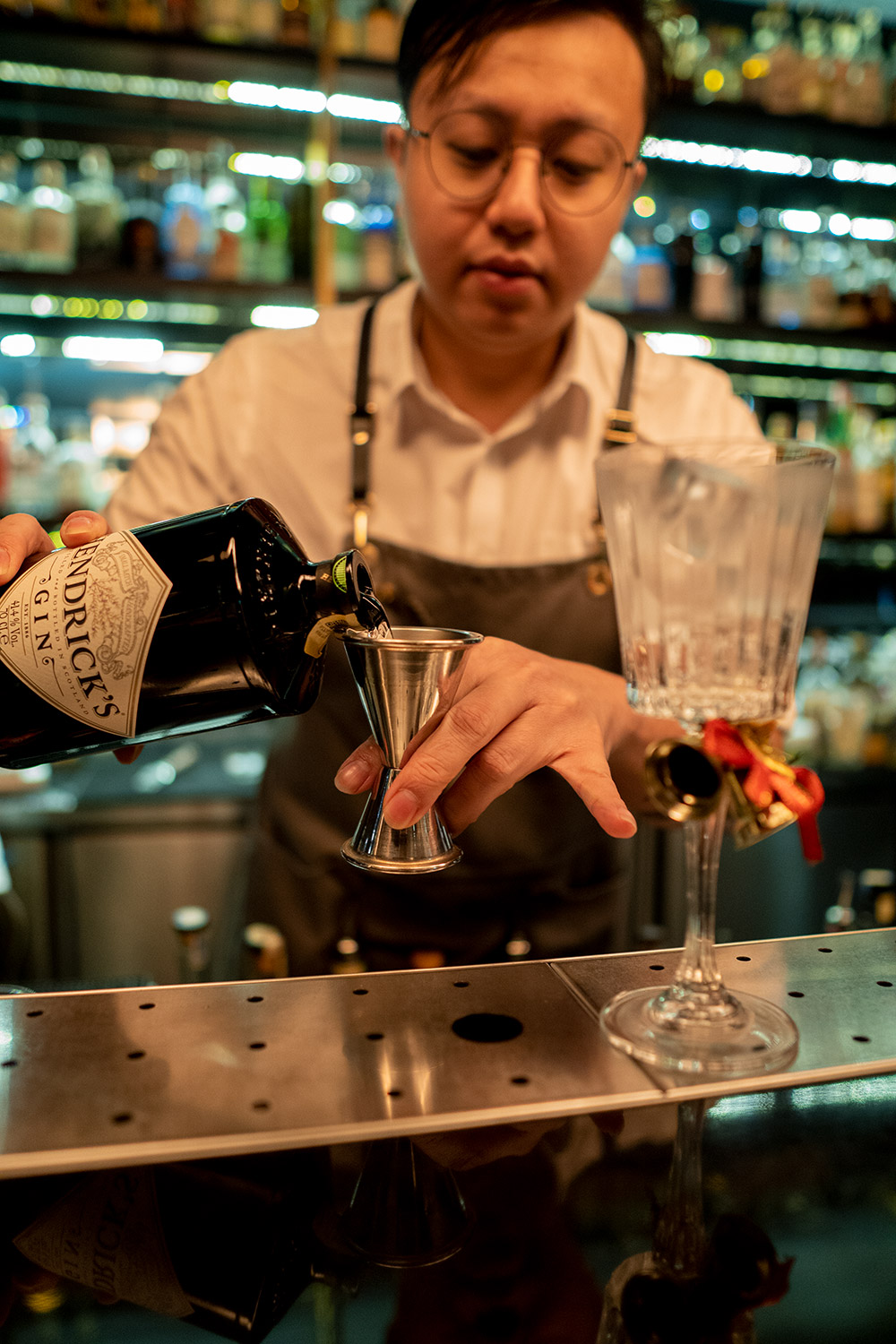 2 - Pour 30ml of Hendrick's Gin into the glass.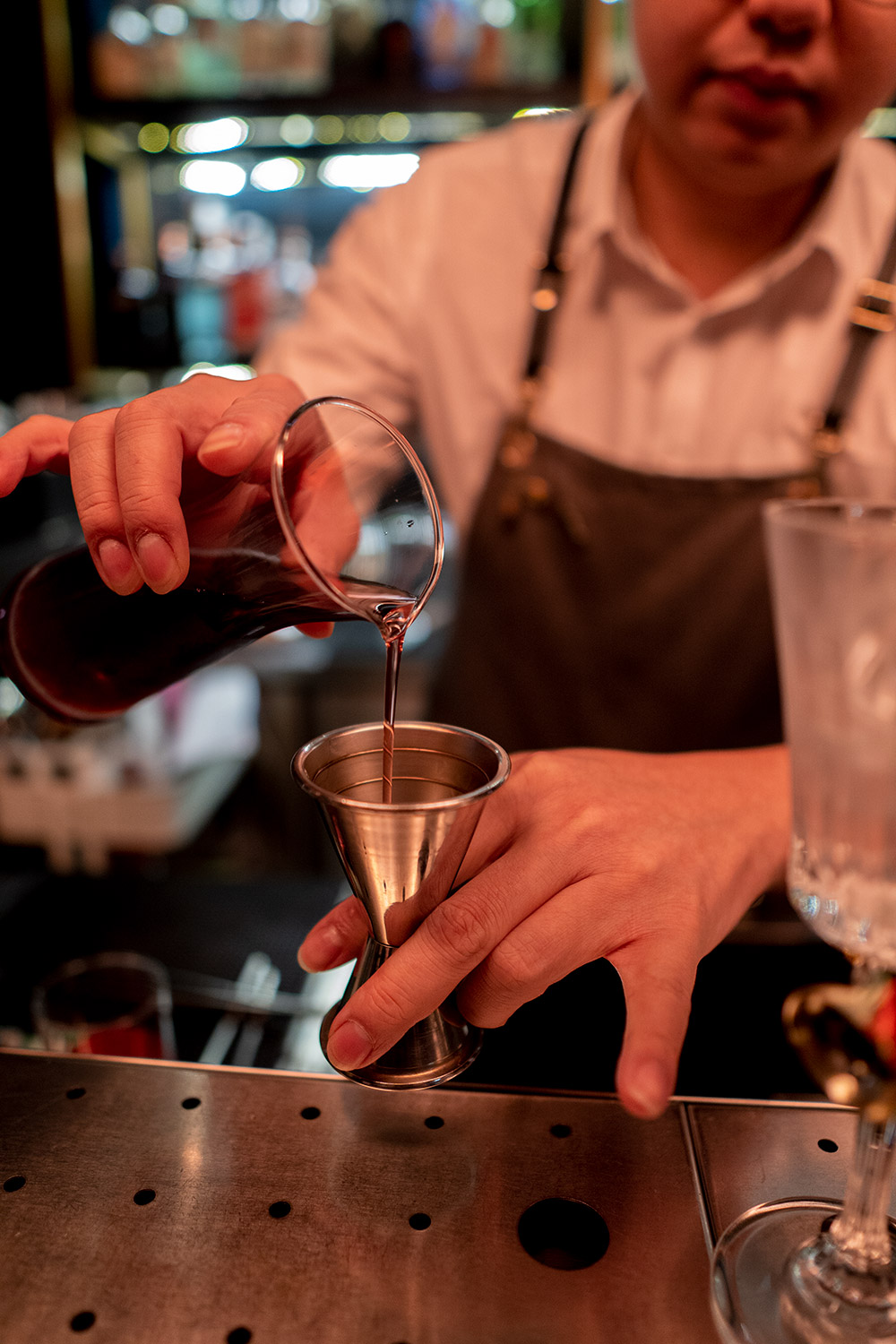 3 - Gently pour the cranberry juice next.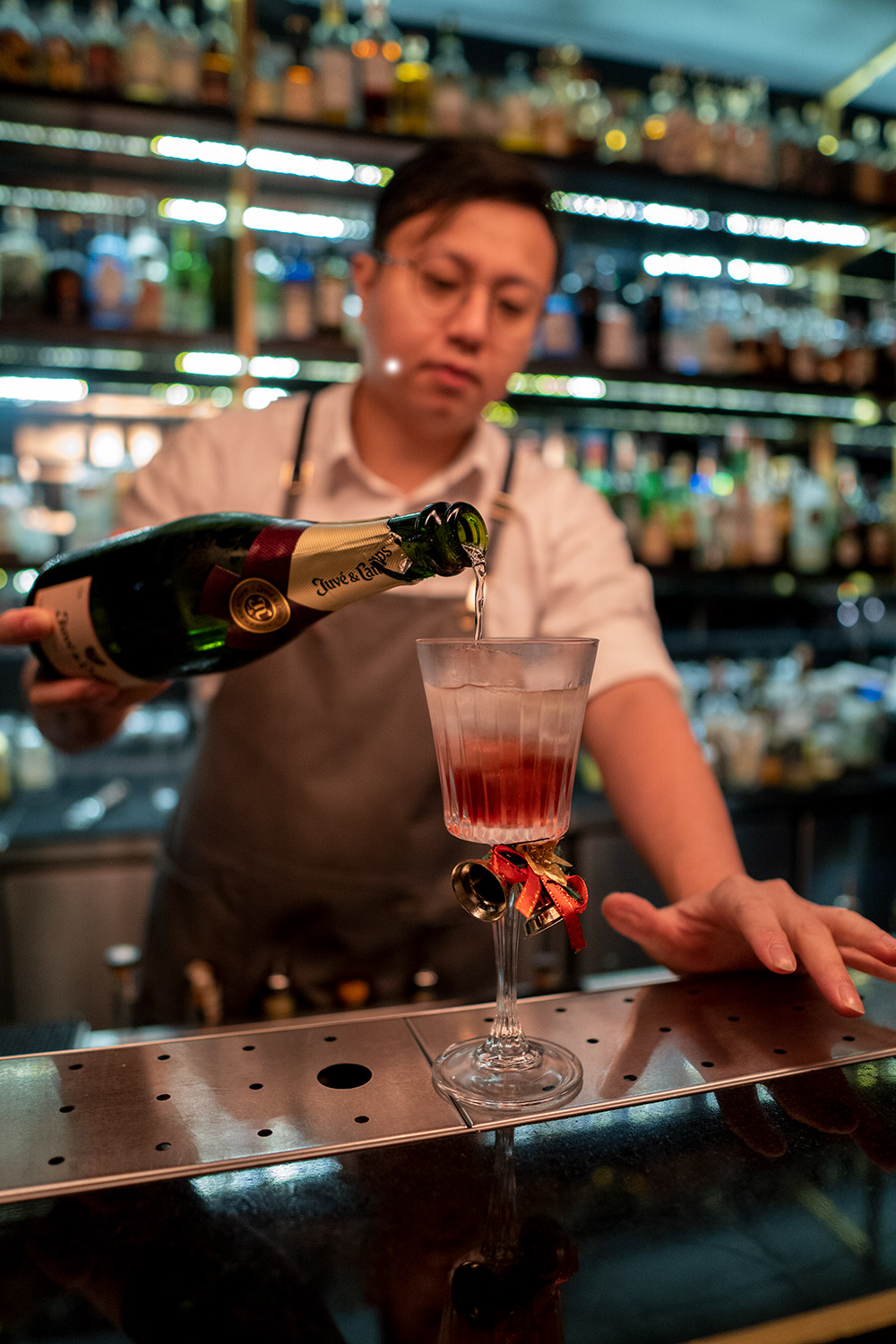 4 - Top everything up with a sparkling wine of your choice until the glass is full.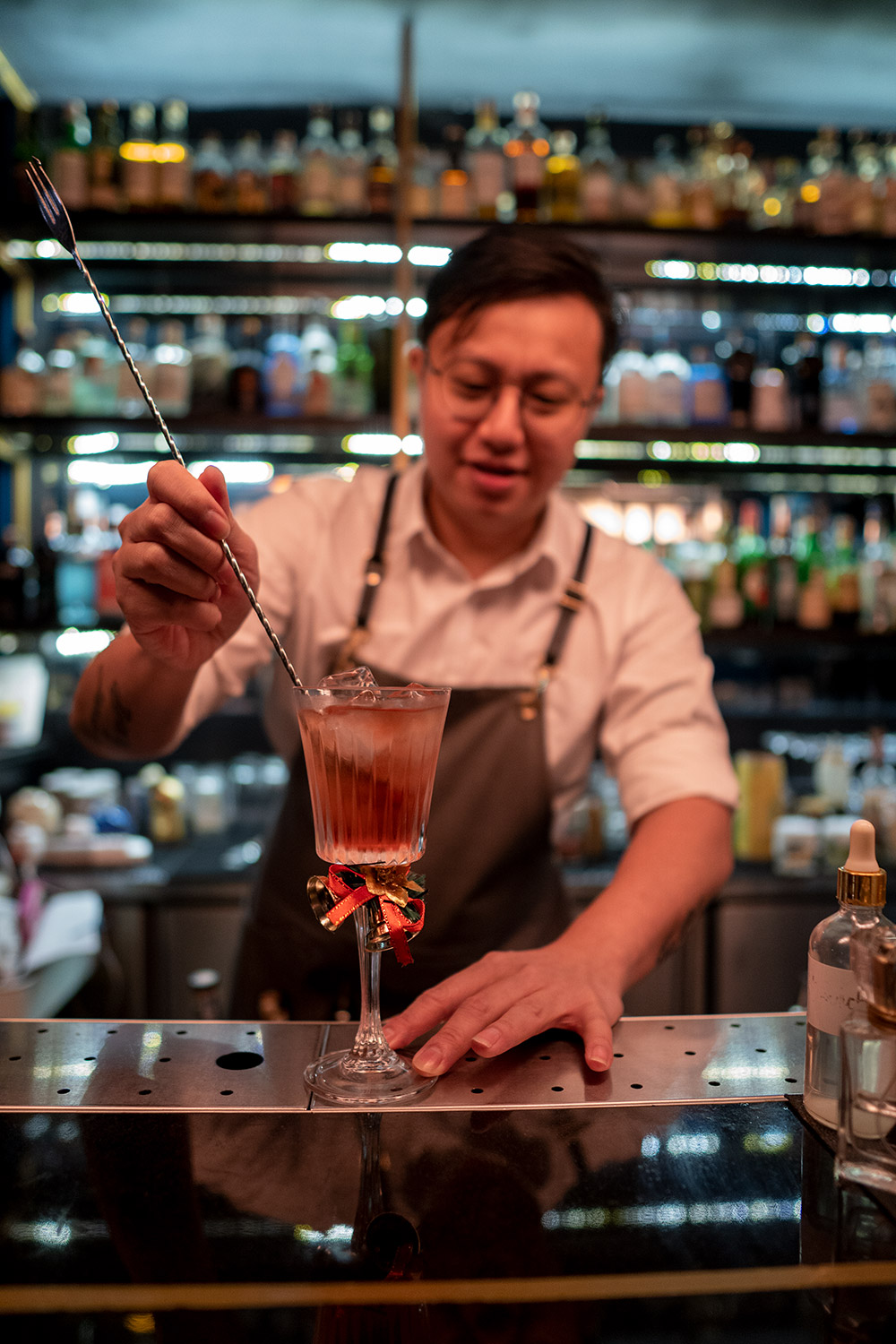 5 - Stir gently to mix the flavours evenly and garnish with a small sprig of rosemary.
(Swipe left for more)
If you want to keep to the cool and cosy, the Christmas Greeting cocktail is a smooth, creamy, and subtly spiced drink that evokes images of a snowy Christmas while still staying in tropical KL.
This recipe uses nutmeg yoghurt to add a touch of warm spice to the drink, but if you can't get your hands on it, you can substitute it with mango or berry-flavoured yoghurt, or plain yoghurt and give a light dusting of nutmeg powder on the top for the spice. The cocktail also uses egg white to create a dreamy, smooth, and creamy texture but if you're uncomfortable with drinking raw egg whites, you can omit it altogether or make sure you opt for pasteurised egg whites for safe consumption.
Ingredients
Ingredients
45ml Hendrick's Gin | 2-3 pieces of fresh raspberries | 20ml lemon juice | 30ml homemade nutmeg yoghurt (can be substituted with mango or berry-flavoured yoghurt, or simply plain yoghurt) | 1 pasteurised egg white (optional if you're not comfortable consuming raw eggs) | 60ml tonic water | Mint leaves (to garnish) | Dried lemon slices (to garnish) | Icing sugar (to garnish)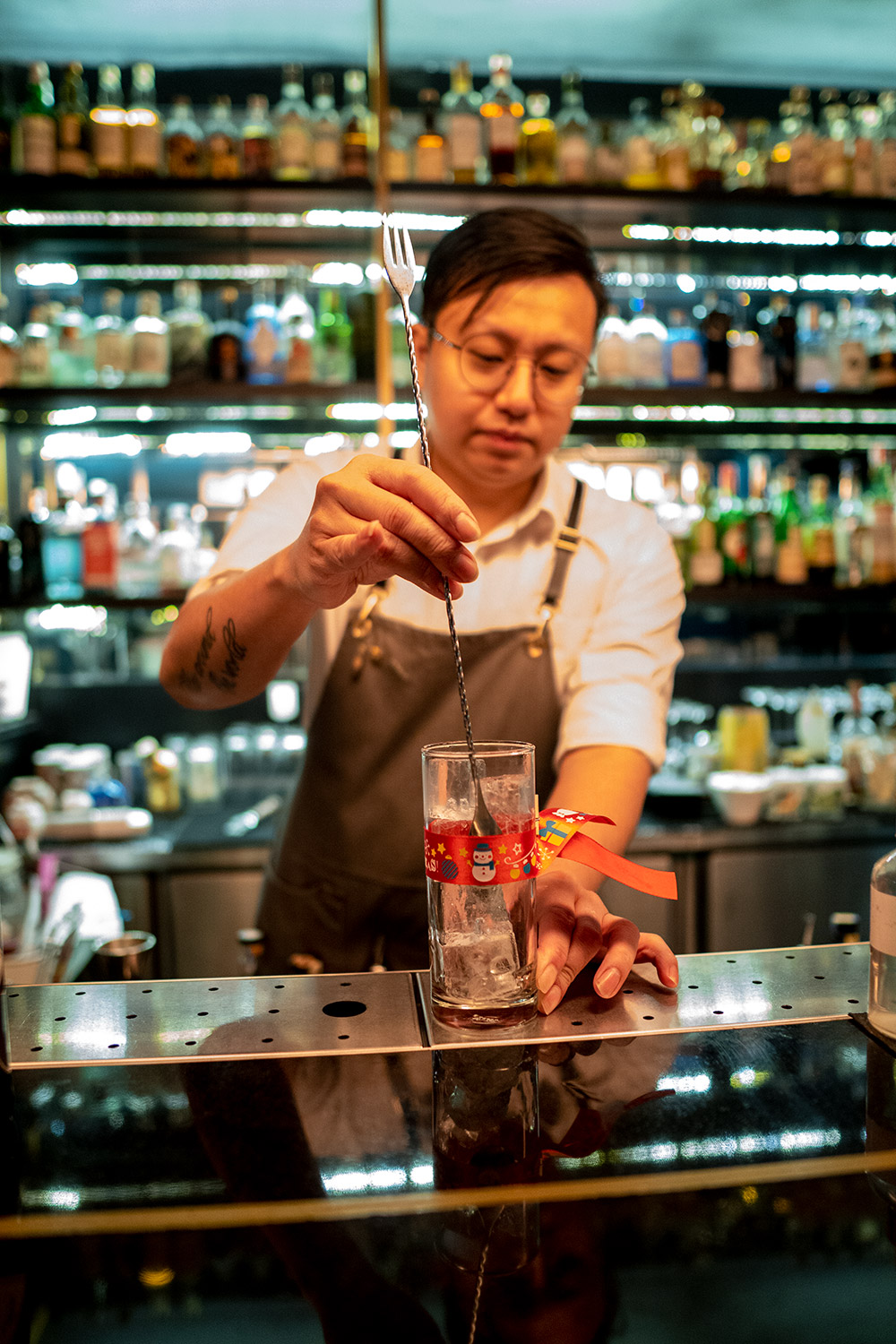 1 - Fill a glass with ice cubes to chill the glass. Stir the ice to ensure that the glass is thoroughly and evenly chilled.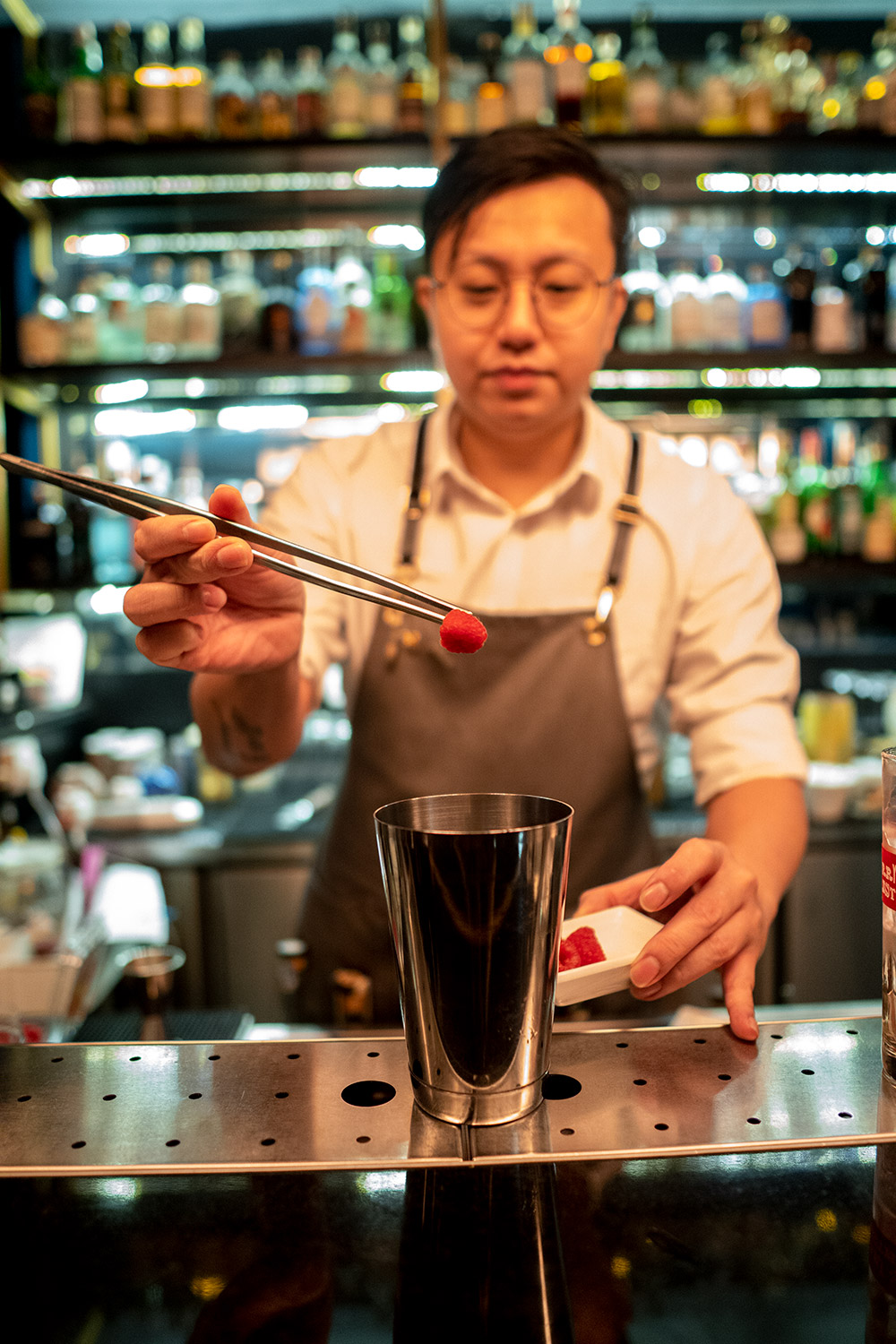 2 - Put the raspberries into the shaker.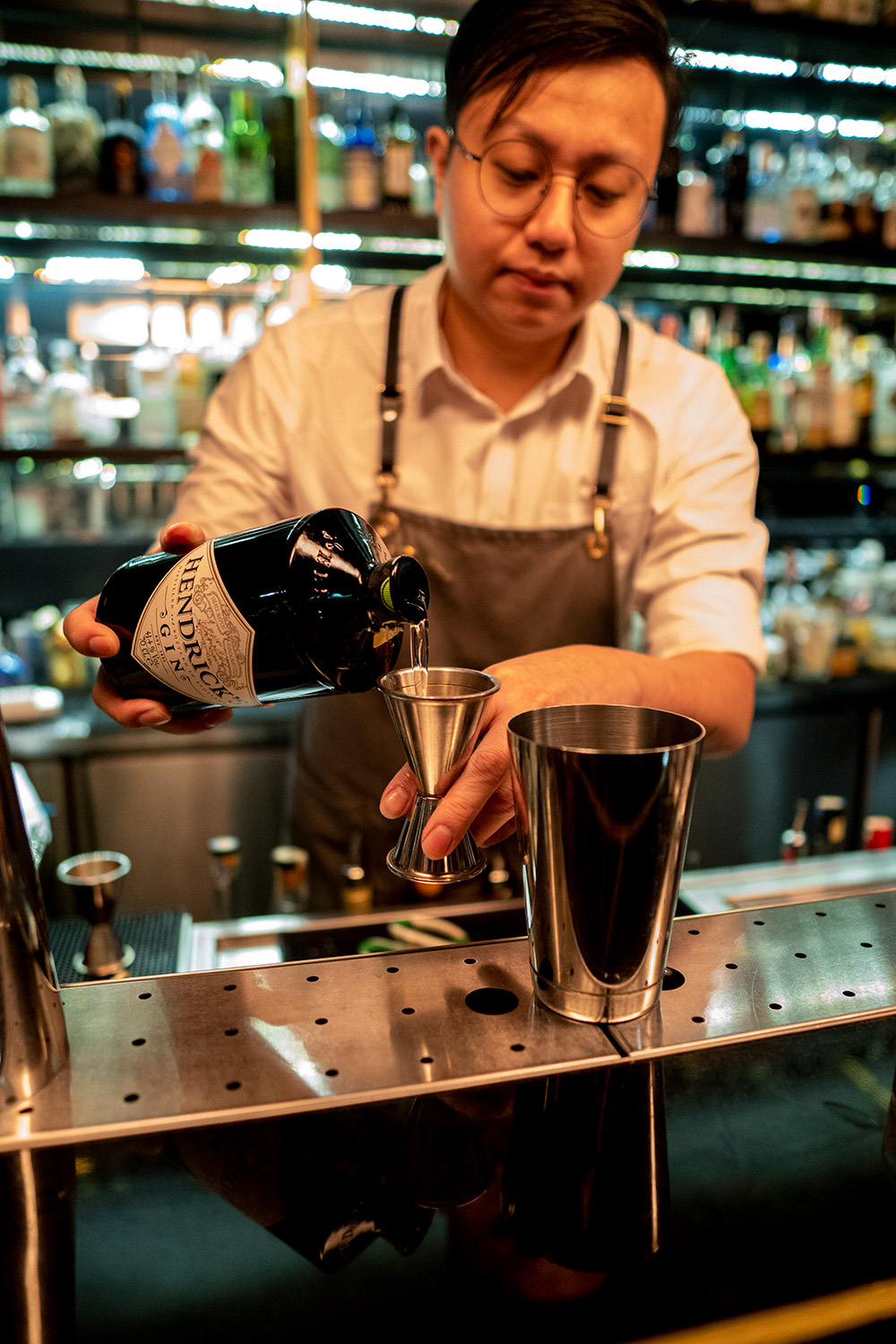 3 - Pour Hendrick's Gin into the shaker next.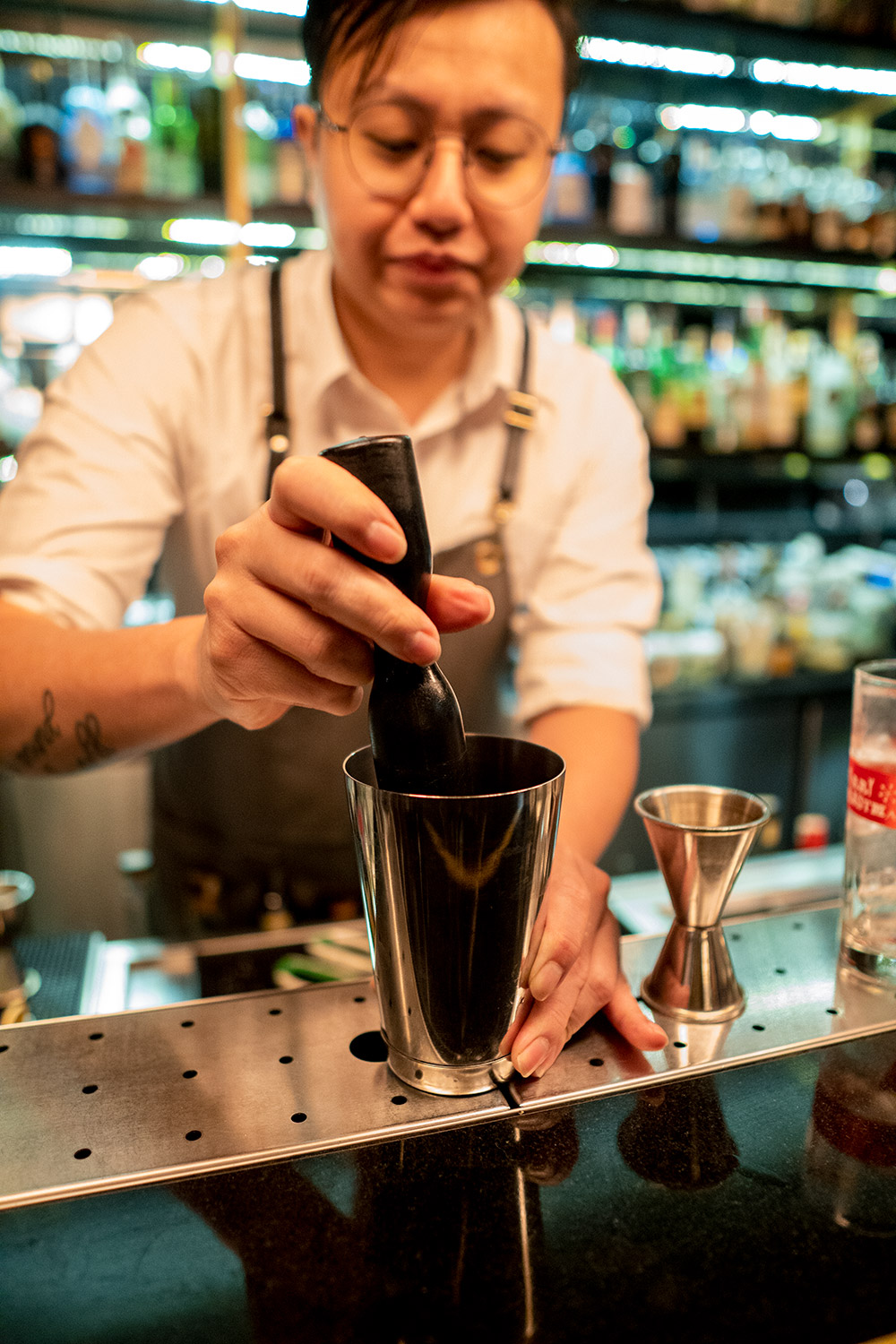 4 - Mash the raspberries to release the colour and flavour into the gin.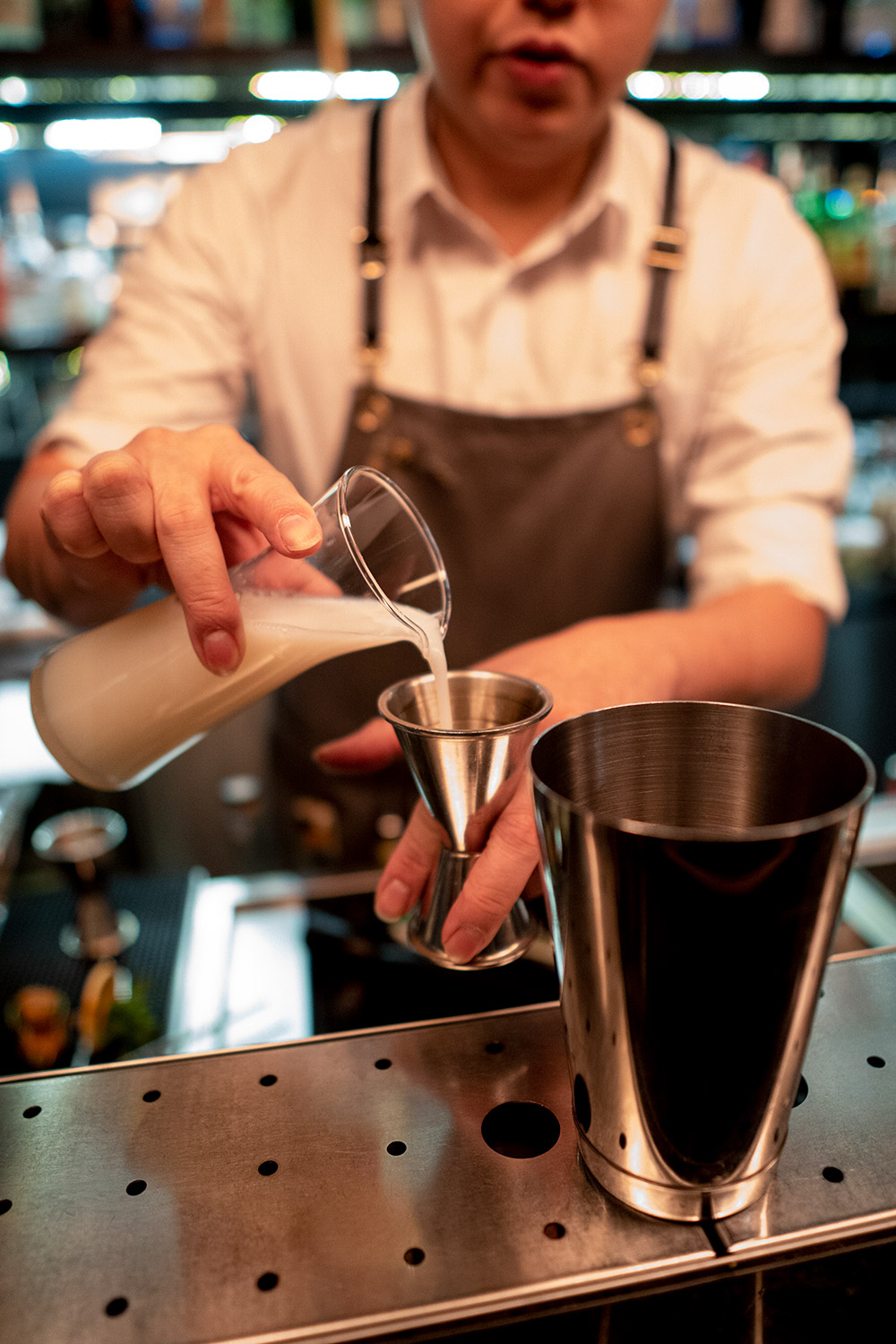 5 - Add the nutmeg yoghurt or yoghurt of choice.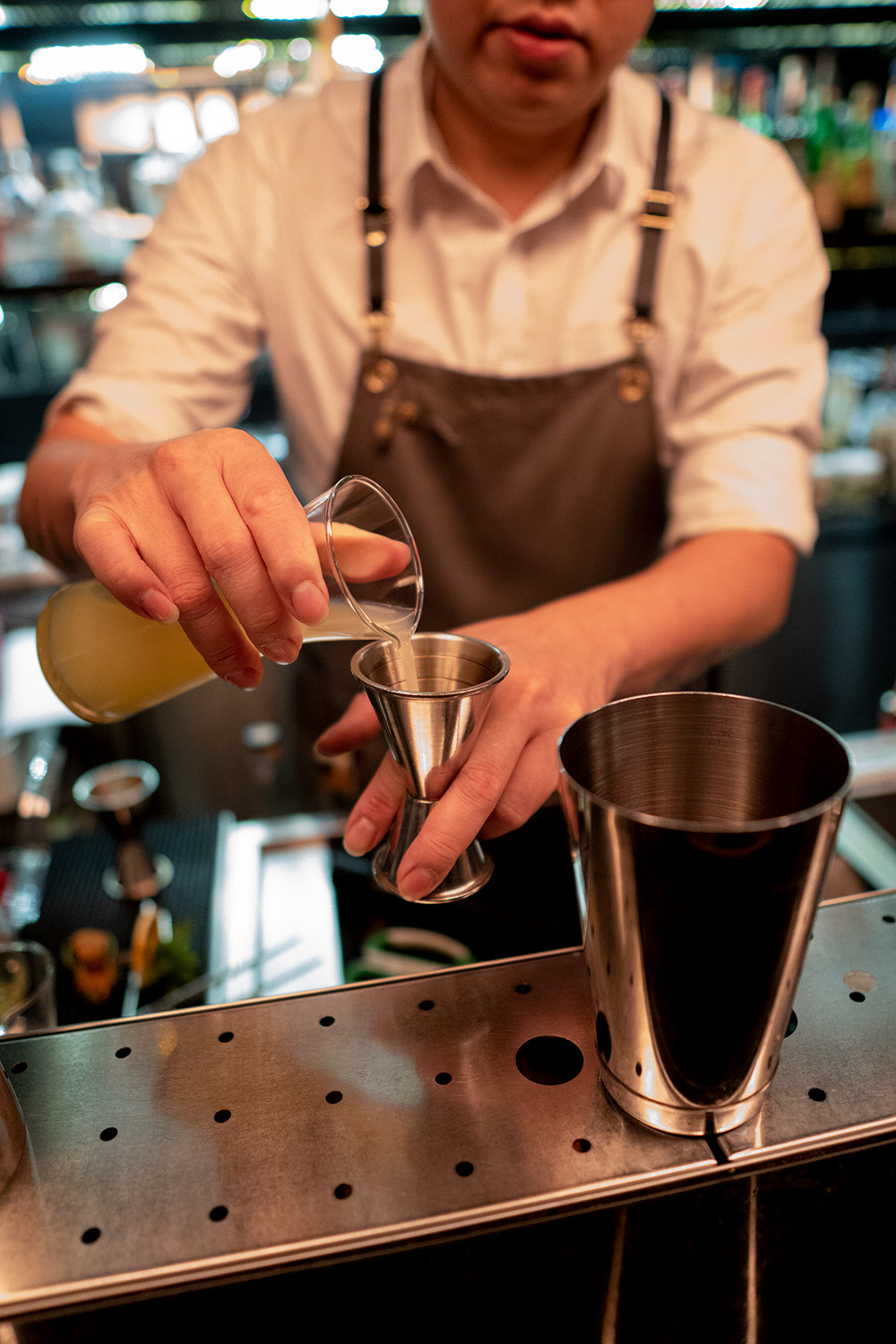 6 - Add lemon juice.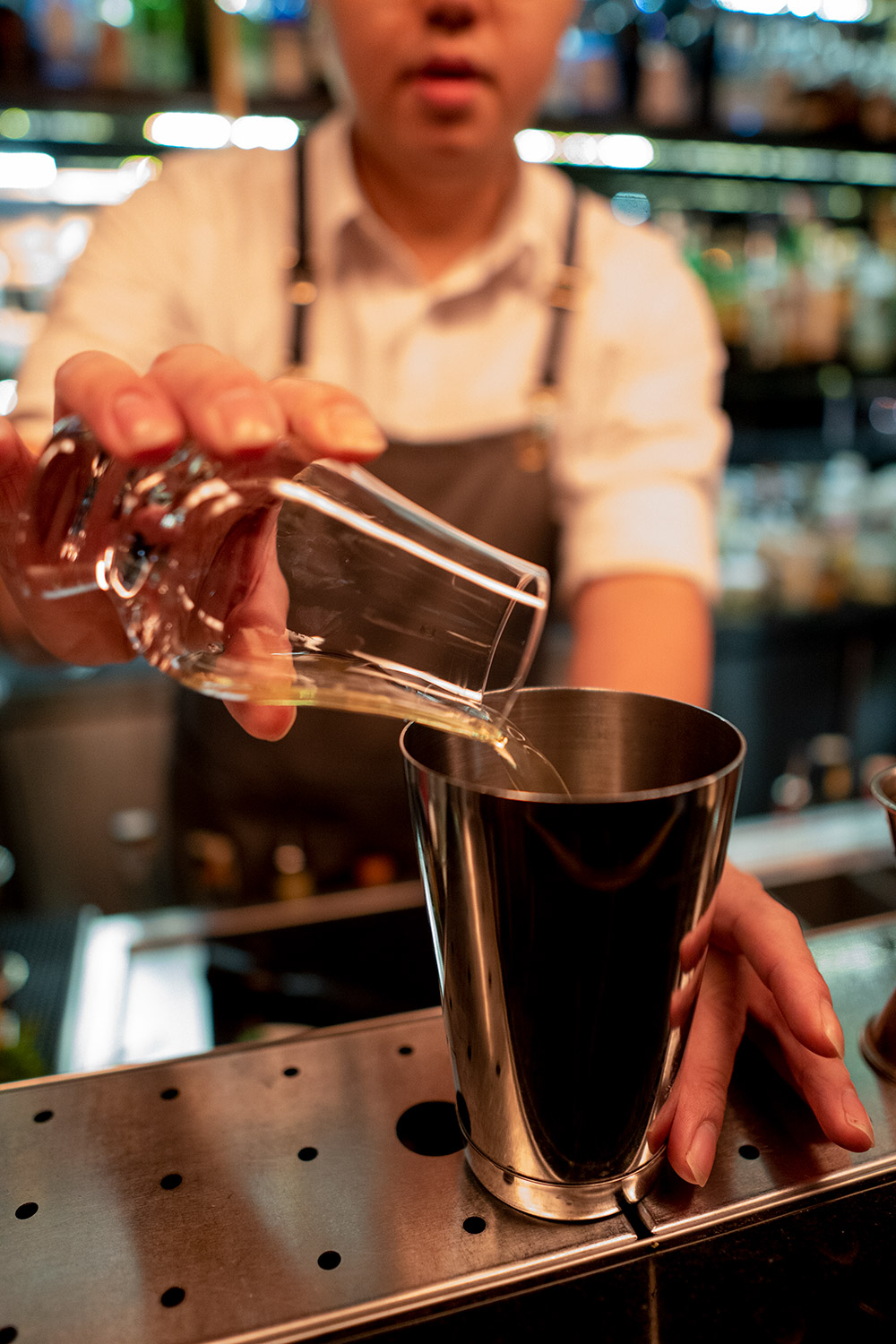 7 - Add egg white into the mixture. This is an optional step and you can omit the egg white if you don't want to consume raw eggs.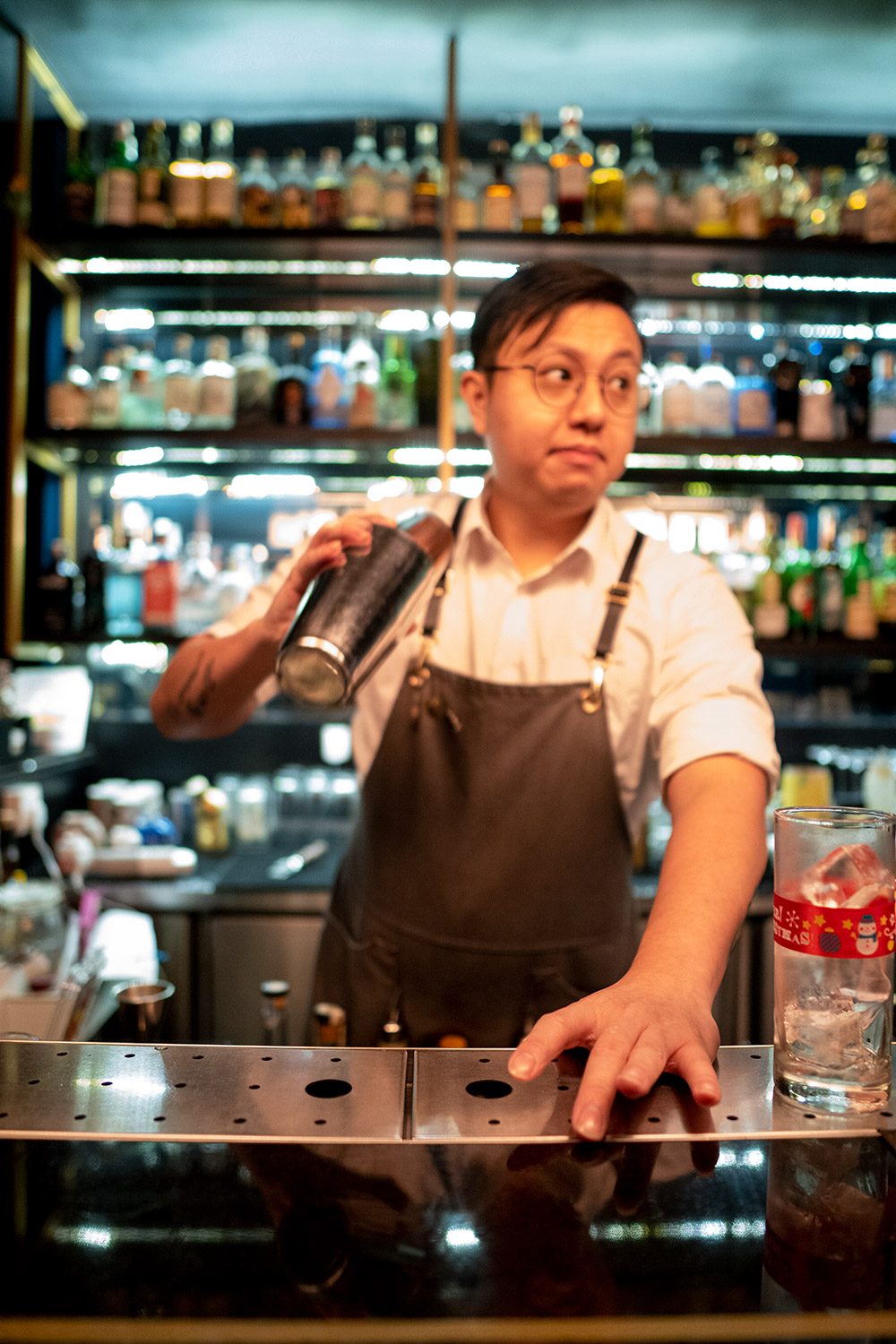 8 - Gently shake the mixture (without any ice) for 20-30 seconds. This is to ensure the egg white foam develops a delicate and fine foam.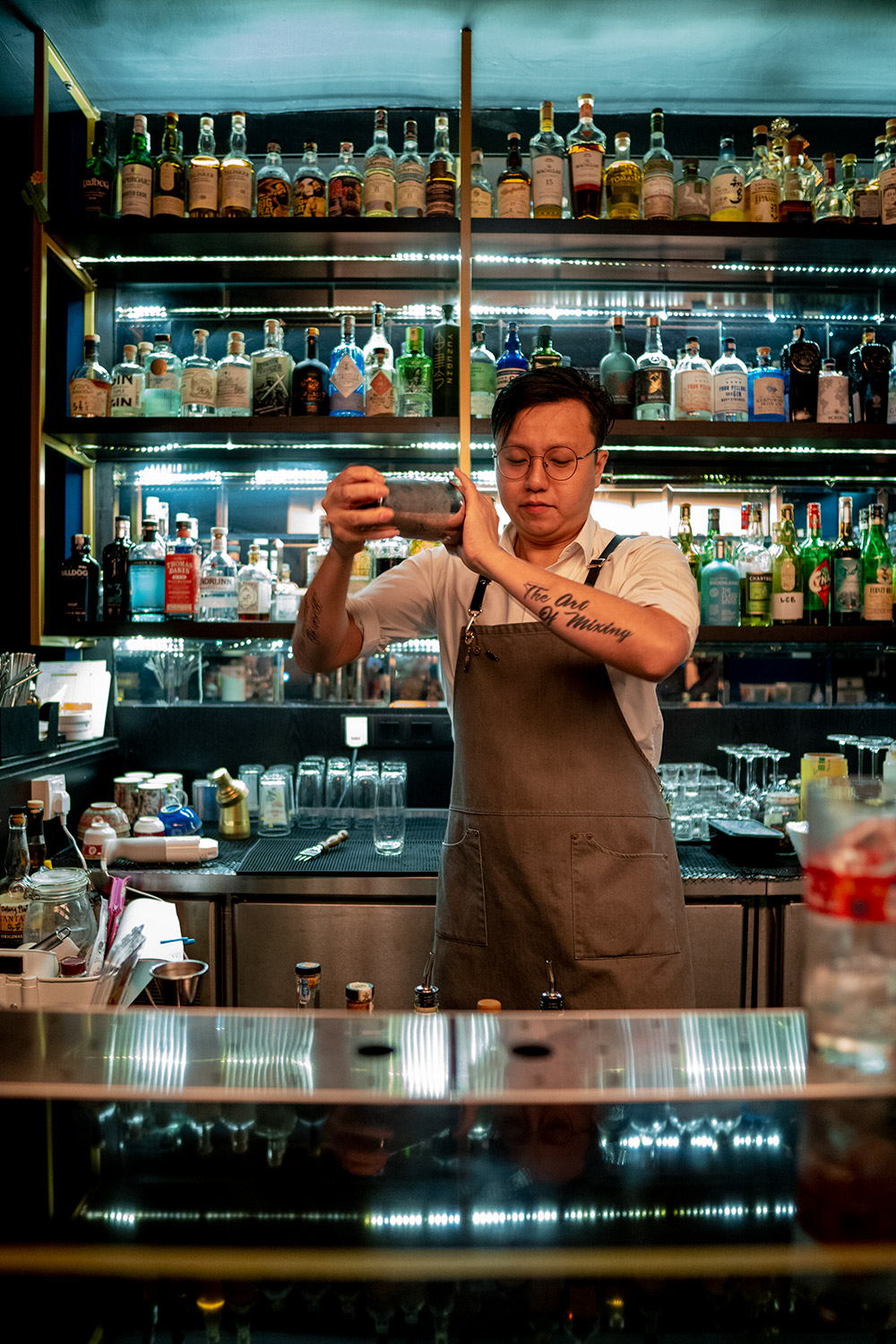 9 - Add ice cubes into the shaker, then shake vigorously until shaker is cold.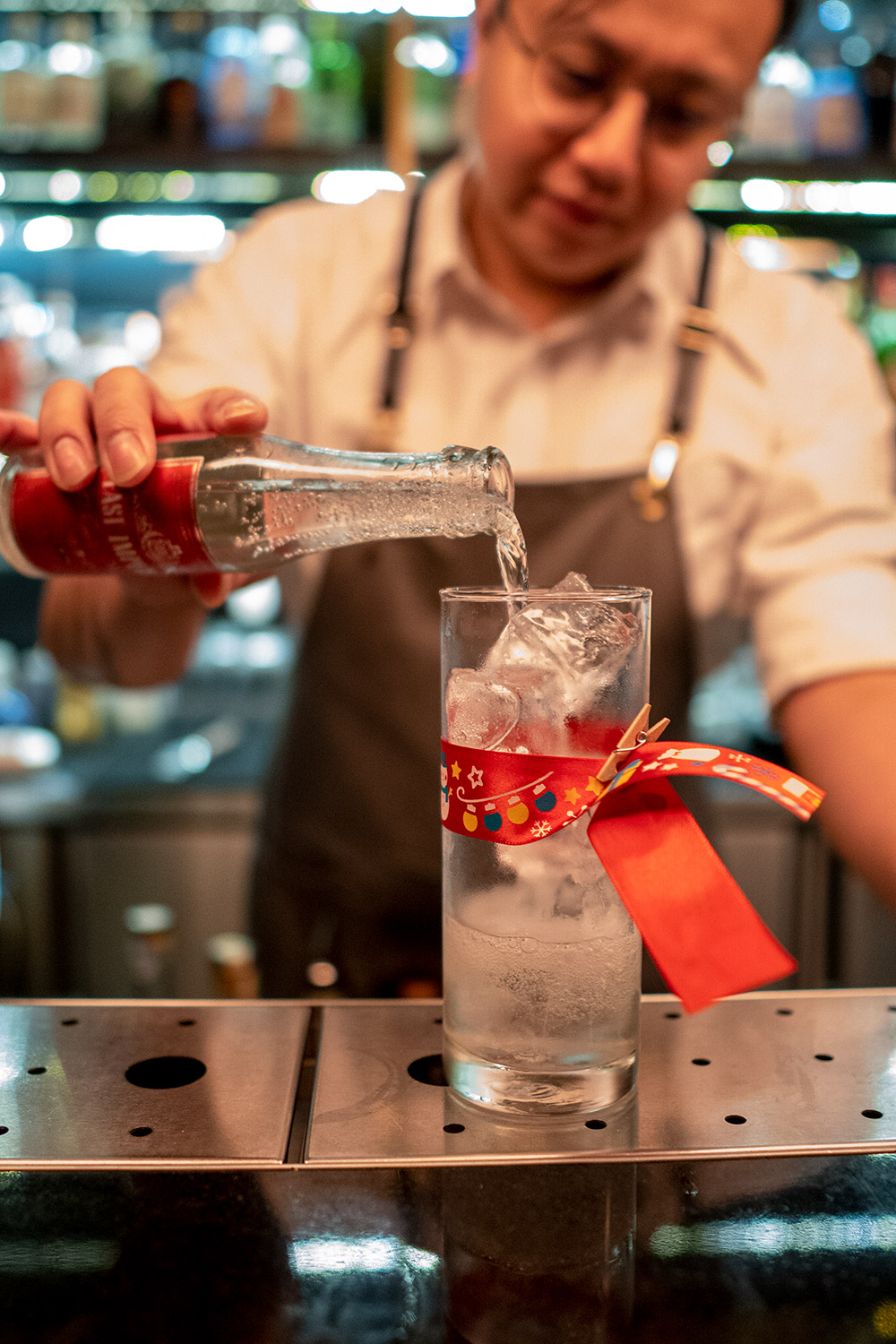 10 - Replace the ice in the glass, or alternatively strain the excess water, then pour tonic water into the glass.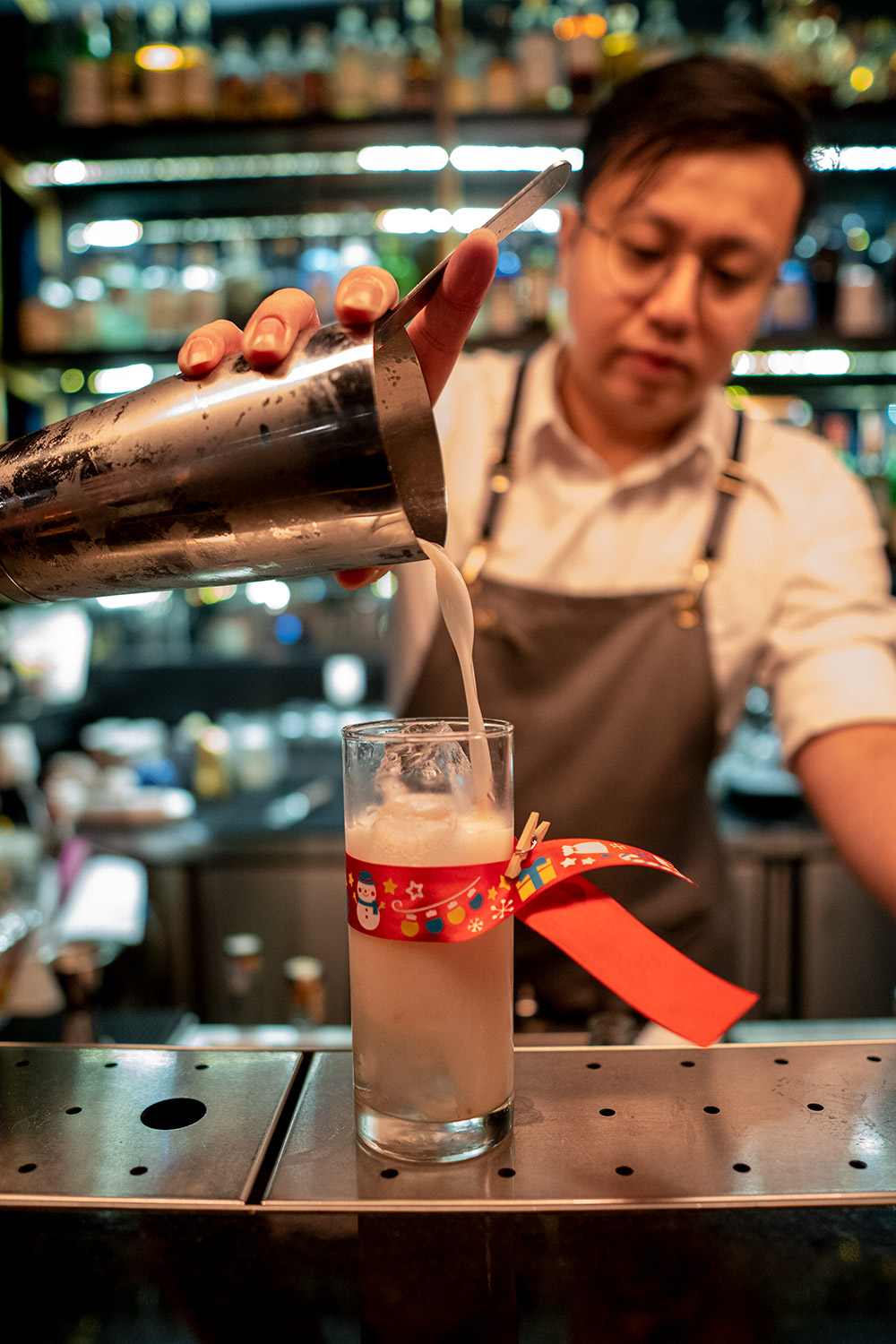 11 - Use a strainer to strain 80% of the cocktail into the glass. Then pour the remaining foam into the glass without the strainer to create the foamy head.
12 - Garnish with mint leaves, raspberries, and dried lemon - or any garnish of your choice. Gently tap icing sugar through a strainer for a snowy finishing touch.
(Swipe left for more)
Hendrick's Gin and FirstClasse Malaysia wishes you a very Merry Christmas, and hope that these fun and festive cocktails will help perk up the holiday season for you at home this year.
For more seasonal joy with Hendrick's Gin, visit their website here or give them a follow on Facebook and Instagram @hendricksginsea.
Photography by Anson Siau.