Pre-sale estimates for the auction are between US$4 million to $5.8 million.
You may know Cartier for its statement-making jewellery and timeless fine watches, but its clockmaking expertise is no less worthy to behold. In recognition of that, Christie's Geneva will be auctioning off a collection of 101 rare Cartier clocks spanning more than 80 years of clockmaking history at Cartier.
Created for connoisseurs with an eye for decorative arts, the collection highlights the French Manufacture's meticulous approach to the art of clockmaking – where even simple mechanisms are adorned with elaborate engravings and enameling.
Its famed "mystery clocks" are among the most complex pieces in the collection, characterised by clock hands that are suspended in transparent panes of rock crystal and appear to move without a connection to any mechanism.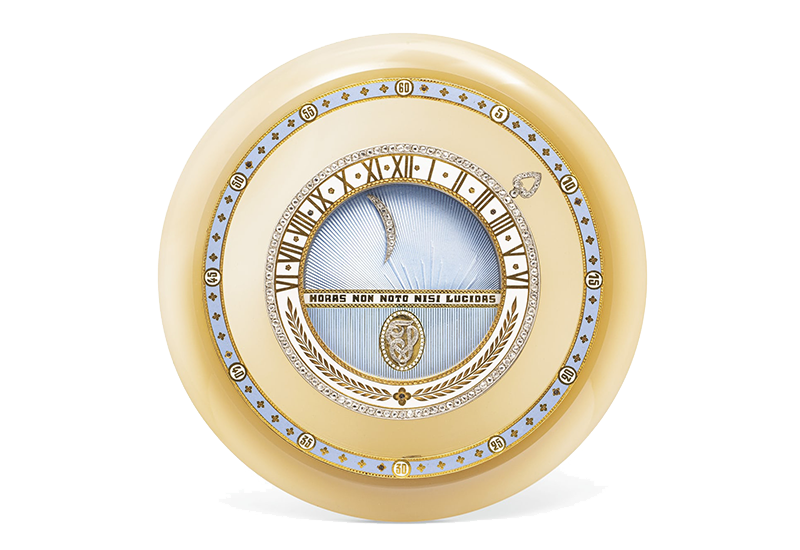 One particular "semi-mystery" clock that stands out is lot no. 102: a desk clock crafted by Maurice Couét in 1913. Known as the Planet 'Semi-Mystery' Day and Night Desk Clock, the exclusive creation is highlighted by hour hands that represent the heavenly bodies of the sun and moon. Completing the comet-clock is a Latin inscription across the pale blue enamel guilloche dial reading, "I do not count the hours if they are not brilliant." (#Word). It is estimated to fetch about US$ $150,000-210,000.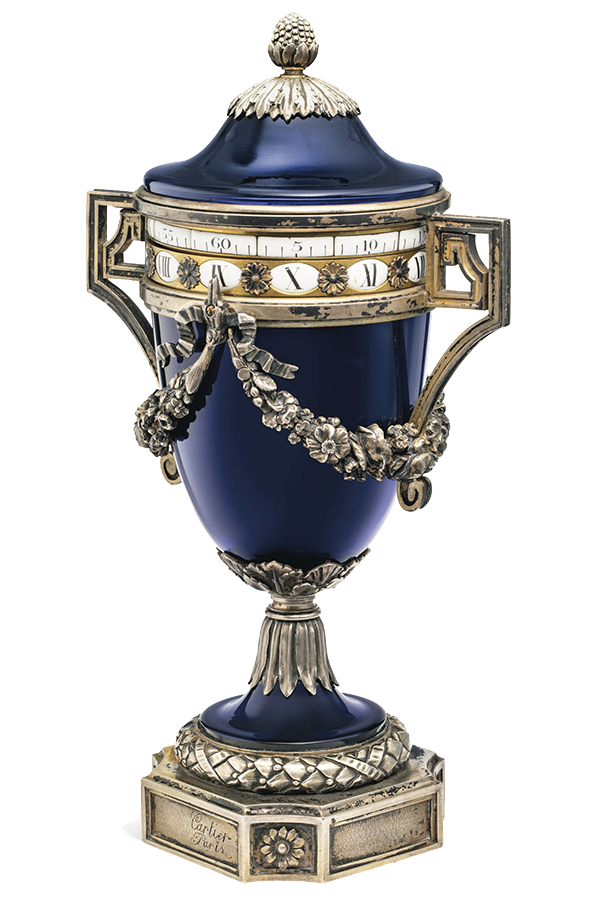 Another rare beauty to catch our eye (and no doubt many others) is an early 20th century urn clock made of deep blue opaline glass, silver and enamel. Up for auction as lot no. 93, this 1904 clock gained popularity in its day for telling the time in a curious fashion: a horizontal movement drives the two rotating hour and minute rings around the body of the urn. Finished with a "Cartier Paris" signature, this painstaking piece is expected to sell for US$84,000-130,000.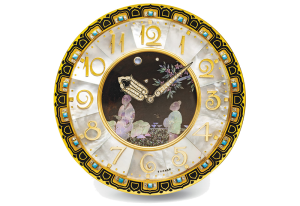 Together with rest of the collection, pre-sale estimates for the auction are between US$4 million to $5.8 million. The auction will take place on the 1st of July at the Four Seasons Hotel des Bergues in Geneva, with private viewings open from June 27 to June 30.
For more information or to view the full collection, visit the official Christie's website here.