Last year, Sotheby's held an auction for a complete Supreme skate deck – encompassing all the rare and unused pieces the brand has accumulated in the production of its line of skateboards from 1998 – for US$1 million. Now Christie's is holding another Supreme auction with an estimated worth that doubles that amount.
"The Behind the Box: 1994-2000" private sale features a collection of purportedly every Supreme box logo tee ever produced since 1994. According to the auction house, it's "poised to be the most valuable collection of Supreme material to ever be offered in a single sale."
It's also the first known comprehensive archive of these 253 tees – including 241 retail pieces and 12 sample/friends & family special editions – hence why it is expected to fetch a handsome sum upwards of US$2 million.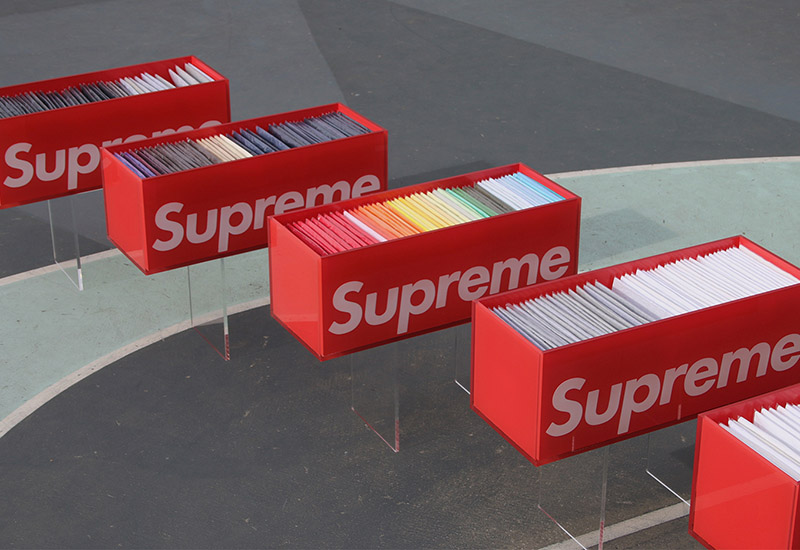 The collection took 21-year-old James Boggart nearly six years to amass since he started collecting the New York skate brand's releases in 2014. It was far from easy too, given how exclusive (and expensive) some of the editions may be.
Despite the challenge, Bogart pushed on to contact all the friends and respectable collectors he knew of to come up with the list of what he needed to hunt for. After he came to a consensus for the list (because even loyal Supreme fans had no clue of certain pieces in the market), he spent the last two years scouring almost every continent and major city to complete the collection.
"The most difficult one to get was probably a 1997 red box-logo Arabic font tee. It was absolutely impossible; people have only ever seen one in existence. I think it was maybe because it was traditionally not very popular amongst the New York crowd in 1997. I found it with a collector from Long Island," the collector told Fashionista.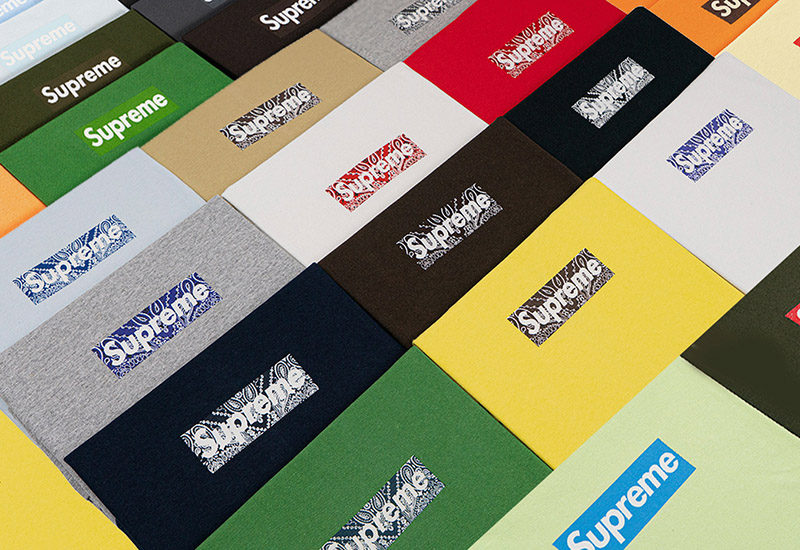 As for the most expensive piece he procured for the collection, it would be a sample tie-dye T-shirt slapped on with the Supreme box logo as an afterthought. He didn't reveal how much it cost, however, nor could he put a finger on a rough estimate for the entire collection due to the trade-offs he made here and there to ensure he had the most pristine editions he could get a hold of. After all, this is a Christie's auction we're talking about – not your run-off-the-mill vintage shop.
Well, at least all his hard work is finally paying off.
Bidding for "The Box Logo Collection" is slated to begin on December 1 at 10am EST and will end on December 15th at 10am. Learn more at the official website here.