Sustainability and going plastic-free may sound like today's most used buzzwords, but for those like Cheryl Goh, it's a crucial conversation to have and a plan that should be executed today for a better tomorrow.
Having grown up in Sabah near the ocean, conserving the environment has always had a spot in Cheryl's heart, and inspired her to create initiatives to not only enhance the company's expansion, but to also kickstart a positive impact against climate change. She is also one of the TEDxMalaysia speakers who is featured in Glenfiddich's ImagineNext series, where pioneering Mavericks start conversations around audacious transformations and inventive solutions needed by the world today.
We recently got to speak to Cheryl on her latest projects with Grab in order to encourage a more sustainable digital lifestyle, and what digital marketers can do to bring about positive change in business.
Could you share a bit about how your upbringing in Sabah influenced your passion for sustainability?
Growing and living by the ocean gave me the opportunity to explore its beauty. I am a certified diver, an avid underwater photographer, part of Tengah Island Conservation and truly love being underwater. Over the years I have come to the realisation that our ocean is not what it used to be. I have become aware that changes need to be made and I've become a climate concerned citizen.
Working with Grab has taught the importance of making a positive impact in this world. You may not be able to witness it, but everything that you create or the solutions you provide makes a difference. Grab has shaped the way I work and do things, it has taught me to find the passion and purpose in what I do. And this is what we are passionate about, how do we continue empowering everyday entrepreneurs and at the same time build a sustainable world.
As the Group Head of Marketing and Sustainability as well as Founding CMO of Grab, what initiatives are you taking or implementing that helps drive positive change in terms of social responsibility towards the environment? How do you approach them?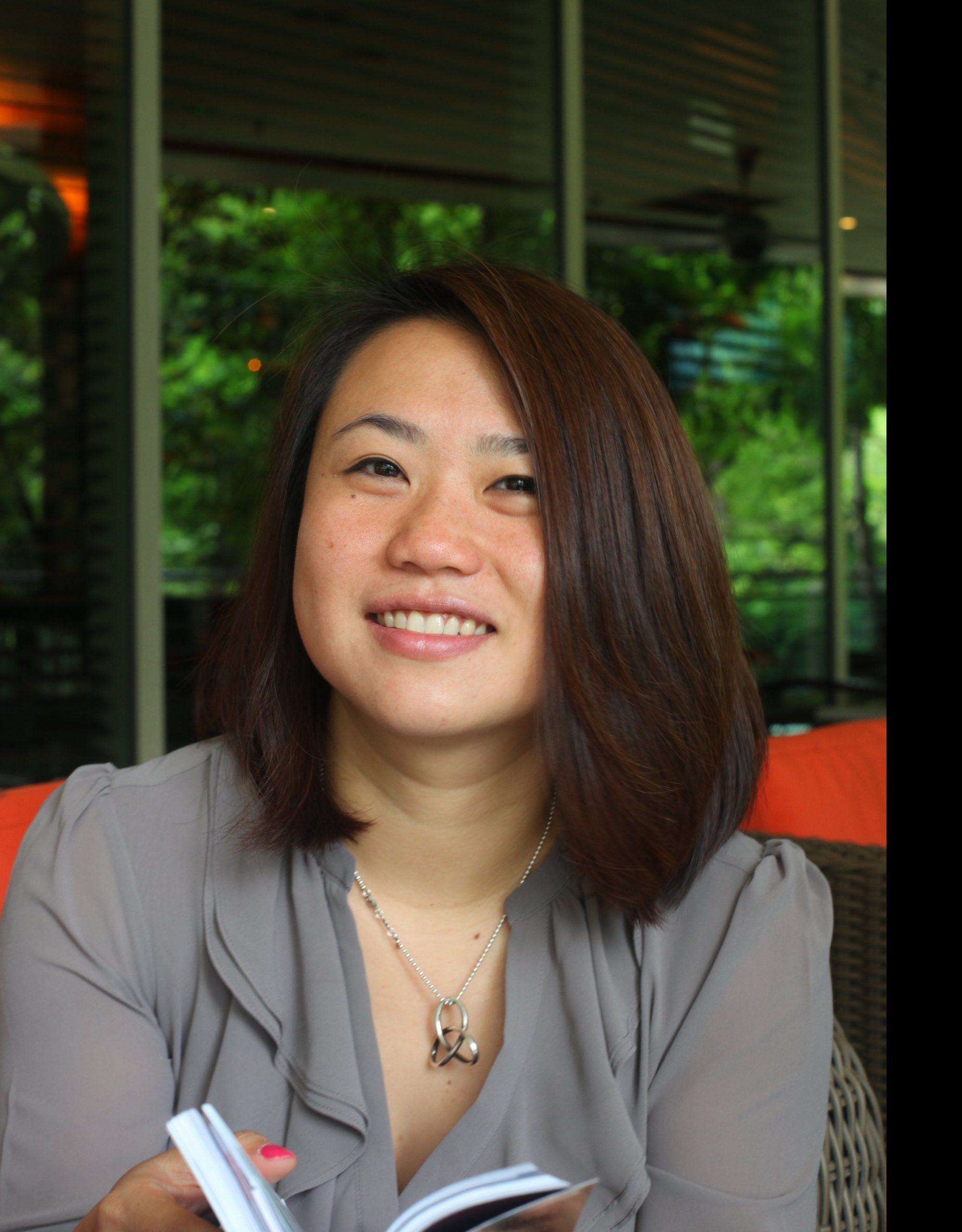 Reducing our carbon footprint is an important goal of ours and we plan to address it by innovative technologies and shared mobility solutions, such as use of electric vehicles or hybrids on our platform and commitment to international carbon reduction standards.
Over the years, we have taken steps to reduce our environmental footprint. We are investing over US$200 million to build up the number of electric vehicles and hybrids in our car rental fleet in Singapore. We also look at reusable packaging within the food delivery industry to reduce plastic waste, and the introduction of the GrabFood cutlery toggle to reduce the use of single-use plastic cutlery on the platform, which allowed us to save close to 380 million sets of single-use plastic cutlery from being used in 2020.
Just recently, we announced a new initiative that reinforces our commitment to reduce carbon emissions and environmental footprint. For example with Grab's new carbon offset feature, Malaysian consumers can opt to pay for RM0.10, which will go towards a tree planting project under the non-profit organisation, Tropical Rainforest Conservation & Research Centre (TRCRC). Grab has also partnered with EcoMatcher, a certified B Corporation, to work with vetted foundations and NGOs to plan trees, offering a gamified and tangible experience to our users that they are able to receive a dedicated tree after completing a designated number of carbon-netural rides. They are able to view the tree, name it, see who planted it and know the exact GPS location of the tree, which we believe helps in educating our consumers.
How has the face of marketing and sustainability changed since the start of the pandemic last year?
2020 was definitely a year of adaptability and agility for us. The pandemic affected us like all other businesses, but we have thankfully adapted and recovered well. It also created immediate and difficult challenges that needed to be addressed, and we pivoted our businesses and resources to help fight the pandemic. It has underscored the role we want to play as a tech company in driving our nation forward.
Instead of looking at a smaller group of people, we now have to look at a larger group, which is the nation. Our commitment to driving digitalisation and digital inclusion became an urgent priority. We became more empathetic towards our partners hence our marketing focus was turned to enable economic continuity for everyday entrepreneurs to sustain their livelihood and at the same time empower communities through digitalisation. We've been encouraged by the numbers we have seen: 46% of respondents said they were not working prior to becoming a driver-partner on the Grab platform and 33% of GrabFood merchant-partners went online for the first time with Grab. Almost 600,000 small businesses joined GrabFood and GrabMart in 2020.
We also started to notice a significant amount of people having interest in the environment and intent to learn what they can do to live a more sustainable lifestyle. We do run consumer studies annually to track sentiments and the environment has become more top of mind. Changes in trends have presented not just opportunities for growth, but for disruptions as well. Hence the reason why we created the simple carbon offset feature, enabling consumers to take the first step, easily.
And how have you coped with the challenges that came with the pandemic?
Overall we had to be practical and pushed us to make hard decisions. The pandemic has been humbling, and is a reminder for us to be flexible and an opportunity for us to further adapt our business model towards shared community and stakeholder goals. We had and are still taking active steps to reallocate resources to focus on the right opportunities.
This means scaling back on certain initiatives we initially had huge plans for to conserve cash and optimise the returns on our limited resources. Protecting our community and stakeholders has also become our top priority. We are grateful for our partners who continue to provide essential services during these trying times and we want to do our part to support them.

What do you wish to achieve in terms of sustainability at both Grab and in your personal life?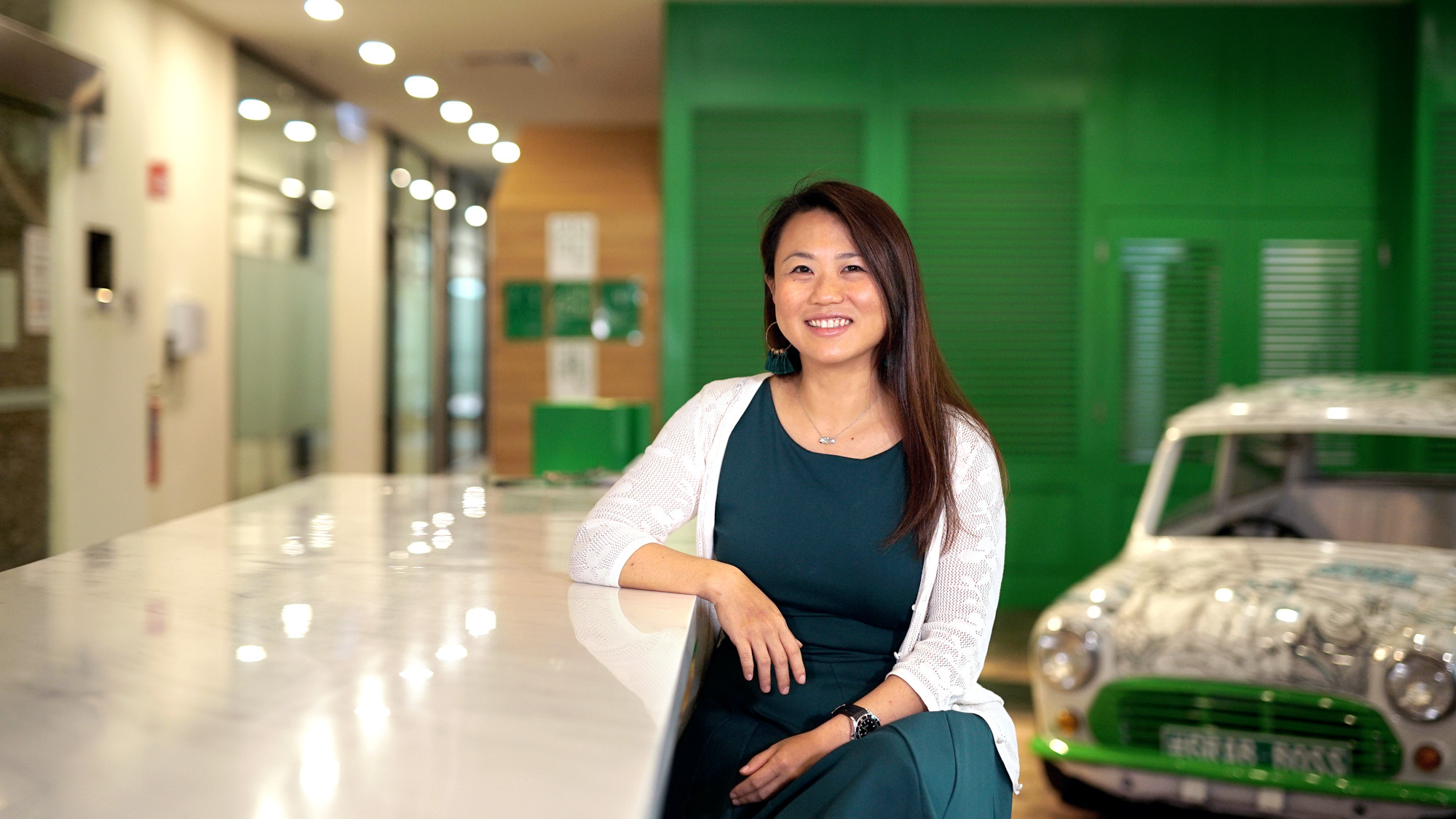 We're excited to build a net-zero carbon future and reduce our single use plastic footprint. We want to build a company that will last for generations and help drive Southeast Asia forward into a better future. So far we have taken small steps which has provided great results, such as: reducing waste of 380 millions sets of single-use plastic cutlery in 2020, and had more than US$200 million invested into electric and hybrid vehicles for GrabRental since 2016.
This is also aligned with my personal goal – reducing my carbon footprint and single use plastic consumption as much as I can. I turned vegetarian 18 months ago to reduce my impact on the environment and the amazing thing is I have made what I am passionate about part of my work at Grab.
What do you think digital marketers can do to stay a part of the sustainability discussion in business?
I believe that it is an important discussion to have as more people are concerned about climate change. Take the time to know your audience, their concerns about climate change and what they are already doing about it. And where possible, give them options that are more environmentally- friendly.
When we ran a survey with Grab users across six Southeast Asian countries, 82% of respondents said they were concerned about climate change and were taking some actions to reduce their carbon footprint. Among those who were concerned about climate change but did not take action, 44% said they did not know how, and 31% felt it was too difficult to take action.
And at the end of the day we need to stay focused on what our end goal is and make sure it lasts for generations to come.
During trying times, how do you stay motivated and committed to your passion? Especially now at a period of time when people are finding it more difficult to stay inspired in all aspects of life.
Over the years Grab has taught me the importance of making a difference by doing meaningful work. I've learned to hone my skills and build on my passion, which motivates me every single day. I found a job that makes me want to do the best work of my life and leave a legacy behind. It is important to find and surround yourself with people that are kind and share your principles.
I'm also glad to be a part of the ImagineNext series, as one of TEDxKL's speakers. This is a series of powerful talks by local changemakers, first-ever region wide series with 5 TEDx organisations- TEDxKL, TEDxSingapore, TEDxBangkok, TEDxJakarta, and TEDxDiliman (Manila). Made possible by Glenfiddich, as part of its larger Where Next campaign, it aims to inspire individuals to step out of their comfort zone and grow meaningfully. I'm honoured to have the opportunity to share my story, in the hopes that they may learn from my experiences and be inspired. Additionally, this platform allows me to be inspired by other disruptors and pioneers in their own way. Hearing from these creative Mavericks' on how living purposefully with persistence and drive; and challenging the norms have allowed them to grow stronger is inspiring, heartening and helps me be forward looking.
To find out more about Glenfiddich's ImagineNext series and Where Next campaign, visit their official website here.
Photos: Grab