The upcoming week is expected to be anticipated, as Chef Nobu of Nobu Kuala Lumpur is set to make an appearance this 27th of September. Chef Nobu will be serving a special 8-course Nobu Matsuhisa Omakase curated just for that night. But although he's visiting for one night only, you'll be able to savour the omakase menu from 27 September till 2 October. 
History of Nobu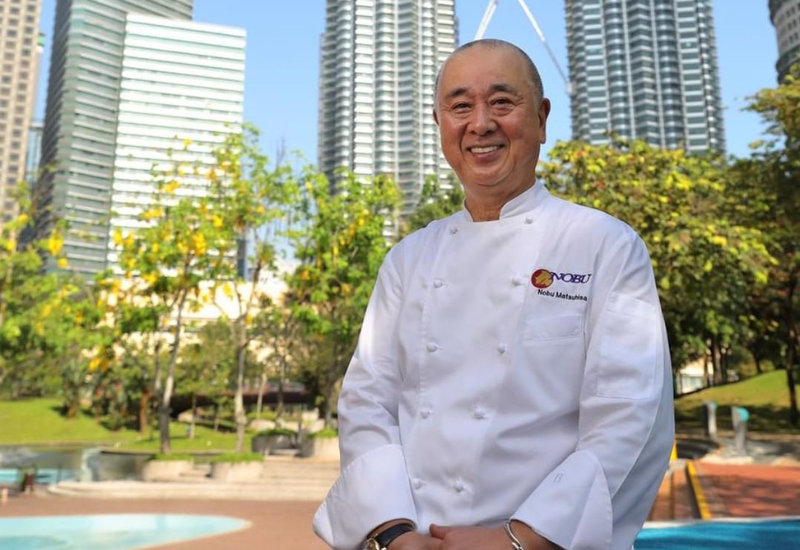 Hailing from Japan, Chef Nobuyuki Matsuhisa, commonly known as Chef Nobu, is a popular celebrity chef known for blending traditional Japanese cuisine with Peruvian ingredients. His first foot into the culinary world was as a dishwasher for a restaurant in Shinjuku, Tokyo, right after high school. He was then later trained as a sushi master at the same restaurant.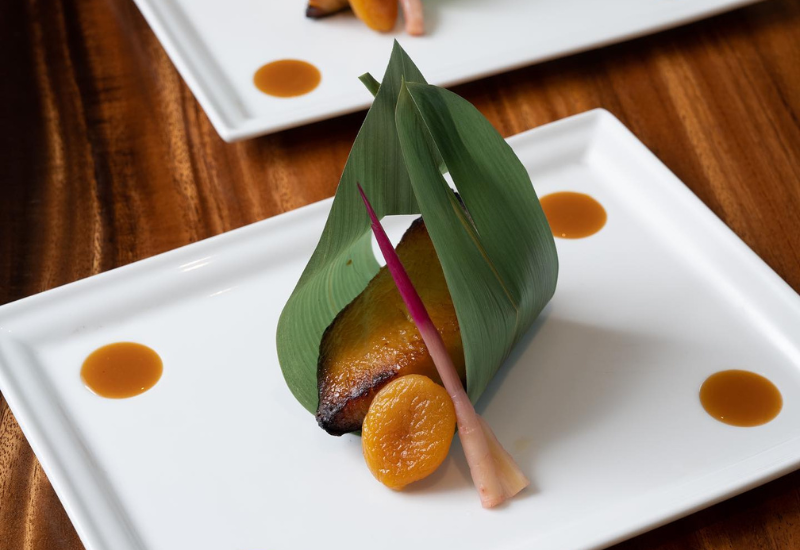 Years later, he moved to Peru to open up a restaurant but found difficulty finding ingredients he used to cook with back in Japan. It was here that he started incorporating Peruvian ingredients into his cuisine. However, the restaurant had to close and he decided to move to the United States. 
Chef Nobu then worked for several restaurants in Los Angeles before opening his first Nobu chain restaurant in New York in 1994. Since then, he has opened several restaurants throughout the United States, as well as restaurants in Mexico, London and Kuala Lumpur. 
Nobu Kuala Lumpur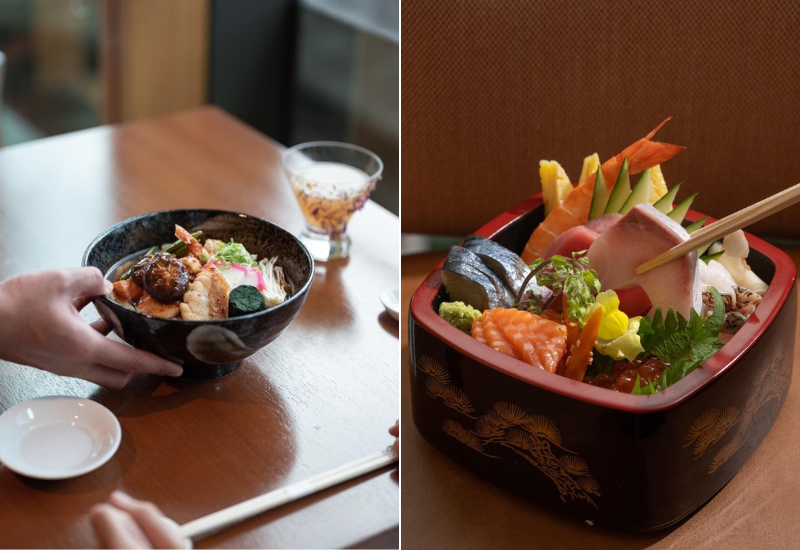 Nobu Kuala Lumpur was Chef Nobu's first restaurant in Southeast Asia. Originally located at Petronas Tower 3, the restaurant now finds solace in the Four Seasons Hotel in Kuala Lumpur. The restaurant features an extensive dining area, a sake room and a bar, which provides a lovely experience to every customer.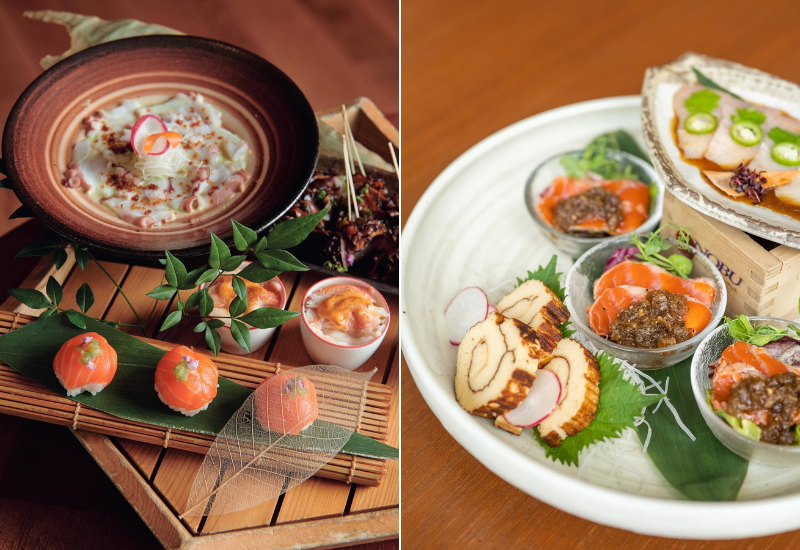 Aside from omakase and ala carte dinner menus, Nobu also offers lunch and high-tea options for its patrons. For lunch, you can choose from a wide array of 3-course sets or set lunches which feature donburi and bento boxes. But if it's your first time at the restaurant, a must-try is the black cod miso, which is actually Chef Nobu's signature dish.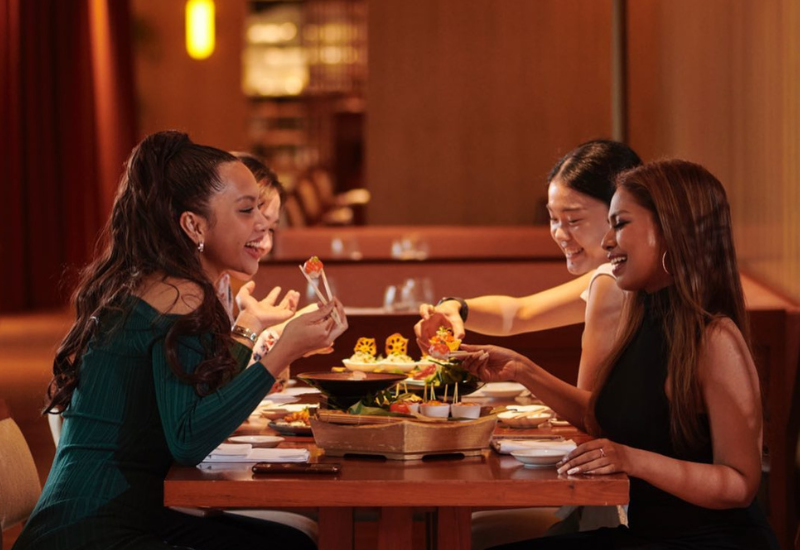 Events are always welcomed at Nobu Kuala Lumpur, with options starting from RM4,000 to RM80,000. From various canapes choices to different menus featuring cold, hot and dessert dishes, rest assured your family and friends will be delighted.
Nobu Matsuhisa Omakase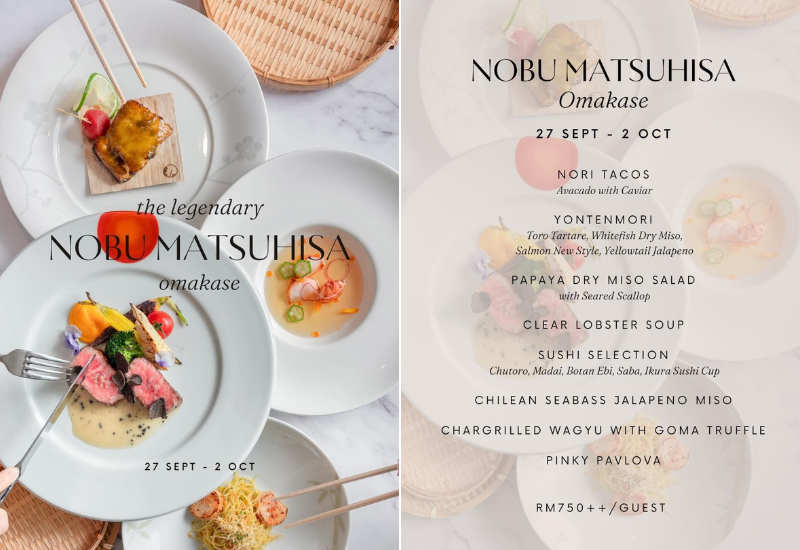 The legendary Nobu Matsuhisa Omakase, a special omakase by Chef Nobu, will be available to all from 27 September to 2 October 2022. On its debut night, the omakase will be served by Chef Nobu himself, featuring his signature Japanese flair with Peruvian ingredients.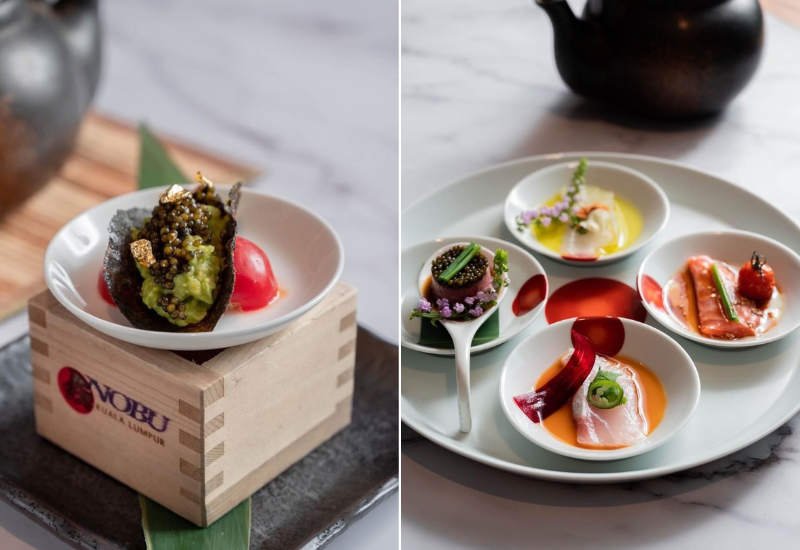 The 8-course menu will start with a nori taco featuring fresh avocados and caviar. You'll then get to savour the Yontenmori – a four-plate special with Toro tartare, whitefish dry miso, salmon new style and yellowtail jalapeno.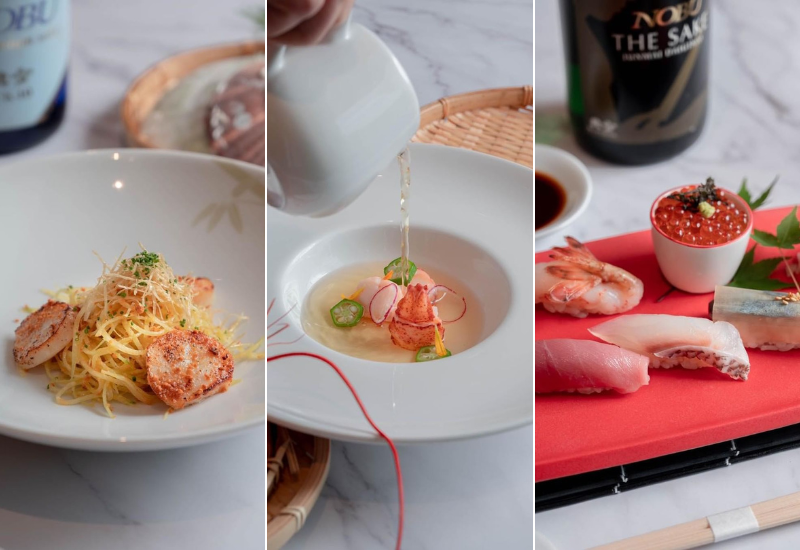 Your experience continues with a papaya dry miso salad with seared scallops, followed by a clear lobster soup. Then, the sushi selections arrive, with Chef Nobu's picks including chutoro, madai, botan ebi, saba and ikura sushi cup.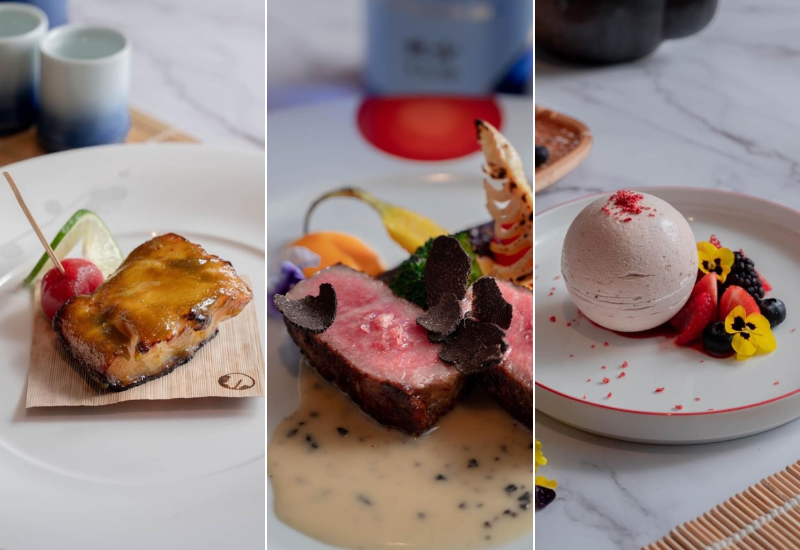 The hot dishes come next: a glistening Chilean Seabass with jalapeno miso and then a chargrilled wagyu with Goma truffle. To end the night on a sweet note, you'll be served the Pinky Pavlova, a sour sorbet hidden in a sweet meringue sphere.
Photos by Nobu Kuala Lumpur.