It took a moment for the news to sink in. But when Johanne Siy realised she had been named Asia's Best Female Chef by Asia's 50 Best Restaurants, her reaction was a mixture of gratefulness and anxiety. 
"It's an award that has been controversial and it invites a lot of questions," she says in between getting her makeup done during FirstClasse's photoshoot. "The award has great intentions and I think it's something we need at this point even if there are some detractors." Bagging the title has certainly been rewarding for Siy and the team at Lolla Singapore. Reservations have been flooding in ever since the list of winners was revealed ahead of the awards ceremony on March 28th.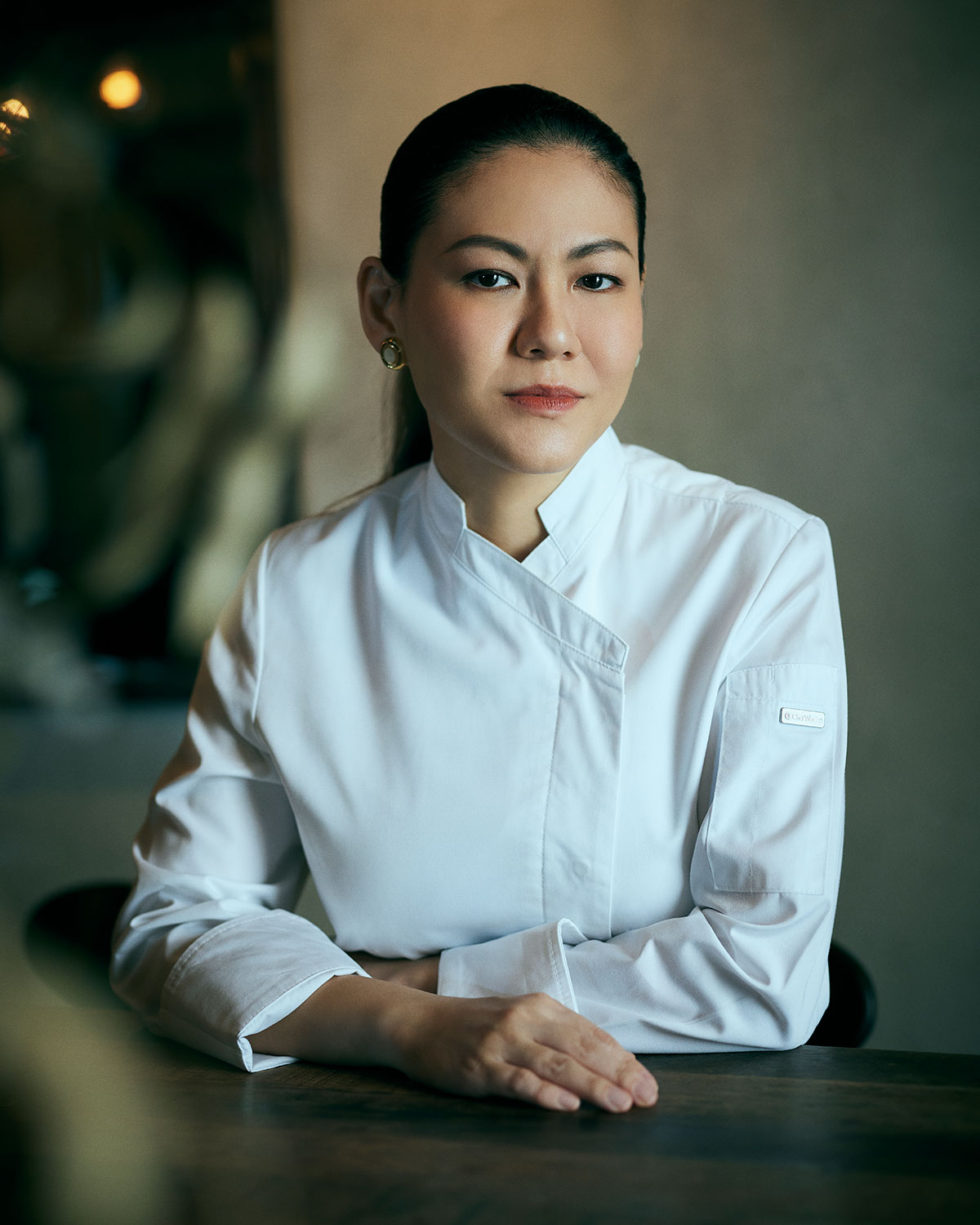 With the arrival of international chefs into the city-state, it's not an easy time to stay on top of the dining scene here and it can be difficult for chefs to stand out. Despite this, Siy exceeded expectations by becoming the first Singapore-based chef to clinch the title. 
"It forces everyone to evolve, otherwise it's difficult to survive and keep your cuisine relevant," she says on dealing with the fierce competition. The Filipino native is certainly someone professionally trained to navigate this sometimes cut-throat industry. 
After studying Business Management and Accountancy, Siy started her career in Singapore with a stint as a brand builder and marketer at Procter & Gamble. Her decision to make a living as a chef didn't exactly happen overnight. "At some point, I realised I was more looking forward to the dinner parties I was doing on the weekends," she laughs. "I would stay up until three in the morning to plan the menu. Sometimes I'd go to the supermarkets like Mustafa which used to be open 24 hours and shop in the morning for the next day's lunch," she says.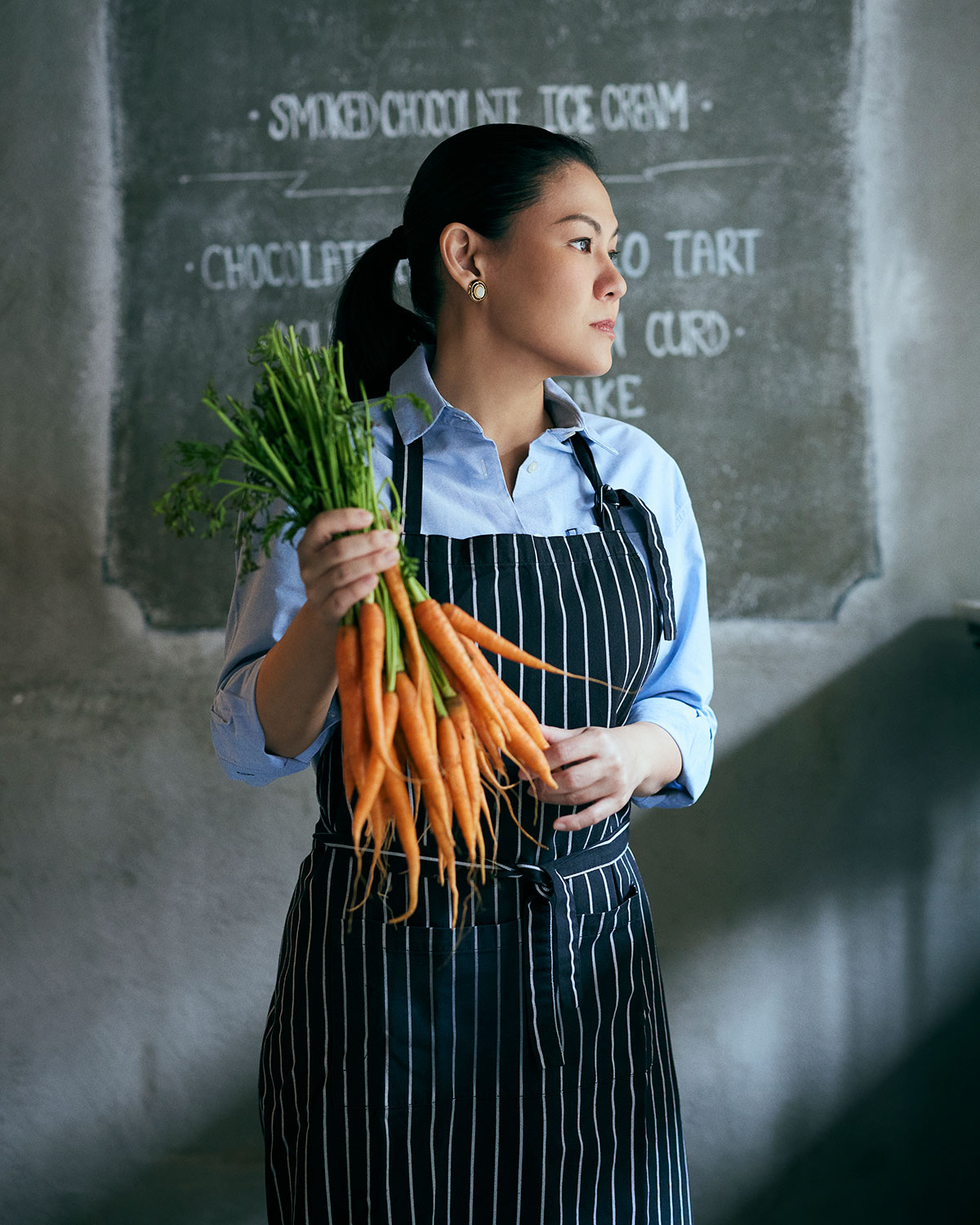 When Siy realised prepping for dinner parties got her more excited than her day job, the switch had to be made. "I know if I were to take up this challenge, I can live with so much less and I'd be OK with that. The most important thing is that I'm happy and feel fulfilled with what I'm doing." Being away from her native land certainly helped Siy to stray out of her comfort zone. "You tend to consider options that you wouldn't normally consider," she adds. 
But her love for food goes back further than that. Growing up in Dagupan in the Philippines, she would spend the summers sitting around the kitchen table making rice cakes with her family. "For a kid, it was so much fun because it was like playing with Playdough," she recalls. 
There is another poignant memory related to food, she tells me. When Siy was about seven years old, her mother had been away at the hospital. A lady who was looking after the house at the time had made a simple bowl of rice noodles that still lives in her memory to this day. "I remember being so comforted by it and it was like a warm hug for a scared child. It really made an impression on me," she says.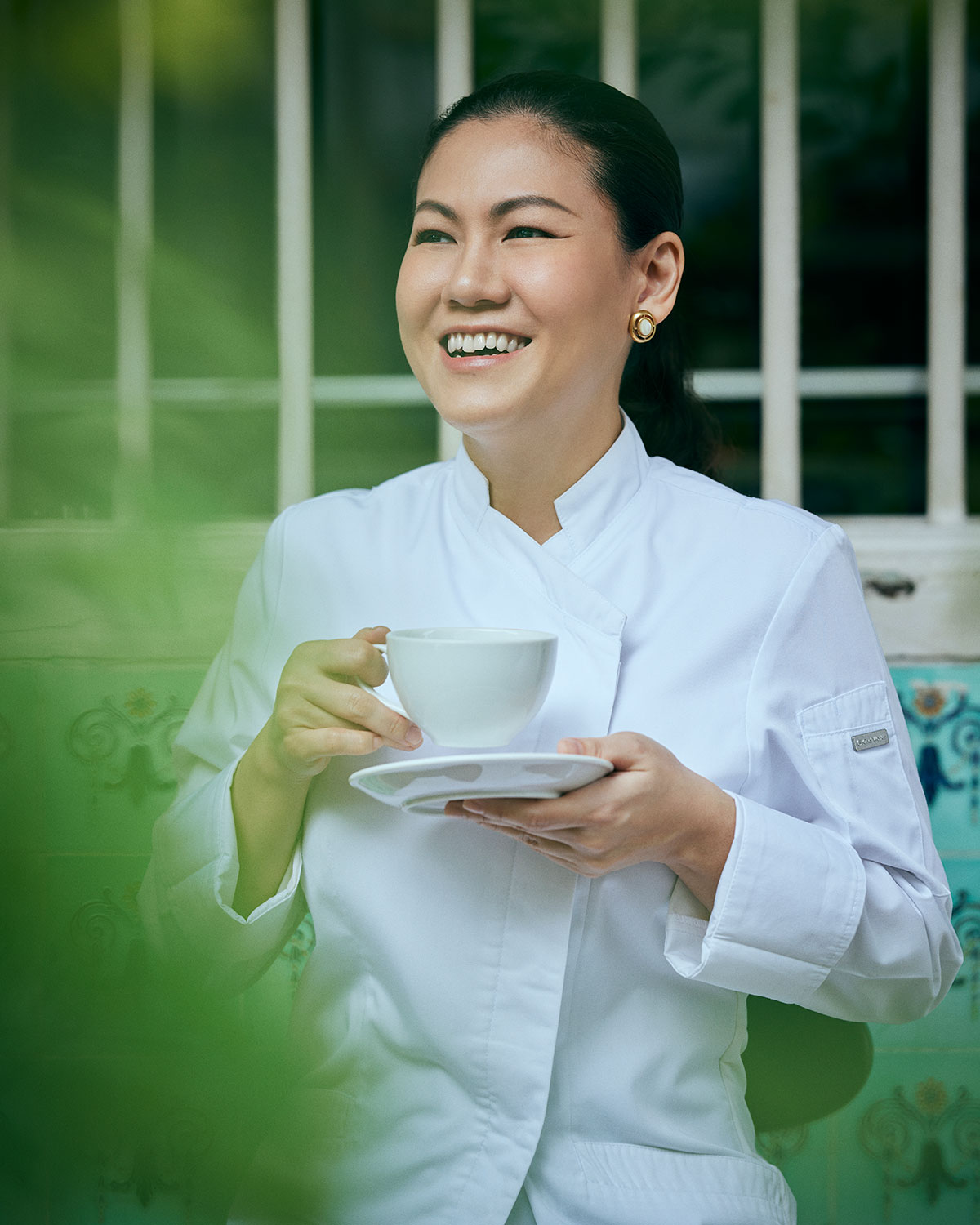 Today, little influences from her childhood growing up in the coastal town are reflected in her menu, especially in her tendency to showcase seafood in her dishes. Living just five minutes from the beach, this is a way for her to represent her upbringing and something close to her heart. 
"The best kitchens are where you have equal representation"
Before joining Lolla, Siy sharpened her skills at Le Bernardin and Cafe Boulud in New York, Restaurant Andre in Singapore, Fäviken in Sweden, and Relae and Noma in Copenhagen. At Lolla, her focus is to serve up delicious, simple dishes for guests to enjoy and to deliver an honest dining experience. "The open kitchen lends to that feeling, they see everything," she says. "It's an actual working kitchen where you can see every mess up and everything that's happening. In that sense it's honest." 
The same goes for the menu here, with sustainability at the heart of each dish and speciality dishes such as the grilled carabinero, prawn jus and potato bread or the abalone, king oyster mushrooms and mushroom broth that exude simplicity and refinement.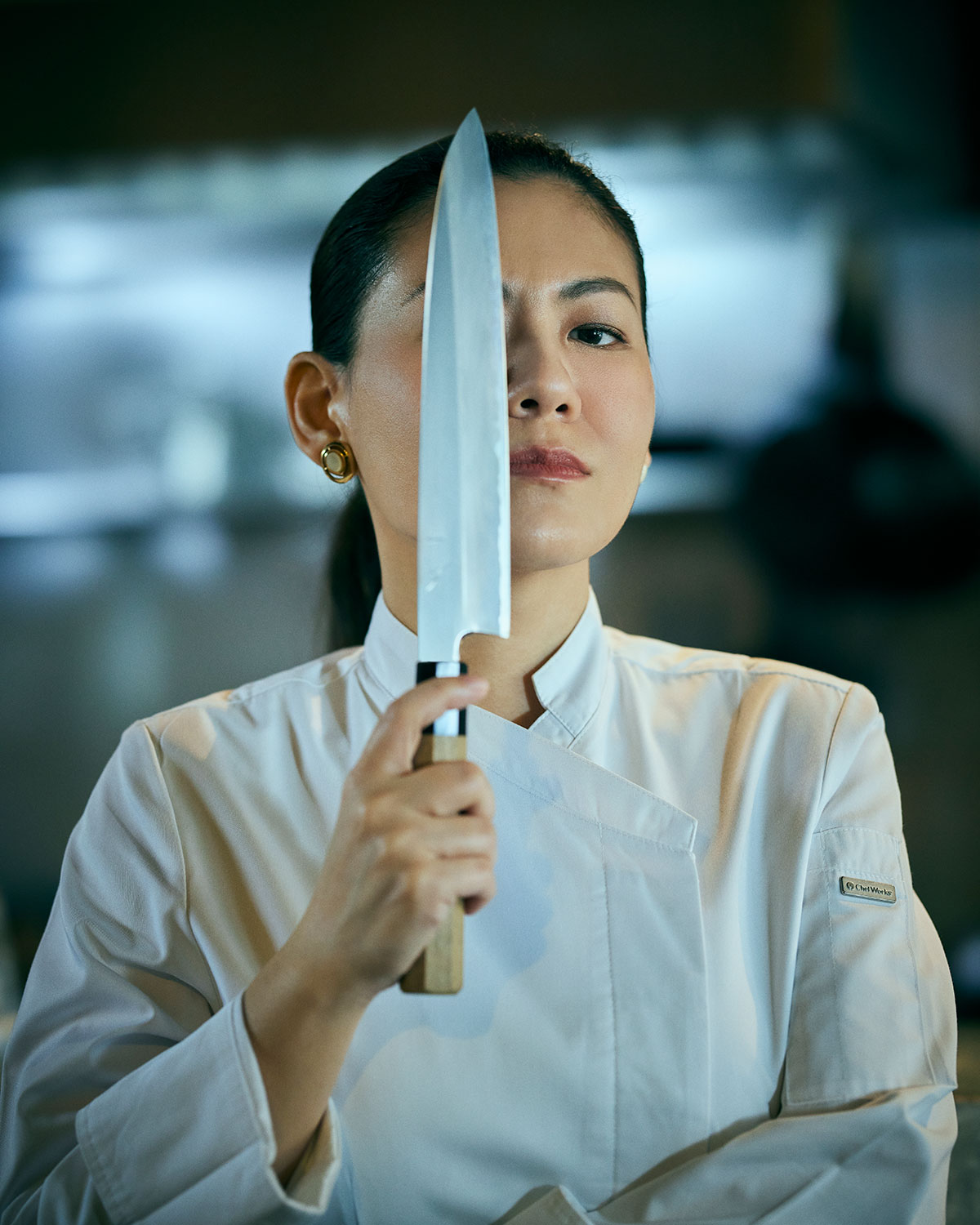 Siy is also known to interact face-to-face with the guests, explaining and sharing the background of each dish. "At the same time, I can see the reaction instantaneously, if they like it or if they don't," she adds. 
I ask if anyone has ever had the audacity to ask her for more salt. "Yes," she rolls her eyes jokingly. "At the end of the day, it teaches you too. I recognise the fact that everyone has a unique palate and sometimes you don't want to let your ego get in the way. It's not about you, it's about the food and the diner," she stresses. 
As for the team under Siy's careful eye, it was refreshing to see many women in her close-knit team when we visited Lolla. It seems that Siy winning Asia's Best Female Chef award is paving the way for the industry to recognise the unique skill sets and approaches that women bring to the table. "The best kitchens are where you have equal representation or where you're able to leverage the strengths that different genders bring to the table so that you can have the best output," says Siy. 
If you're lucky enough to get a hold of a table at Lolla, be sure to take the time to appreciate the care and hard work that goes behind each dish. Just, please don't ask for the salt. 
Featured image: Johanne Siy wears outfit by Fendi. 
Photographer: Tommi Chu
Art Direction: Anson Siau
Makeup artist: Eddy Lo
Venue: Lolla Singapore