In the heat of the kichen and the demands of a restaurant, chefs need to be fast, skillful and most of all, adaptable.
The best chef we've met in a long time to smoothly check all those requirements is Joeri Timmermans of… currently anywhere and everywhere. Therein lies another cornerstone of his mettle as a chef that is bolstering his renown faster than the conception of his next menu.
In his past half a year in Kuala Lumpur, he has not served a single diner at a place that he can call his own. However, he has cooked up full course menus at an artist's residence above a gin bar, an exclusive Japanese cocktail bar that seats only 12 per service and a risque watering hole that names itself after one of the sexiest items of lingerie ever to cross a fashion magazine.
The kicker to it all? Most clienteles who booked a seat didn't even know where their dinner will be until they confirm their reservation, which is when an anonymous text gets disseminated with the time and place.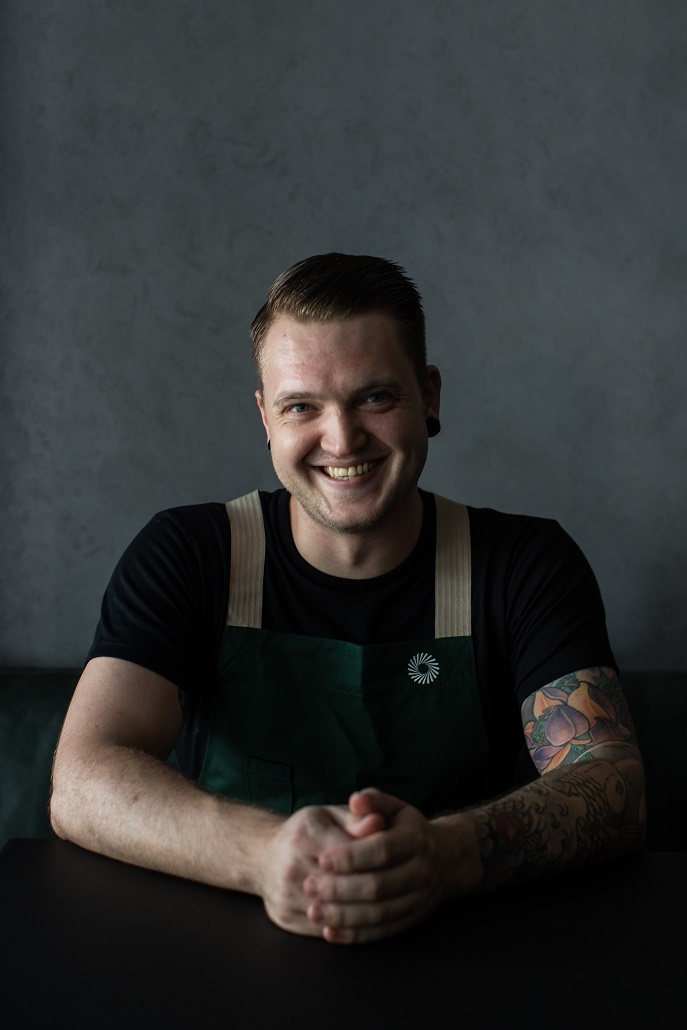 "I came here to KL because I was going open two restaurants and a new boutique hotel," Joeri tells us. "Then MCO happened and everything has been pushed back till further notice. I didn't want sit still and do nothing so I thought let's do popups. Let's start doing fun things."
Fun it was with his series of popups dubbed Deadset Arvo, where not only his locations and dinner tables switch up every week, but also his menu and spirit pairing. Guests could have a flight of cocktails this service, and sake the next. Sometimes, he might even return to tradition and do a good old wine pairing.
It's a pattern that reflects his brand of cuisine, which itself he finds hard to describe. "The easiest way is to call it modern Australian with Japanese influences," he settles after taking a moment or to contemplate. "It looks very simple but there's a lot of underlying techniques behind it."
He serves haute cuisine but don't for a moment mistake it for fine dining. He likes cooking the way cooking is intended, over big fires and with naturally occurring ingredients and techniques. His meats are chargrilled to a smoky boldness instead of being sous vide to delicate tenderness and foie gras is dressed up with fermented cherries for punch instead of the usual jam or coulis for atypical balance.
"It's very rough," to quote the man. "I use a lot of barbecue grilling. I really like that charcoal smoky flavour, the burnt ends that you get with those dishes. It's simple but delicious and I feel no one is doing that style of food in Malaysia yet. It's a little niche market, which is good."
UnderGround Above Ground at KL Tower
In an evening set in the highest location in the city – the iconic rotating restaurant in KL Tower – we got to sample Chef Joeri's brand of cooking, backgrounded by stunning views of Kuala Lumpur at dusk and his favourite genre of gangster rap music.
The setting is the first set of delightful contradiction we'll come to learn of Chef Joeri's style. It's refined but raw. It's sophisticated but not at all uptight.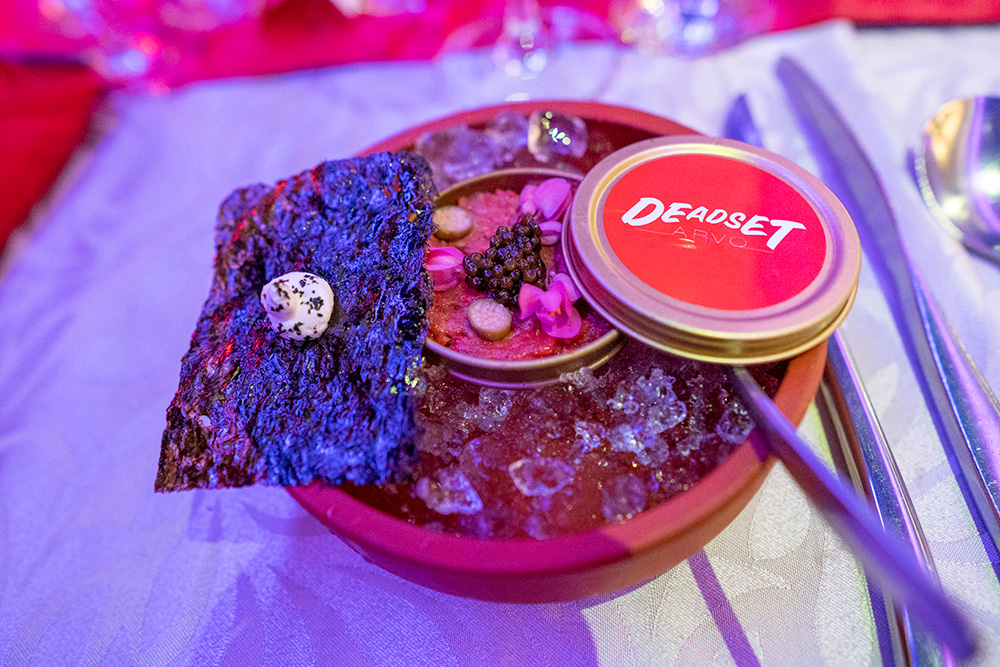 The starter of the evening's dinner presents steak frites, but not quite as we know it. Steak tartare comes in place of a traditional steak, accompanied by uni and caviar for crossroads of umami in the mouth.
Flavours get progressively complex with the second course of Straciatella de Buffala cheese. Think of a burrata but heightened with a denser, bitier texture, and intensified in flavour with a fragrant oil of Chef Joeri's own concoction result of slowcooking dry scallops, dry chilli and garlic for four long hours he cheekily calls 'Gwailo XO'. It is rich, smooth and explosive in flavour.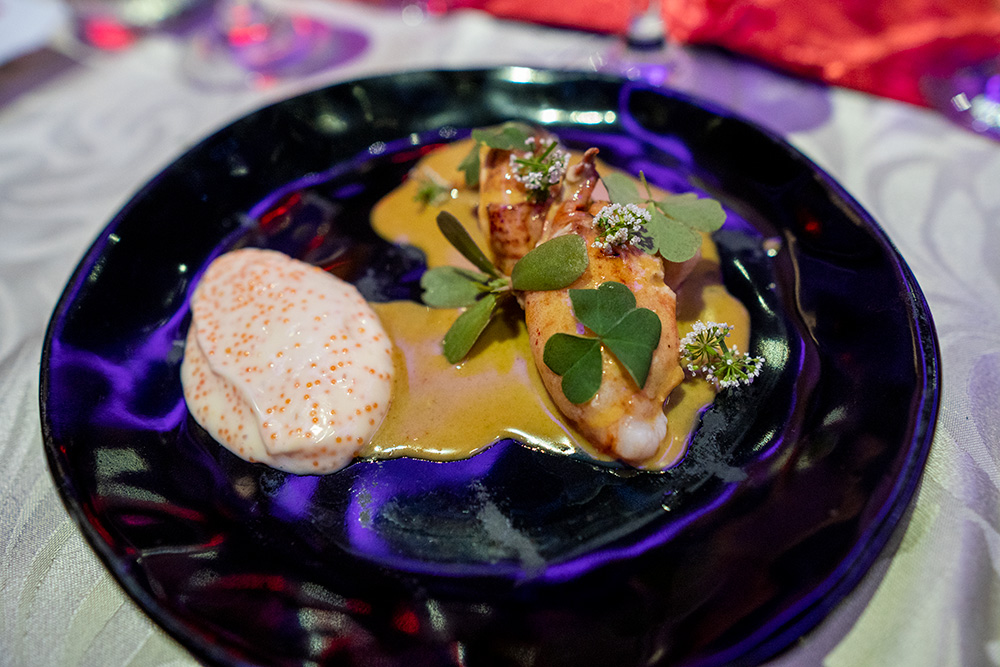 His lobster dish may set you back thinking it's yet another flashy display of luxurious ingredients that often dulls in preparation, but that's where you're wrong. He serves it poached and dressed in a sweet and savoury mentaiko and kombu butter emulsion that makes it creamier on the tongue yet pulls out the sweetness of the shellfish, both at once.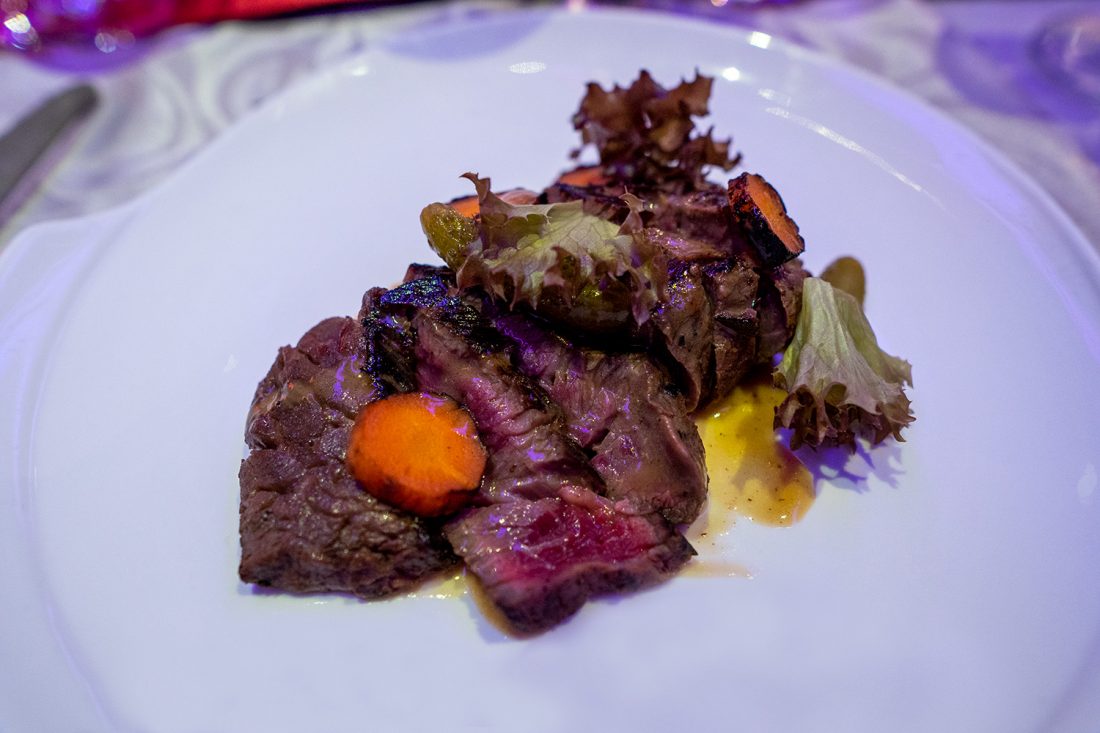 Chef Joeri's gift with the grill is most illustrated with the Wagyu flank steak, grilled, as promised, to a charcoal, smoky goodness. Adding a mouth-watering touch of brine is a Korean miso paste marinade it is brushed with before going on the grill. Its game is cut with small bites of accompanying pickled burnt carrots for a lift in flavours on intervals.
In theory, the menu sounds heavy but on the palate, it delightfully surprises, just as his entire concept has proven time and again.
"A lot of dishes I do in every popup, I've never cooked before," he admits unabashedly. "Most times, I just figure what would work."
If this dinner is anything to go by, he has indeed figured it out good and well.
Keep up with Chef Joeri and the next Deadset Arvo session at the official Instagram page here.
(Featured Image: Deadset Arvo; Food images: Leonard Lo)