Lighting up vivid red lanterns, exploding firecrackers, making a bowl of chewy tangyuan and then enjoying them with the family, and throwing mandarin oranges into large bodies of water – these are just some of the traditions associated with the celebration of Chap Goh Mei, last and fifteenth day of the Lunar month.
But how well do you know about the significance of Chap Goh Mei and its sweet traditions? While a lot of us simply grow up with its practices, not the same can be said about understanding their origin stories. And with that said, keep reading to get started on gaining a deeper insight to the culture that we're celebrating.
As one may already know, Chap Goh Mei refers to the 15th and last night of the Lunar New Year in the Hokkien dialect – which is the term that is most commonly used amongst Malaysians. Other names include Yuan Xiao Jie (元宵節 ) in Mandarin, or the Lantern Festival.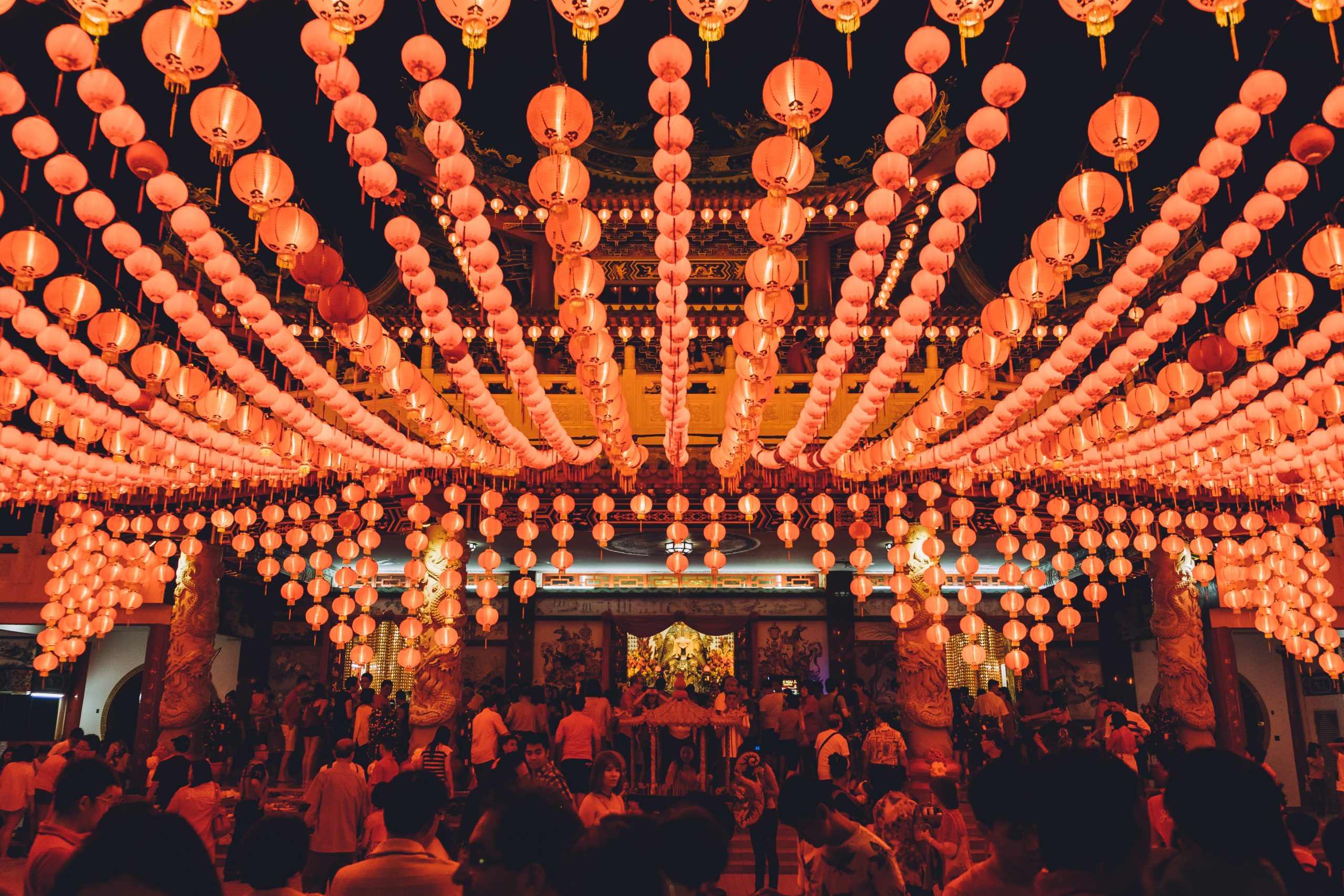 As for the festival's origins and its traditional practises, there are a number of legends laying claim to it, with probably the most common one being the killing of the Jade Emperor's favourite crane by some villagers. In his fury, he ordered for the incineration of the village on the fifteenth lunar day. However, a wise man from a neighbouring village advised that every family should hang red lanterns around their homes, fill the streets with bonfires, and release firecrackers to give the appearance that the village was already set ablaze. This successfully fooled the Jade Emperor, who then decided to retire his plans.
Of lanterns and glutinous rice balls
Another popular legend is better associated with Chap Goh Mei's other name: Yuan Xiao Jie, which hints at how the incorporation of red lanterns and glutinous rice balls (tang yuan 湯圓) became linked to the festivities. Their use dates back to the Han Dynasty (206 BC – 220 AD), when Emperor Wudi's minister Dongfang Shuo managed to convince a homesick girl named Yuan Xiao from killing herself by jumping into a well. He then devised a strategy to help Yuan Xiao reunite with her family, which included asking her to dress in red and roam the streets of Chang'an pretending to be a messenger sent by the god of fire. She told villagers that she was ordered to burn down the city, and this message eventually reached Emperor Wudi, who consulted Dongfang for help.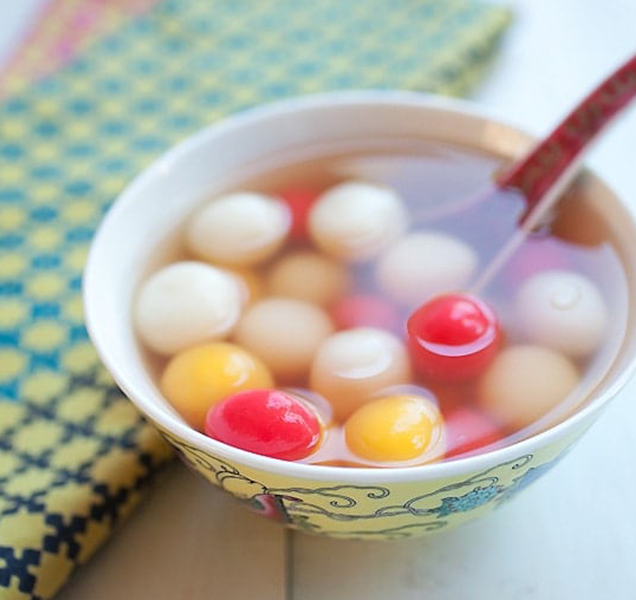 The latter then told the Emperor that the god of fire liked to eat tangyuan balls, and that Yuan Xiao was the best woman for the job. He suggested that on the fifteenth night of the first Lunar month, Yuan Xiao and every family should make tangyuan as an offering for the god of fire. Every house in the city should also hang red lanterns outside their house, and explode fire crackers in the streets.
Emperor Wudi agreed to the plan, and on the fifteenth day Dongfang's advice were followed fully by the villagers – creating a fiery display of Chang'an. Yuan Xiao also participated with her own red lantern, with her name displayed on the lantern as instructed by Dongfang. She was then found by her parents who stepped out to watch the lantern decorations and saw her lantern, thus reuniting the family under the full moon.
Now, families often gather during Chap Goh Mei to make tangyuan from scratch, serving them in a sweet and heartwarming ginger syrup "soup". The fillings are often sweet and can vary depending on preference, ranging from black sesame to red bean paste. However, in the southern part of China, tangyuan is usually savoury, and served in a clear broth made with daikon and homemade fish cake.
Regardless of the flavour, tangyuan is always enjoyed with family members during Chap Goh Mei. The chewy glutinous rice balls are made in round shapes and the round bowls they are served in signify togetherness as well as the cohesion of a family.
A time for (finding) love
While couples in the Western world celebrate Valentine's Day on the 14th of February, Chap Goh Mei is also a time for single ladies to find love. In the past, unmarried young women were typically not allowed to go out at night, except to carry red lanterns during Chap Goh Mei to deceive the god of fire. Young men then took advantage of this occasion to gather outside in hopes to catch a glimpse of these maidens, and possibly find their other half.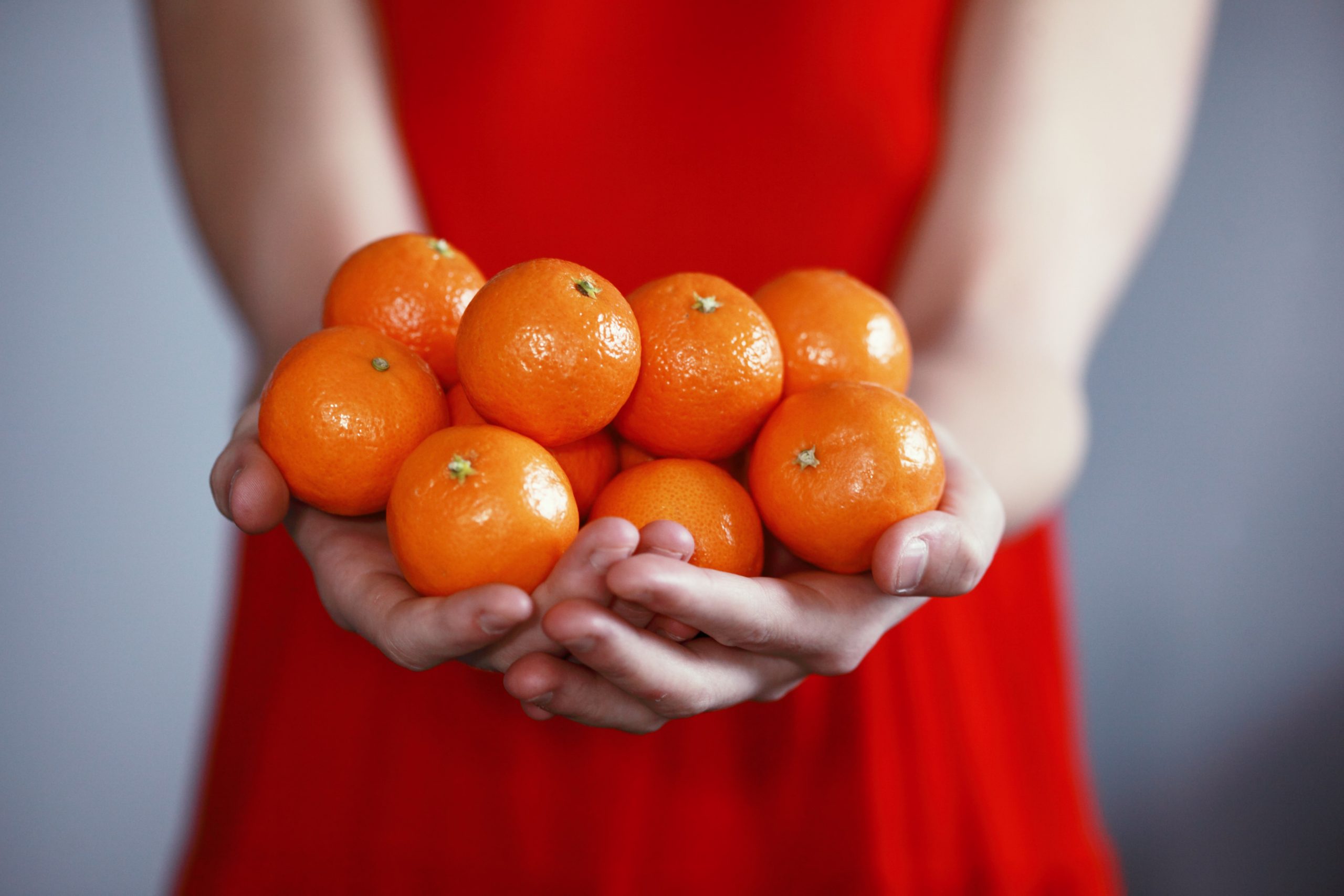 Today, it's more common for single women to write their names or contact details on a mandarin orange before throwing it into a nearby body of water – such as a lake, river, or sea. While this tradition is more localised, considering it was introduced in the 19th century in Penang, where it continues to be a popular practice. It is believed that by throwing a mandarin orange into the water, it signifies that these women are looking for marriage, and the men who pick it up would mean that whoever threw the orange would find a good match.
Women who aren't keen on marriage can also write good hopes and wishes on the mandarin oranges before throwing them, believing that they will be blessed with good fortune or have their wishes granted.