New fragrances are launched every season, but few live on to become an icon that transcends time. There is one that comes to mind, however – the Chanel N°5 aka the Parisian brand's most successful perfume ever.
Launched in 1921 by founder Gabrielle "Coco" Chanel and French perfumer Ernest Beaux, the N°5 instantly rose to fame as the first "woman's perfume with a woman's scent." In celebration of the perfume's 100th anniversary, Chanel has unveiled the Collection N°5 – the first high jewellery collection ever to be dedicated to a perfume.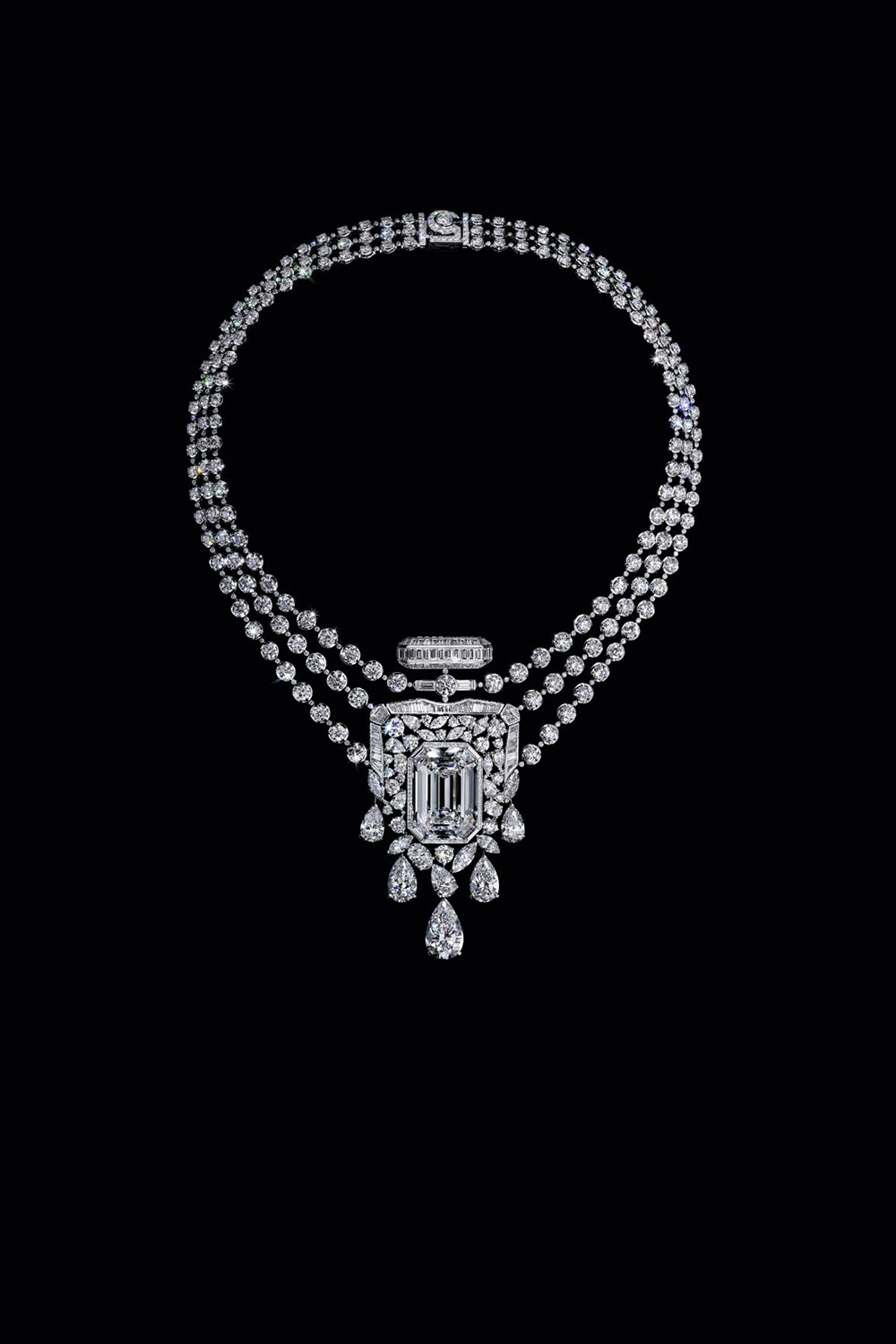 Created by Patrice Leguéreau, director of the Chanel Fine Jewellery Creation Studio, the collection is highlighted by an exquisite diamond necklace that's inspired by the shape of the perfume bottle. What better way to mark this significant milestone than by marrying the worlds of perfumery and high jewellery?
"Gabrielle Chanel approached these two universes with the same visionary values, focusing on audacity and the quest for excellence. I wanted to rediscover that creative gesture with this collection, which has been conceived like a journey through the meanderings of the N°5 perfume's soul, from the architecture of the bottle to the olfactive explosion of the fragrance," Leguéreau said.
A true masterpiece, the necklace immediately draws attention to the enormous 55.55-carat custom-cut diamond at its heart.
"This is an unprecedented approach," Leguéreau revealed. "We started with a rough diamond that we had cut, not to make the biggest stone possible, but to obtain a perfect octagonal diamond weighing 55.55 carats."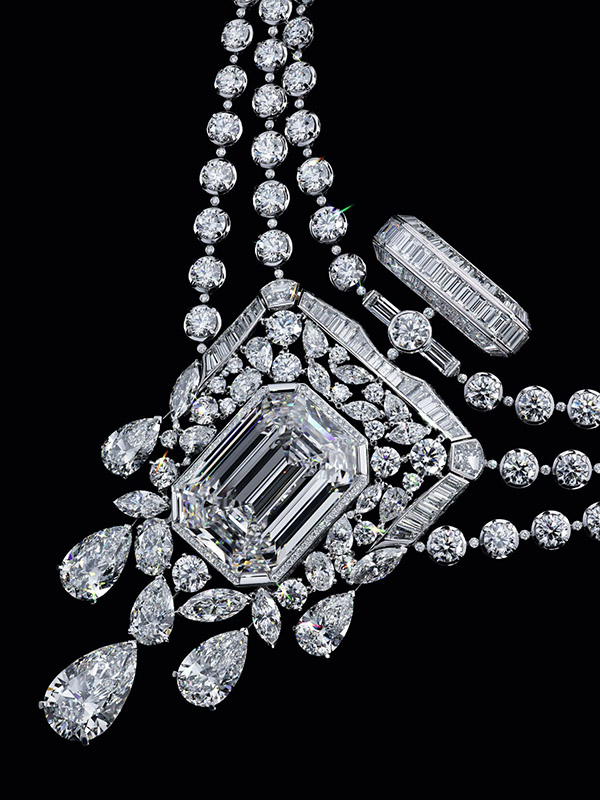 The dazzling D Flawless stone is framed by an 18-carat white gold bezel set with 104 round diamonds and an additional 42 baguette diamonds forming the bottle stopper. It is further adorned with cascading pear-shaped diamonds of varying sizes, underscoring the Maison's exceptional craftsmanship beyond just fashion and fragrances. Even the necklace clasp is shaped to resemble the number 5.
The 55.55 necklace will be archived in Chanel's Patrimoine, where it will be immortalised as part of Coco Chanel's legacy.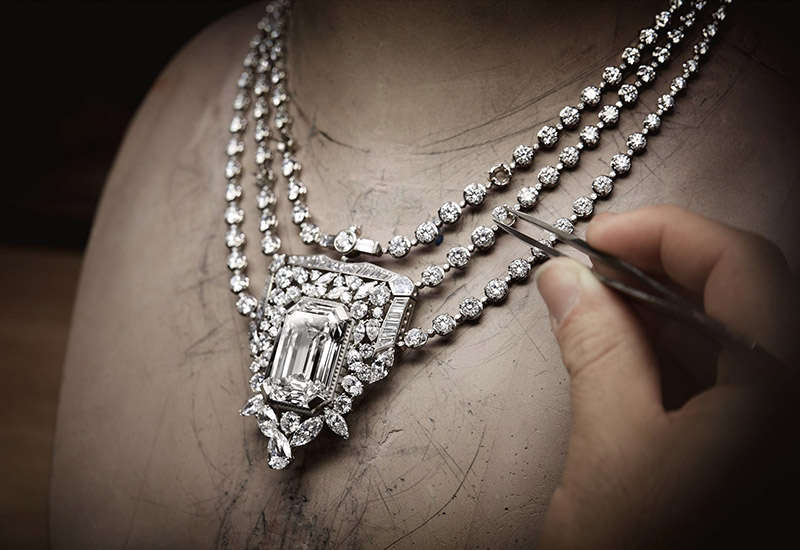 Photos: Chanel