From Chris Hemsworth's Thor-approved drills to Venus Williams' beginner-friendly workouts.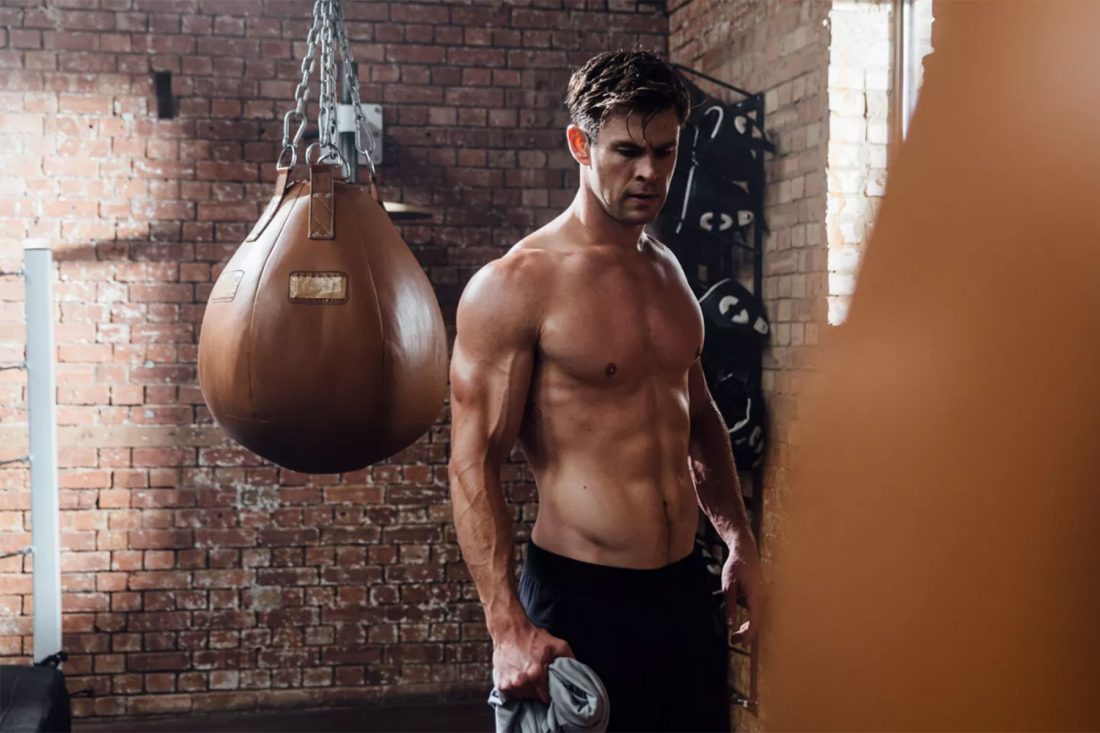 Thanks to social distancing and the movement control order, chances are you've seen a fair share of yoga and workout videos from fitness influencers and friends alike. Whether you have been leading an active lifestyle or finally convinced yourself to break a sweat, there's no better time than now to get that body moving.
Not only will exercising release "feel good" endorphins and reduce cortisol levels to help manage stress and anxiety (which we're all probably experiencing right now), it's also a healthy and productive way to spend your self-isolation.
Take your pick to follow along at home, from Chris Hemsworth's Thor-approved drills to Venus Williams' beginner-friendly workouts.
Kate Upton

Supermodel and actress Kate Upon has often shared snippets of her workout routines on her personal Instagram account. But those looking for a serious routine to get into your ideal shape should check out Strong4Me Fitness – a 12-week fitness programme designed for women. Created by Kate and her trainer, Ben Bruno, the plan comprises targeted workouts to sculpt the body and build confidence. To kick things off, try their Instagram Live home workout above and follow @strong4mefit on Instagram for more live updates.
Chris Hemsworth

Last year, Australian actor and heartthrob Chris Hemsworth launched a fitness app, Centr, offering one-stop health and fitness regimes by his equally well-built team (wife Elsa Pataky included). Classes range from beginner to advanced and include HIIT, boxing, yoga, strength training, MMA and more. There's a limited-time-only six-week free trial that you can try before committing to a package. Alternatively, check out the video above for a quick, explosive workout using items you can find at home.
Ashley Graham
View this post on Instagram
Model, body advocate and new mum Ashley Graham has kept busy (read: sane) during her home quarantine with daily workouts brought to you live on Instagram together with her trainer and friends. And if a mummy to a newborn can fit an exercise into her schedule, what excuse do we all have? All you need to spare is 15 to 30 minutes of your day to burn those extra calories you've earned while snacking at home and binge-watching Netflix. Follow her on Instagram (@ashleygraham) to watch her livestreams and stay updated.
Venus Williams

No fitness equipment at home, no problem. Let professional tennis player Venus Williams teach you how to use items around the house, such as water jugs and wine bottles, to perform deadlifts, bicep curls and more. Just follow her on Instagram (@venuswilliams), where she has been hosting livestreams of her workouts every weekday at noon EST.
Carrie Underwood
American Idol winner and country singer Carrie Underwood has recently launched her own fitness app (currently available on iOS only), Fit52. Featuring 52 exercises that you can do anytime, anywhere for 52 weeks in the year, the app also comes with her curated playlists for different fitness routines, including weightlifting and running. A 14-day trial is available now – perfect to last you through the MCO! Catch a sneak peek in the sped-up video on her Instagram above.