Discover the top picks from David Bowie, Oprah Winfrey, Stephen King and more. 
Much like us, some celebrities enjoy a good read every so often. Some even love it so much that they have launched their own book clubs, such as Emma Watson and Reese Witherspoon in the wake of the queen of book clubs, Oprah Winfrey.
If you've already re-read best-sellers like the Harry Potter or The Lord of the Rings series for the umpteenth time, you may want to seek out the recommendations of avid readers like Daniel Radcliffe (nothing like hearing it from the Harry Potter actor himself) or the late chef-author-TV personality Anthony Bourdain (who regularly posted top picks while he was alive) for a change.
We've rounded up 10 books of varying genres from bios to thrillers, each well-loved by two or more celebrities, for your musing. Happy reading!
The Four Agreements by Don Miguel Ruiz
Recommended by Ellen DeGeneres, Meghan Markle, Oprah Winfrey & Vanessa Hudgens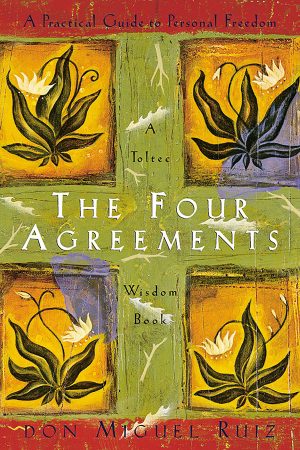 Based off ancient Toltec wisdom that advocates freedom from self-limiting beliefs, this self-help book promotes four main agreements to lead a happy, free and positive life. It has been referenced by Oprah on her talk show and elsewhere several times, in addition to being a New York Times best-seller for over a decade.
"I love The Four Agreements so much that it feels like my book. It feels so personal," Degeneres said in an interview with the author for The Oprah Magazine. " Besides the talk show host, Hudgens also revealed: "I remember reading The Four Agreements at a very transitional time. It helped me move forward and rethink how I want to live my life." 
The Master and Margarita by Mikhail Bulgakov
Recommended by Daniel Radcliffe, David Bowie, Johnny Depp and Patti Smith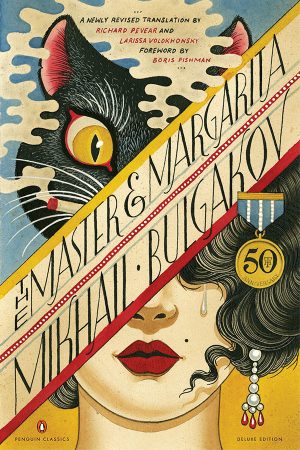 Written in the Soviet Union between 1928 and 1940 during Stalin's regime, Mikhail Bulgakov's fantasy satire masterpiece of Soviet life is widely acclaimed for its symbolism of spiritual freedom for Russians everywhere. The novel follows a visit by the devil (Woland) to two distinct yet interwoven settings, one in contemporary Moscow and the other in ancient Jerusalem, each with unique, horrifying, fictional and history-referencing characters.
"It's now my favorite novel—it's just the greatest explosion of imagination, craziness, satire, humor, and heart…There are passages that have become everyday Russian sayings. For instance, 'Manuscripts don't burn.'…That phrase stands for the fact that nothing is more powerful or more indestructible than the written word," Daniel Radcliffe endorsed.
The Great Gatsby by F. Scott Fitzgerald
Recommended by David Bowie, Lupita Nyong'o, John Krasinki and Hunter S. Thompson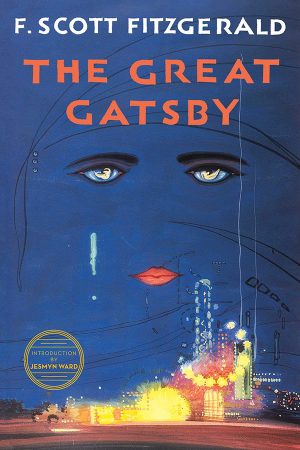 Don't dismiss this book too quickly even if you've skimmed it before. According to Krasinki, "Sure, you've read Fitzgerald's masterpiece somewhere between freshman and senior year in high school, but I can guarantee it will mean so much more now. Reading this again, when you're a little older and a little wiser, is like being in a room you've been in before. Only this time the lights are on."
For those who have been living under a rock, this literary classic, which has been adapted into film, TV and opera, explores themes including the American Dream, class disparity and social excess. Set in the Roaring Twenties, the novel revolves around a young millionaire by the name of Jay Gatsby, who is obsessed with a beautiful (but married) debutante, Daisy Buchanan.
More Than Enough by Elaine Welteroth
Recommended by Reese Witherspoon, Karlie Kloss, Malala Yousafza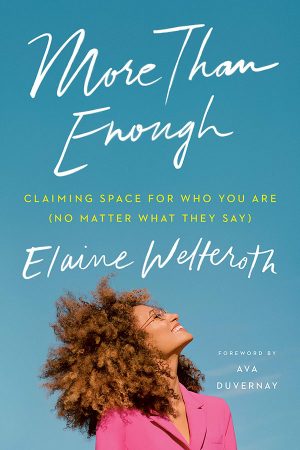 This New York Times bestseller is the work of former editor-in-chief of Teen Vogue and Project Runway judge Elaine Welteroth. It details her story of climbing up the ranks in the fashion and journalism industries and her philosophy of "claiming space for who you are".
"Elaine Welteroth has written the ultimate guide for how to come into your own, on your own terms," Kloss said. "Packed with honesty and warmth, More Than Enough is a must read for women of all ages and walks of life."
The Little Prince by Antoine de Saint-Exupéry
Recommended by Meghan Markle, Stevie Nicks and Trevor Noah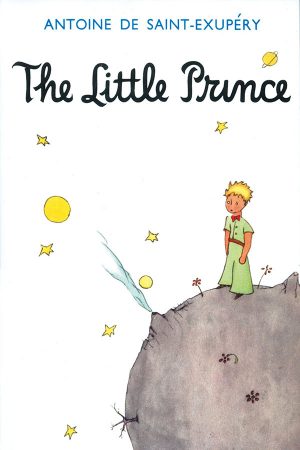 "Wait, isn't this a children's book?" you might ask. Again, this is one of those gems masked for a young audience but offers profound insights when read as an adult. Written by French writer, aristocrat and aviator Antoine de Saint-Exupery, this existentialist fiction follows a young prince who visits different planets in space, highlighting themes of friendship, loneliness, love and loss.
"I have long been obsessed with this book, and specifically with The Little Fox…[It] unearths a truth in me that is always worth the check-in," the Duchess of Sussex once said.
Cloud Atlas by David Mitchell
Recommended by Natalie Portman and Tom Hanks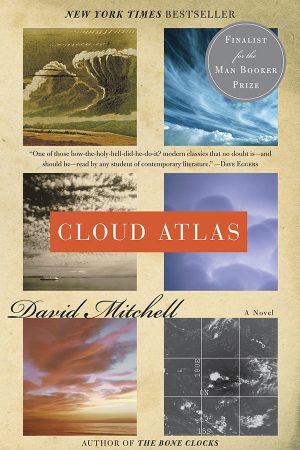 A fantasy fiction comprising of six nested stories, Cloud Atlas is written from the perspective of a main character from the next. Each progresses in time and setting until the sixth story, which closes the narratives of the previous five in reverse-chronological order. It features themes of reincarnation and human nature. Fun fact: the book was translated into a movie after Natalie Portman recommended it to producer/writer Lana Wachowski while they were working together on the film, 'V for Vendetta'.
The Oscar-winning actress commented, "It's one of the most beautiful, entertaining, challenging books – something that takes all your attention. I think the stories are meditations on violence, specifically the necessity of violence." 
Lord of the Flies by William Golding
Recommended by Elon Musk, Suzanne Collins and Stephen King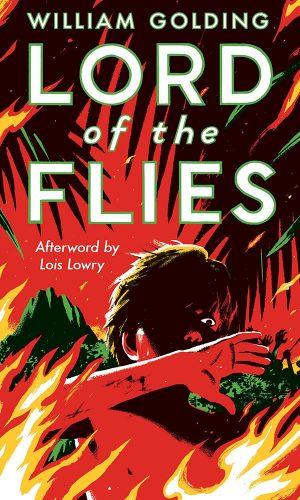 William Golding's Nobel Prize-winning first novel portrays a group of boys stranded on an island after their plane is shot down in the midst of war. But their freedom quickly turns into terror as they struggle to govern themselves, leading to regress from the civilisation they sought to establish on their own.
American horror, sci-fi and fantasy author Stephen King wrote this in the foreword of the 2011 edition: "It was, so far as I can remember, the first book with hands – strong ones that reached out of the pages and seized me by the throat. It said to me, 'This is not just entertainment; it's life-or-death.'"
The Untethered Soul by Michael A. Singer
Recommended by Oprah Winfrey and Russell Brand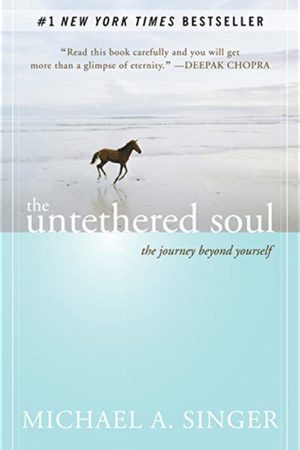 Trust Oprah to endorse a self-help book that delves into your inner space, habitual thoughts and self-inflicted limitations to transform your relationship with yourself and others. Spiritual teacher Michael A. Singer taps into practices of meditation and mindfulness, guiding readers to uncover the source and influences of their inner energy.
"Here's one of my favorite observations in this essential work: 'To attain true inner freedom, you must be able to objectively watch your problems instead of being lost in them…. Once you've made the commitment to free yourself of that scared person inside, you will notice that there is a clear decision point at which your growth takes place,'" Oprah commended.
The Colour Purple by Alice Walker
Recommended by Gabrielle Union, Emma Watson & Glora Steinem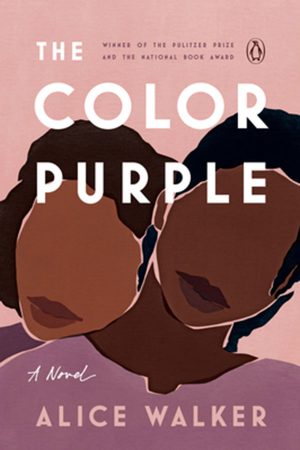 This Pulitzer-prize winning feminist fiction by Alice Walker depicts the life of African American women in rural Georgia during the early 20th century. Themes of racism, poverty, sexism and sexual abuse surround sisters Celie and Nettie, who sustain each other through written letters over a span of 20 years. It was later adapted into a musical and a film, the latter starring Oprah Winfrey and Whoopi Goldberg.
In fact, Oprah revealed that the book was what inspired her to try acting: "I always wanted to be an actress. I never wanted anything in my life more than I wanted to be in 'The Color Purple' and have never allowed myself to want anything as much again." 
War and Peace by Leo Tolstoy
Recommended by Bob Dylan, Ernest Hemingway, Martin Luther King Jr. & Nelson Mandela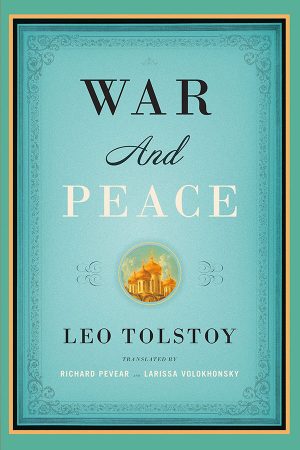 Considered to be one of the best Russian literatures of all time since the first edition was published in 1869, Tolstoy's War and Peace was later translated into English 30 years later. Though it touches on the French invasion of Russia and the Napoleon era, the novel isn't exactly a historical chronicle. Rather, it approaches historical events and characters in a form of philosophical discussion.
"It reminded me once again that to truly lead one's people one must also truly know them," Nelson Mandela recognised. Even celebrated author Ernest Hemingway, whose books on war draw inspiration from Tolstoy's writing style, admitted, "I don't know anybody who could write about war better than Tolstoy did."
Source: Radical Reads