In the words of the creator himself.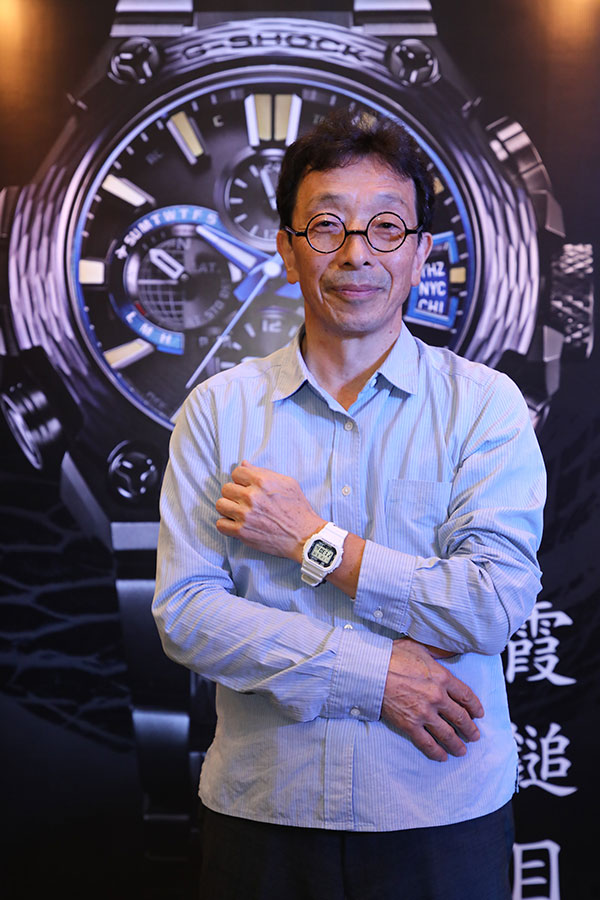 Fondly known as the father of G-Shock, Kikuo Ibe started out as a Casio engineer with a vision for shock-resistant watches. Fast forward 30 years: when he's not coming up with the next big thing for Casio, he's travelling the world to speak about latest creations.
It was the latter that brought him to Malaysian shores recently, launching the Casio G-Shock MRG-G2000H – a limited edition model of Casio's flagship MR-G series.
With only 500 units made, this piece utilises Connected Engine 3-Way technology for accurate time updates anywhere in the world. Each piece is marked with a '2017 LIMITED' and serial number engraving that embraces this identity.
While the seasoned engineer has worked on several products since then, Ibe's eye for practicality still holds prominence for Casio. Here's what he had to say about the latest iteration of his vision.
Premier upgrade for G-Shock fans
In its 30 years, G-Shock has amassed a loyal youthful following. Ibe tells that MR-G is designed for this segment as they venture into the next phase of their life. "We upgraded the basic G-Shock design to match a more formal, business style," he says. Indeed, one's first impression of MR-G is that of a premier, all-metal G-Shock that would sit well on the wrist of a young businessman.
Value in practicality
MR-G's appeal is steeped in Casio's history of durable timekeeping; Ibe famously created the original shock-resistant line for traffic construction workers using high-pressure tools. "Casio focuses on functionality and reliability, and the value of MR-G lies in its practicality," he says.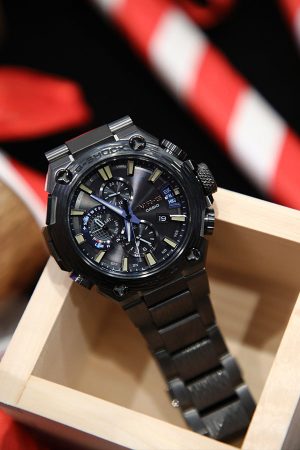 Strength can be elegant
A large part of this practicality is attributed to its toughness.
Besides the scratch and pressure tests applied today, Ibe also performed an unconventional shock test to MR-G watches in early development stages. This consisted of throwing them down from a window 10m high – similar to what he did with the early G-Shock pieces.
Marrying such toughness with elegance proved to be a monumental task for MR-G, as these features are often perceived to be on opposite ends of the spectrum. Eventually, Ibe and his team found the opportunity to amp up aesthetic with an elegant satin finishing.
Look close for touches of Japanese identity
Subtlety is key in immortalising Casio's identity, seen in the MRG-G2000HT's 'Japan blue' indigo DLC finish. The watch band and buttons sport a distinctive oboro-gin (silver-grey) finish, traditionally lending a tough, solid look to Japanese sword accessories and ornaments.
…and handmade magic of a tsuiki master artisan
Peek even closer and you'll find the ultimate stamp of historical craftsmanship, courtesy of third-generation tsuiki master Bihou Asano. Tsuiki is a metal hammering technique in which a sheet of metal is thinned out into 3D shape but retains its strength. This method is used in rail cars and aircrafts – and now every MRG-G2000H bezel and band, for which Asano applied a kasumi-tsuchime (mist-like) patterned finish with overlapping hammer lines.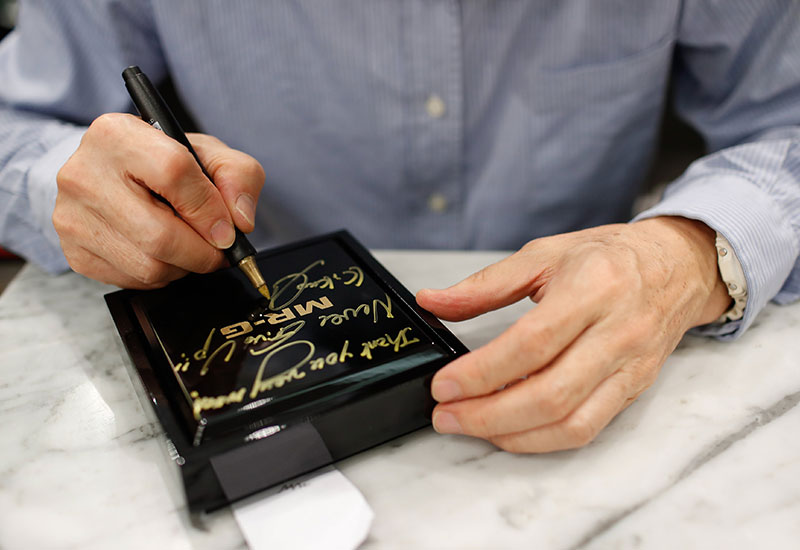 Browse through the Casio G-Shock MR-G collection here.
Images courtesy of Casio.