The Tressage collection, the newest addition to the Cartier Libre, combines three concepts that redefine the work of gold, volume, and the balance of contrasts. 
The collection sees an addition of a valuable cape; a hybrid garment created by a partnership between the Cartier Design Studio and a Parisian fashion stylist. Marking the Maison's artistic hallmarks which come from Jeanne Toussaint's impact as Cartier's first female creative director since 1933. 
The imagination and tastes of this character, called the Panther, gave the Maison its distinct flair. The decibels are multiplied and there is nothing timid or reserved about these pieces; simply an affirmation and an invitation to experience luxury. The undulating structures of beads roll across the skin and tremble at the fingertips. Cocktail rings with rich and complex patterns ornament the hands. Gold is plentiful and generous, whether polished, gadrooned, or braided.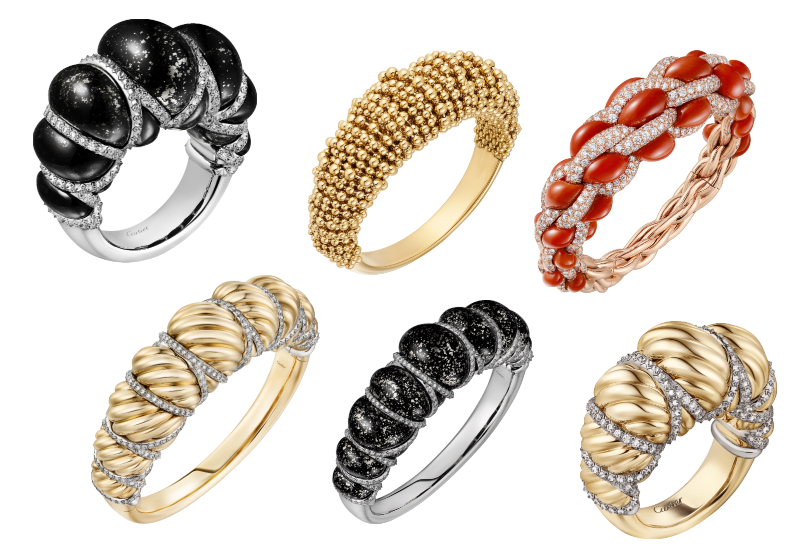 It became a subject of study for Jeanne Toussaint, who associated it with new colour combinations like turquoise and coral. This creative flexibility has evolved through time to become a vital component of the Maison's character. A strong impression shown in this collection.