The Clash [Un]limited watch has a sophisticated mechanism that stands out for its elegance, resulting in a jewellery piece that blends finesse and power. The [Un]limited timepiece features the Clash de Cartier codes, which are showcased in the form of beads, picot studs, and clou carrés. 
Its geometrical design stays true to its moniker's style, with faceted edges and bevelled dials to full and empty spaces as well as round and square parts. The aesthetic highlights subtle and softness through its bracelet's hinges to the beads rolling over one another.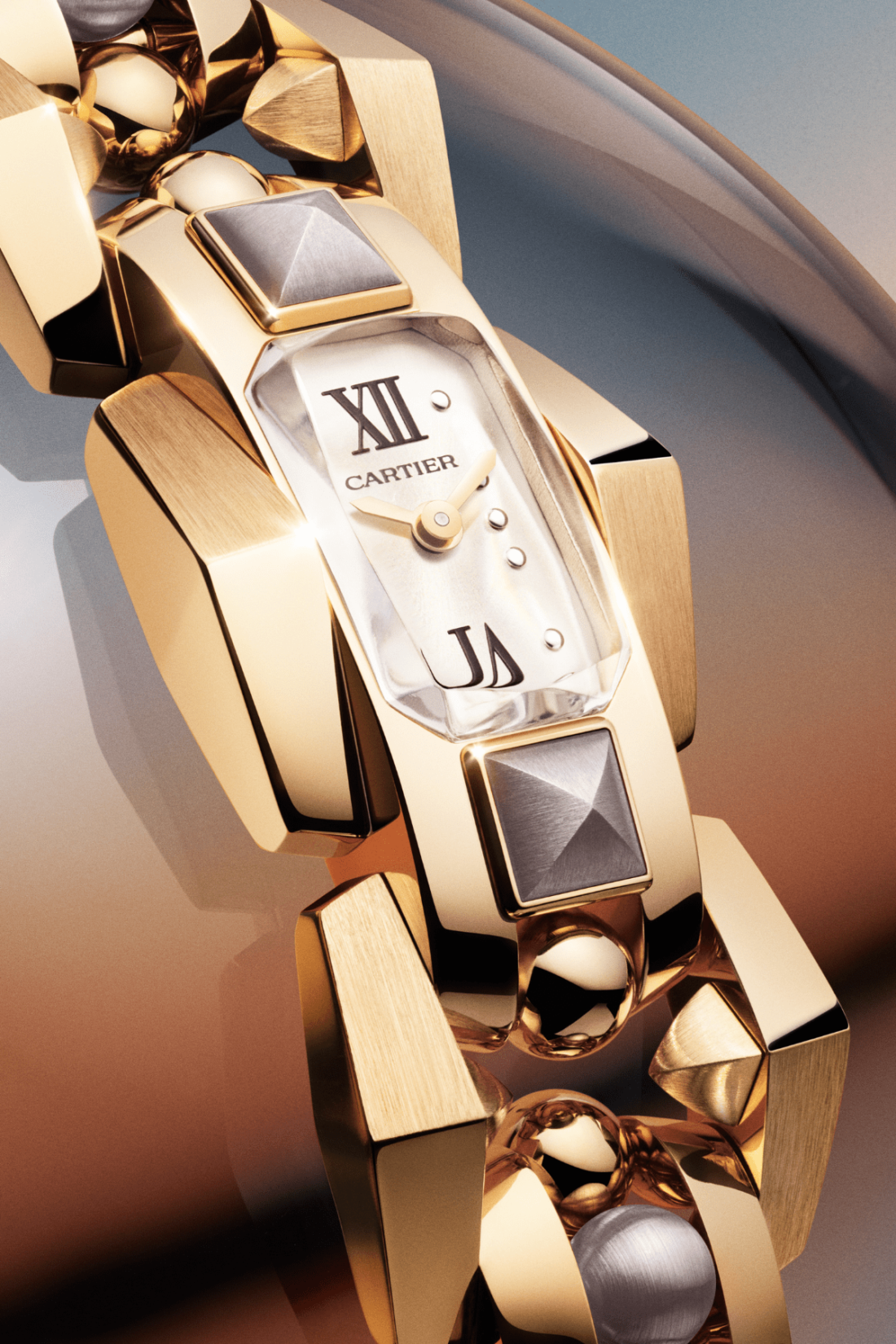 The timepiece also features unique links and the watch case, made with sixteen-faceted cut glass, drawing attention to distinct lines throughout the watch.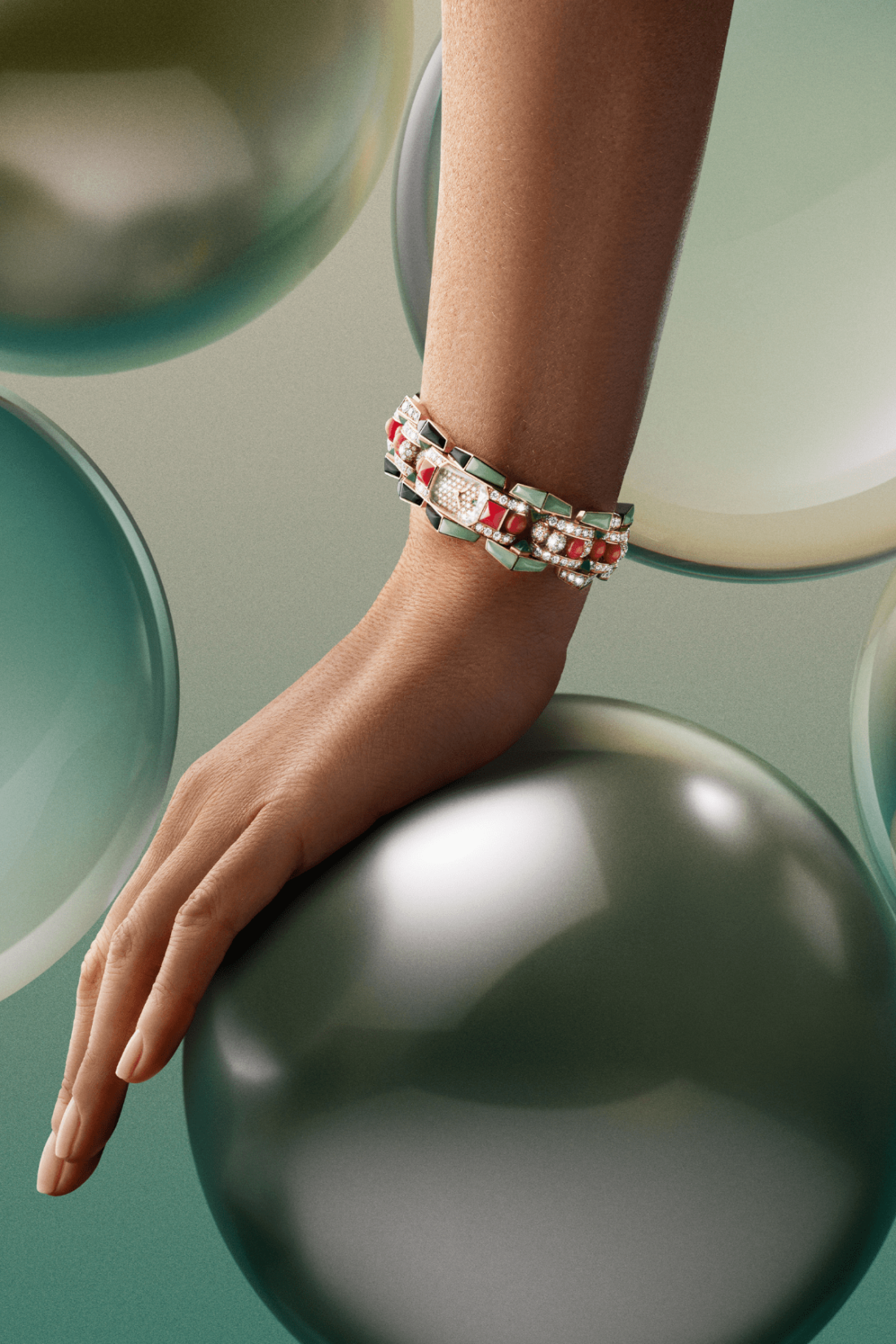 The Clash [Un]limited combines chromatic contrasts to emphasise geometric elements, which demonstrates a natural connection between the past and present.
Cartier brilliantly switches between brushed and satin-finish gold, then blends yellow or rose gold with purple gold. The latter's a brand new gold with sparkling purple undertones that was made exclusively for Cartier.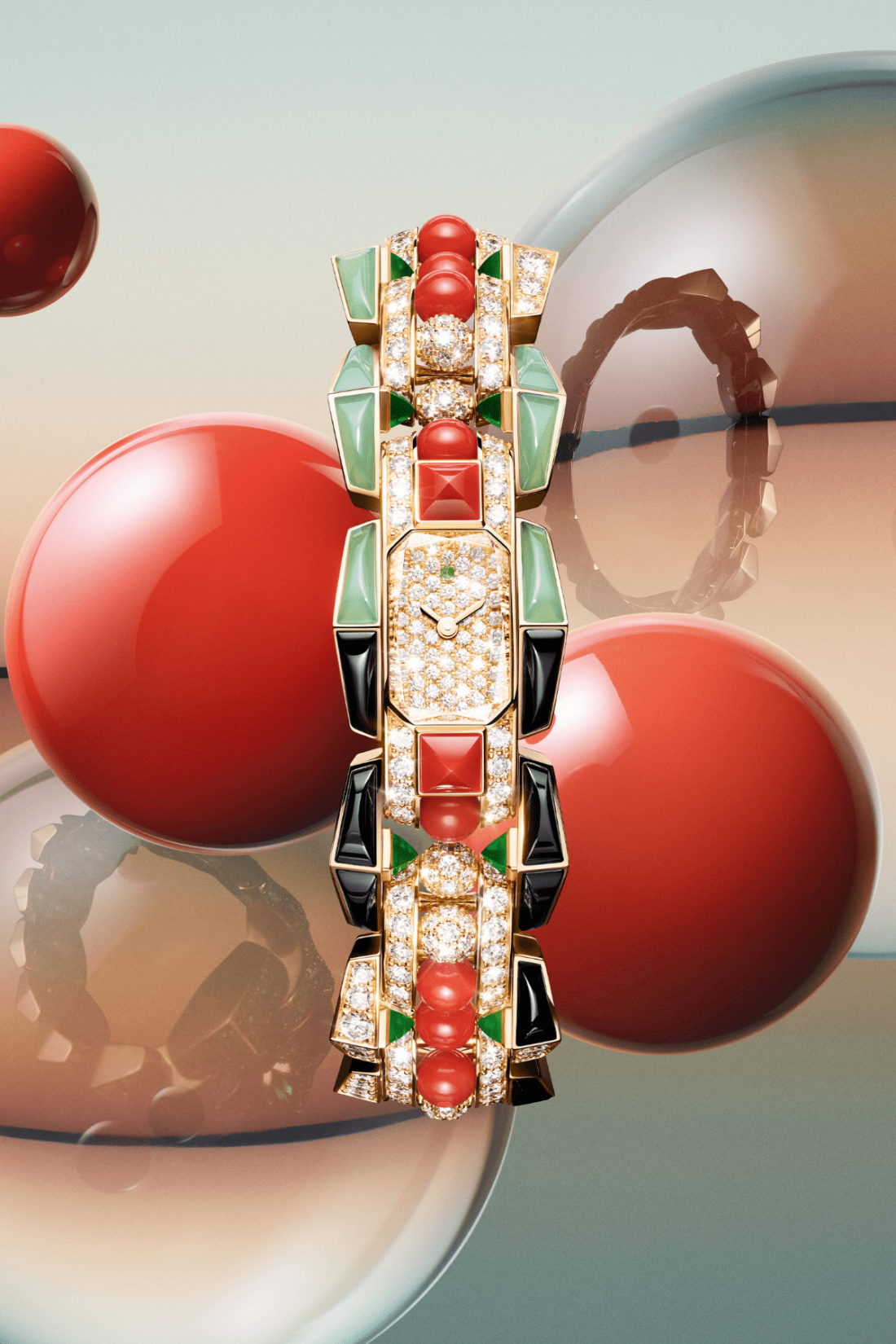 The timepiece is offered in variants of the same limited-edition theme in diamond-paved yellow gold, rose gold, and white gold. There are also unique combinations of black and white with stones like onyx, black spinels, obsidian, and diamonds, or in different hues like coral, black spinels, chrysoprase and tsavorites.
Photos by Cartier.