Cafés Richard brand ambassador Luc Jiquet shares five unique experiences at the Parisian cafe that make it a must-visit the next time you head to the highlands.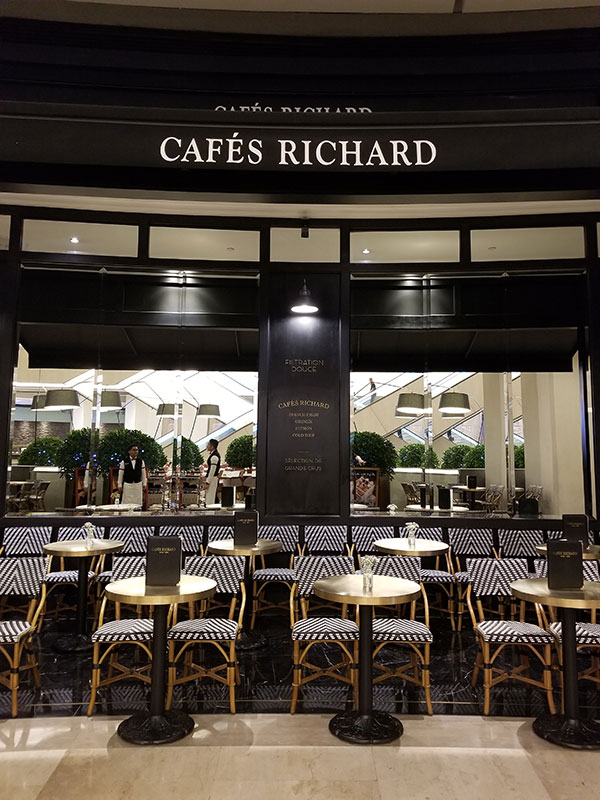 When you're looking for a breezier setting to escape the urban heat in Malaysia, Genting Highlands is one of the usual spots that come to mind. With all the new developments around Resorts World Genting, it has also become food, shopping and entertainment hub for locals and tourists alike.
Among the plethora of F&B options offered springs Cafés Richard, which stands out for its elegant interiors and the strong scent of coffee you'll pick up as you walk by. While that is enough invitation for a visit, there's much more to the dining experience here than the initial impression.
Cafés Richard-certified brand ambassador Luc Jiquet shares five unique experiences at the Parisian cafe that make it a must-visit the next time you head to the highlands.
Discover the legacy of the Richard family-owned business
First and foremost, Luc proudly touches on the distinguishing heritage of the establishment. "We have a long DNA that's very French and very Parisian," he says, "When guests come here, they can discover the family-owned concept of the brand originated in Paris since the 1890s."
Founded by Henri Richard in 1892, Cafés Richard is now run by his granddaughter, Anne Richard Bellenger, who heads the company alongside her brother Arnaud. Today, the brand is synonymous with coffee across France. The opening of its "Coffee Brasserie" in Resorts World Genting early last year marked its first ever foray outside of France – a privileged treat for Malaysians!
Experience the Parisian café culture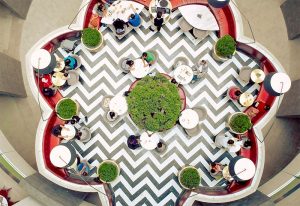 Its time-honoured identity is most noticeably represented by the café's unusual seating arrangements. "We have a terrace that is similar to Parisian restaurants. All the chairs are facing outwards and the tables are placed quite close to each other, just like the cafes by the streets in Paris," he offers.
Whilst the brasserie area is ideal for solo guests and couples, the flower-shaped atrium is recommended for families and larger groups. There is also a newly extended terrace which overlooks the soon to be open Twentieth Century Fox World Theme Park for those who prefer a more intimate and romantic dining experience.
Taste different French flavours throughout the day
"The menu that we have is based on five different moments of the day, so when you come in at different times, you can try new dishes and drinks that you haven't experienced before," he tells of the café's extensive range of offerings.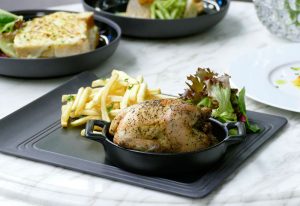 The Moments of the Day menu consists of Petit Déjeuner (breakfast served from 10am to noon); Menu Du Jour (lunch served from noon to 5.30pm); High Tea (served from 2.30pm to 5.30pm); Menu Snack (served from 5.30pm to 9pm); and Menu de Soir (dinner served from 5.30pm to 9pm).
"Our food is great for pairing with our drinks and of course, it's all French flavours," he adds. Crowd-favourites include their freshly-baked breads and pastries, as well as the signature French Genting coffee cocktail made with Grand Marnier, coffee and locally-harvested Bentong ginger.
Sip on innovative coffee and tea cocktails and more
Speaking of the signature coffee cocktail, Cafés Richard prides itself in innovate blends and cocktails made using traditional methods. To name a few others, there's the Latté Saint-Germain (crème brulee coffee), Latté Jardin Fleuri (latté with rose, hibiscus and elderflower, Spicy Monkey Coffee and Coffee Espresso Margarita.
Not to be missed are the single origin coffee brews like Sumatra "Orang Utan" Coffee and Jamaica Blue Mountain, as well as the tea blends such as Jardins de Darjeeling and Spicy Rooibos.
Exclusive insights into the Parisian lifestyle
For a complete Parisian experience, don't be shy to speak to any of the waiters or even Luc himself. Besides, as Luc tells us, all of them have been trained to understand the products from front to back and share their knowledge with our guests.
"I've been a coffee drinker since I was young," he elaborates on his personal experience. "In France, I spent 8 hours every day for a month learning about coffee science, latte art, coffee roasting, market trends, barista competitions, cupping, sensory analysis and of course the DNA and history of Cafés Richard."
"One of my main missions here as a brand ambassador is to share my knowledge with the team here and the guests as well, so I like to spend most of my time with the guests at their table discussing about coffee, where does it come from, how do we do the roasting and everything to know about coffee."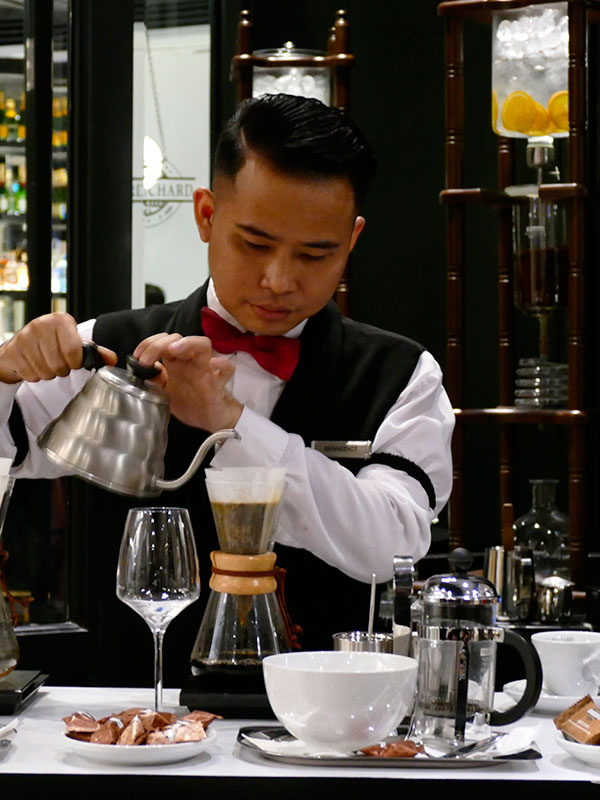 To sum up what to expect at Cafes Richard, he says, "Welcome to Paris and French medium-roast coffee. Welcome to a new generation of making trendy coffee with traditional methods. Welcome to Cafes Richard."
For more information or to view promotions, visit Resorts World Genting's website here.
Location: Level 1, SkyAvenue, Resorts World Genting, 69000 Genting Highlands, Pahang
Opening hours: 10am to 10pm (Monday to Thursday), 10am to 12am (Friday), 8am to 12am (Saturday) and 8am -10pm (Sunday)