Of all the show-stopping looks Zendaya served at the 78th Venice Film Festival, the moment she landed on the red carpet at the Dune premiere was without question a standout moment we won't soon forget, thanks to that breathtaking Bvlgari Magnifica Hypnotic Emerald necklace.
Announced last year as a global brand ambassador for the jewelry house, the Euphoria actress gave the world a dazzling preview of this serpentine shaped necklace along with the High Jewelry Emerald ring and Diamond stud earrings, which paired with her nude leather Balmain gown.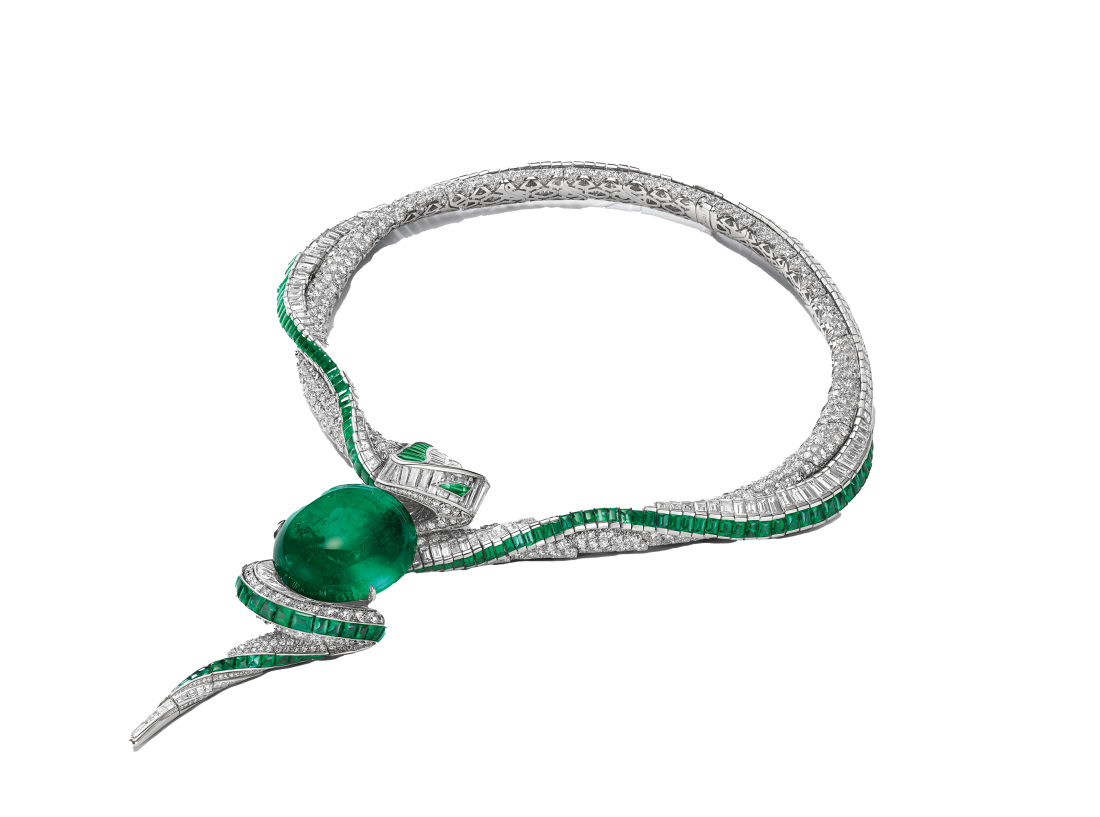 The entrancing necklace features a striking 93.83 carat, cabochon-cut Colombian emerald as its focal point, held in place by the jaw of a coiled snake encrusted with pavé-set diamonds, diamond baguettes and emerald cabochons.
Designed to sit around the neck gracefully and comfortably, this intricate creation took a total of 1,800 hours of delicate artisanal craftsmanship to complete. As one of the most iconic motifs of Bvlgari's design, the snake is a symbol that represents eternal life and feminine seduction.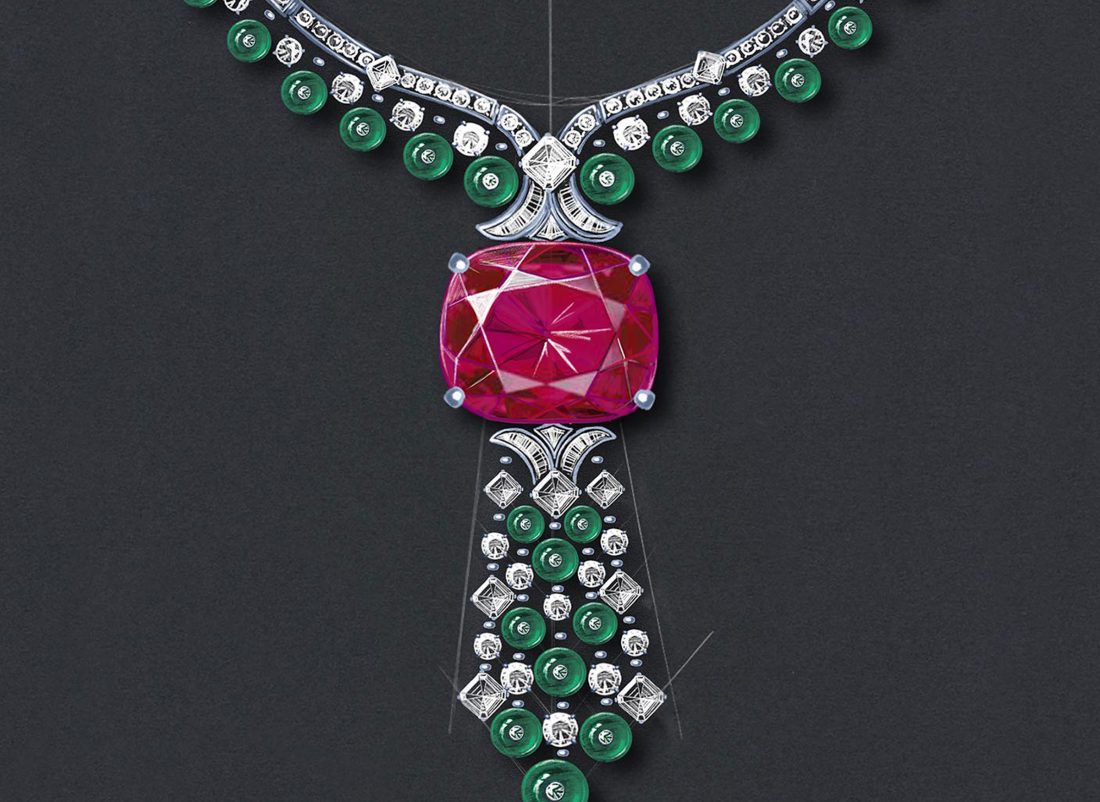 Earlier this year, the Roman Maison unveiled its MAGNIFICA 2021 High Jewelry and High-End Watches collection, a selection of 350 pieces that exudes timeless splendor and channels the majesty of Rome. At the heart of its collection is its tribute to the most precious gems discovered around the world, such as the 131.24 carat spinel found in Tagikistan and the oval cushion-cut tourmalines from Paraiba.
Working from the Bvlgari High Jewelry laboratory in Rome, skilled artisans take these rare gems and transform them by hand from innovative ideas and sketches into tangible works of wearable art without computer support. The result is a modern concept of unique and enduring high jewelry that exemplifies lightness and suppleness, advanced in its versatility.
For more information about Bvlgari 2021 High Jewelry Magnifica Collection, visit bulgari.com