In one of Milan's most iconic locations, the Galleria Vittorie Emmanuele II, five ethereal personifications of beauty walk in a slow reverie down gilded hallways framed by intricately carved high arches.
Dressed in ballgowns of gold, they are adorned with the latest from Roman jeweller Bvlgari's Magnifica high jewellery collection, officially streamed for the world's eyes to see for the first time on Bvlgari's website.
Here are the 5 most magnificent moments that paid due tribute to the new Magnifica collection, each celebrating the harmonious balance between unique designs, bold volumes and uncompromising wearability that make the Magnifica truly one-of-a-kind.

Music by Andrea Bocelli and Beatrice Venezi
A celebration of Italian magnificence, the show is introduced by all-time  most successful classical artist of all the time, legendary tenor Andrea Bocelli offering his own unique interpretation in the Italian language of Beethoven's "Ode to Joy / Inno alla Gioia". The performance is led by internationally acclaimed Italian orchestra conductor Beatrice Venezi.

Modelled by a diverse cast of supermodels
The Galleria Vittorio Emanuele II does not only serve as the spectacular stage for Bocelli and Venezi's performances, but also stands out as the exclusive catwalk for a movie-like runway show interpreted by an outstanding diverse casting of supermodels: Lily Aldridge, Vittoria Ceretti, He Cong, Blesnya Minher and Solange Smith.

Made for Italian theatre
Inspired by Milan's prominent role on the international theatre scene, the High Jewellery Show, filmed by Italian emerging director Tommaso Ottomano in collaboration with AMO/ Ellen van Loon and Giulio Margheri, is infused with a dramatic, solemn vibe, injected with Bvlgari's signature sense of boldness, but also with the brand's quintessential irony and unapologetic attitude.

Mini arcade of mystery
Lensed as spectators of an opera concert looking out the windows of the astonishing buildings inside the Galleria Vittorio Emanuele II, the models are then captured mysteriously interacting with an architectural model of the arcade, in a quirky play of surreal proportions. Through scale and time manipulation, the show creates a mutually reinforcing encounter between the splendour of fine jewellery and eternal architecture.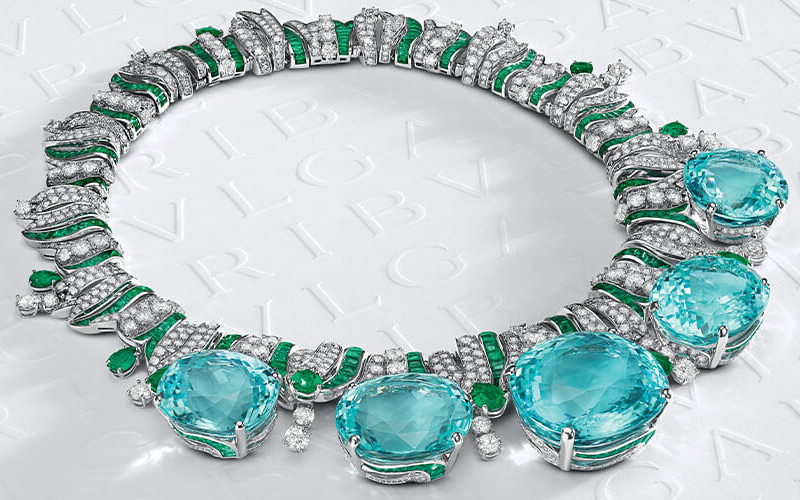 Queen of Africa Necklace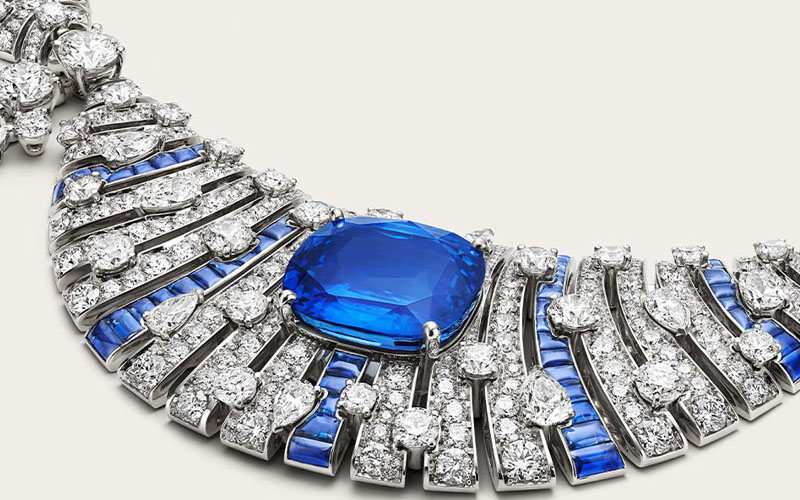 Sapphire Petal Necklace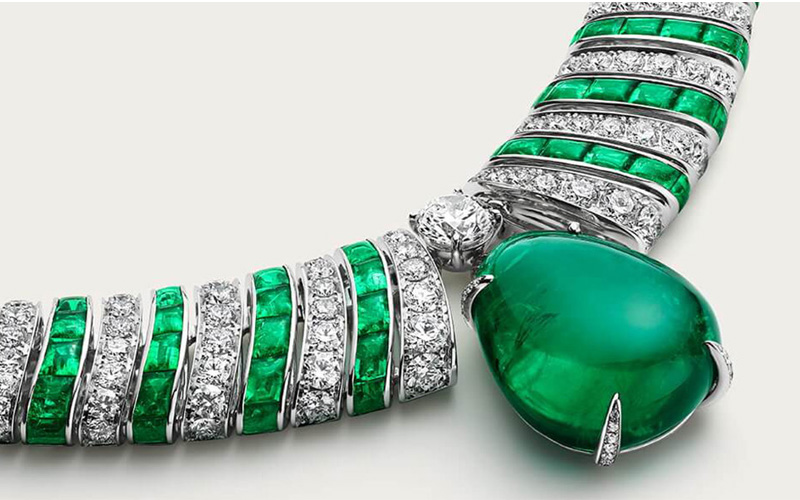 Emerald Ellipse Necklace
Prodigious Colour Necklace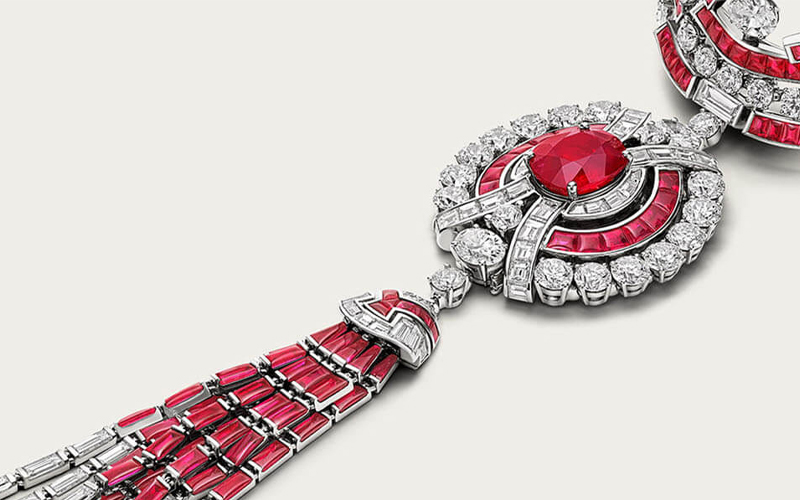 Ruby Metamorphosis Necklace
Baroque Spiral Necklace
(Swipe left for more)
Meet the Bvlgari Magnifica
An expression of beauty and craftsmanship, the new High Jewellery collection, Magnifica, showcases the Roman jeweller's strenuous commitment to magnificence, the driving force and ultimate goal of all its activities. Headlining the collection is the Queen of Africa Necklace, in which liquid colours and disruptive volumes collide in a jewel destined to become a legend. Inspired by a Bvlgari necklace with an intricate gold and diamond construction dating back to 1969 that evokes sea waves, the Mediterranean Queen masterpiece is an expression of five marvellous oval cushion-cut Paraiba tourmalines, weighing about 500 carats in total, connected by sinuous, curved elements set with emeralds and diamonds. The Sapphire Petal Necklace encapsulates all the values Bvlgari stands for combining material and immaterial wealth, ancient goldsmith traditions and a vision of the future. The Emerald Ellipse Necklace transforms stunning gems into a magnificent masterpiece by entrancing spirals spanning from a central 64.03-carat emerald.
With the Magnifica High Jewellery collection, dreams are transformed into tangible works of art.
Discover more at the official Bvlgari website here.
(Photos and video: Bvlgari)