Last year, Bvlgari embarked upon its Colour Journeys, a series of capsule collections that reveal the rich and vibrant stories held in the Maison's prized gemstones. For its first chapter, the Roman Jeweller and Master of Colour brought us to Brazil and Mozambique to learn about the extraordinary qualities of the Paraiba Tourmaline.
Now the story continues with its newest chapter, which whisks us off to the heart of Tajikistan for a spectacular high jewellery collection that celebrates the effervescent splendour of the spinel.
Despite appearing in a wide array of vivid colours, from deep crimson and purple to pastel blue and grey, spinel often gets mistaken for ruby. Due to its bright, lively hue, the difference between the two gemstones can sometimes only be detected by a trained gemmologist.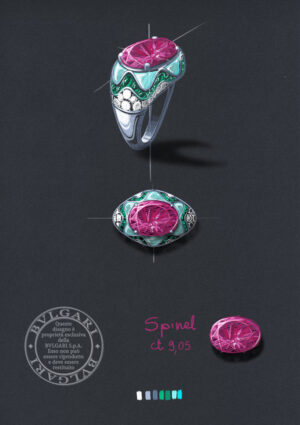 Spinel's global fame can be first attributed to the 13th-century world explorer Marco Polo, who brought the precious stones from his travels through Asia back to Europe, describing them in his diary as 'balas rubies' with a stunning shade of red, pink and purple. The name finds its origins in Badakhshan, a region in modern day Tajikistan known for its rubies and spinel mines.
It was centuries before the dazzling gemstone started being referred to by its real name, and only in recent times would it receive the recognition it was rightfully due. Not only is it one of the hardest, most durable gemstones in nature, the spinel's bright, saturated tones require no heat or irradiation to bring out its fiery colours.
The spinel has long been favoured by Bvlgari, particularly in variations of pinks, lilacs and reds. One of its most outstanding pieces, the Imperial Spinel Necklace, centrally featured the fourth largest spinel in the world which weighed an astounding 131.21 carats.
The Spinel Colour Journeys Collection
Comprising of 20 one-of-a-kind creations, this capsule collection utilises carefully selected spinels with the highest transparency, the most appealing cut, and the perfect nuance, combined with Roman flair and sensuality.
Two necklaces with matching earrings and rings unite spinel with Paraiba tourmaline, contrasting purples and pinks with aqua-green, while interspersed by sparkling diamonds. Each single gem is delicately mounted by Bulgari's master artisans, in careful consideration of the right setting and inclination to thoroughly magnify its qualities.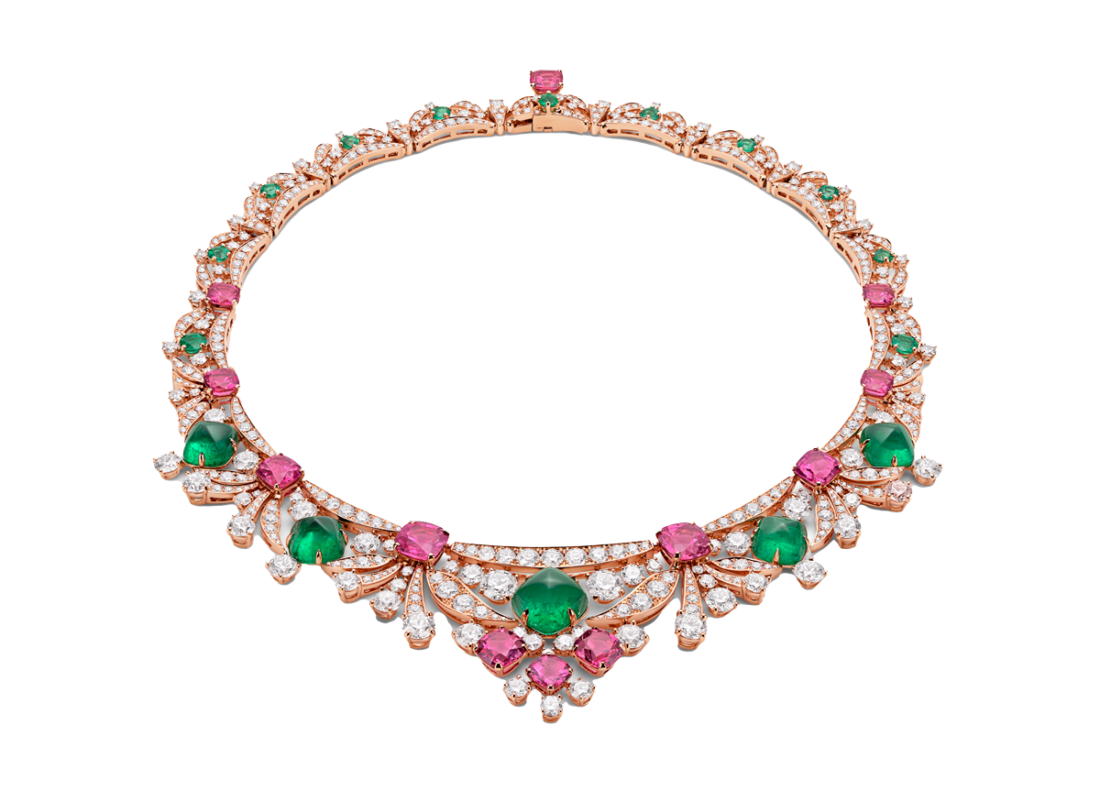 The elegant combination of pink-hued spinels and regal green emeralds runs through the entire collection, appearing in different interpretations that incorporate enchanting plays of light, ideal proportions and volumes, and an artful balance of smooth and faceted cuts.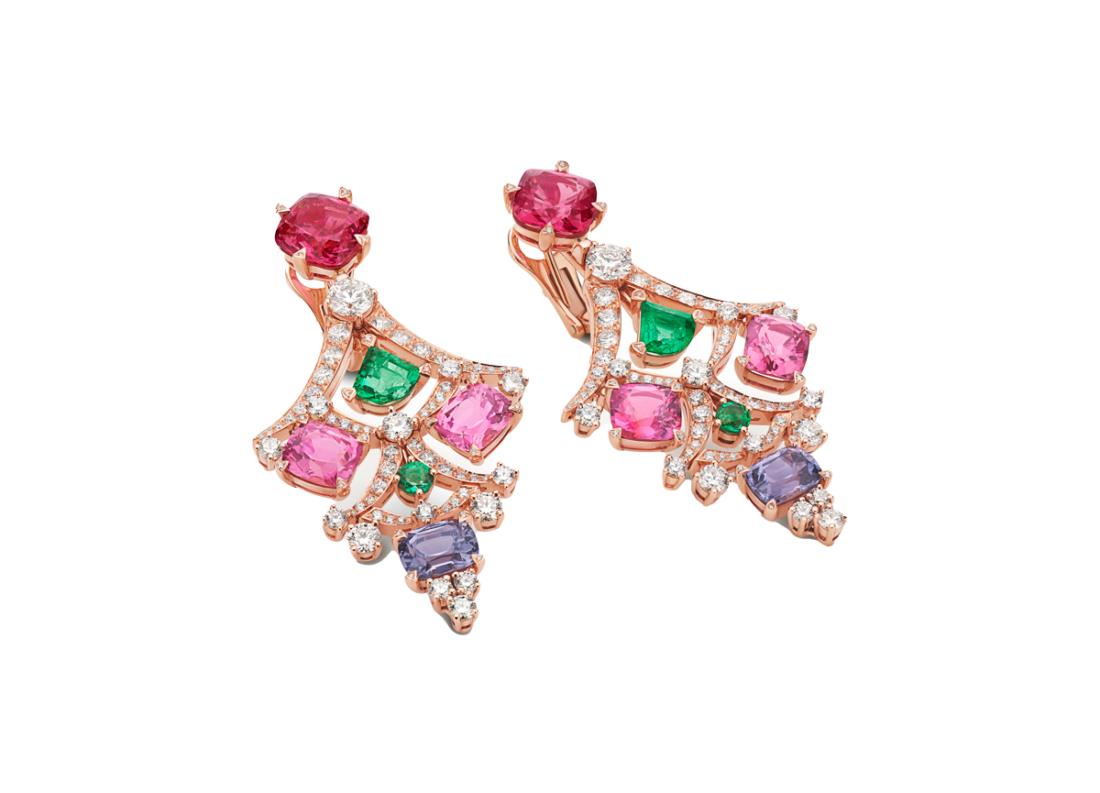 A set of four eye-catching cocktail rings feature in the collection, all topped by oval buff-top spinels ranging from 15.00 to 20.00 carats. Each ring represents Bvlgari's unmatched creative and artisanal qualities, exemplified in the precise cuts and striking colour juxtapositions that include amethysts, aquamarines, pink tourmaline, black onyx and mother-of-pearl.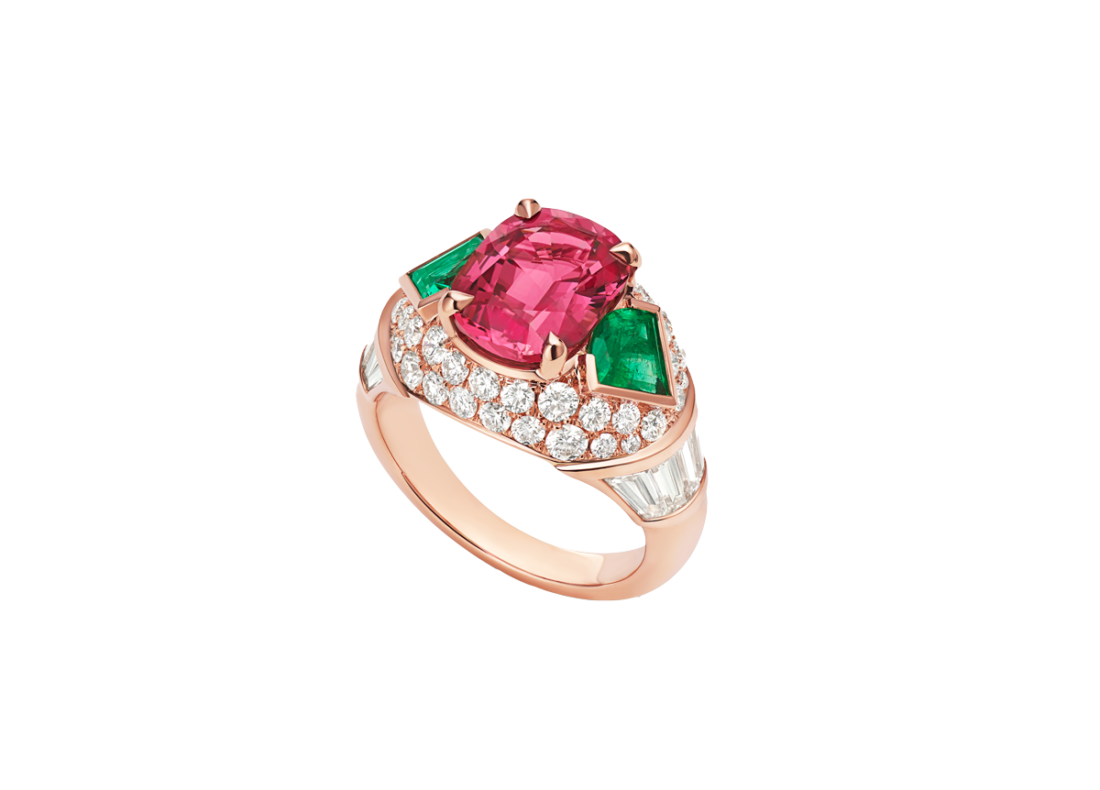 More pieces highlighting the magnificent spinel will be revealed at Bvlgari's Brand Event in June, along with a Serpenti bag and two timepieces, all of which feature exquisite interpretations of the precious gem.
Source: Bvlgari