The button-down shirt went from being a way to avoid censorship in films, to a stylish symbol for feminism and androgyny.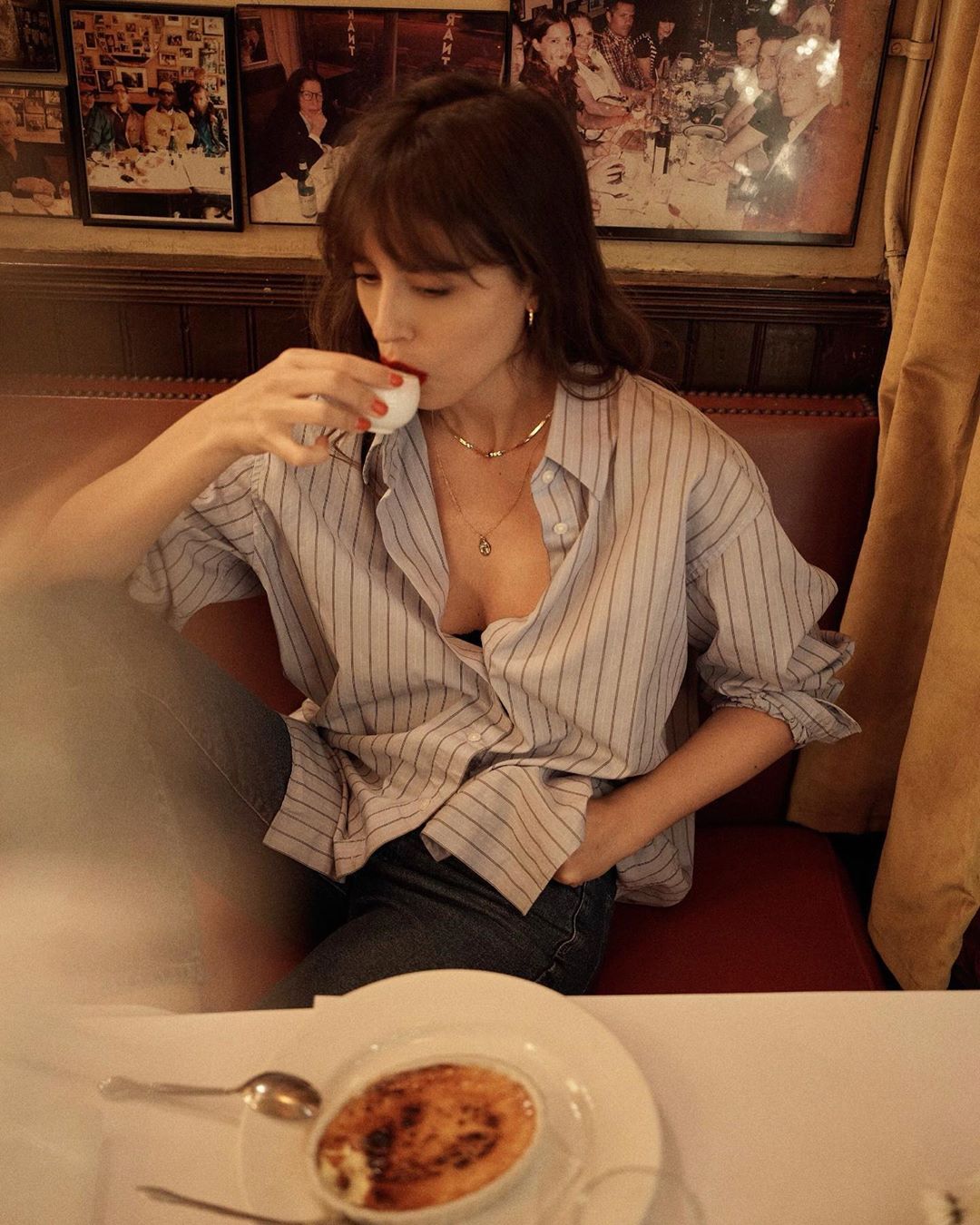 When a woman throws on a button-down shirt – especially an oversized one – she evokes a charm that's sexy, mysterious, edgy and boyish all at once. She bridges the space between femininity and masculinity, and is offered endless opportunities for personalisation.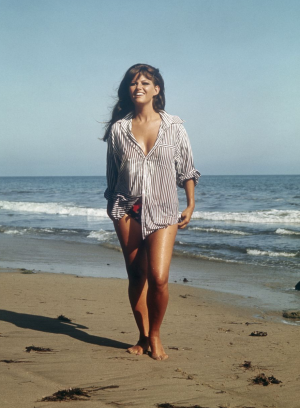 The button-down has also earned its reputation as being the "post-sex" shirt, also known as the "sexy shirt switch" trope, named after the common cinematic trick that dates back to the 1950s to imply that sex had just taken place, and the woman has decided to shuffle into the man's shirt. Not only was this trope a way for directors to avoid censorship while still maintaining the sex appeal, it reflected the shift of post-war attitudes, igniting a sexual revolution that coincided with second-wave feminism and the women's liberation movement. A woman wearing a man's button-down shirt became the symbol of a liberated sexuality, gender equality, and independence – especially during a time when a man's clothing was taken seriously in society.
To this day, seeing a woman borrowing a man's shirt is not just a sign of intimacy, it also indulges the stereotypical alpha male trope and his ideal fantasies of what female sexuality is supposed to be. The women should be skinny, petite and delicate enough to look appear submissive in the button-down, but still be able to carry the look.
Eventually fashion brands began to jump on the trend, such as Van Heusen in the '80s when it launched a campaign selling dress shirts accompanied with the tag line: "For a man to wear. And a woman to borrow". The overtly sexual commercial features a series of women going about their day whilst wearing men's shirts – highlighted with the male gaze – with submissive quotes such as "If you think I look good in this Van Heusen, you should see Jeffrey – after all it's his shirt," or "Peter said I could have anything I wanted, so I took his Van Heusen shirt right off his back."
The post-sex button-down shirt look still continues to be prevalent in films no matter the era. From Audrey Hepburn in Breakfast at Tiffany's and Uma Thurman in Pulp Fiction to Julia Roberts in Pretty Woman and Gwyneth Paltrow in Iron Man.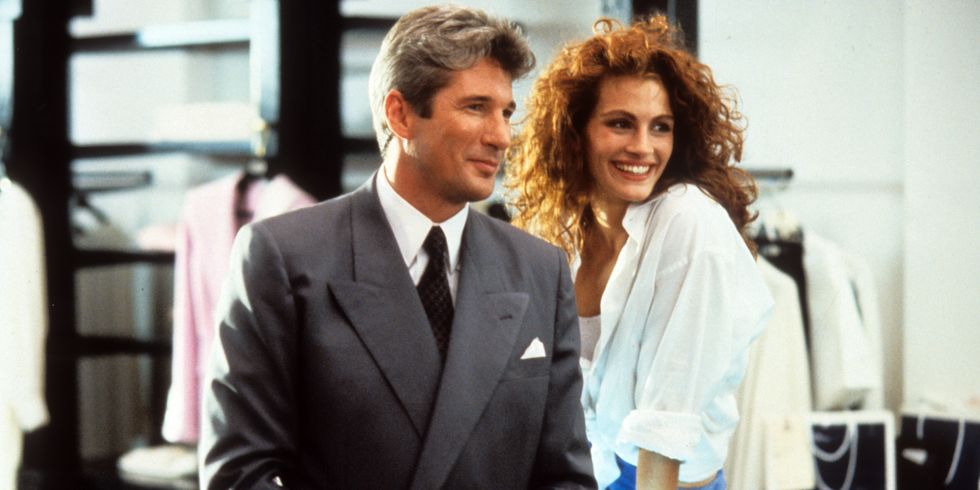 Thankfully, today we're more likely to embrace wearing the button-down simply as a humble, timeless, and versatile wardrobe staple that suits a variety of moods and occasions. It's especially favoured by those who appreciate sporting a minimalist, androgynous, or Parisian-chic style. We ride on the fourth-wave feminism, where body positivity is celebrated while outdated, stereotypical tropes are called out. Its sex appeal still remains, but power over it has been taken back by the woman. 
The button-down shirt's unisex quality is now loved by fashion brands who wish to eschew traditional masculine and feminine proportions in clothing, such as Rich Mnisi, Wilde Vertigga, Alexander Wang, Acne Studios, and Jil Sander. We managed to transform the man's dress shirt from an old-fashioned sex symbol to a fun fashion icon that we are free to stylise however we wish – whether it's to appear sexy or conservative. 
Featured image: Photo by Snap/REX/Shutterstock (390917p)