As one of the first of its kind in Malaysia, local Chivas Venture winner Picha Project is embarking on its third year of refugee-based food delivery.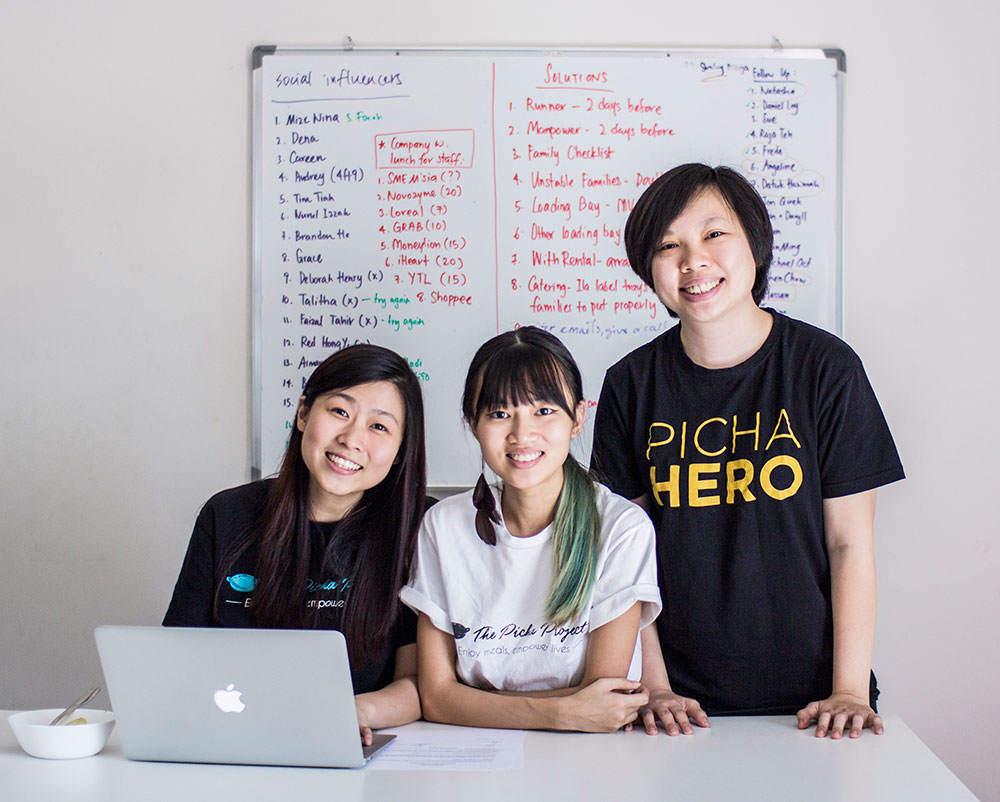 Behind every social enterprise lies an innately human connection that appeal to consumers in a way dollars and cents never can. Ask co-founder Lim Suet Kim what edge she has running The Picha Project, and she'll pragmatically tell you: it's the story.
Picha Project restores dignity to impoverished refugee families by catering their cooking to individuals and organisations. Under the wings of MaGIC, this homegrown enterprise earned connections and skills on top of a RM30,000 grant back in 2016.
Their business model's potential was proven almost immediately as Picha Project not only broke even, but became profitable in less than six months.
We caught up with the winning team of Chivas Venture Malaysia ahead of the final round in Amsterdam, where they stand to win part of $1 million for their start-up business. To become a scalable business, this investment will be channeled to adding new families to the roster, developing an adaptable back-end system, and developing new non-perishable gift items. Upskilling workshops, forum discussions, and social events will also be brought into the mix.
Passion project gets personal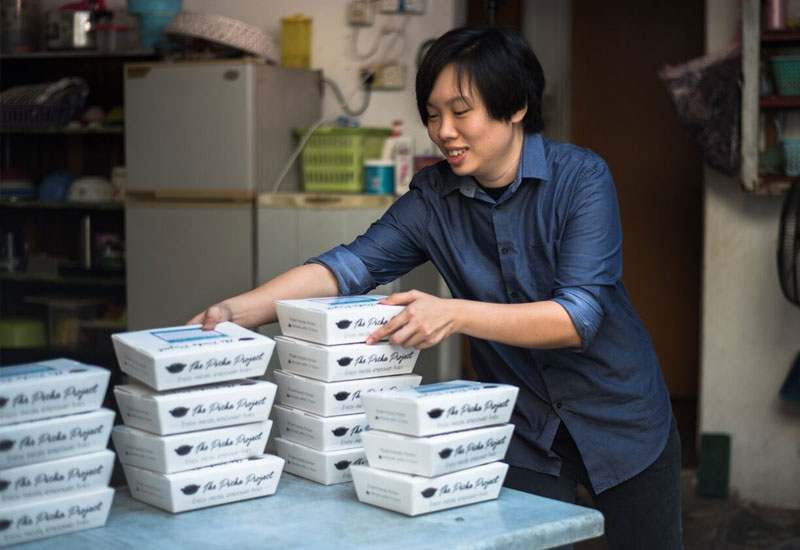 Coming from different backgrounds – Kim with her music, Suzanne's psychology studies, and Swee Lin in hospitality – these three young women, all in their 20s, united over a common cause during university days. Kim is the spokesperson and strategiser, Suzanne handles sales and marketing, while Swee Lin works on finance and product development.
"We only got close after this started," Suzanne recalls with a laugh. "We agreed on transparency from the very start – though there are different opinions, our intentions always come from the same place, that is concern for the families."
Social enterprises being a dime in a dozen here, Kim clarifies that this is not a charity organisation: no volunteers are needed, though they are looking to hire energetic individuals for peak season operations. They don't accept donations, only trade goods and services. This business model empowers refugees by allowing them to make an earnest living instead of depending on welfare.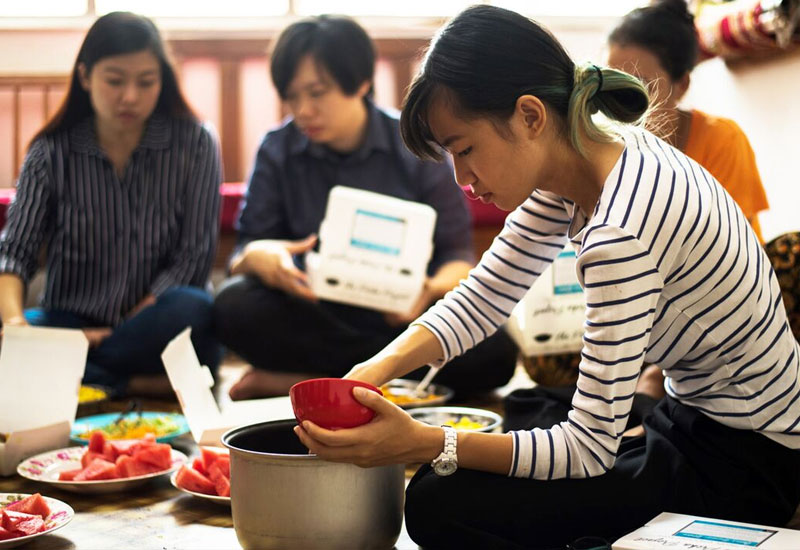 "Over the past two years, we have served 60,000 meals and reached RM 1 million revenue in December 2017. We anticipate to do 100,000 to 150,000 deliveries for RM 2 million by the end of 2018," Kim says.
The admirable work of Kim, Suzanne, and Swee Lin through Picha Project was recently recognised in the Forbes 30 under 30 list. Naming Ehon Chan (MaGIC) and Raja Teh Maimunah (AmInvestment Bank Berhad) as some of their mentors, the team is constantly learning on the go – it's the only way they know to thrive.
"A lot of times it's very experimental; we hit a lot of walls initially. While it's good to consider the perspectives and comments of others, at the end of the day it's up to us how we apply them," says Kim.
Today, the lean, core team operates out of a modest, functional space where they brainstorm, plan and manage orders to keep the cogs running smoothly. While this may be where the magic comes together, its starting point is surely the kitchen of each of their 12 refugee families.
Fuel to start anew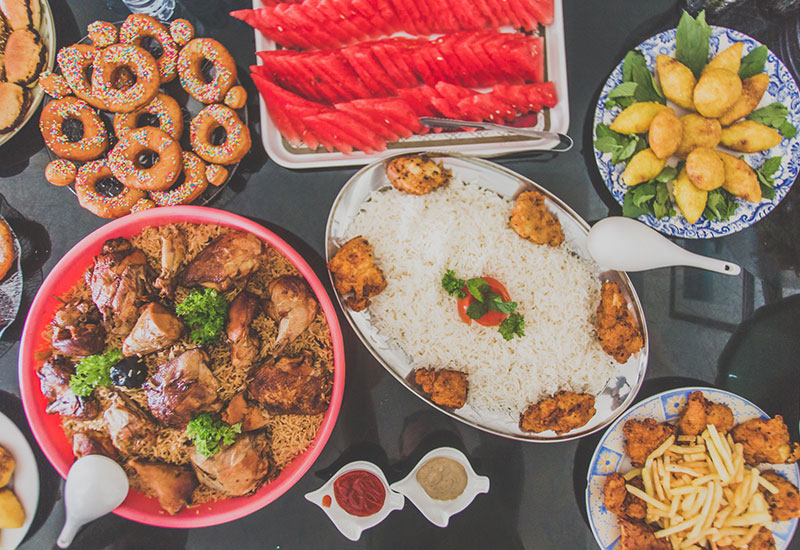 The essence of Picha Project is best captured in its tagline: As they are putting food on your table, you are putting food on theirs.
Starting from just one family in 2016, Picha Project has since connected with families from Afghanistan, Syria, Palestine, Iraq, and Myanmar. They equip these families to meet health and safety standards, then match them to four to five orders a week. Meals are cooked right in refugee kitchens to earn that badge of authenticity.
Refugees are all too accustomed to having their identity and culture shunned, but with Picha, these are celebrated. While the typical Malaysian palate would favour Afghani bolani or Rohingya nasi kerabu, adventurous eaters could embrace the heavier Palestinian or Syrian flavours.
Kim confirms they don't intend to compete in the one-on-one food delivery business, instead focusing on packages, parties, and corporate gatherings for groups of at least 10.
As they are putting food on your table, you are putting food on theirs.
Open house opportunities are lauded as Picha Project's most culturally-effective tool. This is where groups are hosted in the homes of the cooking families themselves, encouraging consumers to understand the plight of marginalised communities by first getting to know them as people.
It's clear to see the Picha girls have bonded deeply with the families they work with. At the Chivas Venture, their refugee friends cheered and clapped the loudest. Losing a dear Syrian cook last year drove them to set up the Zaza movement to feed the hungry during Ramadan. By breathing new hope into lives of strangers in need, the team gains refreshed fervour for its brand of business, which infects everyone they come into contact with.
"We love seeing the kids go back to school, learn how to communicate and count. Parents are able to put food on the table, pay rent, hospital bills, and care for the family," Kim shares.
On a global scale, the refugee crisis sees 65 million people flee dangerously unstable home countries. 150,000 of them have found their way to Malaysia, many with children whose lives they fear for. Unable to obtain jobs, they maintain a state of dire uncertainty and poverty.
"We want to become the face of a sustainable solution for this urgent social crisis," Kim says, "because where else are they going to go?"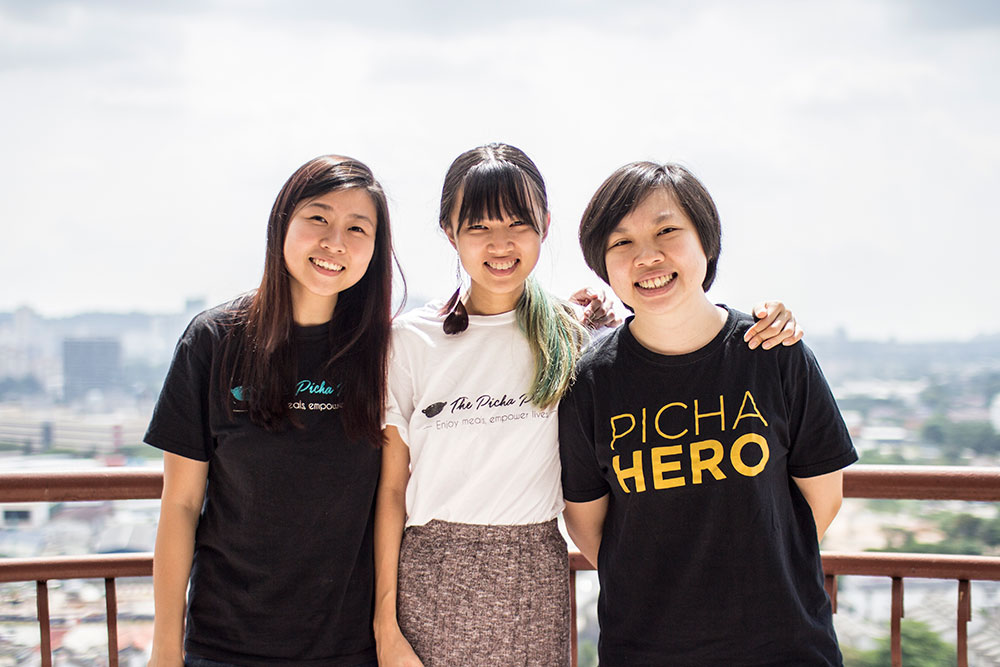 Update on June 1: The Picha Project is the first Malaysian team to make it to Final Five of Chivas Venture. They have accumulated a total of US$53,182 to grow their social enterprise from Chivas Venture 2018. This consists of a $50,000 prize and $3,182 from the voting round.
Photography: Gan Yew Chin