Burberry debuted its Autumn/Winter 2022 collection with the theme of displaying the vigour of a community uniting in their uniqueness, as showcased in its pieces. The vivid illustration of an eccentric representation under LA's striking sun sets as the pinnacle of a distinct rendition, giving rise to dualism.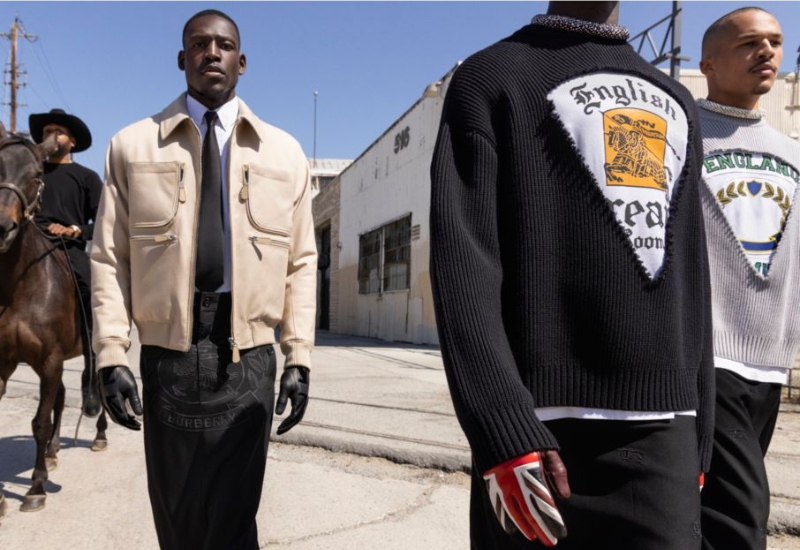 The campaign is a high-spirited creation of various identities, building on the house's dualistic codes. To depict a unique recombination of diverse Burberry codes and a novel proposition for the future, elevated studio shots are captured for the womenswear collection and unreserved outside shots for the menswear collection, emerging together, honouring the distinct Burberry codes and a fresh proposition for the future in the Autumn/Winter 2022 collection.
Further exploring his avant-garde approach to the house, Burberry's Chief Creative Officer, Ricardo Tisci, reconnects with photography duo Inez and Vinoodh, while Lotta Volkova adds definition and a new perspective to the attitudes expressed throughout the collections.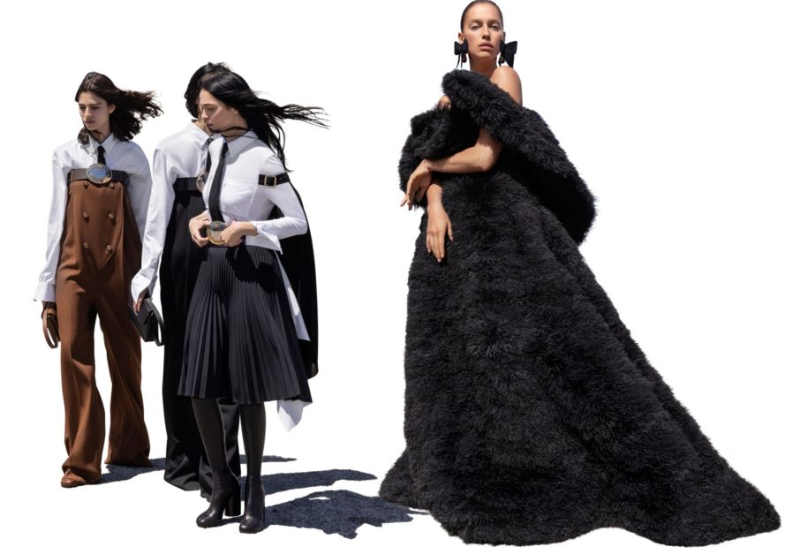 In a reconstruction of heritage, the iconic women's trench is recreated as a voluminous strapless gown with characteristic embellishments, while vehicle coats are revamped by adding chain-link elements. In the womenswear collection, waxed cotton coats and field jackets are displayed alongside floral lace corset tops with matching pleated skirts in sweet pink and red that are vintage-inspired. The Lola bag is also spotlighted in the campaign, which pays tribute to the legacy of the brand and its founder, Thomas Burberry.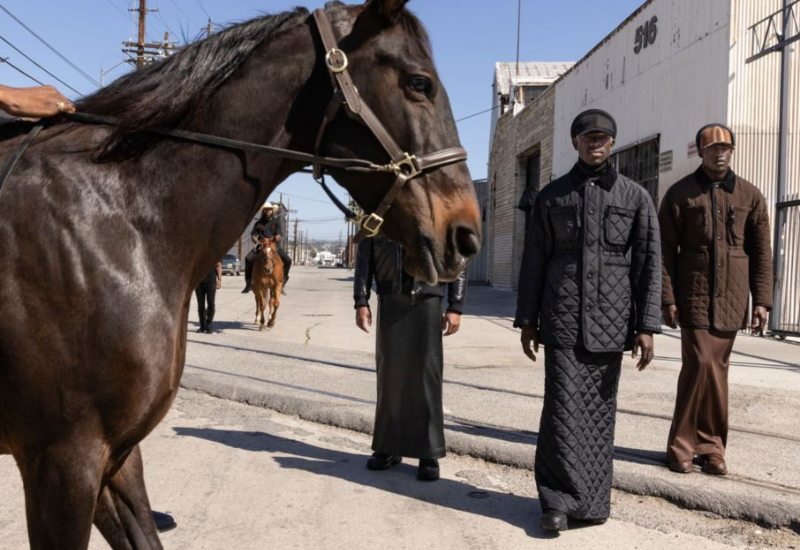 Meanwhile, the menswear is a reimagination of oversized leather straps and trims in a dark umber hooded duffel coat, while cotton poplin shirts and floor-gazing skirts in diamond-quilted materials are paired with fitted high-waisted pants.
The Compton Cowboys, a global phenomenon whose influence can be seen on some of the largest platforms in popular culture, are represented by models captured with shaded black horses. The Compton Cowboys have encouraged a new generation of young people to pursue their ambitions and serve their communities. This is just one of many instances of Burberry's dedication to helping communities.
For more details, visit Burberry.
Photos By Burberry.