If you're a fan of the pool table Bugatti designed, you'll want the new heated razor the hyper sportscar maker has designed in partnership with GilletteLabs.
The GilletteLabs x Bugatti Special Edition Heated Razor combines the forces of two world-class innovators – one of luxury grooming and the other at the cutting-edge of automotive engineering and deisgn – to make every shaving experience exceptional.
The heated razor is said to embody Bugatti's philosophy of quality, precision and power while delivering a hot towel, sensorial experience at home by fusing award-winning technology with sophisticated design.

A luxury at-home shaving experience
With the push of a button, the Special Edition Heated Razor activates and delivers instant soothing warmth for a noticeably more comfortable shave and sensorial experience. Introduced in 2018 and recognised at its debut as one of the smartest inventions of the year by Time Magazine, this completely updated version takes the first-of-its-kind razor into another dimension.
The new GilletteLabs x Bugatti Special Edition Heated Razor is finished in Bugatti Agile Bleu, once the legendary French racing color reinterpreted for the Chiron Pur Sport – the most agile Chiron ever crafted at Bugatti's Atelier in Molsheim, France.
The handle features the legendary Bugatti Macaron – the emblem that has symbolised the pioneering brand for over 110 years. Aesthetically designed, the premium-grade aluminum-zinc handle defines the razor's composition and appearance – inspired by the innovative lightweight materials of anodised aluminum and titanium molding the interior design of the Bugatti Chiron Pur Sport.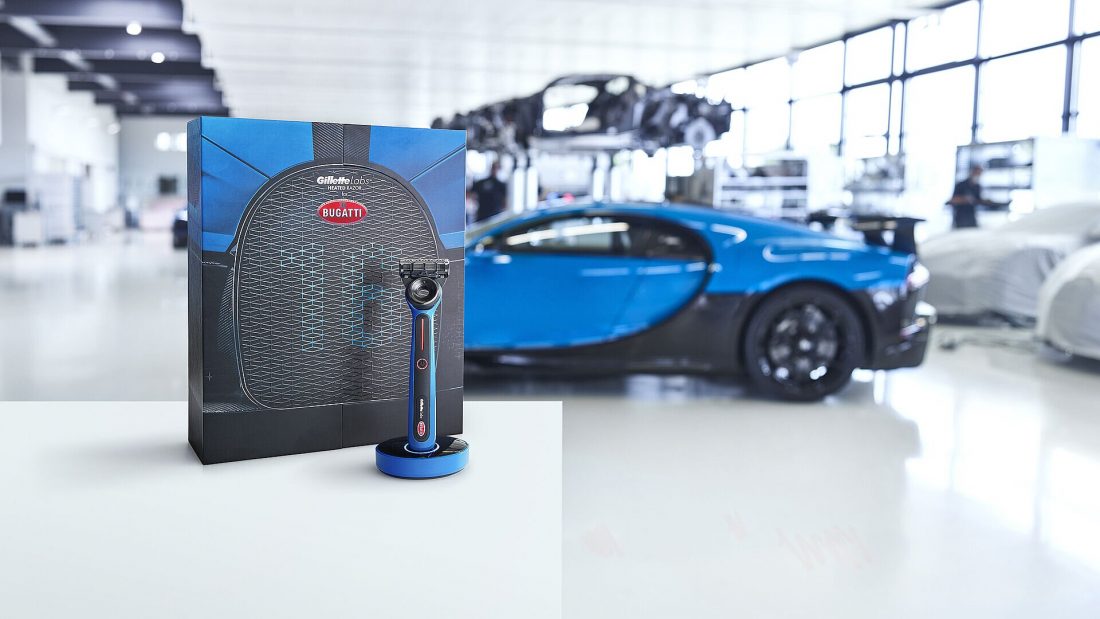 The GilletteLabs x Bugatti Special Edition Heated Razor set includes the Heated Razor, magnetic wireless charging dock, two blades refill, co-branded custom cleaning cloth, and Smart plug. The Special Edition Heated Razor will launch across select markets starting September 2021.
For more information, log on to the official Bugatti website here.
(Source: Bugatti)