With a ride like this in your garage, it's easy to feel like you can take on the world – or at least its winding tracks.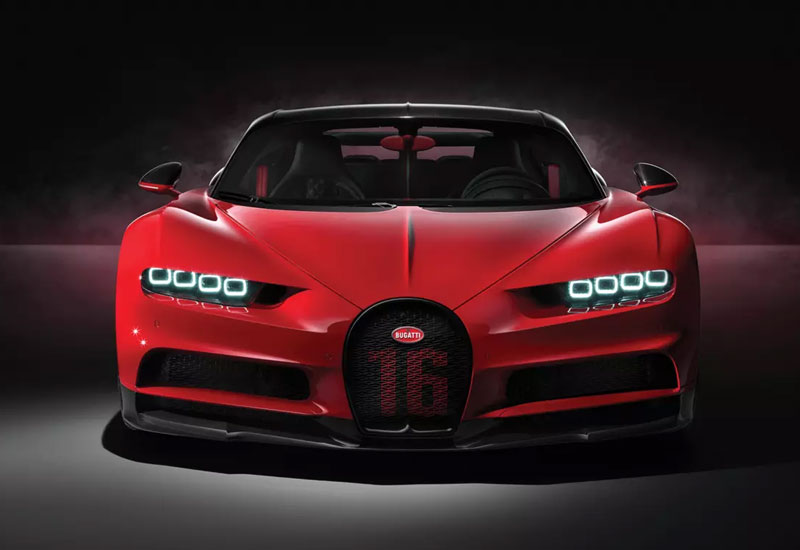 Sports-car fans filled the social sphere with 'ooh's and 'aah's last week as the Bugatti Chiron Sport made its landing in Malaysia.
President of Bugatti Automobiles S.A.S., Stephan Winkelmann, reported the latest Chiron's tremendous success worldwide since its March debut. He dedicated it to "super car enthusiasts in Malaysia who appreciate technological masterpieces of supreme quality and luxury."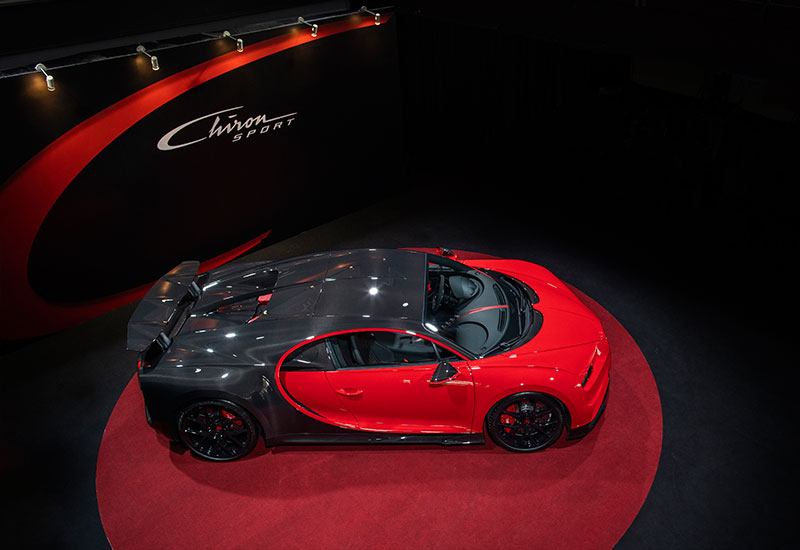 Along with its local appearance came the stunning base price: RM 12.5 million before taxes and options.
To dissect this price point, we take a look at its standout features that set the new Bugatti Chiron Sport apart from any old Bugatti.
Powerful dynamism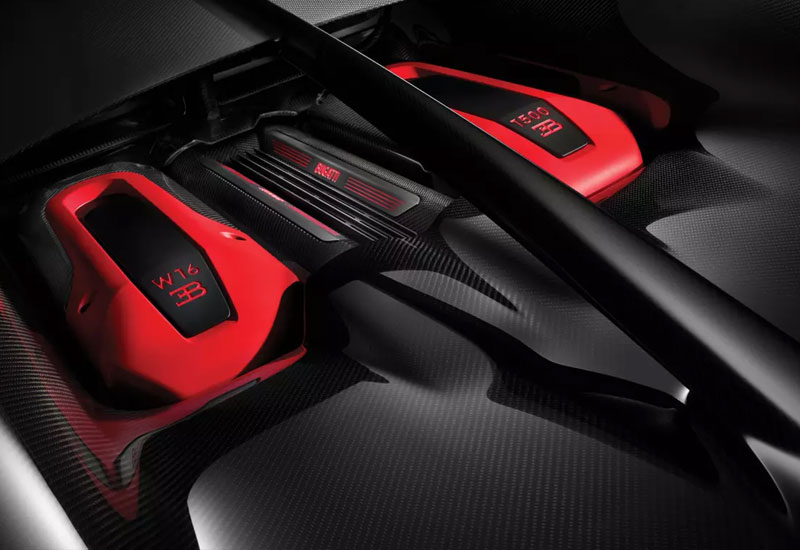 The Bugatti Chiron is 25% more powerful than its predecessor, the Bugatti Veyron Supersport. A look under the hood would clue you in to the same 16-cylinder beast of an 8.0-litre quad-turbo engine found in the Bugatti Chiron. The Sport model also churns out 1,500 PS and 1,600 Nm torque.
What's new, though, is 10% stiffer suspension and Dynamic Torque Vectoring distribution function (with optimised rear-axle differential). We hear its full handling potential shines while taking corners at over 200 km/h – with enjoyable agility too, thanks to improved lateral dynamics on winding roads.
It goes from 0 to 100 real quick
That's 2.5 seconds, to be exact. The Sport version completes Italy's Nardò five sweet seconds faster than the base Chiron model.
It is also interesting to note that the Bugatti Chiron Sport's 420 km/h top speed is limited to road use – this machine is made for the fast life, and it's not even sure you can keep up.
Carbon fibre everything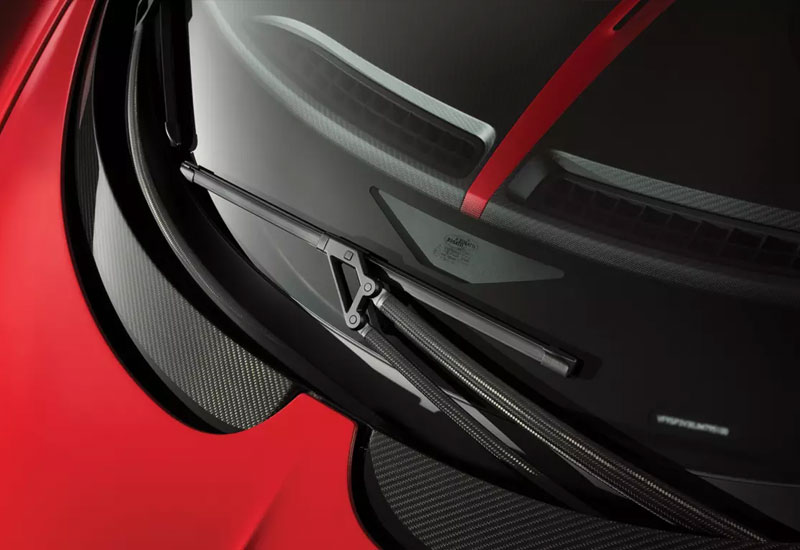 In an adorable feat symbolising innovation of a larger scale, Bugatti Chiron Sport is the first production vehicle with carbon fibre windscreen wipers. In fact, you'll find carbon fibre on the intercooler cover, stabiliser – the material is used with liberty on this sports model, lending an aesthetic that's near and dear to many a motorhead.
Bugatti's smart use of materials makes the new Bugatti Chiron Sport 18 kg lighter.
Related: Bugatti made out of porcelain
Design tweaks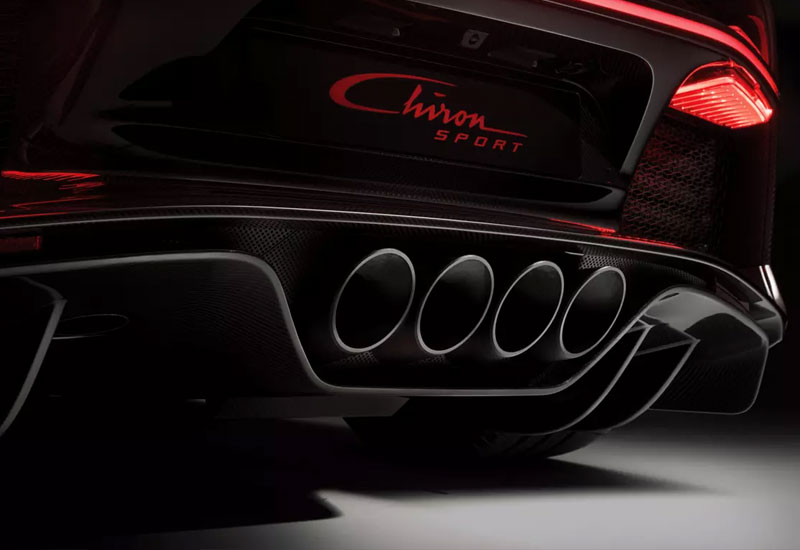 At first observation, the largest design anomaly is seen in the Chiron Sport's menacing four-pipe exhaust deflector. Its nimble build tallies with the new wheel and glass, all made more efficient with lighter material.
Build your own Bugatti Chiron Sport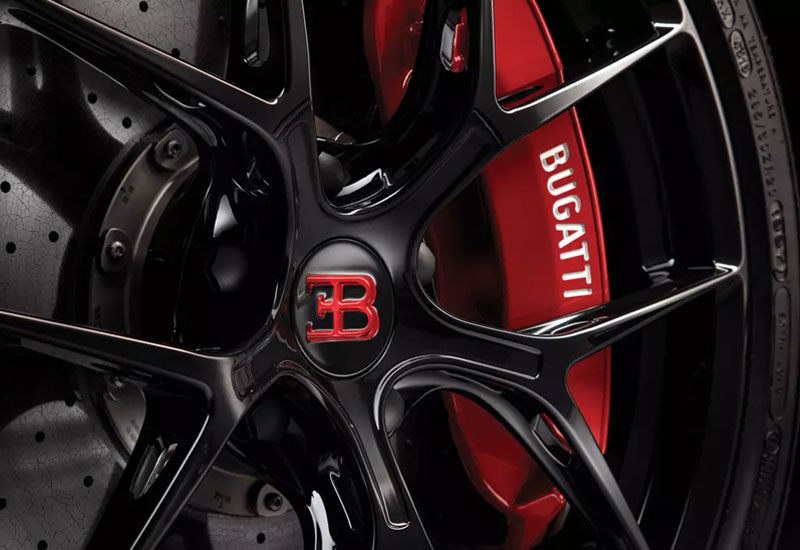 With a ride like this in your garage, it's easy to feel like you can take on the world – or at least its winding tracks. Adding to the personal appeal is the choice of your own colour and trim, which would stretch that RM 12.5-million price tag further north.
With all that potential and promise of power, the Bugatti Chiron Sport may well be the solution to your need for speed.
Bugatti Chiron Sport is only available through Wearnes Automotive, Malaysia's official dealer since 2006. Deliveries will roll out at the end of the year.
Visit the official Bugatti and Wearnes Automotive websites for more.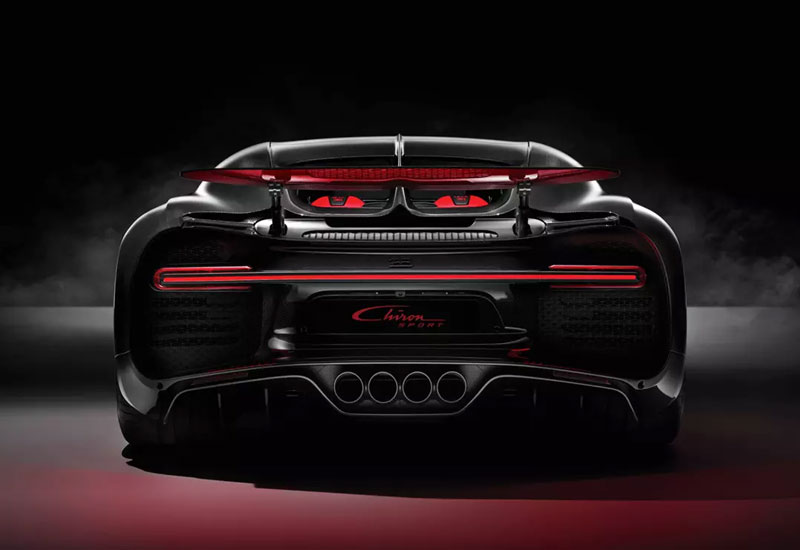 Images: Bugatti
Recommended for you: Bugatti bought in Bitcoin