Bugatti and Champagne Carbon present their third and latest collaboration, the ƎB.03 Edition, designed after Bugatti's hyper sports car Bolide. Flaunting a bespoke dual-tone carbon fibre bottle in a striking blue and black tint, the ƎB.03 Edition constitutes a vintage 2013 Blanc de Blancs, its powerful expression making it the ideal accompaniment to the Bolide extreme form.
Described as a 'distillation of the brand' into its purest essence, the track-only production car's trailblazing design and driving experience provided the inspiration for the bottle's exterior. An 'X' motif prominently features on the right and left side of the ƎB.03 bottle, a reference to the same design element found on the Bolide's front and rear. Marking a first for the Champagne Carbon For Bugatti Collection, the two-toned design matching the car's colour scheme utilises both blue and black carbon fibre.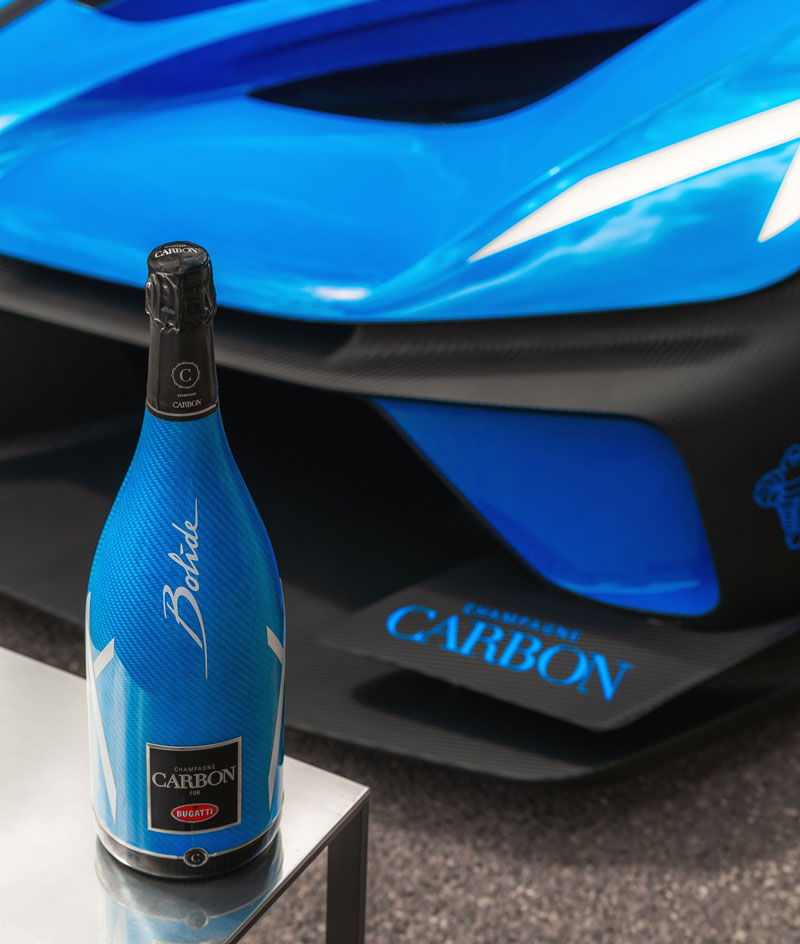 The vintage 2013 Blanc de Blancs housed within the carbon fibre bottle is the product of a cold and wet 2013 winter, which preceded a cool spring and a late grape harvest. The result is an intense, fresh wine boasting scents of citrus and spring flowers which melt into yellow citrus, toasted notes and aromatic herbs. At first sip, the palate is met with an intensity of flavour that mellows out into a creamy, velvety character, leaving a finish with hints of acidity.
"The Bugatti Bolide is one of the most special creations to ever have been imagined by our designers and engineers in Molsheim, bringing new levels of innovation and performance to the world of production cars," commented Wiebke Ståhl, Managing Director at Bugatti International. 
"Like any Bugatti, it is incomparable, and we challenged our partners at Champagne Carbon to create something equally unique in celebration. What they have delivered is a perfect pairing for Bolide; beautiful, rare and with an edgy intensity."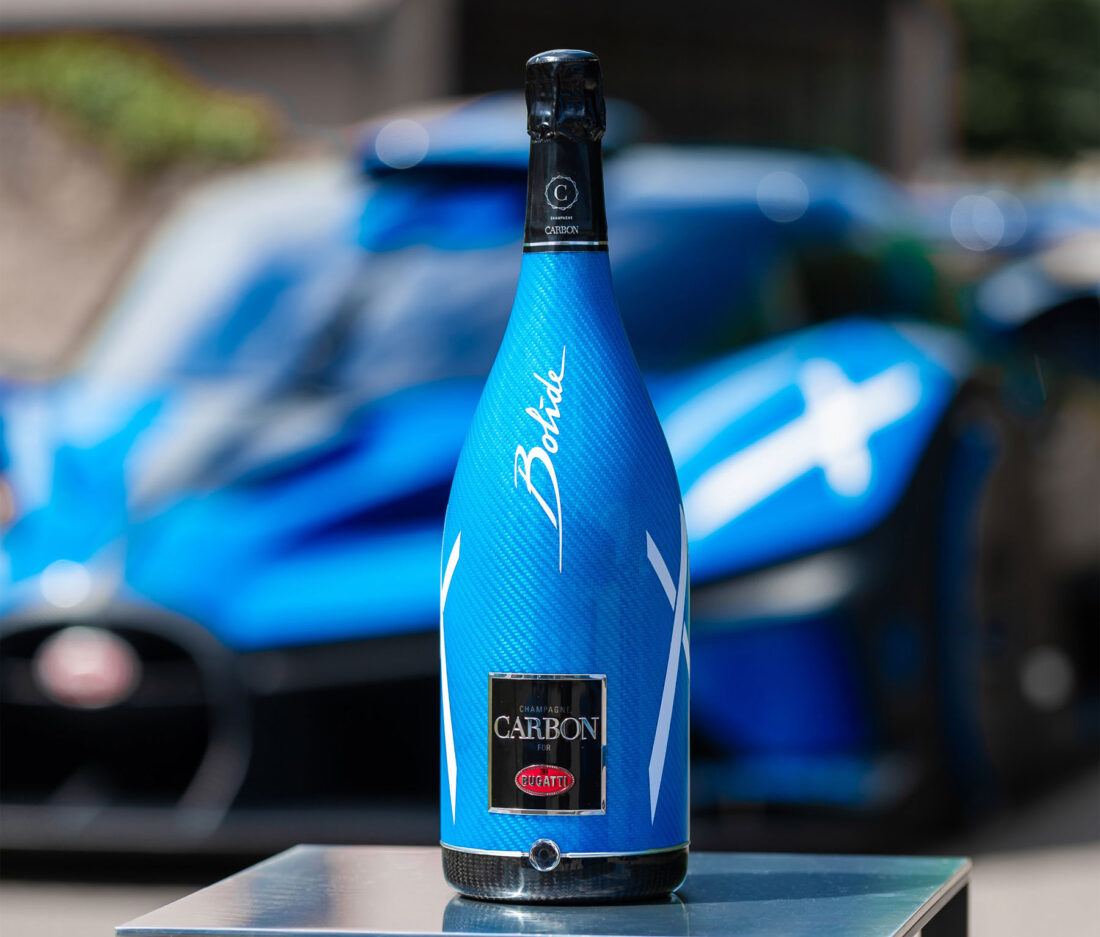 Having first partnered in 2018, Bugatti and Champagne Carbon unveiled the blue-tinted champagne ƎB.01 in honour of Bugatti's 110th anniversary. The blend of 90% Chardonnay and 10% Pinot Noir was later followed by the black and orange ƎB.02 edition, which celebrated the record-setting Bugatti Chiron Super Sport 300+.
In addition to collaborating with Champagne Carbon to offer bespoke champagne creations, Bugatti has also released its own carbon fibre finish pool table and teamed up with GilletteLabs to create a cutting edge heated razor.
For more information, visit champagnecarbon.com
Source: Bugatti