The Spring Summer 2023 Menswear Collection from the fashion label Brunello Cucinelli finds a balance between sophistication and verve by fusing contemporary trends and artisanal craftsmanship. The men's collection, which was created by combining contemporary fashion with artisanal skill, perfectly captures a sense of casual elegance and is built on a chic yet unhurried balance of refinement and vigour. 
Men's, women's, and accessories are sold by the Italian luxury fashion label Brunello Cucinelli in Europe, North America, and East Asia. In 1978, Brunello Cucinelli established his couture business with a focus on feminine cashmere clothing. Every year, Cucinelli makes a personal trip to the Mongolian foothills to buy cashmere from the growers. The brand's initial collection in 1978, which was produced laboriously with craftsmen and quickly became its defining characteristic over the years, sold out.
The Spring Summer 2023 Menswear Collection upholds the brand's values while delivering a deft nonchalance that taps into tradition's know-how and offers a novel, creative take on style that may provide harmony and coherence to any circumstance.
Tailored Leisure
Overview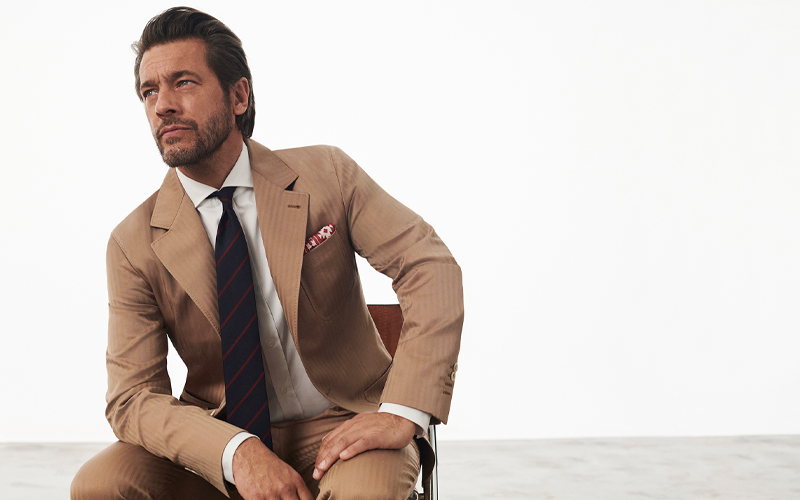 Elements with a casual style are given the joy and prestige of the fashionable world, effortlessly enhancing daily life.
 The suit is the season's true leading man—an expert in everyday, leisure, and summer attire as well as business elegance. The modern suit's adaptability to the shifting demands of the day is also demonstrated by blazers and trousers worn separately because they do so in an engaging and exciting way.
The tailored softness of knitwear pieces, pants, T-shirts, and shirts enhances the informal and modern sense of ease and comfort. The most lightweight textiles are improved by the skillful blending of natural fibres, unique textures, and mélange or délavé effects that provide depth to the colours.
Summery Expressions
Colours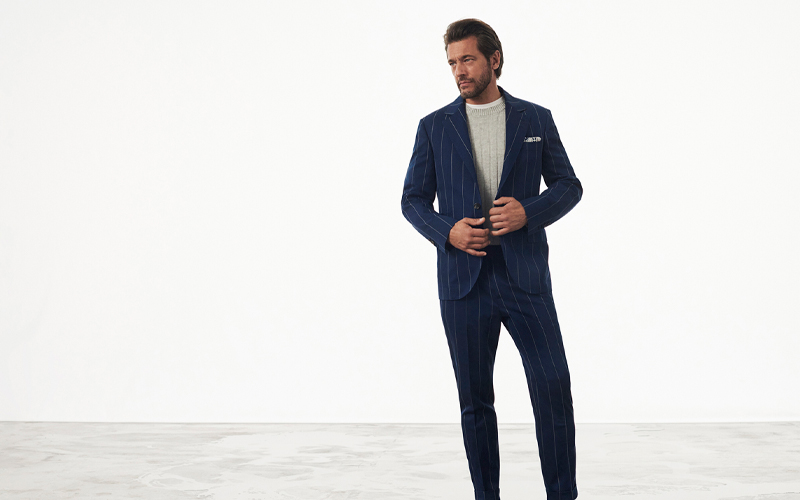 The collection's colours become more vibrant as they spread a summery vibe across a wide range of clothing categories and declinations. An array of greys, blues, and in particular the light beiges that serve as the collection's cornerstone seamlessly blend with ginger-hued red, salmon orange, sunflower yellow, and above all, a wide range of light blues like periwinkle, Oxford, and ultramarine.
In comparison to the range of textures, structures, and particular colour-enriching techniques like délavé and mélange, which give pieces throughout the collection three-dimensionality and distinctive qualities, patterns play a minor role.
Artisanal Details
Knitwear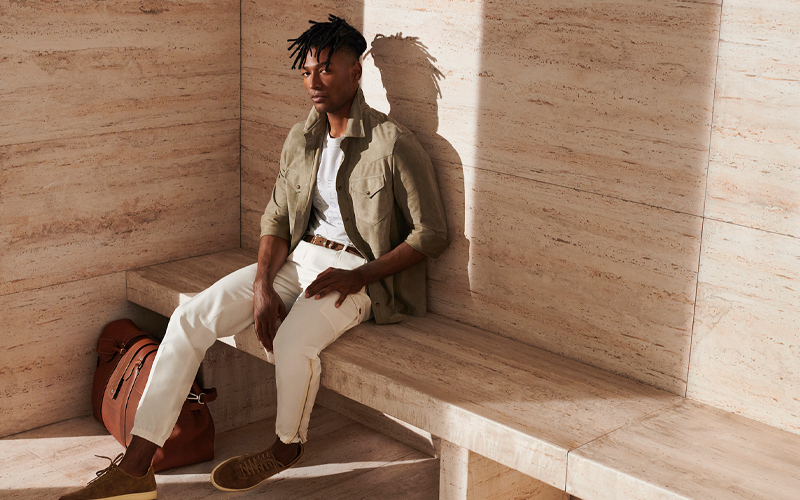 Lightweight, summery knitwear demonstrates a wealth of inventiveness via the use of natural, fresh yarns that are embellished with vibrant seasonal colours and subtle details that give traditional techniques a modern edge.
New lightweight sweaters, which reinvent the breezy style of T-shirts and polo shirts in versions with a high level of craftsmanship, join the classic models and the distinctive suggestions of the Brunello Cucinelli collections.
Lightness and Harmony
Accessories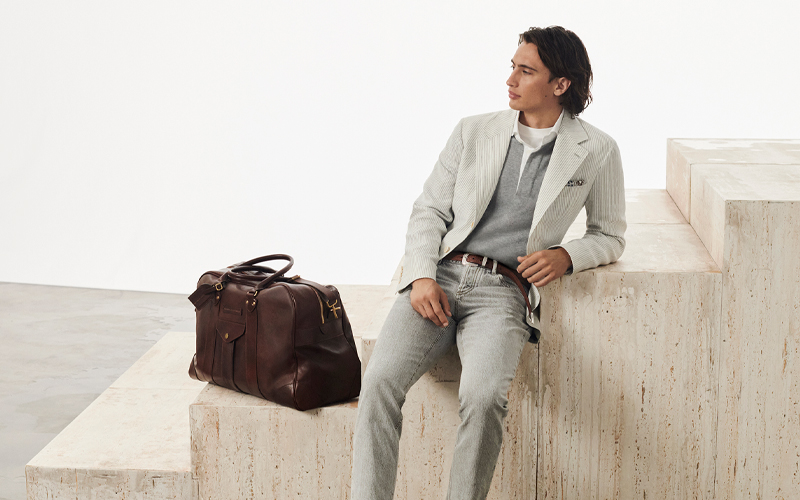 The generous variety of accessories, which is enhanced by renowned materials and superb manual craftsmanship, was created to complete the style and satisfy new needs in a flexible and modern way.
The footwear offering grows to strengthen the range of styles for every occasion: from formal to light and vivacious casual styles, up to the summer-only collection of the most lax designs enhanced by rope accents that have a nautical charm. The complete footwear line is characterised by the utmost attention to lightness, comfort, and flexibility thanks to the careful selection of natural and cutting-edge materials.