In 1870, Maurice Hennessy created Hennessy X.O for his circle of friends and introduced a new style of cognac. Deep and powerful, the eaux-de-vie of this Hennessy X.O cognac are aged in young barrels and marked out by their power and energy, but also by their capacity to achieve a great roundness through time. To this day, Hennessy X.O is an icon of success and odyssey; each sip celebrates bonds that bind, creativity in freedom of expression and commitment to passion. Discover more of Hennessy X.O at the official website here.
---
Behind every success in their business together, Max and Llyeton Lau credit having one another in seeing their entrepreneurial dreams come true.
When Llyeton Lau was fresh out of secondary school and unsure on which path to take for his higher education, it was his older brother by two years, Max, whom he looked to for advice.
Max advised him to go into engineering in his footsteps and Llyeton followed without question. So was paved the first path to taking on life together for the brothers.
"He was my big brother and I looked up to him in doing anything so when he suggested engineering, I thought why not," Llyeton reveals candidly.
Upon graduation, they cut their teeth together in a construction company, Max as a mechanical engineer and Llyeton, a mechatronics engineer. Long hours and low salaries sowed in the brothers the first seed to start their own businesses – together, naturally.
"Growing up, we never thought of going into business with each other," Max recounts. "Our parents are not business people. We started on our own, from nothing except the moral support of our family."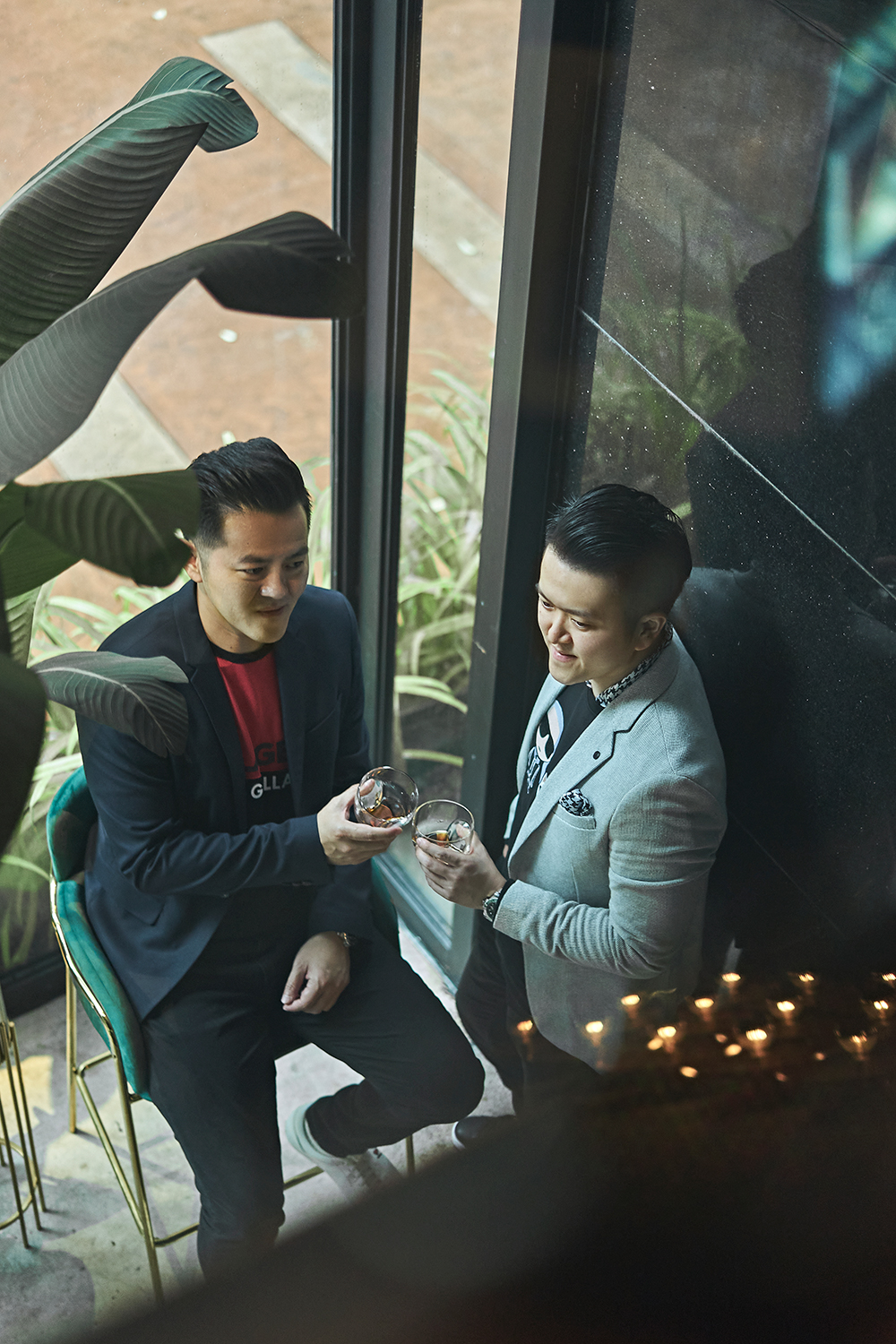 Trust, faith and belief
Their first venture together birthed ArchiMetal in 2013, an architectural construction company specialising in building facades and glazing works. Led by the brothers' appreciation for design, the company turns run-of-the-mill commercial buildings into Grade A offices the likes of those in Europe. Thus far, the CMY Capital headquarters in Bangsar and the iconic Malaysia External Trade Development Corporation (MATRADE) stand as their proud work, among others
"We are also investors for a few F&B startups but we always think it's better to start something of our own," shares Llyeton. "That's when we started approaching Karl Lagerfeld in 2018 to bring the brand here."
The fashion savvy and design driven brothers first saw the potential of the brand in a market like Malaysia when they grew a fondness for it while shopping in Dubai. Two years of negotiation later, the brothers are proud to unveil ArchiLuxury, the master franchiser of the Karl Lagerfeld brand for Malaysia, Vietnam and Indonesia.
The Covid-19 pandemic put a stumbling block in their plans to debut the flagship store in Pavilion Kuala Lumpur (and another upcoming one in Pavilion Damansara Heights), but quick thinking and even faster action saw them bringing things online on an e-commerce website that was built from scratch and went live in under three months.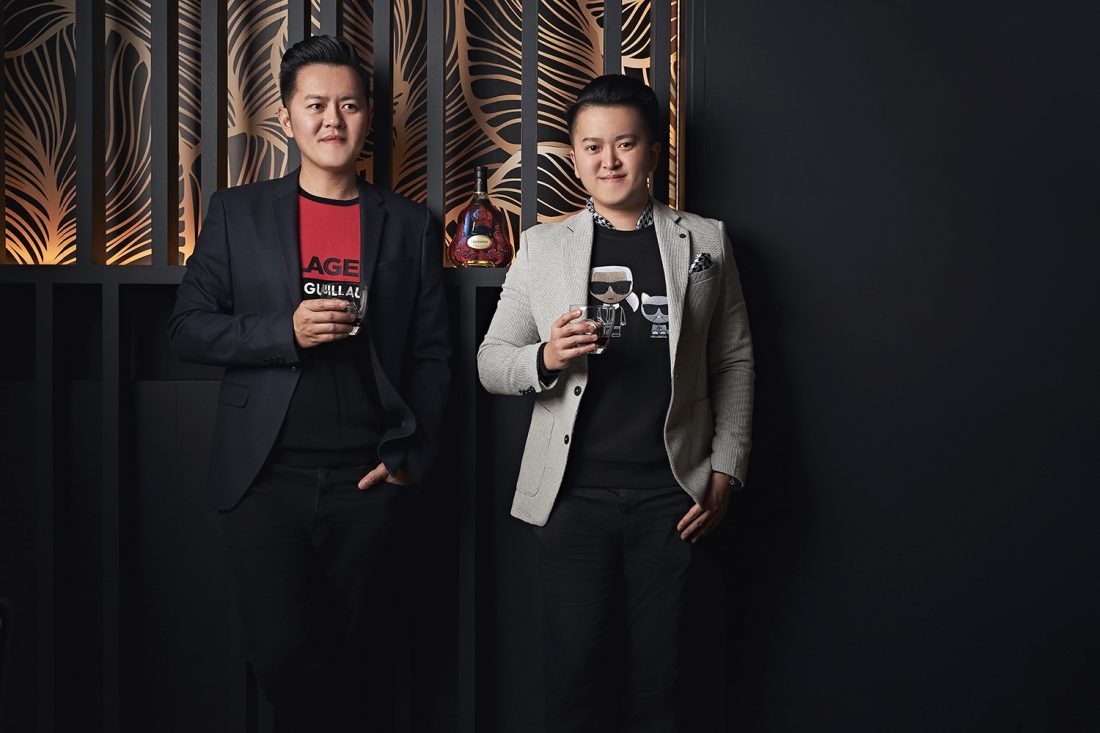 Llyeton recalls the long and arduous process of convincing the brand to not only open stores in Malaysia, but also the many hoops he had to jump through to get the e-commerce license. All his time was spent meeting all their criteria; thankfully he had someone he trusted more than anyone in the world taking over at ArchiMetal.
"I don't think I'll have made it with ArchiLuxury without him supporting me," Llyeton tells, looking earnestly at Max. "He backed me up all the way from Day 1. I had to leave ArchiMetal to run ArchiLuxury full time to get the deal done. He took over ArchiMetal without question."
Max never had reason to doubt. He's seen how driven Llyeton could get once he's put his heart into something and had faith his younger brother will see things through to successful fruition again.
"I can see determination in him," Max says. "He's the sort who will work insistently on having what he believed in. In turn, to make sure what he has in mind materialises, it's made me work harder. He drives me to the next level. He makes me work harder and see that some things which I thought were not possible, is in fact, possible."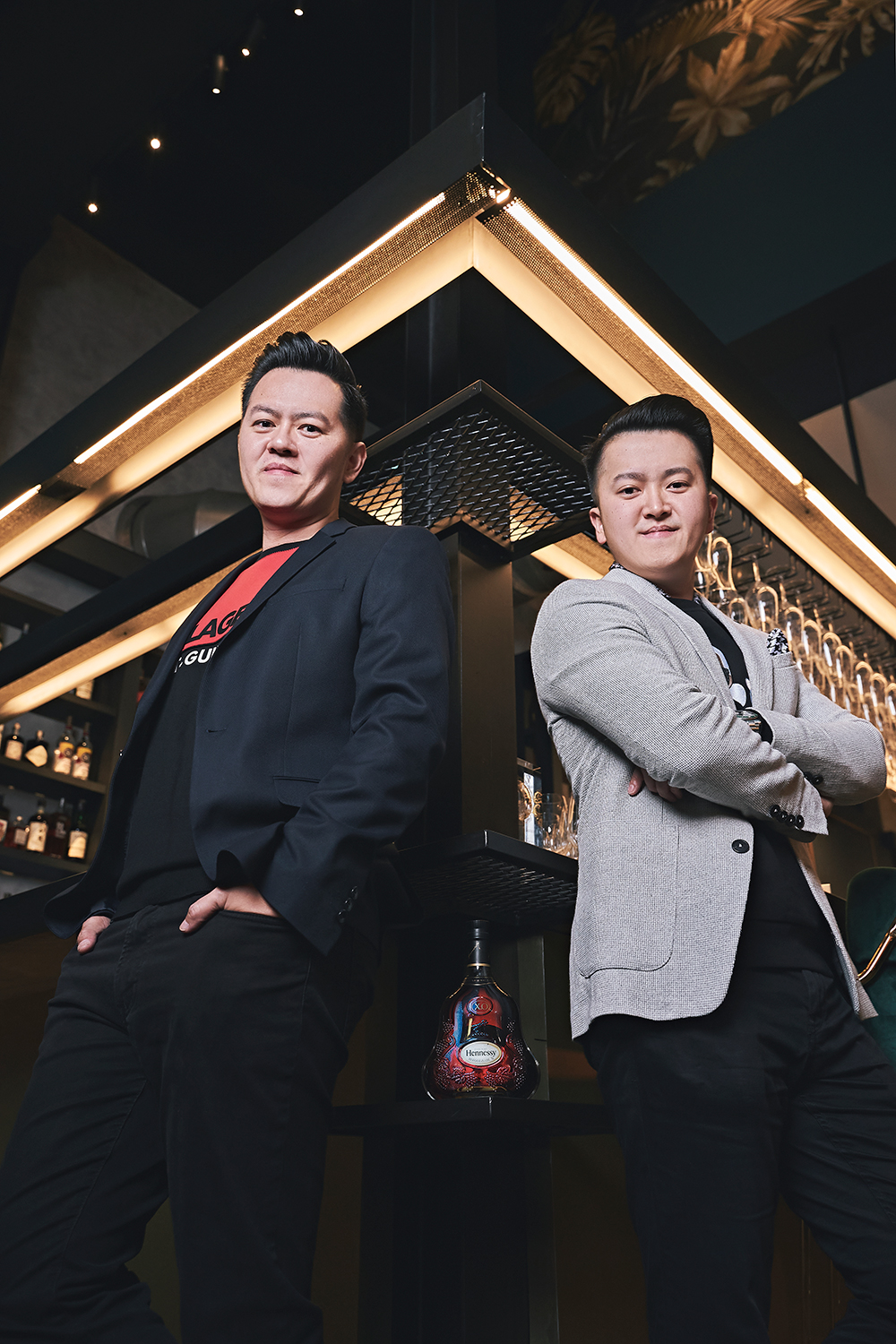 "A brother is a lifetime friend and partner"
Max knew it was the obvious thing to do to cover for his brother when Llyeton got his heart into starting up ArchiLuxury. He recalls times from their childhood that, in hindsight, seemed to have prepared them for times like these.
As boys, whenever one or the other got into trouble, their mother punished them together so that they will learn their lesson together.
"That made us realise that good or bad, we're always in it together," Max recalls with a smile.
"From young, our parents always told us how important it is to stand by each other," Llyeton chimes in. "We set very high goals for ourselves and we dare go after it because we will always have each other."
The brothers grew up to be inseparable, so much so that their respective wives complain about them spending more time with each other than with them. To this day, they often grab breakfast together before heading to the office, wine down over dinner together and plan for vacations together.
Max doesn't know a better, truer friend than his brother. "It's nice having someone that you can share everything with."
As the younger brother, Llyeton shares the same sentiment with the added advantage of having someone who will always watch out for him. "At any time I know  I can ask for his advice. Whenever I do something I know I have someone who will back me up, always. Because of that, whatever decision I make, I'm not afraid."
He's also found himself having to stand up for his brother despite being the younger one due to Max's generous nature. "He's always helping people, he's always there. He goes out of his way to help the person," Llyeton reveals about his brother. "People tend to take advantage of him. He's too kind. Sometimes I have to stand up for him. He doesn't look it because he's taller, bigger, looks more strict, but he has a soft heart."
As with any siblings, the occasional disagreement does arise, but nothing has ever been bad enough to come in between their brotherhood. Quite the contrary, any arguments has only made their bond stronger.
"Blood is thicker than water," Llyeton says. "We can honestly sort out anything. We've been in business together for nine years. I'm very thankful that regardless of whether I made a good or bad decision, even if we lost a lot of money in investment, he's never blamed me. Never once has he said this is a decision made by you and you have to bear it yourself. He always backs me up in any decision making. He makes me a braver businessman."
Max concurs: "That's this thing we have with each other. We move on and we never blame each other. We look forward. Each and every mistake is a lesson and an experience. A brother is a lifetime friend and partner."
Art direction: Anson Siau 
Photography: Edmund Lee
Shot on location at Skillet @ 163