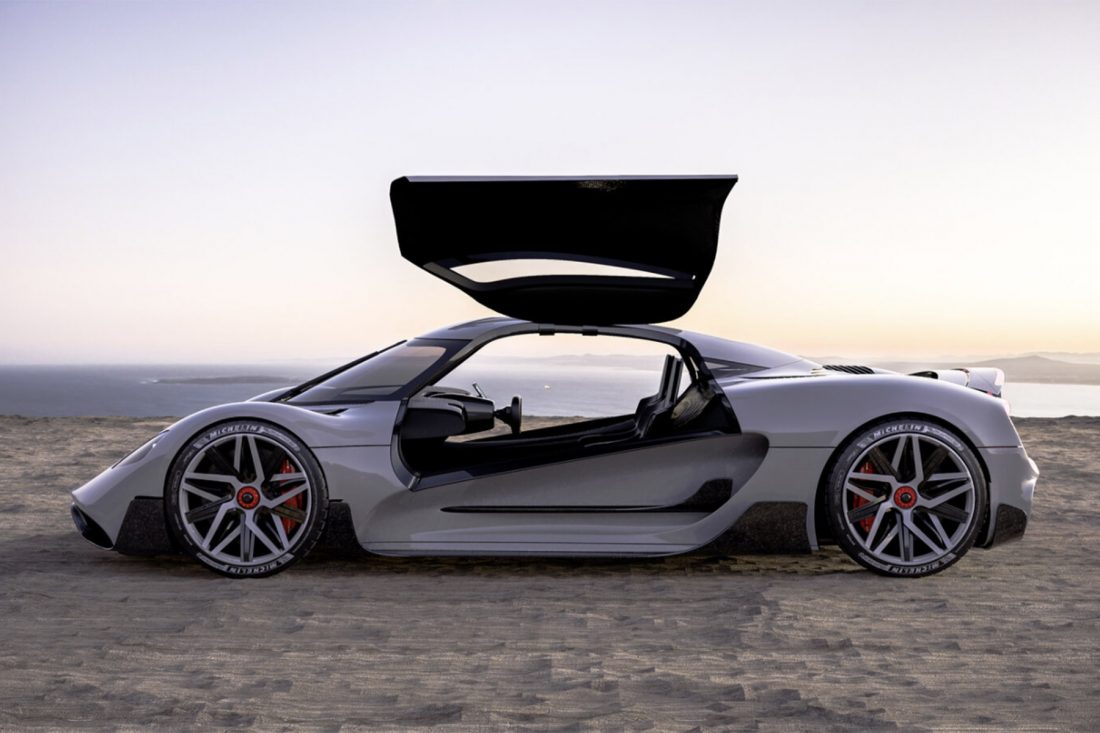 Just when you thought electric vehicles (EVs) are the future, a British startup known as Viritech has revealed plans to roll out a zero-emissions hydrogen-powered hypercar in 2023. Christened "Apricale" after the Latin word "apricus" – which means "touched by the sun" – it's said to be world's first production hydrogen hypercar.
Unlike all-electric rides like the Tesla Roadster or Mercedes EQS, Viritech claims that the Apricale will be half the weight of its battery competitors thanks to its hydrogen fuel cells that act as a structural component of the chassis. This innovative design is in the process of being patented as "graphene-reinforced hydrogen pressure vessels."
Driven by its roots in F1 and motorsports, the company hopes to demonstrate the advantages of hydrogen over batteries in terms of power and range, or where long-term energy storage Is required.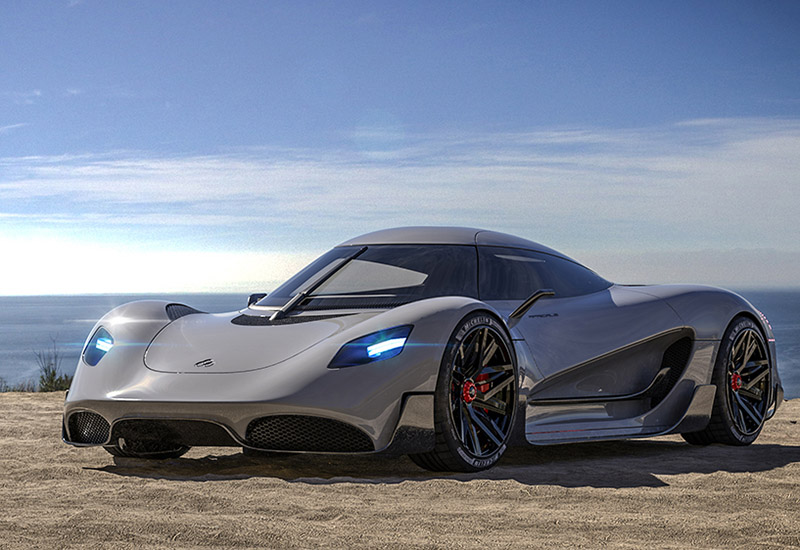 Based off the conceptual designs, the speedster will have a stunning exterior with aerodynamic lines and butterfly doors reminiscent of a Pagani or Bugatti. With its humble weight and sleek two-seater configuration, it'll likely pack loads of power and speed.
It's still too soon to speak on performance, but with the company's tall claims to "challenge the world's fastest battery-powered hypercars," you're looking at roughly 1,100hp to be on par with its biggest rivals. As for range, it's up against the Hyperion XP-1 – the only other hydrogen hypercar we know of, which boasts more than 1,000 miles (1,600 km) on a tank. Considering the present lack of infrastructure for hydrogen cars, the Apricale will have to dial up on its range to keep it on the road long enough to be practical.
Aside from the Apricale, Viritech is also working on a hydrogen-powered truck called the Jovian and an SUV called Tellaro. These projects will serve to highlight its commitment as an evangelist for the hydrogen revolution, flanked by the company's proprietary Vehicle Control Systems and Structural Graphene Pressure Vessels.
"The Apricale is our trojan horse—the attention-grabbing icon for a business focused on developing hydrogen powertrain solutions, for the automotive, aerospace, marine and distributed power industries," Viritech said in a statement.
The Apricale™ will go into production at the beginning of 2023, limited to 25 units only. Buyers can expect to fork out US$2.1 million to own the rare powerhouse, but at least they'll be saving on fuel – and the environment.
Photos: Viritech