Now that travelling is back in the cards, taking that well-deserved, long awaited trip away after so many months might almost feel like a foreign concept. A vacation is a state of mind, and what better way to prep yourself for holiday mode than to get a head start with some travel-inspired pieces for your home? 
Luckily, KING has curated a selection of its most luxurious, versatile furniture pieces that will inspire your next getaway, from sumptuous beds, to modular sofas and opulent dining tables. Here are five ways you can incorporate your favourite parts of a vacation right at home.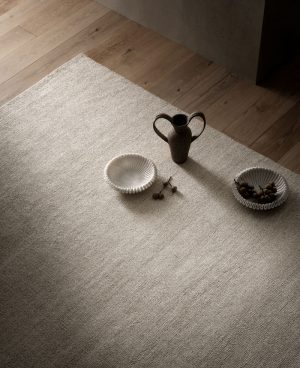 With a clean, understated design, the Delta III Sofa is the ultimate customisable sofa that can be configured to fit various styles and circumstances. Considered one of the most modular sofas in the KING sofa range, the Delta III sofa can also be converted to a daybed or reading nook.
Those craving the feeling of sand shifting between their toes might find that the Marion Rug brings them back to their favourite beach locale. Inspired by the natural palette of sand, the KING rug collection uses the finest raw materials to produce soft textures, calming patterns and soothing colours to emulate the relaxation of a holiday.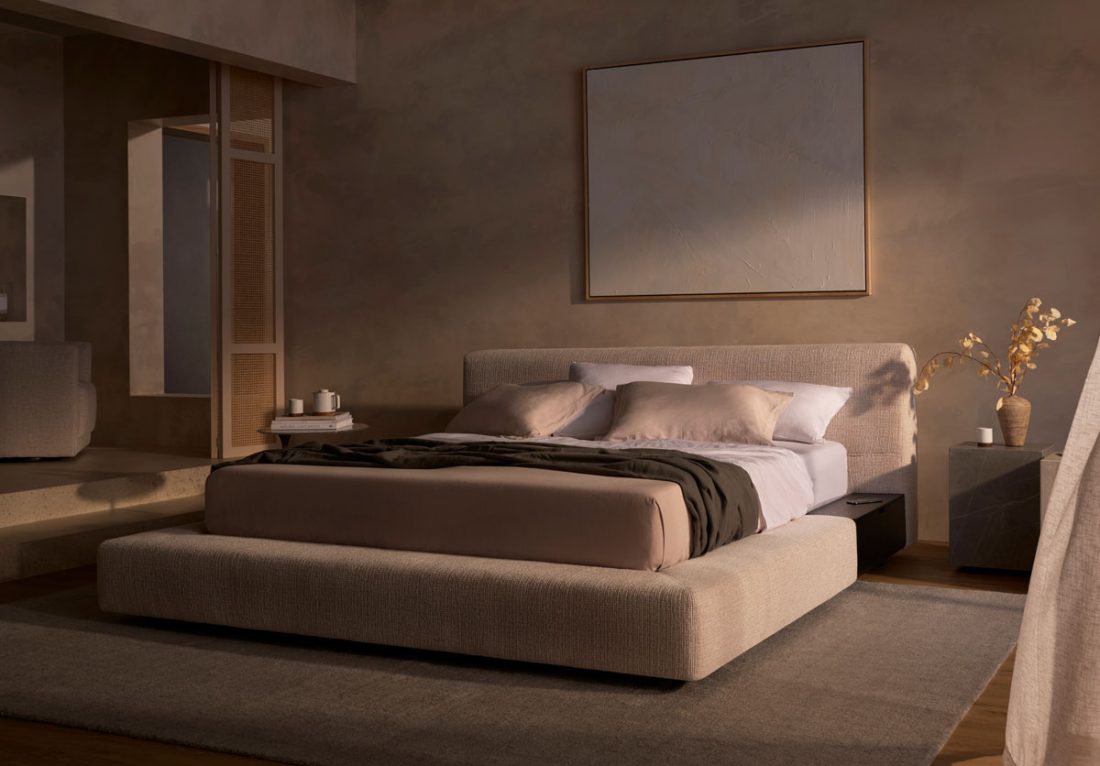 Newly engineered to provide the most restful and comfortable sleep, the Sleep+ Mattress is designed to stretch and yield to every curve of the body, creating a 'hammock' effect that offers maximum support.
For an even more deluxe sleeping experience, the Sleep+ Mattress can be paired with the luxurious and minimalist Jasper Bed to replicate that plush hotel bed look and feel. In addition, integrated lighting, shelves, storage and wireless charging are included with the Jasper Bed yet discreetly hidden so that every necessity can be accessed without ever needing to leave the supremely comfy bed.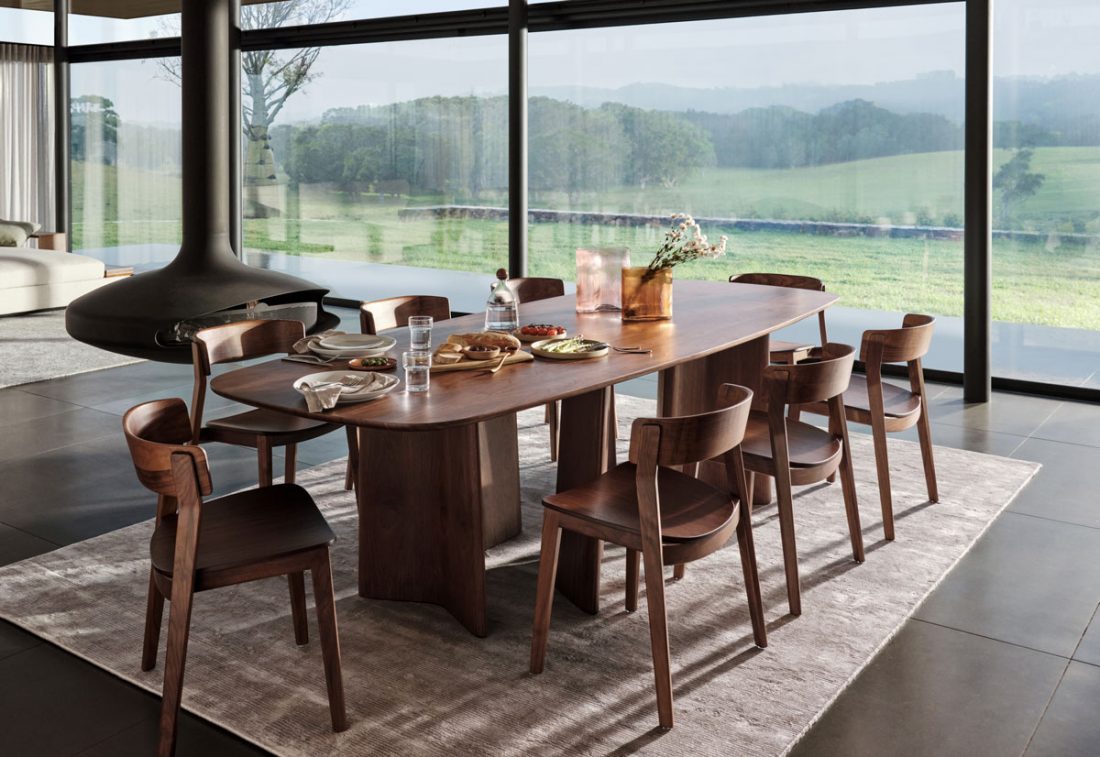 Arguably one of the best parts of going on holiday is dining out and trying new cuisines. Bring a piece of the Michelin-star restaurant atmosphere home with the Issho Dining Table, which is designed with an elegant curved pillar base that can be arranged into an open or closed configuration. Customers can also choose from a number of elegant natural timber veneers, or go for a sophisticated high-performance ceramic with Nero Marquina marble.
As versatile as it is luxurious, the JasperO II package offers ideal comfort while basking in the outdoors. Its DayBed provides a compact yet cosy lounging space with the band's signature Jasper Outdoor back cushion, while the Reclining Sun Lounge gives extra flexibility with an articulating backrest that can be adjusted to five different backrest positions. For increased functionality, a plug-in table can be added to both pieces thanks to special holes on either side of their platforms.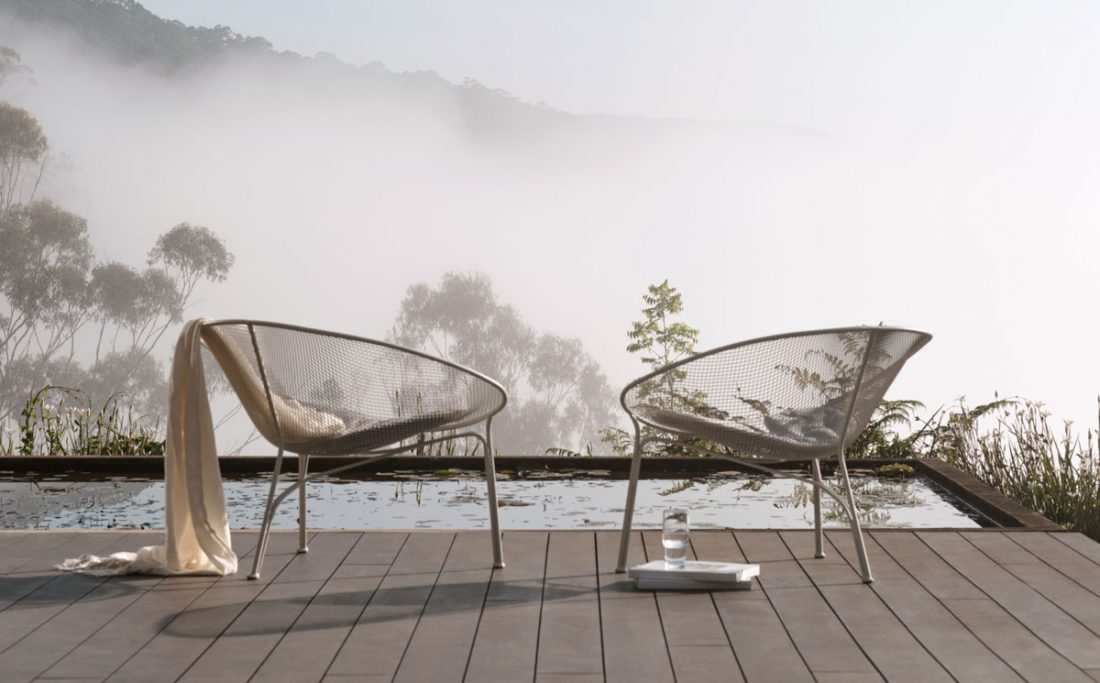 Designed in collaboration with longstanding partner, Charles Wilson, the Luna Outdoor Dining Chair showcases expert craftsmanship with stylish, airy bent steel mesh that is precision welded to match the sleek lines of its base and legs.
Invite friends and family on this home-based holiday with the Quay Outdoor II Sofas and Chairs, its design of soft lines and tub-style shapes offering a light yet elegant set of outdoor pieces that work well even in compact spaces.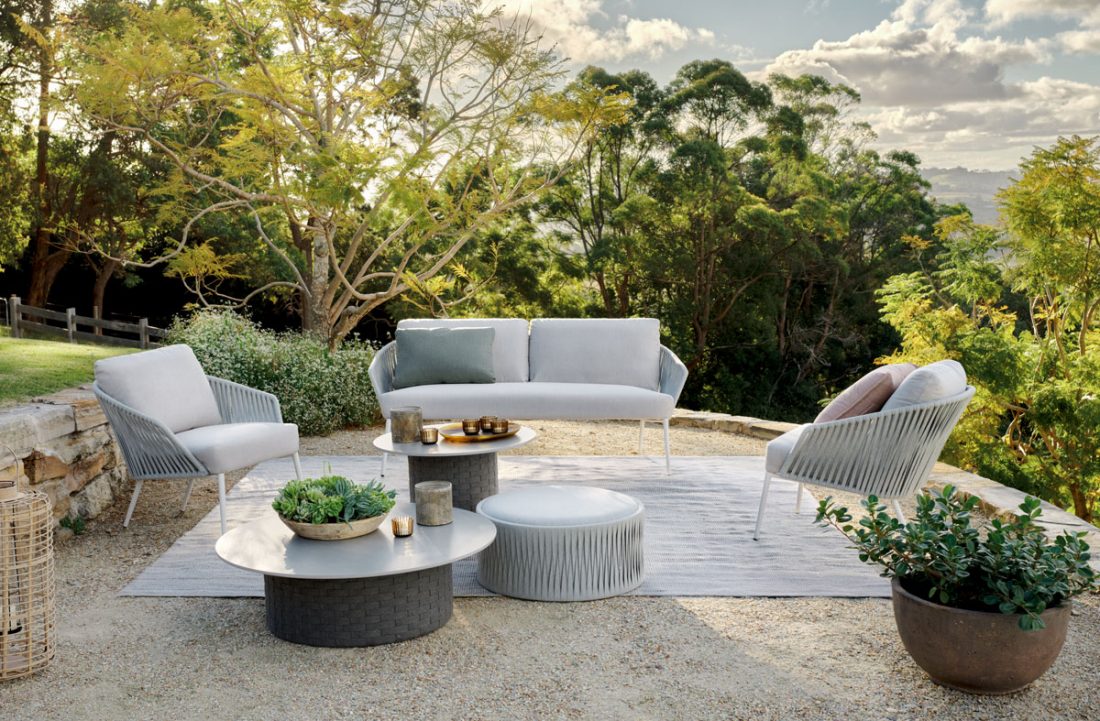 To view these pieces, visit the KING showrooms located in Bangsar and IPC Shopping Centre. KING also now offers virtual and personalized showroom consultations upon request, so clients can shop the items from the comfort of their homes.
To find out more, visit kingliving.com