Sarawak-born and Penang-bred Sandra Yap did whatever it takes – including spending time in Disneyland Paris as Mulan – to get to Hollywood.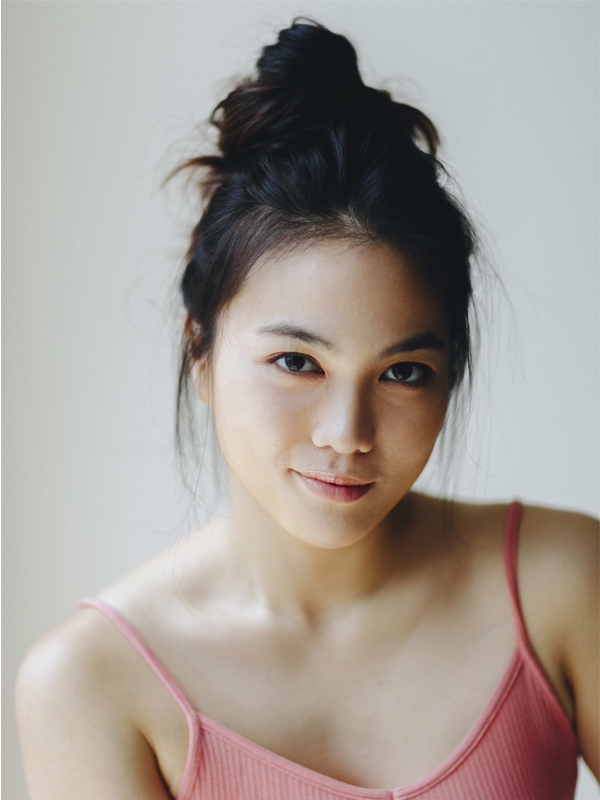 Hollywood, the larger-than-life symbol of the entertainment industry, is a subject of fantasy for many. It's where as many dreams are made as they are killed and buried, and where only a handful of names make it to last the tests of times to become legends in an industry that thirsts for fresh blood with a vampirific appetite.
For all its gilded glitz and glamour, it goes without saying that getting a foot in involves hard work beyond the imagination. Once in a while, a lucky break brings to surface a young talent, often times the more obscure, the better.
Sarawak-born and Penang-bred Sandra Yap Sze Hwui has loved film and the making of it since a child. Right out of university, she fearlessly went after her dreams, doing whatever it takes – including spending time in Disneyland Paris as Mulan – to get to Hollywood. An encounter with Katie Leung (who played Cho Chang in the Harry Potter movie franchise) sowed in her the first aspirations of becoming an actor. Small uncredited roles in the likes of Ted 2 eventually led to her sharing screen time with Steven Seagal in 'The Perfect Weapon'.  She's chosen to branch out since to explore the world of cryptocurrency but still counts acting as her number one passion and still picks up roles whenever they crop up. This is her story and her experience in going after her dream.

Share with us a little about yourself.
I was born in Kuching, Sarawak and moved to Penang when I was 7 years old up until I was 17. After that, I went to London for my tertiary studies and then subsequently lived in Paris to work in Disneyland Paris. After a year, I moved to Los Angeles to pursue my acting career. I moved back to Malaysia 2 years ago and now I'm based in Singapore.
What are you more active with nowadays?
I have been immersed in the blockchain and cryptocurrency industry for the past few years. My experience in show business and seeing how actors/actresses often get the short end of the stick led me to explore ways to democratize the industry and remove the middleman. I am now currently the Head of Business for MyEtherWallet, which is currently the most popular wallet for Ethereum, the second largest cryptocurrency after Bitcoin. Prior to this, I also was working with Zcoin, a leading privacy focused cryptocurrency as their Director of Partnerships and also the founder of Fomo Media, a cryptocurrency media company. When we're in a world where governments are printing massive amounts of money and deciding who should be its beneficiaries, I really think that cryptocurrencies pose a compelling alternative to traditional flat money. The industry is still young but it is maturing rapidly.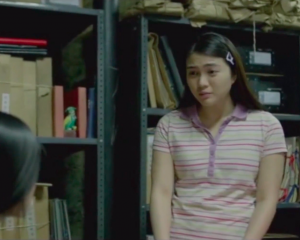 Do you still act/are actively pursuing an acting career?
I do still act occasionally when opportunities arise, but I don't actively pursue it any longer, not because I lost my passion, don't get me wrong. I love acting and it is my ultimate passion but unfortunately the entertainment industry may seem very glamorous, but when I was living in LA, I went to auditions everyday and 99% of the time, they will never call you back or even tell you how it went, which also meant my income was very inconsistent so I had to supplement it by working odd jobs here and there. In my reality, acting could not generate the income level that I had wanted for myself. I said my reality because I do not want to discourage anyone as everyone's experience is different, so do not give up if nothing is stopping you.
What inspired the move to go into acting?
I started with modelling at the age of 17 and then when I was 19, I had a chance to be Mulan in Disneyland Paris for a year, which was one of the inspiration to why I loved acting. The expressions on the children's faces when they see a Disney princess are priceless and seeing them so happy made me happy. The real inspiration was when I had the opportunity to play a small role alongside Katie Leung, that was Cho Chang in Harry Potter (I was a fan). She told me her journey to becoming an actress and that was why I really started pursuing acting from then on.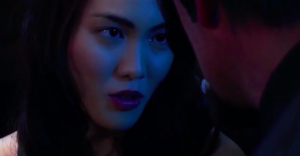 What were some of the early stages of trying to break into the industry like?
I got lucky for Disney and also the role with Katie Leung in "One Child" by the BBC in London. But that's how the universe gets you hooked onto anything though: beginner's luck. I can't say the same for the journey after that. It was a lot of hard work, tears shed, emotional rollercoasters and also most importantly, learning. I found out that acting is not merely what is seen on the surface. There are so many elements to acting (by which a lot of actors refer to as an artform) that if one of the elements is not synced, then it breaks the character you are playing. There are also a lot of personal growth, by which you realise you are merely one of the millions of people vying for that role. Learning to deal with expectations was also one of the most important things for an actor.
Was there a particularly difficult time you faced that you starkly remember and how did you overcome it?
There were a few particularly difficult times that I faced. I would say the two that stood out the most was the what happened during the filming of "The Perfect Weapon" with Steven Seagal and also what happened during the casting process of "Crazy Rich Asians", whereby I did a table-read with the main cast, director and studio executives. Of course my expectations went through the roof and heart sank when they revealed that I was only sitting in for one of the actors who couldn't make it in the end. This very seldom happens, as table-reads are always meant for confirmed casts only. I would not say I took it particularly that well or that I overcame it right away, but eventually, time heals everything and you learn. The takeaway lessons were to always manage your expectations, do not take anything personally as the world does not revolve around me, to put myself in the shoes of others and understand where they are coming from and why they had to do what they did. The most important lesson was always stand by your values and no matter how great the stakes are, always know that your personal belief and values are what that will protect your progression in the industry. There are a lot of temptations to break your values, but always follow your highest thought and love yourself.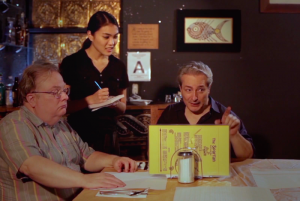 What was the moment that gave you your break?
The moment that really gave me a break into participating in the industry was the role in "One Child" by the BBC. That was the moment where my name was added into the list of actors. In America, the role that led me to be Screen Actors Guild (SAG) eligible was "The Perfect Weapon".
What are some of the challenges that you still face within the industry?
The industry has come a long way from when I first started 12 years ago, it has come to be more inclusive and had rid of stereotypical roles for each race, which I used to face a lot in America. East Asians were always "the nerd", "martial arts sidekick" or a "mysterious & sexy Oriental" and definitely has an accent!
What are some previous/upcoming projects that we have seen/can look forward to seeing you in?
You can check out all my projects on my imdb page, Sandra Yap. The most recent TV show I starred in was "The Deep End" by meWatch, a Video on Demand (VOD) platform of Mediacorp in Singapore. It was released around August 2019.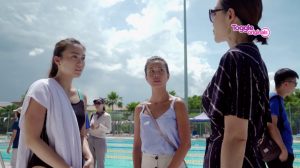 What are you hopeful about being in this industry?
The industry is filled with extremely talented individuals who are smart, hard-working, creative and eccentric characters. They breathe life into a world of fantasy, which every child wants to be apart of. Of course, the moment your work comes into fruition on screen, that is the moment where everything melts away, all the sacrifices that you have done, every second of that becomes worth it. The industry has a very special way of compensating all your sweat and tears.
If you had a word of advice for other aspiring actors, what would it be?
First of all, the entertainment industry may seem like it is all glamour but the work and time put in by the actors are incredible and deserve all the respect in the world. It is either you are extremely lucky, or 10 years minimum of hard work, non stop learning and constant personal growth. If it's worth having, it is worth fighting for. I would say that this applies to all industries, with anything that you want to achieve with a high level of success. It takes time, hard work and a strong mentality to strive for your goals. This industry is not an exception, but it takes double the work of most industries. Most importantly, you need to have a burning passion for acting, purely, and not because of all the other outcomes such as fame, which is only a side effect in my opinion. Once you commit to that passion and know that it is an art form, live and breathe every element of it, then you can really excel.
(Photos: Sandra Yap)