When the Bovet 1822 Virtuoso VIII Chapter Two tourbillon was first introduced in 2020, it was hailed as a breathtaking expression of artisanal watchmaking and decorative arts, telling a starry horological tale to those who love all things classically ornate and complex.
This year, the artistic watchmaker introduces a new aesthetic to the already stunning timepiece, with a new contemporary aesthetic that's rooted in the 21st century. Introducing the Virtuoso VIII Chapter Two, reimagined.
Observing the duality of a timepiece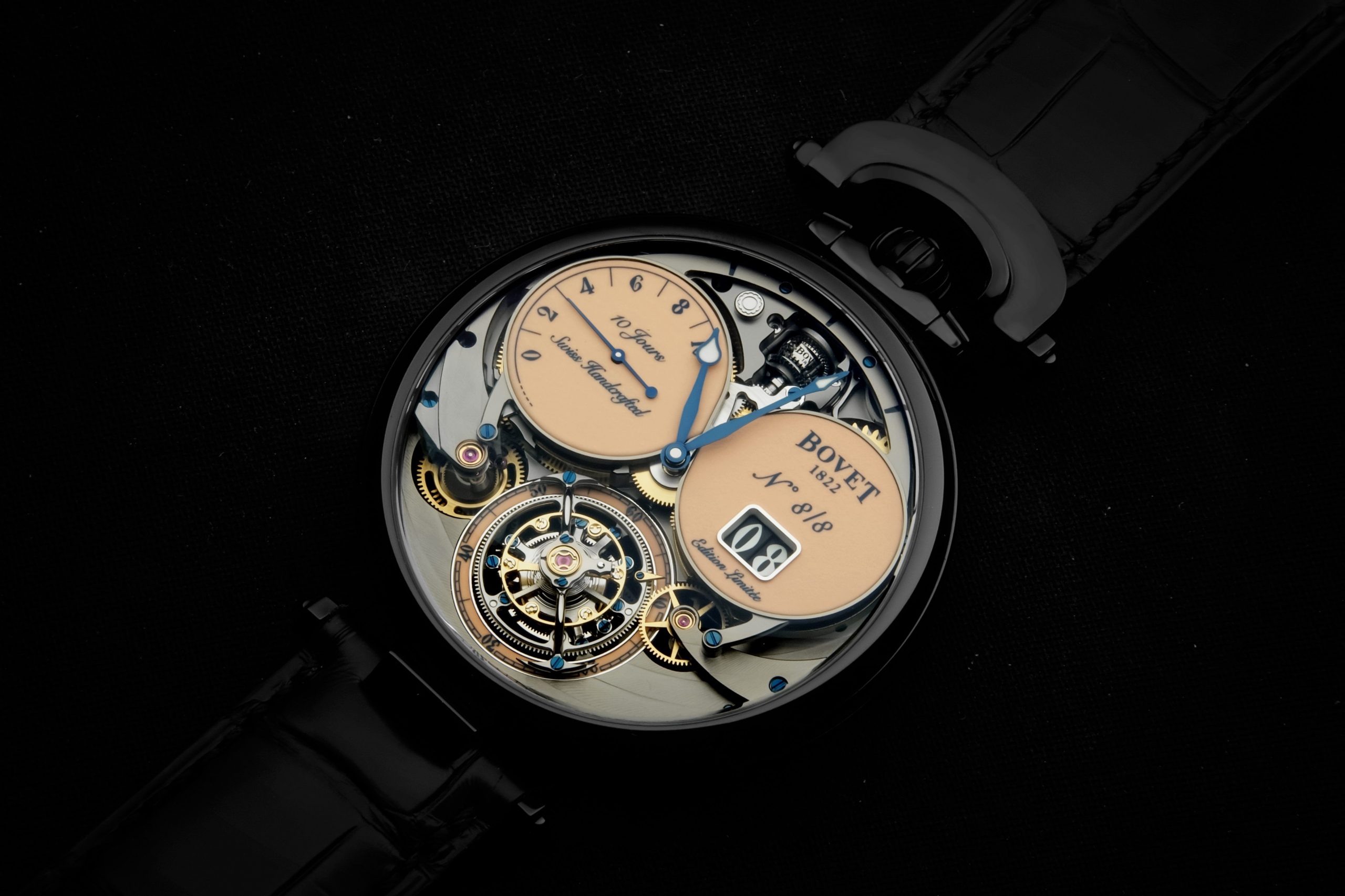 Available in Yellow, Blue, Salmon, Turquoise, Green, and Violet, the new Virtuoso VIII Chapter Two SuperLumiNova-coated dials allow the timepiece to really showcase its luminosity in a unique, transitional way. While Bovet has integrated SuperLumiNova into its timepieces over the past few years, this model marks the first time the fluorescent material has been applied so strongly onto the dials.
To house the new watch, the Virtuoso VIII Chapter Two has been given Grade 5 titanium cases that have been treated with black DLC, creating an alluring "dark side" that contrasts brilliantly with the vibrant dial colours.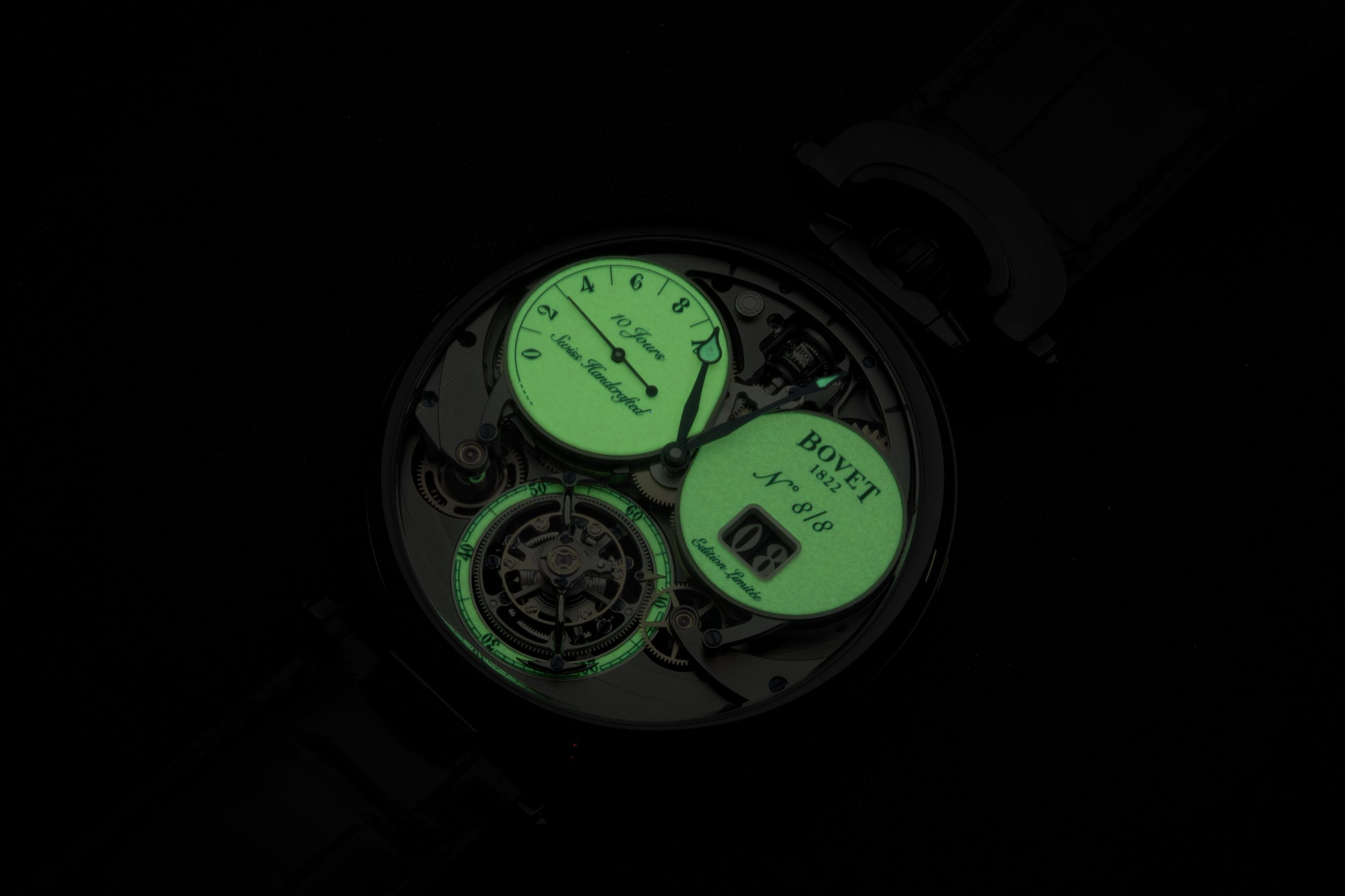 For excellent legibility, the seconds' display has been carefully designed to be displayed via a SuperLumiNova-coated subdial. The arrow of the index hangs over the surface of the delicate circular dial showing the 60 seconds. In order to achieve its precise readability, the seconds' dial must be affixed to the plate during the initial assembly phases. It demands great precision, patience, and a delicate touch from the artisan, as one scratch will necessitate starting the process all over.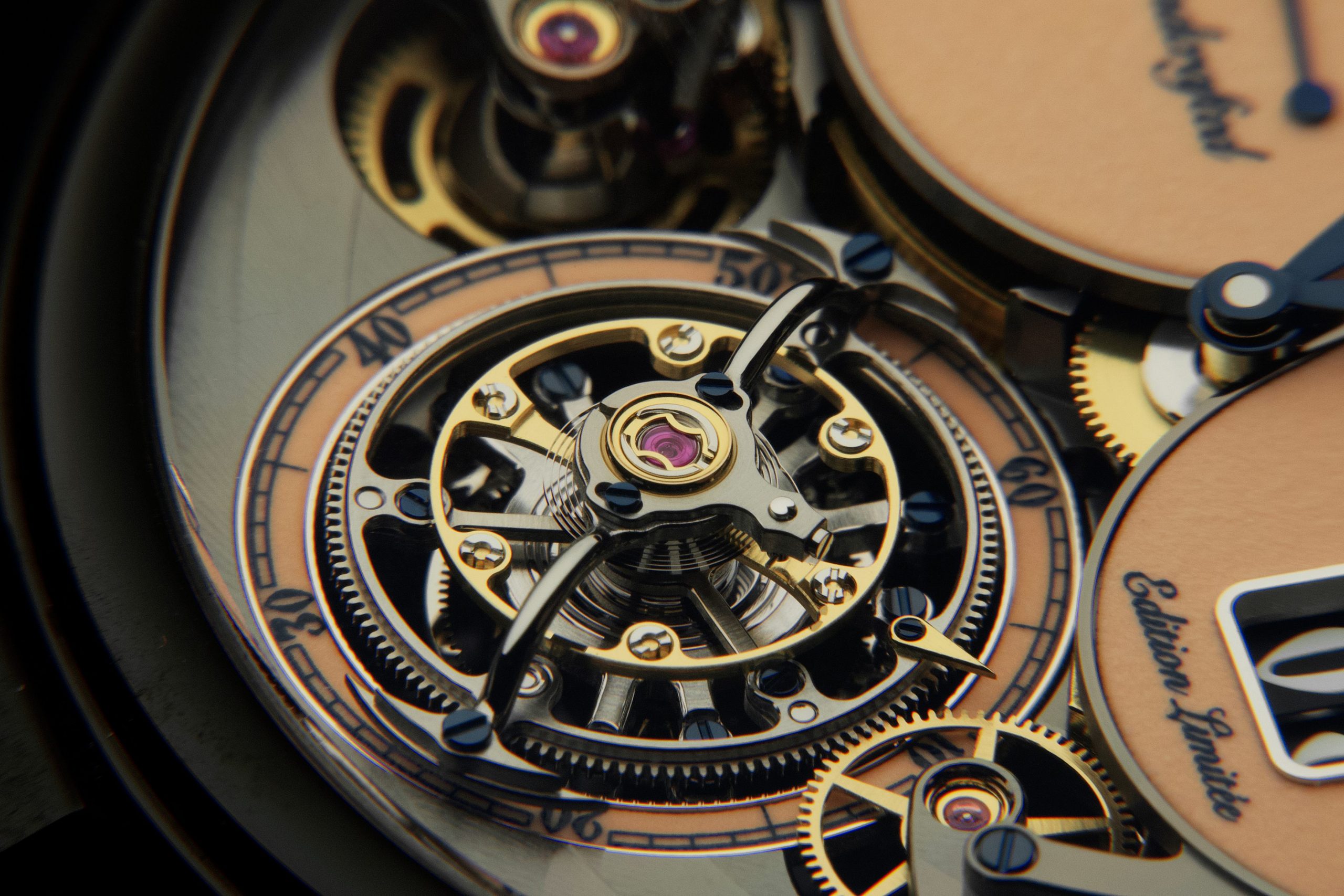 Driving this timepiece is a hand-wound movement Calibre 17BM06-GD, which draws energy from a single barrel that ensures over ten days of power reserve, all while maintaining the balance wheel's oscillations at 18,000 vph. To prevent meticulous winding by the wearer, the timepiece also features a spherical differential winding system and multi-gear three-dimensional teeth. This allows the number of crown turns needed for full winding of the spring to be halved without increasing friction and forces exerted on the gears.
Limited to eight units per colour, the Virtuoso VIII Chapter Two is finished with a full-skin alligator strap and stainless steel pin buckle with DLC coating. More details can be found on the official Bovet website.
Photos: Bovet 1822