Boutique hotels are a dime a dozen in Penang. As one of the main ports of entry for the British prior to Malaysia's independence, many of these boutique hotels feature architectural references to colonial rule.
Combined with the melting pot of cultures, Peranakan heritage and the standing of Georgetown as a UNESCO World Heritage Site, there's much to learn and explore of our roots in the northern state.
For a truly immersive experience of Penang's deeply-rooted history, why not trade your regular accommodation for a stay in a colonial-inspired boutique hotel the next time you visit the Pearl of the Orient? Here are 7 options to consider.
The Edison Georgetown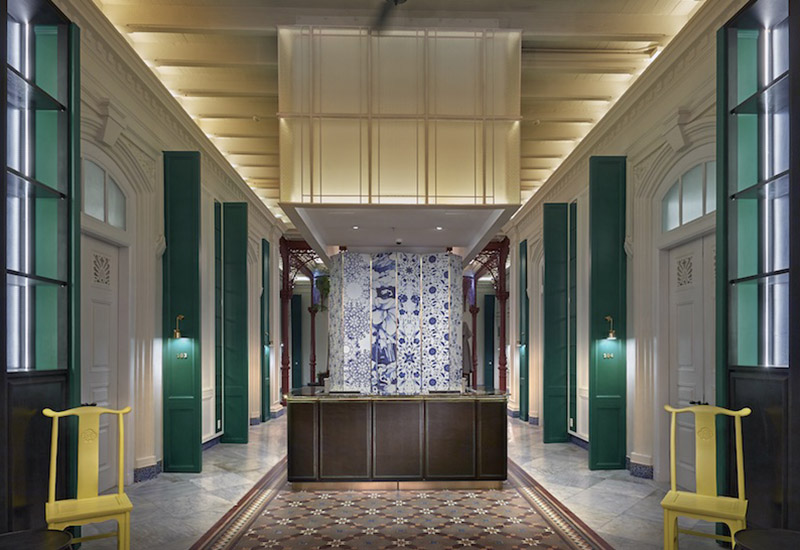 Located along Lebuh Leith in Georgetown – a UNESCO World Heritage Site, The Edison Georgetown is an architectural gem with a history dating back to 1906. Initially commissioned and built as a residence for business tycoon Yeo Wee Gark then, the building was then used as an administrative centre during the Japanese Occupation in the mid-1940s. In July 2016, the hotel was renovated and rebranded to what it is today: a historic mansion offering modern comforts and gracious hospitality while embracing its rich heritage.
Guests here can enjoy complimentary all-day snacks and beverages at The Lounge, leisure dips in The Pool, unwinding at The Cabanas and decorative frescos at The Courtyard before retreating to their stylishly chic rooms. W theedisonhotels.com
Cheong Fatt Tze – The Blue Mansion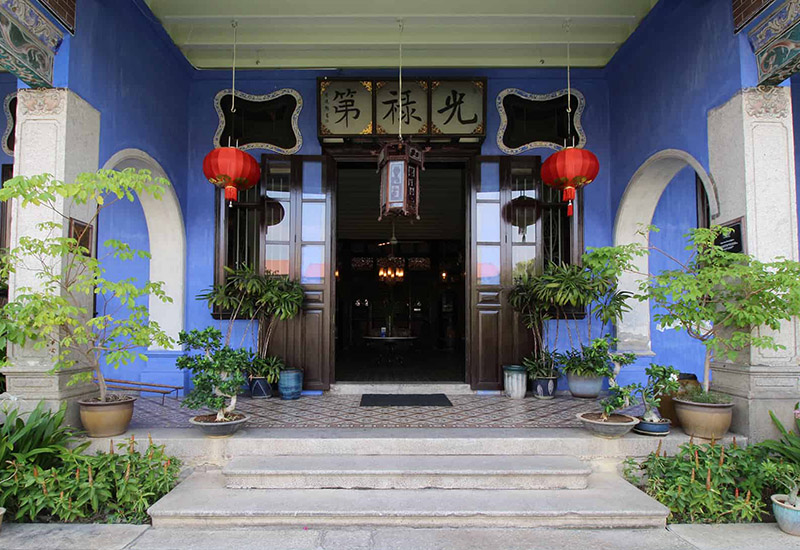 Arguably the most iconic building on this list is the Cheong Fatt Tze Mansion, also known as The Blue Mansion (it's not hard to guess why), having won the UNESCO Conservation & Heritage award. As the only building in Malaysia to achieve this feat, you can bet this landmark has a storied history that's reflected in every nook and cranny. Developed as the residence of Chinese tycoon Cheong Fatt Tze in the late 19th century, the traditional Chinese-inspired mansion incorporates materials shipped from South China and Scotland with the art of feng shui.
It took six strenuous years for conservationists to restore the building when it fell to despair after the passing of its original owner; which guests today can experience the fruits of in the 18 rooms exuding old-world charm, open courtyard, museum exhibition and Oriental garden. For the full experience of this architectural wonder, don't miss the daily tours! W cheongfatttzemansion.com
The Prestige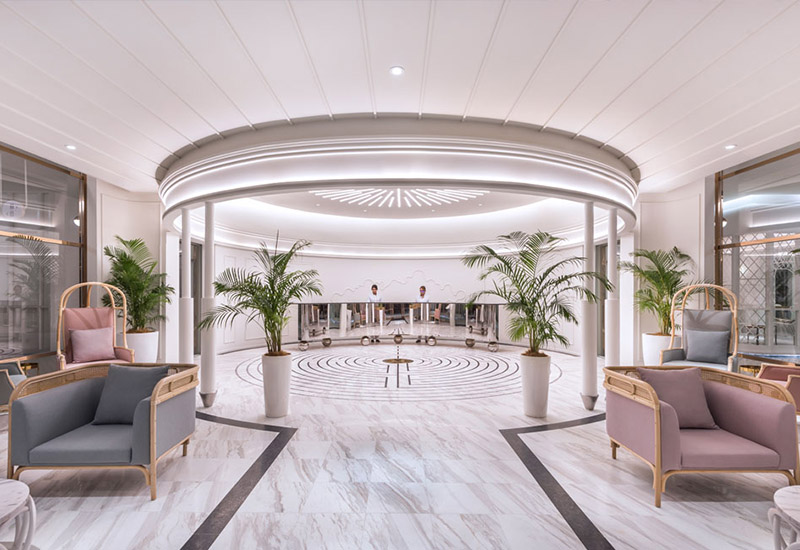 Just opened last year, The Prestige Hotel calls itself a "modern-day interpretation of Victorian design" with quasi-colonial interiors. The first of its kind in Penang, this 162-key homegrown hospitality brand is part of the prestigious Design Hotels™ portfolio. The building was historically a century-old godown used during the maritime trading era in the late 1900s, before undergoing a Victorian-inspired makeover fused with contemporary touches.
Complete with a host of 5-star facilities including an infinity rooftop swimming pool overlooking the Straits of Malacca, a fully-equipped gym, multipurpose halls, arcade and dining outlets, The Prestige promises a charming boutique stay with unparalleled comfort at the heart of Penang. W theprestige.my
Jawi Peranakan Mansion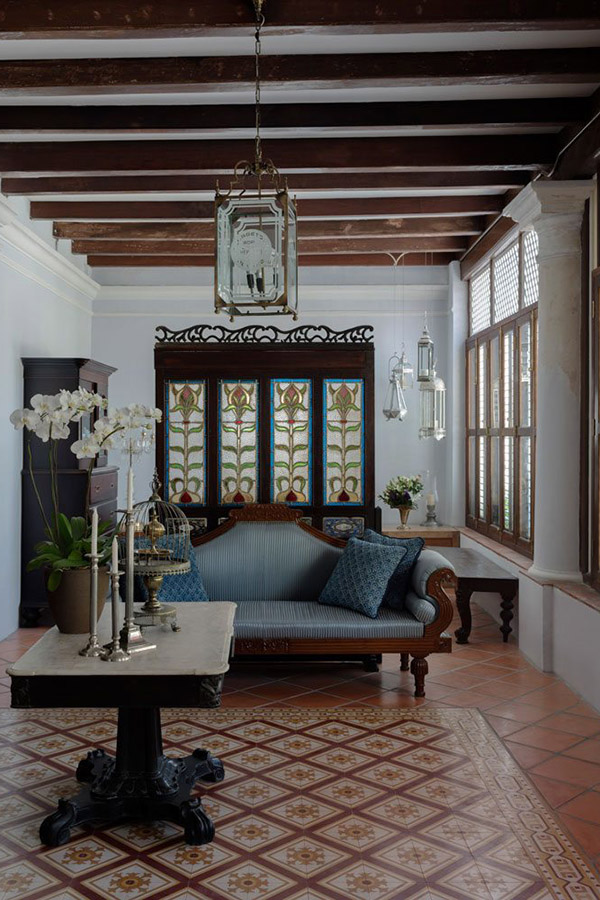 One out of a collection of Georgetown Heritage & Hotels, Jawi Peranakan Mansion boasts an eclectic mix of 18th to 19th century British architecture, Islamic design elements from the Mughal times and Indian ethnic motifs. "Jawi Peranakan" refers to locally born, Malay-speaking Muslims of mixed South Asian and Malay ancestry, who were an elite group within the British Malayan community in mid-19th century Malaya.
Acquired by hotelier Chris Ong when it was in a dilapidated state in 2012, it took 3 years for him to restore the original features of mansion's lime plaster walls, wood lattices, plantation shutters, cornices, architraves, Doric columns and Adam's wheel window arches. Today, the hotel consists of 8 Mansion rooms and 6 family suites finished and furnished with these Ango-Indian features. W georgetownheritage.com
23LoveLane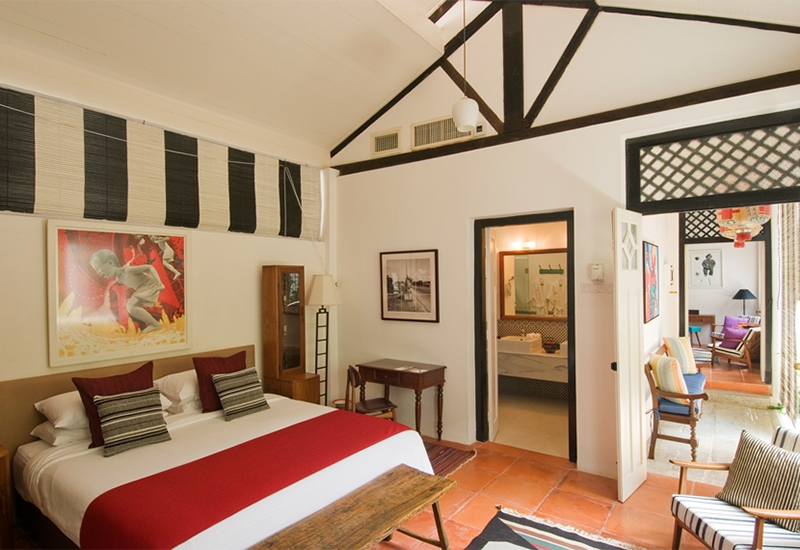 From its façade, 23LoveLane Hotel may appear unassuming, but step inside and you'll be awed by its unique interiors. With construction of the site beginning since the 1800s, a key highlight is the hotel's five buildings that blend references from different architectural periods. Previously owned by a European for his private residence, it was later bought over and converted into a hotel in 2007 before reopening as 23LoveLane in 2011.
There are only 10 rooms at this boutique establishment, and no two rooms are alike. From an Anglo-Indian Bungalow to a 3-bedroom pre-war shop house to a cosy 1-bedroom duplex, there's so much to admire both within the building walls and the surrounding neighbourhood. W 23lovelane.com
88 Armenian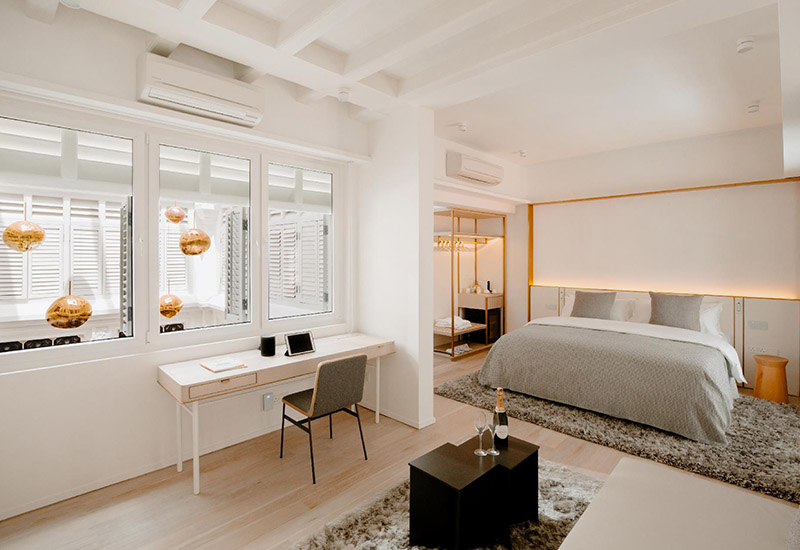 If you've played tourist in Penang, chances are you're familiar with the street art and popular attractions around Armenian Street. Its fame is owed to a history of Armenian traders, some of which settled in a lodging house that is known today as 88 Armenian. After the traders departed, the Chinese migrant community came to settle and established businesses in the copper and brass industry – adding to the location's cultural heritage.
As a nod to its storied past, 88 Armenian weaves copper-clad accents and Chinese calligraphy into the building made of exposed original brick walls and wooden flooring. Meanwhile, lavish furniture, marble bathrooms, smart technology and a bespoke Bath Butler service ensures a luxury staycation in the vibrant neighbourhood. W 88armenian.com
Seven Terraces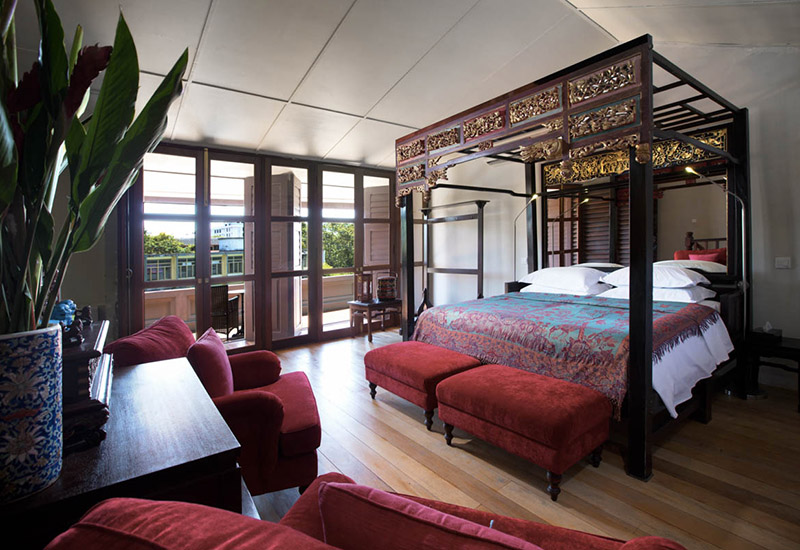 Like the Jawi Peranakan Mansion, Seven Terraces is part of the George Town Heritage & Hotels collection. Located just behind the famed Goddess of Mercy Temple, this row of Anglo-Chinese terrace houses is a redevelopment of the original Lee Kongsi building circa 1893. Featuring classical decorative elements inspired from England, which also resembles urban house models in southern China, these shop houses are connected by a five-foot covered walkway on the ground floor – a colonial adaptation designed to suit our tropical climate.
The spacious suites hark back to the splendour of the Peranakan Chinese era, with cast iron lace work and slatted wooden screens decorating the interiors. Most of the 18 suites also come with a mezzanine floor that double as airy living spaces. W georgetownheritage.com
Photos courtesy of respective hotels