The journey of Bottega Veneta continues with creative director Matthieu Blazy, and here the collection travels literally and metaphorically. From the outset, it was clear Blazy intended to take us globetrotting, even if no one actually left their seats. During the show, the floor was covered entirely in a cartoonish interpretation of oceans and continents, so when the models strolled out, they were walking all over the world. 
Texture is something Bottega Veneta handles with expertise. The SS24 collection is a landscape abundant in clashing and harmonising finishes. From the knitted swim costumes, slickly tailored suits, frayed fringed hemlines, crochet dresses with blossoming raffia pom poms and woven sweaters, the collection is suggestive of something far more contemporary.  
The Italian fashion house is nothing without its accessories, and this show certainly brought them. Leather newspapers from around the globe morphed into Foulard bags, tropical leaf, pool blue, raffia and rope shoes and bags that were all realised in highly crafted leathers; while ceramic and oversized Intrecciato Sardine bags took on an almost novelty aspect. The classic Bottega rattan weave in all sizes was also out in force, naturally. 
The simple wonder of dressing without boundaries is utilised in the collection – of cactus and nautilus shell dresses, flowers, fireworks and rock formations. The personal pleasure of dressing up, of being whoever and whatever one would like to be, of travelling in the imagination as much as in the world through clothing is what the collection is all about. 
Blazy states, "There is a need to reconnect to a primal world of animals, minerals, and plants. It's like collecting seashells – beautiful, meaningful or meaningless. It's linked to the beauty of small marvels and natural wonders. It's embracing something freeform: these are clothes without codes."
See all the best runway moments from Bottega Veneta Spring/Summer 24 below.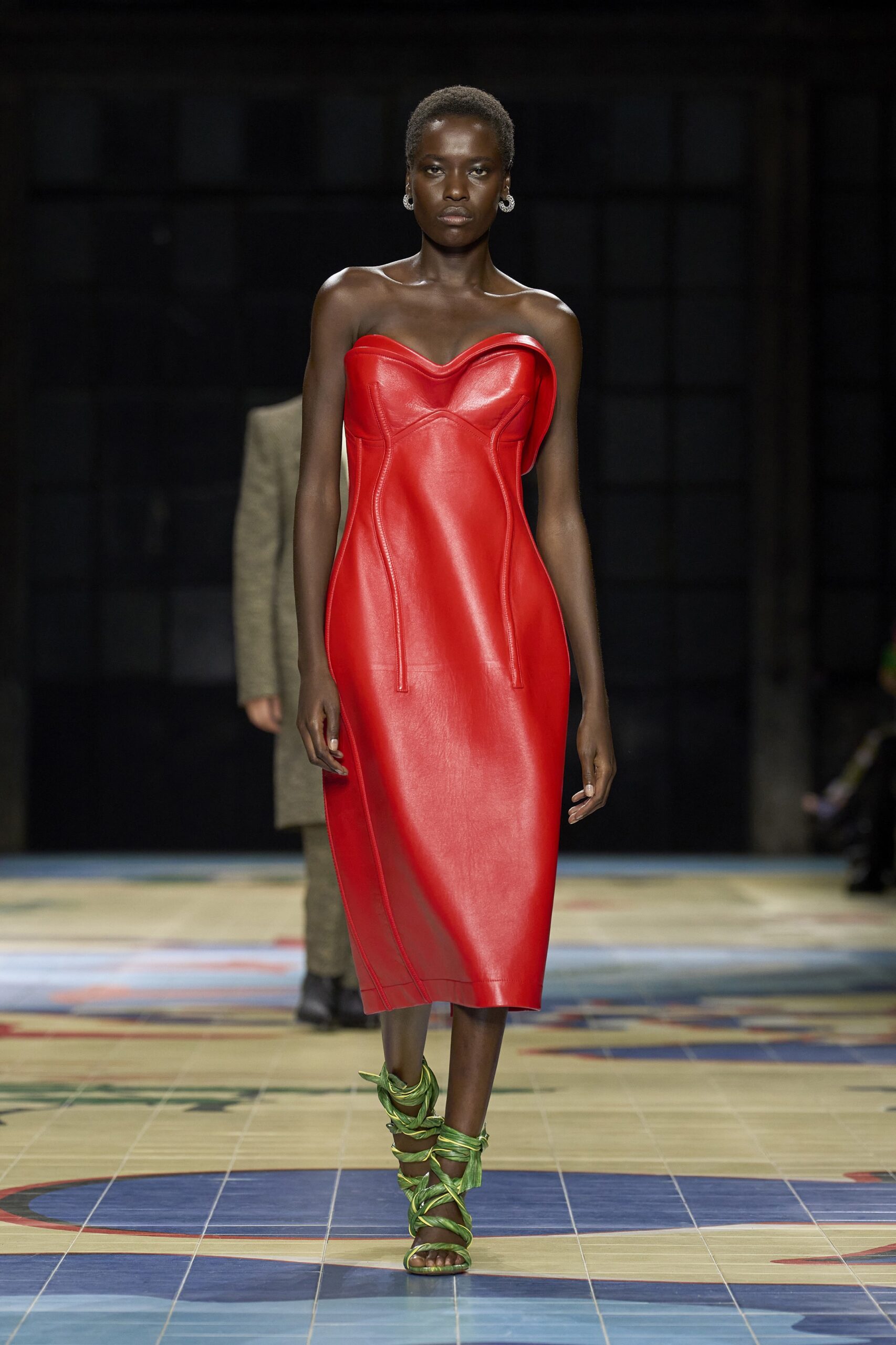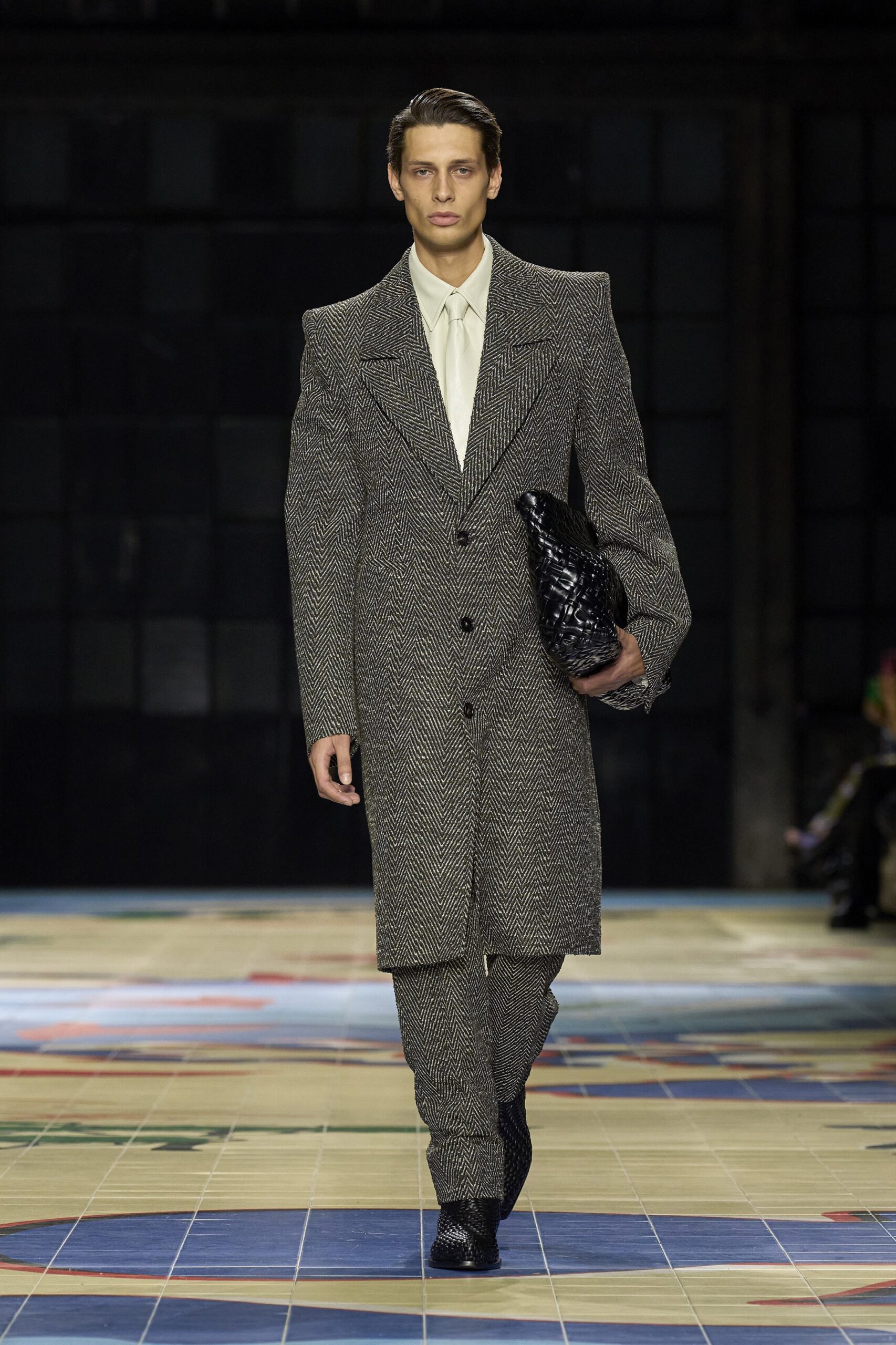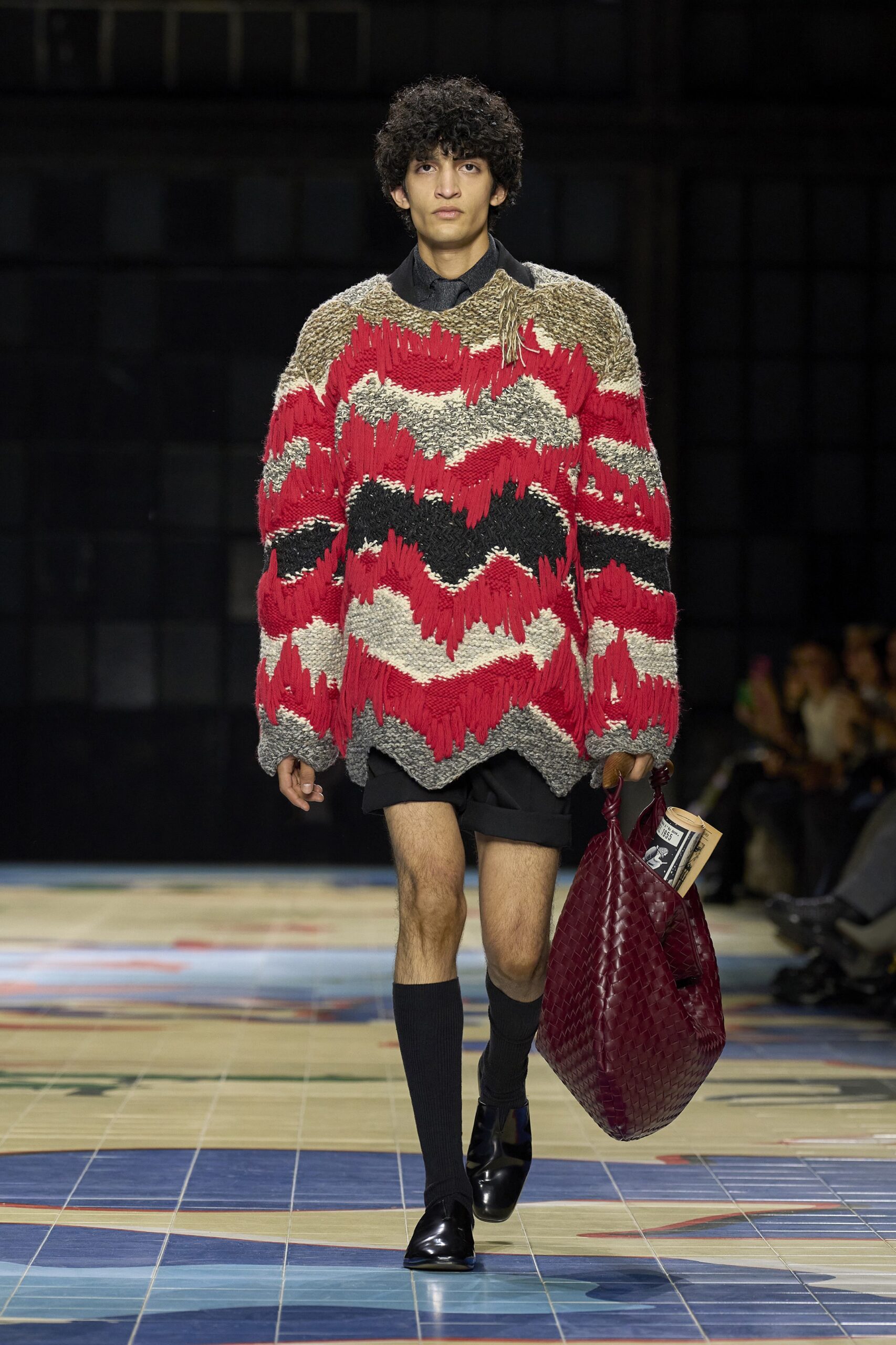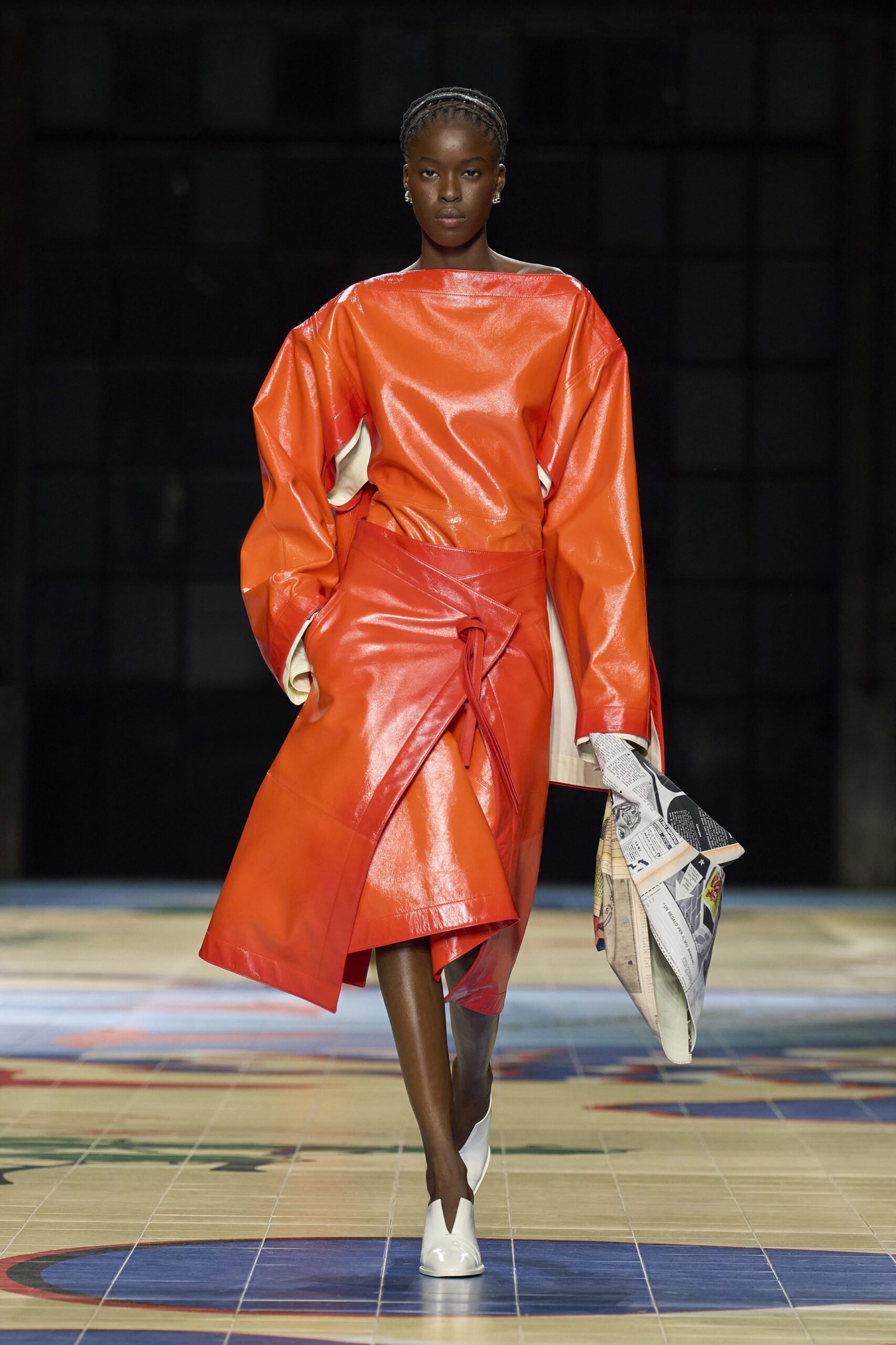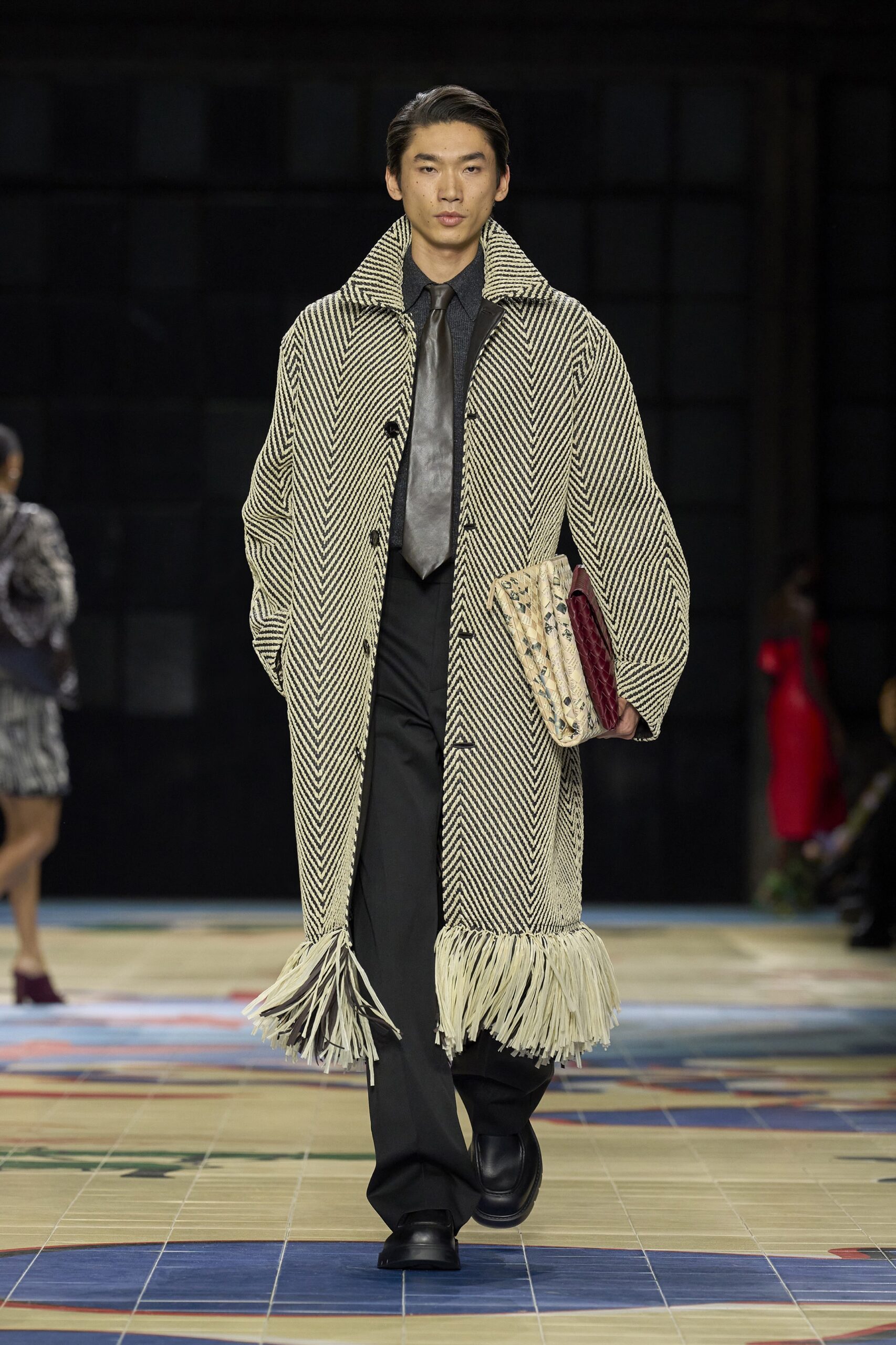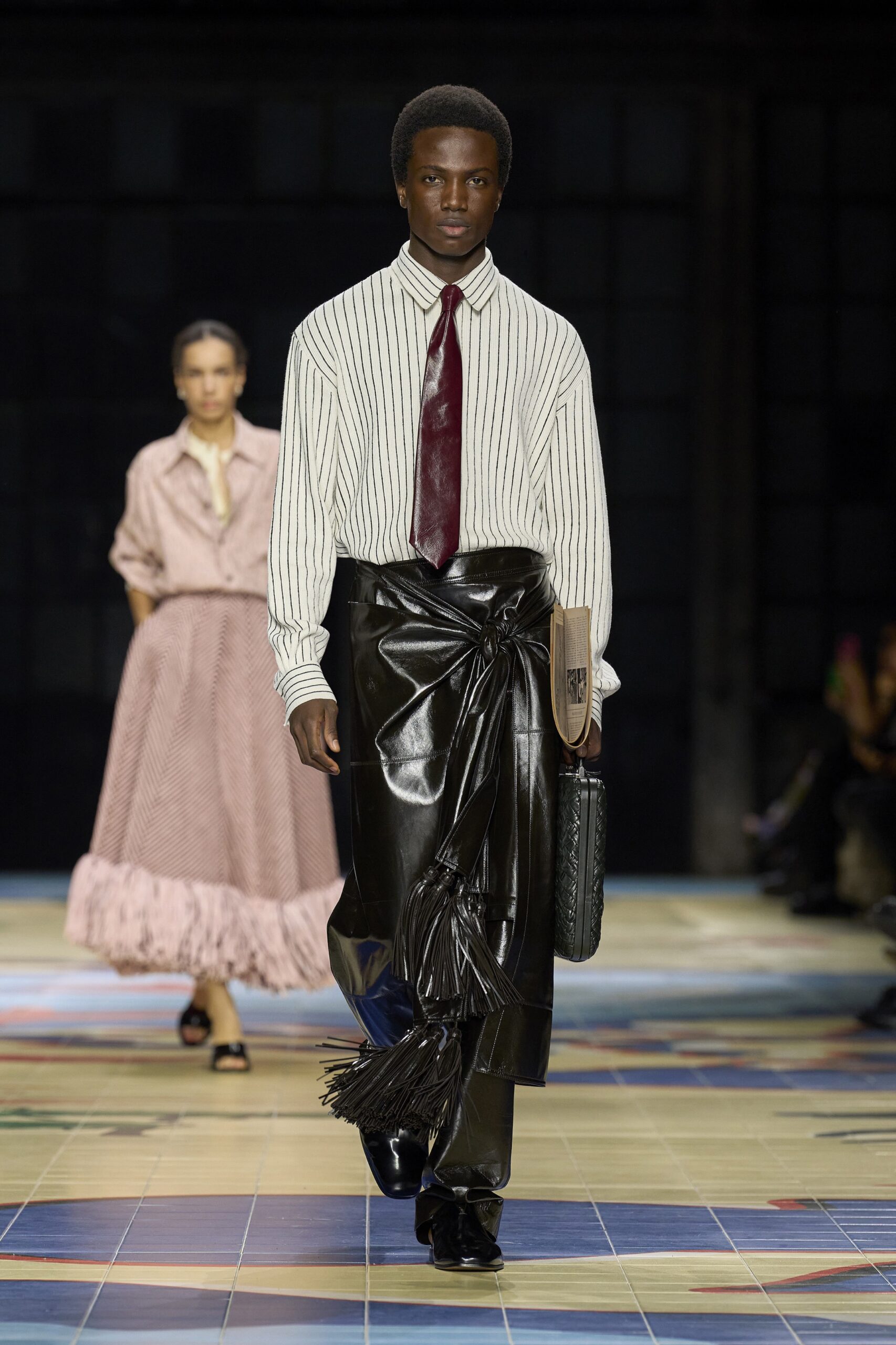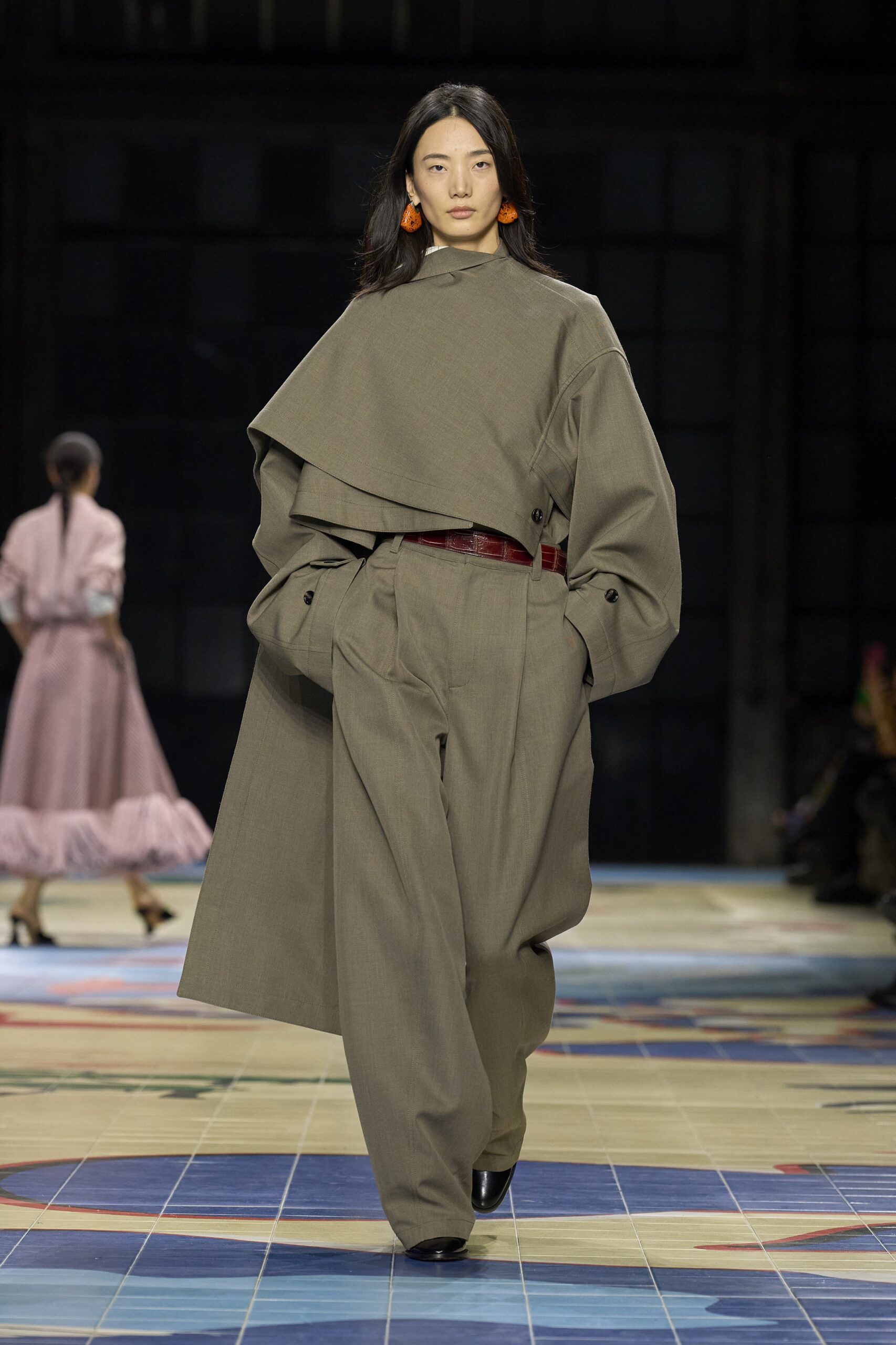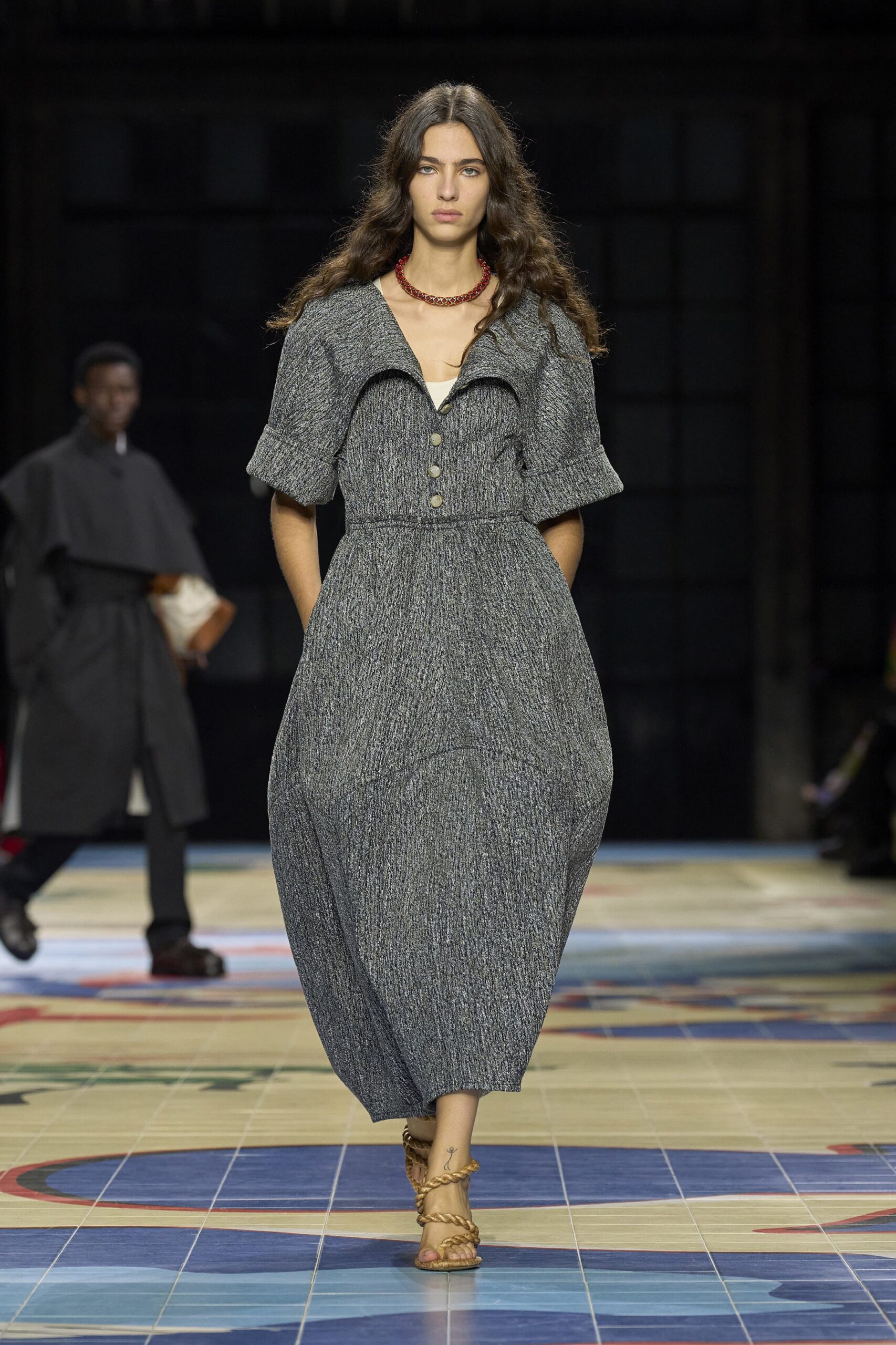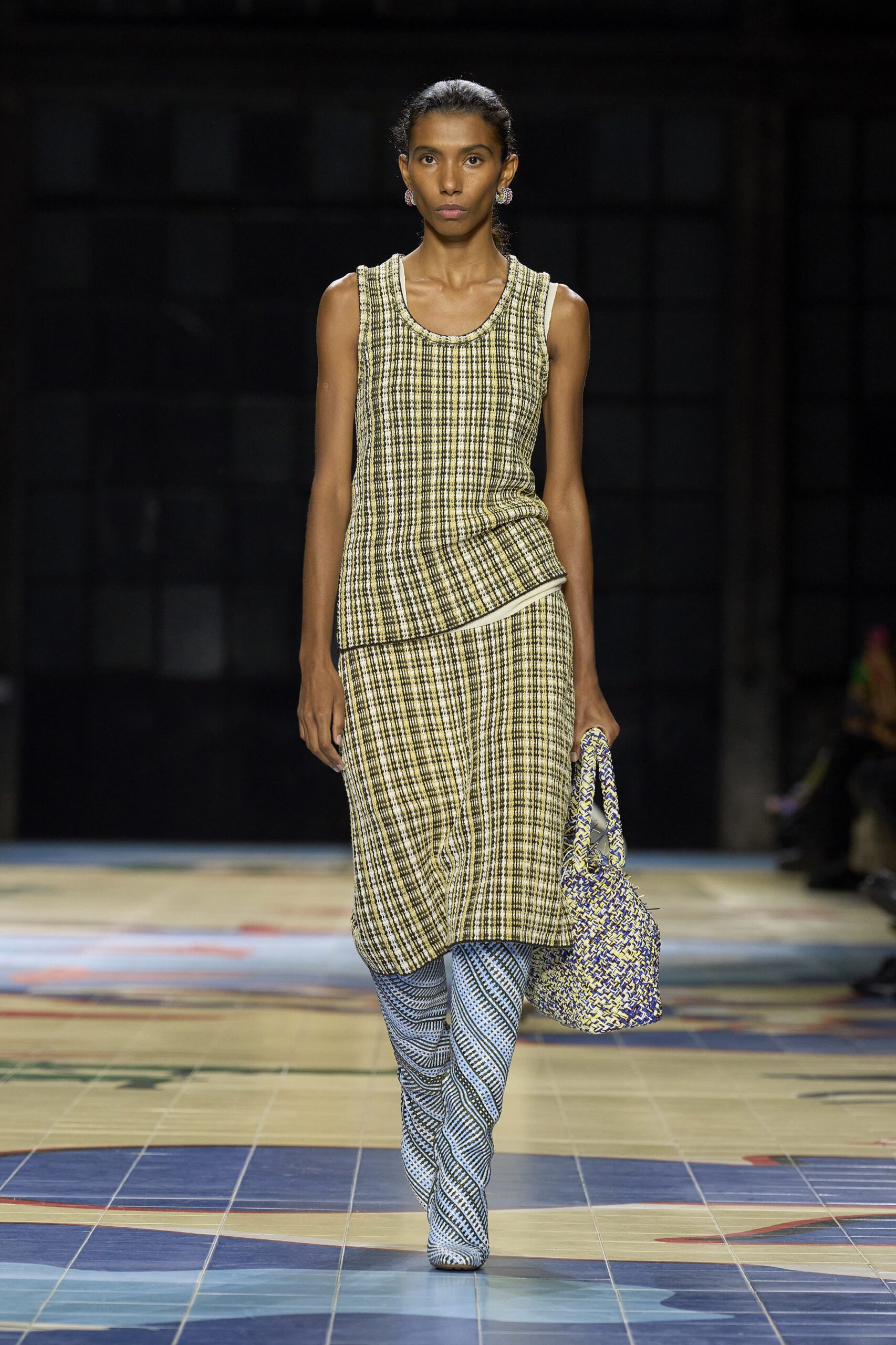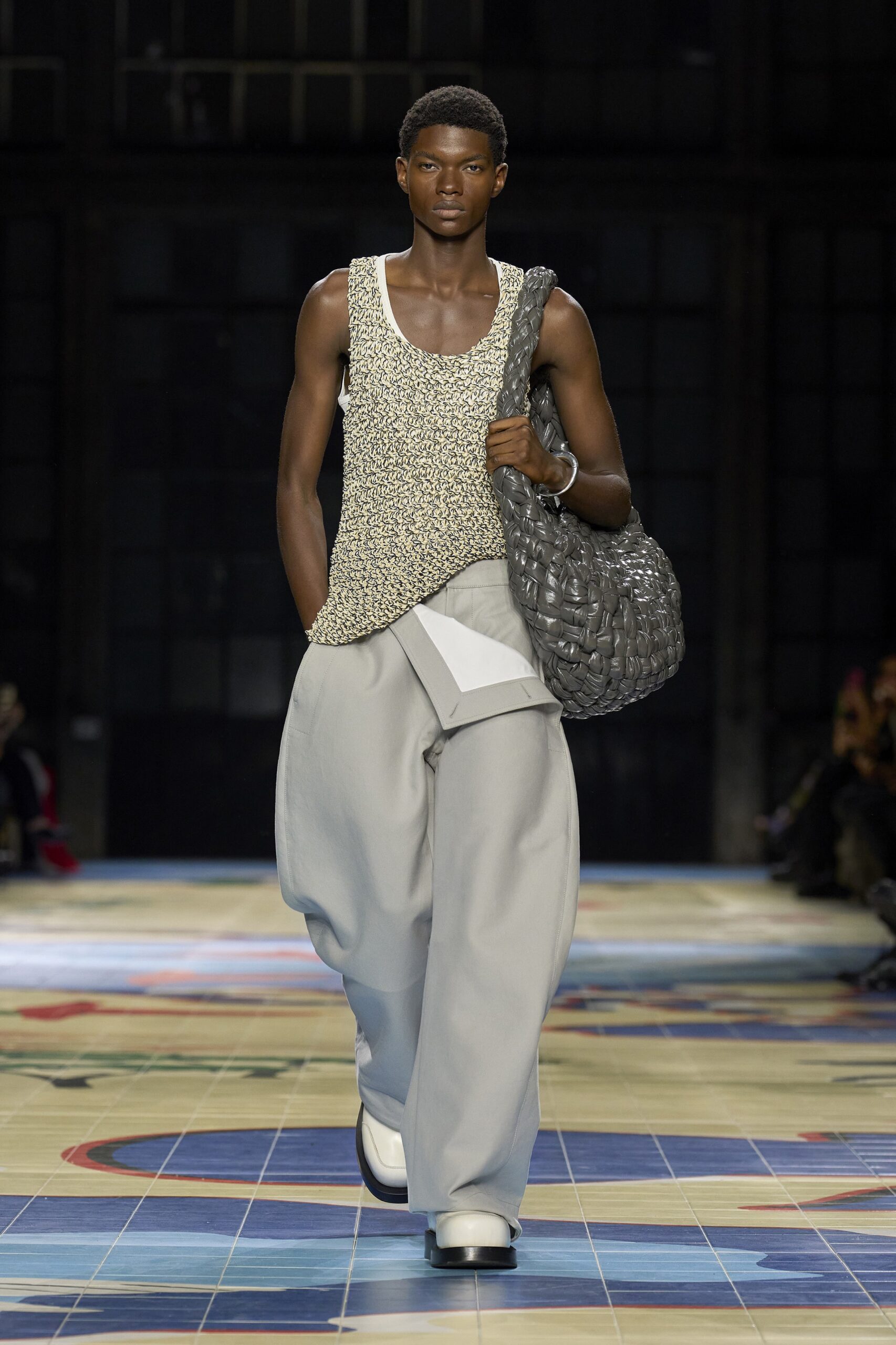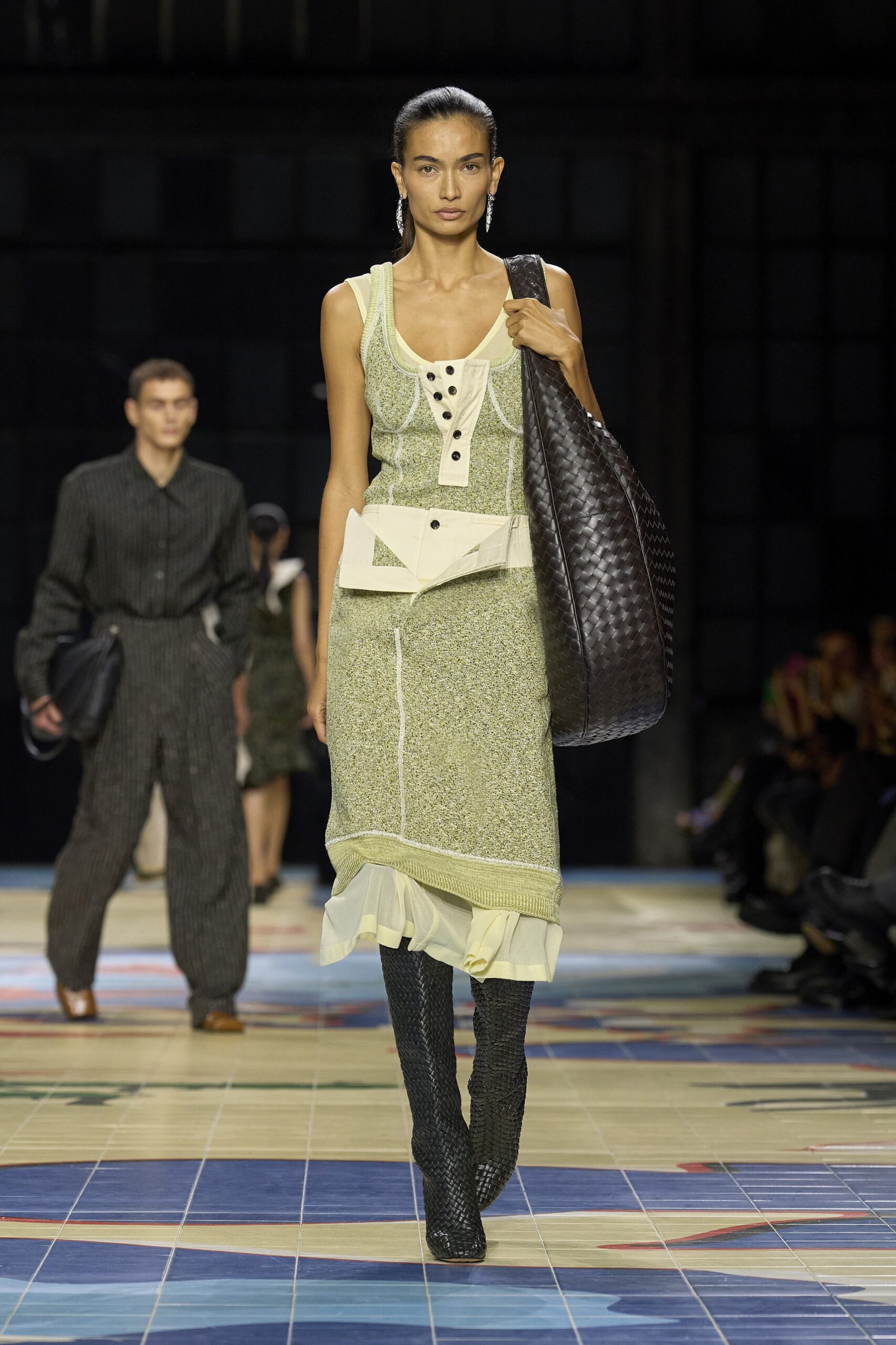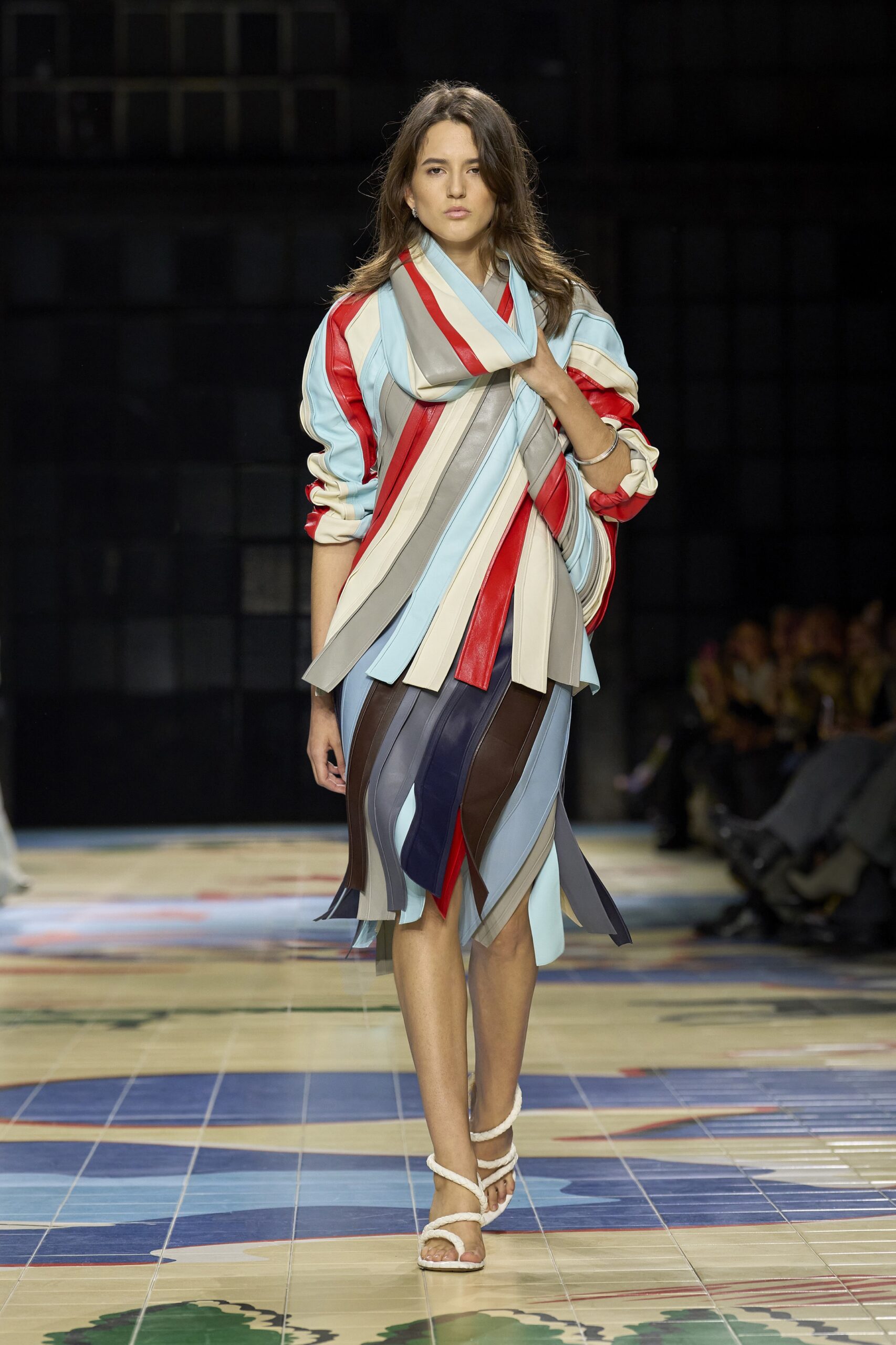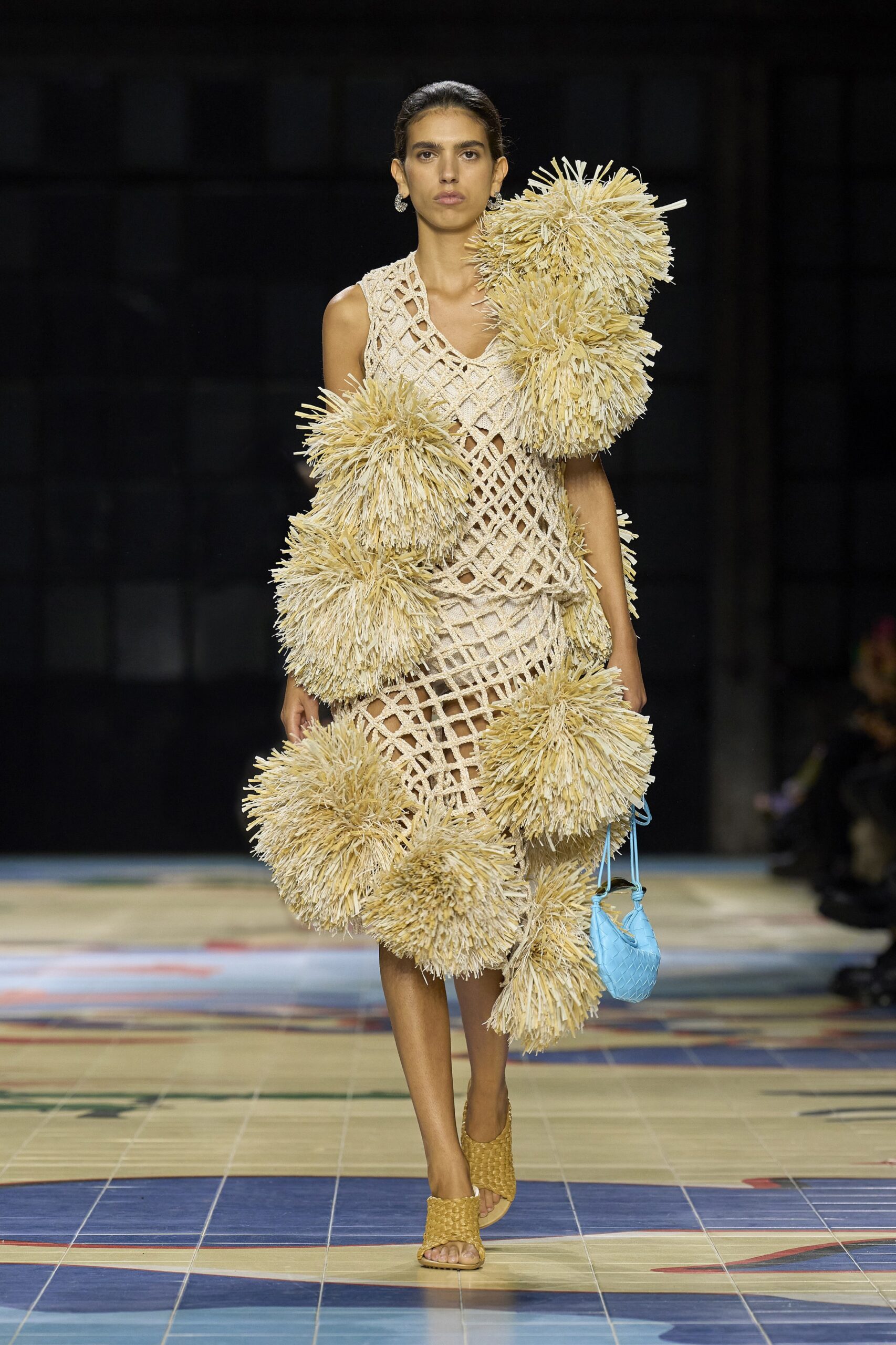 Photos by Bottega Veneta.