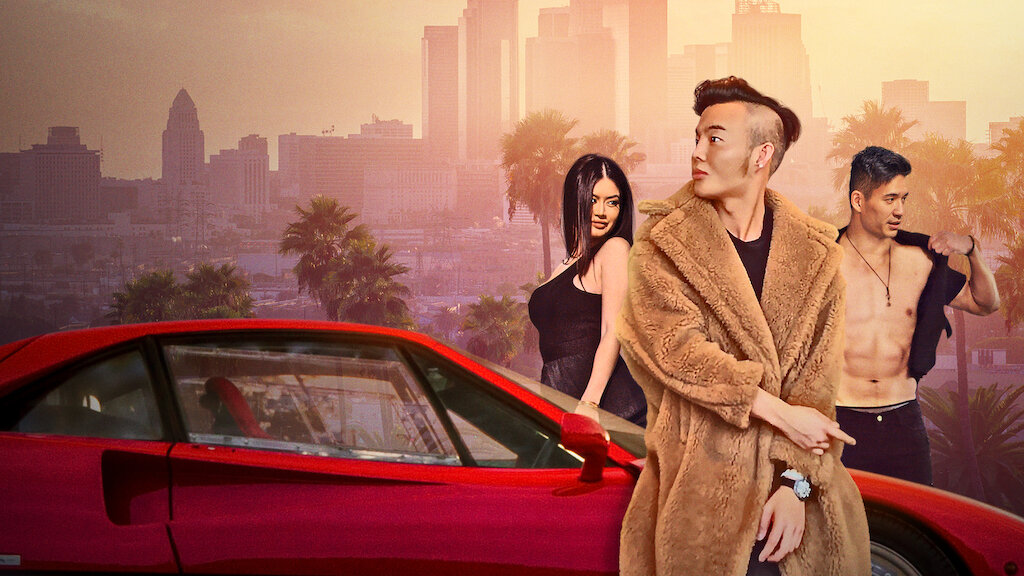 It's glamourous, it's decadent and it sure is addictive. Netflix's latest glittering reality TV indulgence Bling Empire brings to our screens the lives of an elite group of super wealthy Asians in Los Angeles and the many dramas their extravagant lifestyles bring.
From the rivalry between Anna Shay, daughter of a weapons billionaire, and Christine Chiu, married to a direct discendent of the Song Dynasty, to the unbelievable antics between Kane Lim, heir to one of Singapore's biggest tycoons, and Kevin Kreider, an adopted Korean model raised in Pennsylvania, the juiciness has no end.
Curious as to who exactly these people are before you invest your time in their lives? We got you covered.
Christine Chiu
View this post on Instagram
This 'Queen of Beverly Hills', as nicknamed by fellow castmate and millionaire heir Kane Lim, co-owns Beverly Hills Plastic Surgery with husband Dr Gabriel Chiu. While her husband sees to the surgeries, she stands in as the managing director while juggling her other glamoruous duties as mother, philanthropist and board member of a series of non-profit organisations. She's a known collector of haute couture and fine jewellery, two things seconded only by her love of wearing them, something she well illustrates throughout the show. The Chius are also as generous with charities as they are with themselves – they donated US$1 million to the Cayton Children's Museum on the occasion of Baby G's first birthday and created The Prince's Foundation Chiu Health and Wellness Programmes and Centre in Scotland with Prince Charles. Christine was also formerly on another reality TV series Real Housewives of Beverly Hills and the couple owns two pet llamas.
Anna Shay
View this post on Instagram
We are first introduced to Anna in the beginning of the season via a trip to Paris for fellow castmember Kelly Mi Li's birthday. Anna charters a private jet for the trip, a no biggie feat whatsoever given that she is the daughter of the late billionaire and Pacific Architects and Engineers founder Edward Shay. Of Japanese and Russian descent, Anna came into her fortune by selling off her father's company for US$1.2billion in cold hard cash. After splitting the money with her brother, she then invested her share in private jets, designer clothes, mansion parties and the Sunset Boulevard in Beverly Hills, turning it around for a market price of US$16 million. She also has a son Kenny Kemp who is an avid stoner and is reported to have a million-dollar bong collection, according to Buzzfeed.
Kane Lim
View this post on Instagram
Kane left sunny Singapore, where his family made their money in oil, gas and real estate, for the glitz and glamour of LA, where he learnt to invest as a teenager, founded his own investment holdings company Kix Capital and was a millionaire in his own right by the time he hit the age of 20. In an interview with Voyage LA, he said his focus right now is in growing the investment arm for his family business while doing some residential deals in LA. His soft spot is for luxury watches and designer wear, in particular, shoes. We'd watch the show just for his witty one-liners and warm camaraderie with his best friend Kevin Kreider
Kevin Kreider
View this post on Instagram
Unlike the rest of the cast, Kevin didn't quite come from money. Instead, he is an adopted child from South Korea, raised by a German-Irish family in Philadelphia. His lack of bling doesn't really matter, especially when he takes off his shirt to reveal chiselled abs and glasscutter sharp cheekbones that have landed him on the cover and pages of Men's Health, Peloton, Gilette and more. He uses his platform to speak out about male portrayal and perception in the media, in particular Asian men. Given his looks and physique, it's almost impossible to believe that he started getting into fitness as a means of building self-esteem.
Kim Lee
View this post on Instagram
If she looks familiar, that's because she's a popular DJ in Southeast Asia who draws crowds of 50,000 with a bat of her eyelashes. Kane calls her "Asia's Calvin Harris" and rightfully so since she's toured the world with Steve Aoki, Diplo and Cardi B just to name a few. Her bombshell figure and halting good looks have also graced the covers of many magazine like GQ, Esquire and Maxim.
Cherie Chan
View this post on Instagram
The heiress to a denim empire, Cherie is a soon-to-be mother of three, who was once signed to Sony Music Label while being primed to become a pop star in Japan. In true Asian parent woe, her mother objected to her plans, which led to it not materialise, something that Cherie has yet to come to terms with despite her mother's passing. However, she is breaking taboos and making new norms by raising her two (soon to be three) children with boyfriend Jessey Lee, the heir of a furniture empire, despite not being married. She also started her own organic tequila brand, Religion Tequila.
Jaime Xie
View this post on Instagram
The daughter of Beijing-born tech billionaire Ken Xie, Jaime is a former competitive equestrian who only discovered fashion later in life due to a childhood surrounded by tech. Today, she's more haute couture than horses with Chanel and Dior making regular appearances on her Instagram feed. She's quite a little entrepreneur as well, with ventures ranging from a show brand to organic café. She's also close friends with Steve Job's daughter, Eve Jobs.
Kelly Mi Li
View this post on Instagram
A social media influencer since 2012, Kelly Mi Li is slowly but surely rising through the ranks of Internet fame as a producer of Tv shows and movies. She's no stranger to cinema as she's dating Andrew Gray, aka Red Ranger from Power Rangers Megaforce.
Guy Tang
View this post on Instagram
The bigger the hair, the closer to God so the saying goes, and Guy is the guy to go to for the biggest, most stunning tresses. As one of LA's most popular celebrity hairstylists, Guy is used to the fame even before Bling Empire with celebrity clients like Mariah Carey. He's grown his repertoire to include YouTube star and music artist, so you know there's no stopping Guy from reaching celebrity God status now.
Bling Empire is now streaming on Netflix.