The very source of life is our body cells' best regenerator, and consequently, our skin's best booster.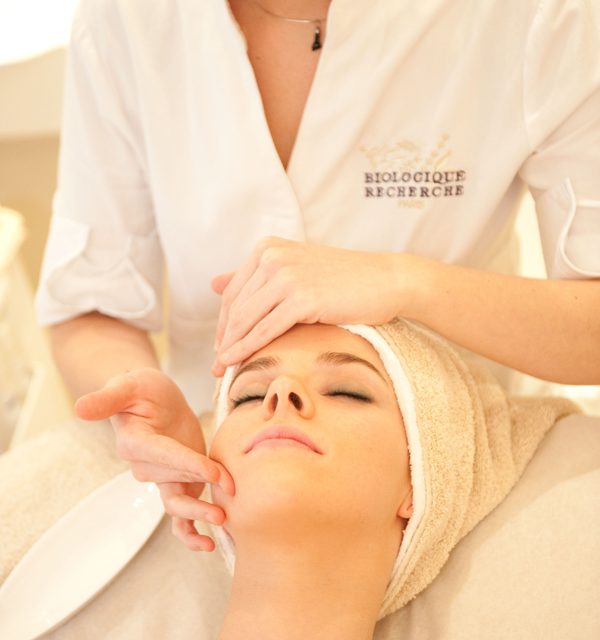 From thousand ringgit creams to increasingly advanced scientific treatments, men and women alike have constantly raced against the clock to find the next anti-ageing cure.
Recent research, however, has revealed that perhaps the secret lies in the most basic of chemistry – oxygen.  The very source of life is our body cells' best regenerator, and consequently, our skin's best booster. It directly affects the skin's production of collagen and elastin by stimulating the transformation of nutrients from food into chemical energy.
For women in urban environments, their oxygen doses prove significantly lower due to pollution all around. Resultantly, their skin is more lethargic due not just to free radicals from pollutants, but also their cells' inability to effectively absorb the most from their skincare routines.
Célia Gratiot, master trainer from French luxury beauty brand Biologique Recherche breaks breaks it down for us further the importance of oxygen to the skin.
Prevents acne and skin rash
To protect against external attack, the skin enriches its hydrolipidic film in lipids and therefore increases its production of sebum. In a polluted environment, the accumulation of toxic substances on the surface of the skin causes these lipids to oxidize, resulting in the development of blemishes and acne. Oxygen is needed to help the skin flush out  said accumulation of toxic substances.
Prevents premature cutaneous ageing
Women who live in an urban environment have deeper wrinkles. Significant skin dehydration alters the skin's protective barrier, making it easier for pollutants to access the skin cells and accelerate their cutaneous aging process. Dermal fibers can be attacked by free radicals. Oxygen can plays a key role in strengthening the protective barrier for firmer, younger looking skin.
Reduces dryness and dehydration
Pollution adversely affects the skin's moisture level, which triggers damage of the skin barrier. The consequences are manifold: excessive desquamation, loss of suppleness and radiance. Free radicals' attacking our cells, referred to as "oxidative stress", is caused by tobacco, UV rays or pollution. Because of their instability, free radicals are extremely reactive and provoke a chain reaction. These chain reactions can result in the partial or even total destruction of the neighboring cell and tissue structures within the body. In vivo, this results for example in the appearance of wrinkles and fine lines, which can be noticeable on the face. Oxygen, as a big component of moisture, can reverse this chain effect.
Revitalises dull and tired complexions
The body is designed to follow a biological rhythm lasting around 24 hours, alternating between periods of activity and sleep during which its repair systems are activated. However, very often among active individuals, the frantic pace of life takes over and leads to sleep disorders which prevent these repairs from being carried out as effectively as they could be. It leaves its mark on the face: bags and puffiness under the eyes, dull complexion and drawn features; in cells and tissues, waste accumulates, energy levels are at their lowest and the metabolism slows down. Oxygen once again kickstarts a lot of these energy levels to reset the systems back into its ideal rhythm.

The solution: Biologique Recherche VIP O2
Biologique Recherche has reinvented each of its bestselling VIP O2 product focused on the oxygenisation process for your healthiest, strongest and youngest looking skin. It does so by  meticulously selecting the active ingredients best suited for each stage of the treatment to create the ultimate anti-pollution weapon.
Combined with Biologique Recherche's exclusive Oxygenating Complex, VIP O2 products will have 3 new targeted actions according to each use during the treatment: purify, detoxify and protect.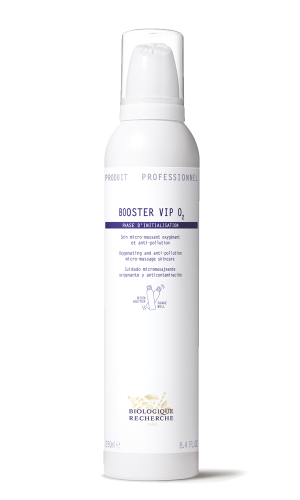 Its new-generation active ingredients help purify and protect the skin tissue against the pollutants found in urban areas, which are sometimes smaller than skin pores. The skin is clean and healthy, ready to receive other Biologique Recherche care products. Its natural radiance and luminous complexion are restored.
The best of the entire VIP O2 range can be found in a concentrated Booster VIP O2 that delivers the most potent of a specific Oxygenating Complex specific to Biologique Recherche. It has exceptional oxygenating properties: ex vivo tests show that it stimulates cellular respiration via a nano-emulsion system which delivers Perfluorodecalin, a molecule known for its ability to transport oxygen (like hemoglobin in blood). These significant results highlight a direct "oxygen carrying/replenishing" effect. Cell oxygenation stimulates cellular activity in order to improve the skin's hydration and barrier function.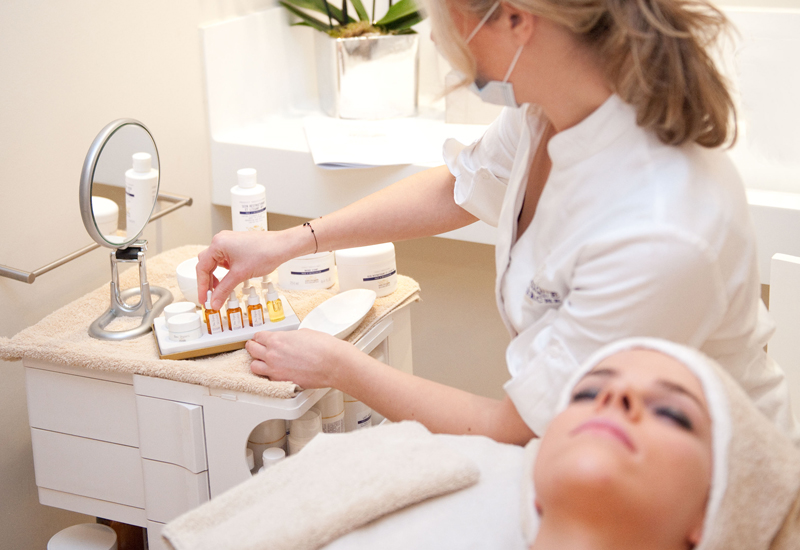 Where can you find it? Biologique Recherche's products are available exclusively at The Spa at Mandarin Oriental KL.
Experience the best of its benefits with a special facial treatment, administered by skilled therapists trained to best feed the goodness of the VIP O2 Booster to your skin from 4 choices – The Skin Instant Lab for a quick 30-minute pick-me-up, The Booster/Haute Performance for a deep penetrating treatment, The Custom Made/Sur Measure Treatment for targeted treatments focusing on specific troubles or The Second Skin/Second Peau Treatment for exceptional anti-aging that will visibly lift and treat signs of aging using an electro spun mask made up of 80% hyaluronic acid.
The prices for Skin Instant® Lab, Custom Made, Booster, and Second Skin are RM 180, 580, RM 720, and RM 1680 nett respectively. A surcharge of RM 60 nett applies to Oxygenate Booster treatment. Biologique Recherche products are also available for purchase at The Spa.
For more information, please contact The Spa at +60 (3) 2179 8772 or email mokul- spa@mohg.com.
(Photos: Biologique Recherche, Mandarin Oriental KL)