Often overlooked, lighting design can change the entire atmosphere of your home. From plain jane and mundane, the right lighting can brighten and revive any space. Keep in line with the elegant theme with pieces from Tom Dixon or turn your home eccentric with items from L'Objet. We're assisting you with the best luxury lighting options that will freshen up any room in your home. 
STEPHANIE NG DESIGN Maidenhair Ronda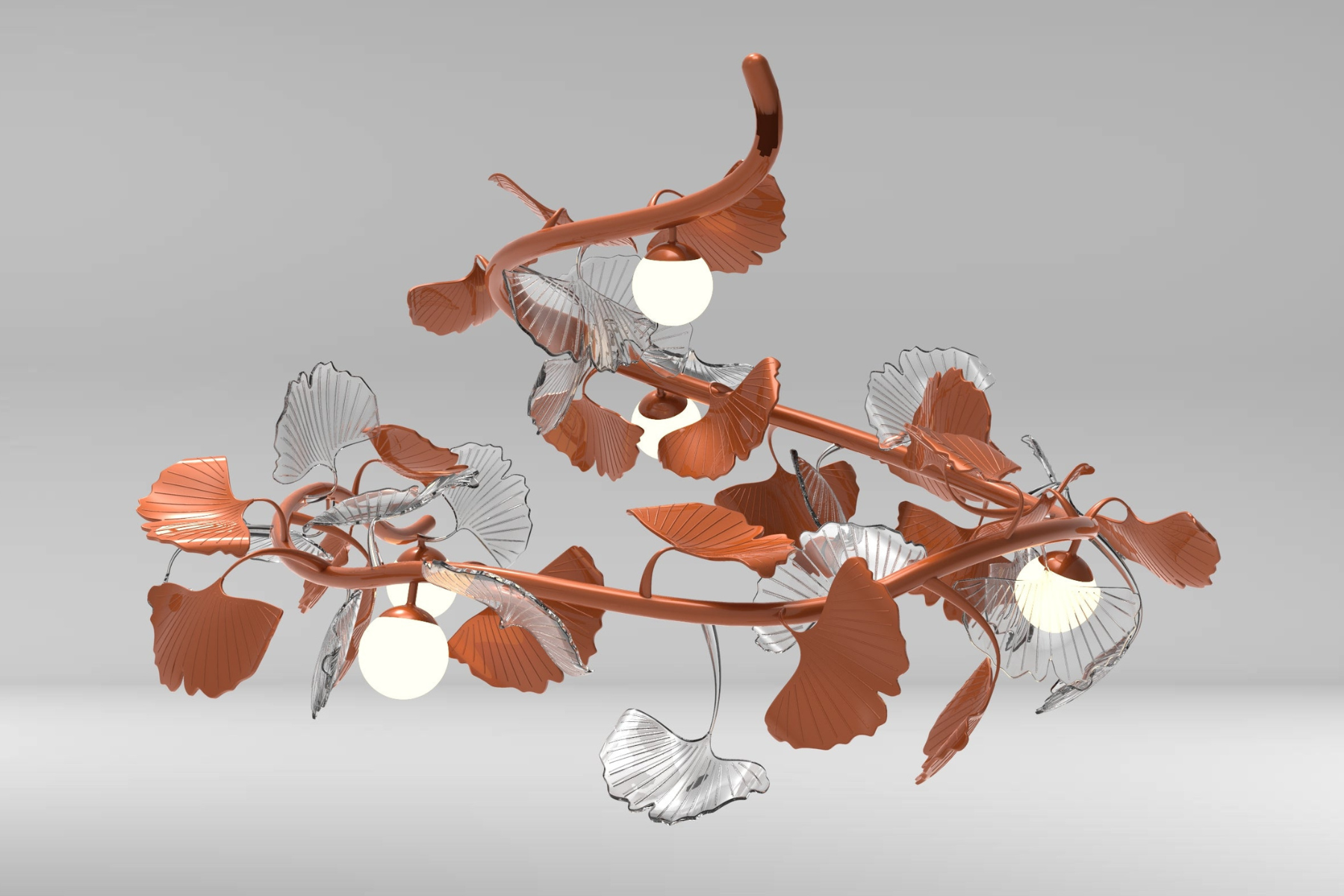 Paying homage to the Ginkgo biloba, also called the Maidenhair tree, this particular lighting option makes for a perfect statement piece above the dining hall. The lighting depicts intertwining vines as light bulbs represent berries emerging from the stem. Every leaf is handcrafted with brass and handblown glass, elevating its uniqueness. Stephanie Ng Design
TOM DIXON Melt Pendant Light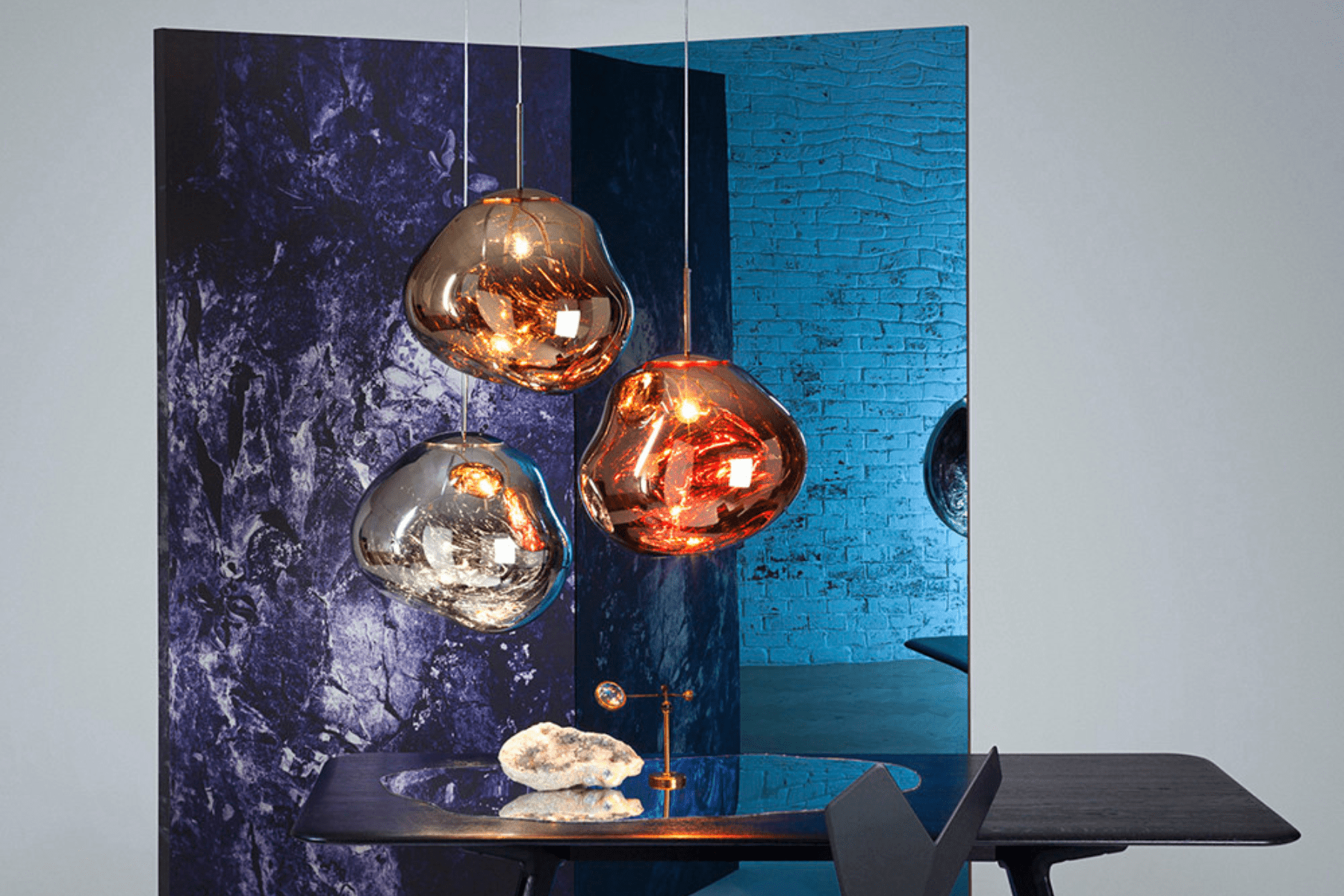 This smokey lighting from the British luxury designer will make a lovely addition to your kitchen countertop. Its polycarbonate body transforms into a stunning melting-blown glass effect when the light is switched on. On the contrary, when it's not in use, the warped shape and mirror effect turn your home into an elegant space. Amara
JONATHAN ADLER Globo Table Lamp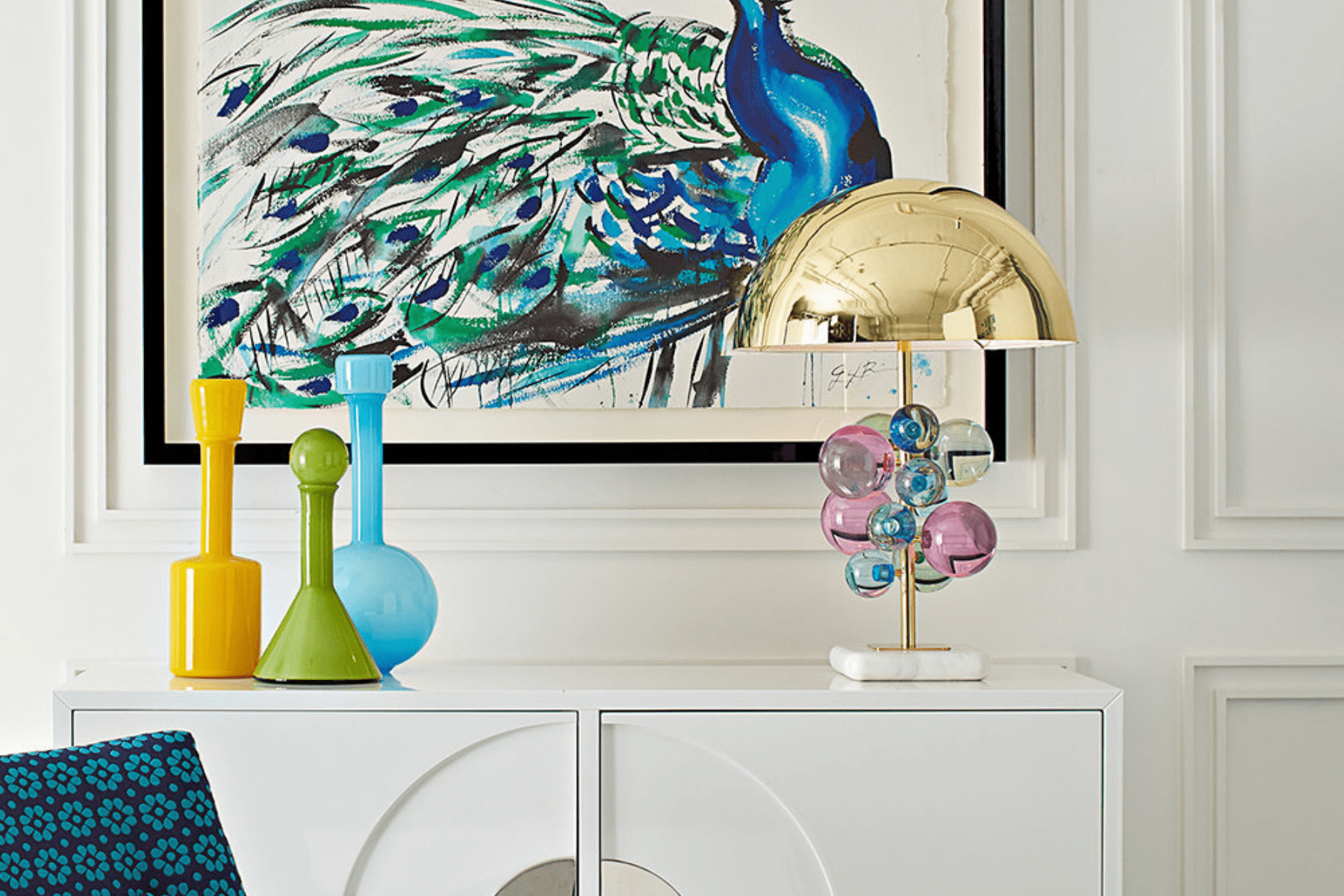 With this Globo table lamp, you can add a slick contemporary design to your room or living space. The lamp features a domed shade made of bright brass that rests on a base of pure white marble. It's eye-catching yet stunningly stylish with the cluster of Lucite orbs along the stem, bringing an ideal ambience to any environment. Amara
SLAMP Mida Ceiling/Wall Light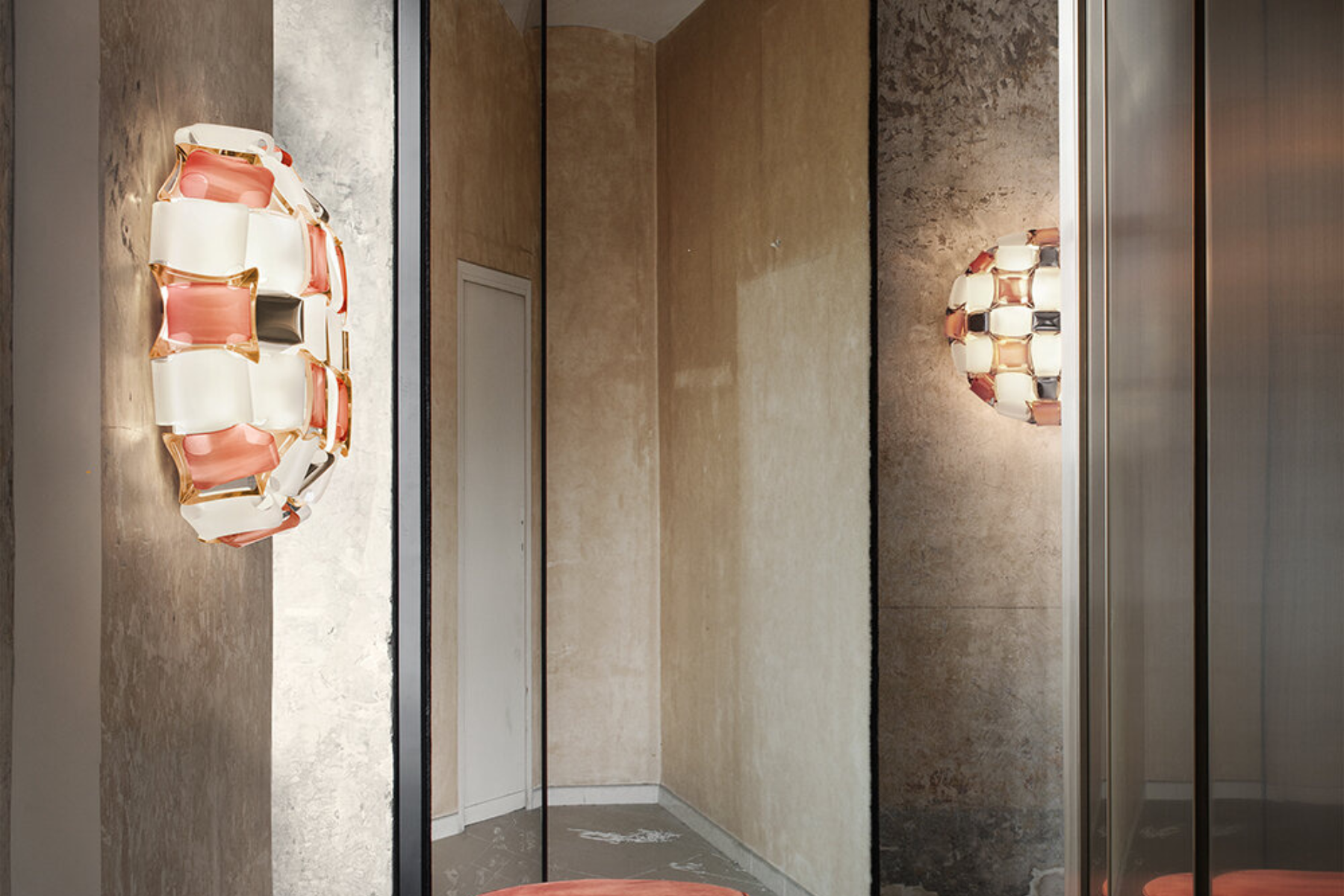 Inspired by the world of haute couture jewels, the Slamp Mida ceiling or wall light brings opulence to any simple area in your home. With the use of two to three light bulbs inside, the Lentiflex gems are able to diffuse glow throughout the space. Hence, a single lighting would suffice for a medium-sized room. Amara
L'OBJET Haas Simon Leg Table Lamp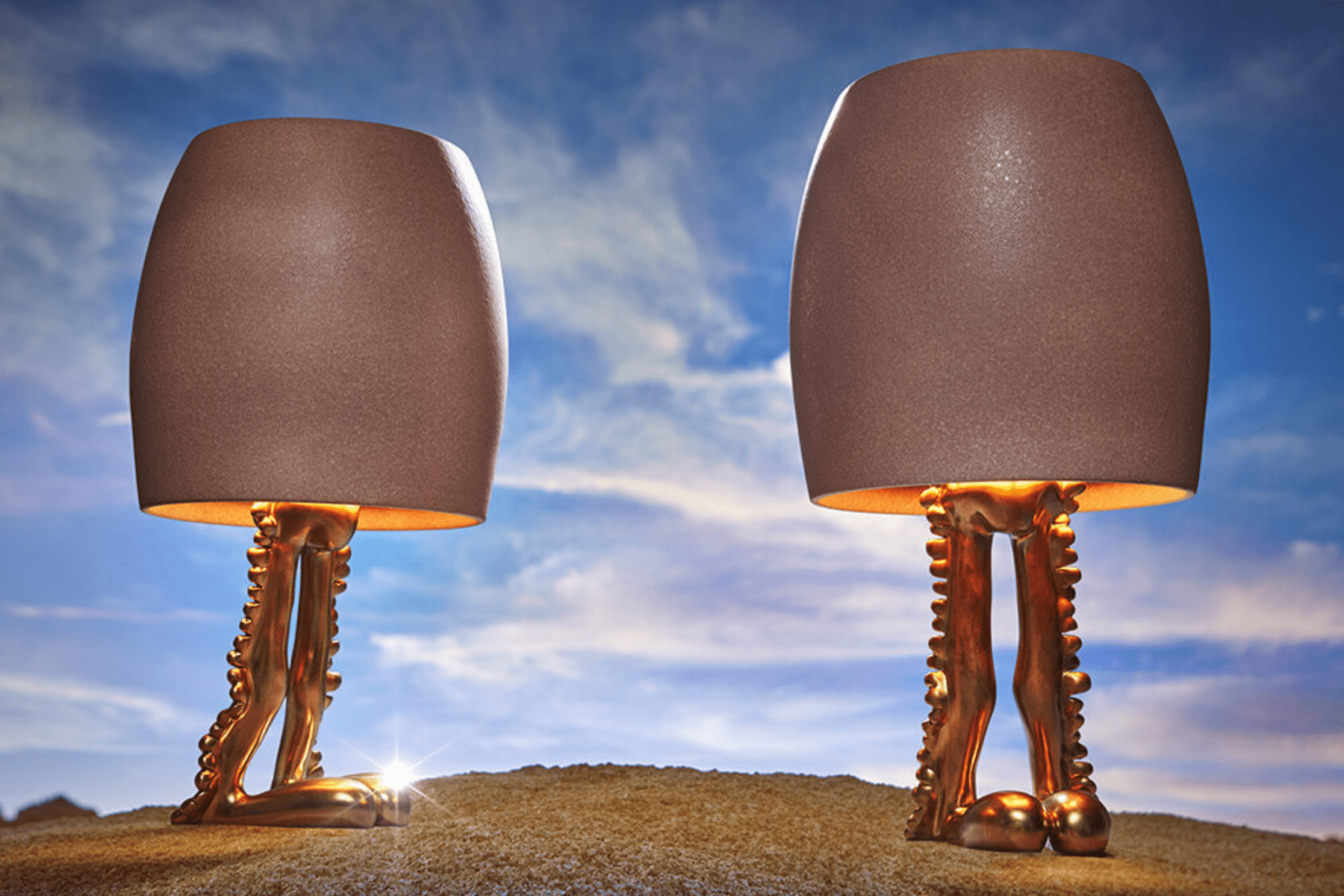 For the quirky at heart, this whimsical monster leg L'Objet table lamp will exude personality in any atmosphere. In collaboration with Haas Brothers, the legs of the lamp are made with brass white the shade adopts a neutral earthy hue. Place this at your bedside or on your home office desk for a little pick-me-up every morning. Amara
FORNASETTI Cylindrical Lamp Base in Libri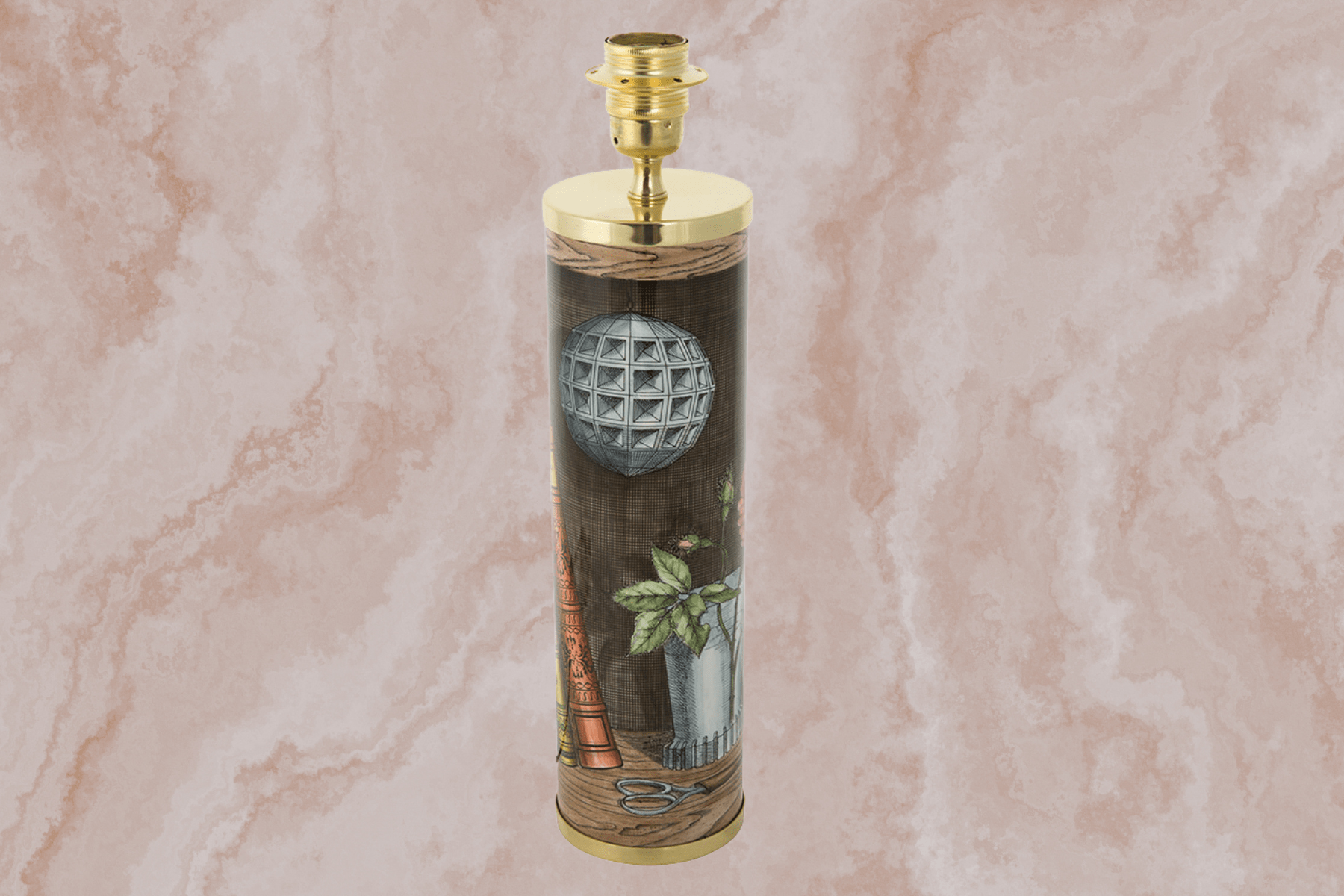 Every furniture or lighting piece by Fornasetti is a work of art, aiding in bringing any space to life. Featuring an original Fornasetti illustration, the shade and metal base are expertly crafted in Italy, a pioneer in lighting design. The lamp uses the brand's longstanding techniques and traditions, adding heritage to the distinct lighting. Amara
Featured image by Unsplash.