April holds a lot of meaning for beauty devotees. As the weather warms, switching from heavy creams and serums to lighter products becomes essential. To round up the month, beauty brands are releasing a slew of cosmetic releases—ranging from premium fragrances to pastel eyeshadows to intensive serums. 
April launches are all about highlighting the "you" in your beauty repertoire. From Rare Beauty to OLEHENRIKSEN, check out our picks that made the list.
Rare Beauty Soft Pinch Tinted Lip Oil
Rare Beauty Soft Pinch Tinted Lip Oil is one of the top April beauty releases that you should add to your collection. This cult classic has a cutting-edge gel-to-oil composition that leaves the lips with a high gloss and matte finish. It has a non-sticky, ultra-hydrating, and long-lasting formula that may be built up. The lip oil will cover your lips in a luscious and vivid coating of pop colours with just one stroke. 
Buy Rare Beauty Soft Pinch Tinted Lip Oil. 
Huda Beauty Matte Obsessions Palettes
Huda Beauty unveiled the newest go-to items that have become her daily need. The obsession with eyeshadow continues as they release their first all-Matte Obsessions palettes. They use a 90s sensibility to produce exciting, funky, and elegant styles. Warm Matte Obsessions will turn up the weather with toasty terracottas, fiery oranges, gorgeous peaches, and rich browns, while Cool Matte Obsessions will whisk your spring with ice mauves, dreamy pinks, pastel purples, and frosty browns.
Buy Huda Beauty Matte Obsessions Palettes. 
Shiseido TechnoSatin Gel Lipstick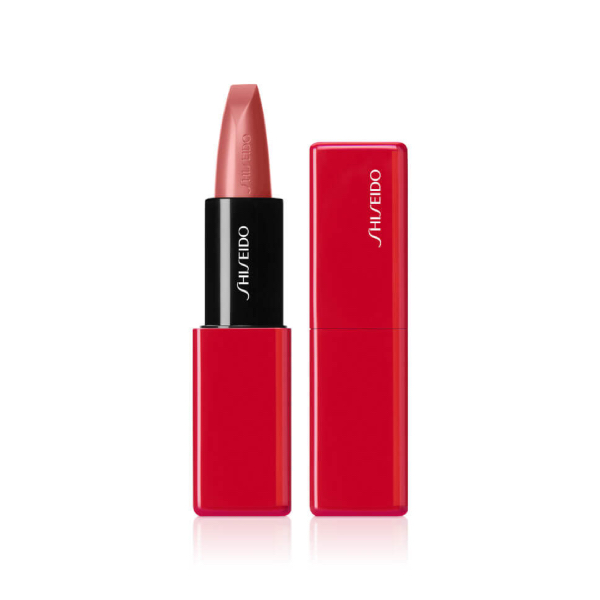 Shiseido Makeup's new TechnoSatin Gel Lipstick, a magnificent union of art and science, is an ultra-comfortable product with a satin finish that envelops lips in long-lasting colour and nourishment. This lipstick, housed in a sleek Shiseido-red container, employs groundbreaking Stretch-Flex Technology to create a flexible coating of colour that feels comfortable and rich. This smooth product glides on easily and gives all-day hydration for optimal comfort, including over 68% skincare components, including moisturising benibana (safflower) oil. 
Buy Shiseido TechnoSatin Gel Lipstick. 
Fenty Skin Thicc N Smooth Rich Peptide Eye Cream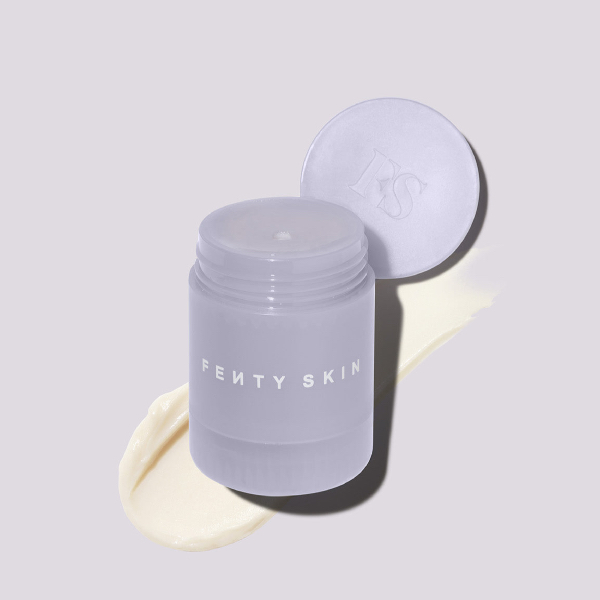 We all need a multitasking eye cream, so say goodbye to under eye dryness, dark circles, and fine wrinkles with Fenty Skin's Thicc N Smooth Rich Peptide Eye Cream. The incredibly moisturising yet non-greasy composition rapidly melts into the skin and is packed with eye-targeted nutrients including peptides, caffeine, and vitamins, making it suitable for all skin types. It comes in an easy-to-use twist-up jar, making it ideal for individuals with long nails and keeping your skincare regimen mess-free.
Buy Fenty Skin Thicc N Smooth Rich Peptide Eye Cream. 
Supergoop!'s Glowscreen SPF 40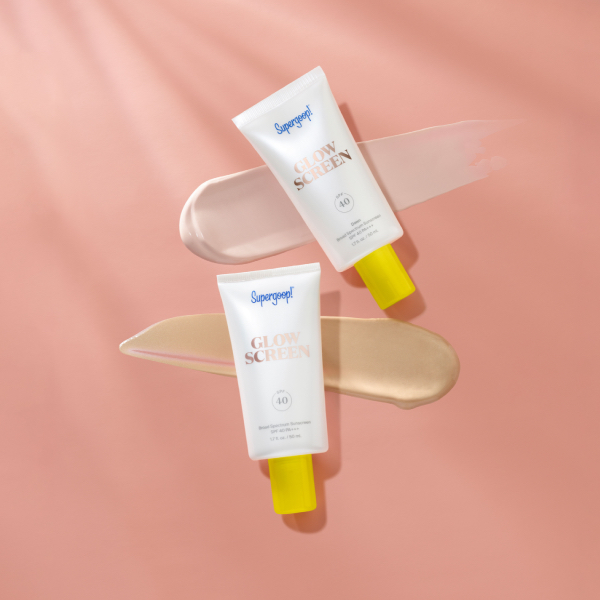 Glowscreen SPF 40, Supergoop!'s best-selling glowy tinted sunscreen, now comes in a NEW shade: Dawn. The colour gives you a pink pearl shine while instantly moisturise and prepare your skin for makeup with a dewy finish. This multipurpose product instantly brightens your complexion, imbuing it with brightness while leaving no obvious bling or glitter on your skin. Glowscreen, with SPF 40 and broad spectrum UV ray and infrared radiation protection, keeping you safe from the sun while also helping to filter blue light from technology.
Buy Supergoop!'s Glowscreen SPF 40.
Guerlain Double R Renew & Repair Eye Serum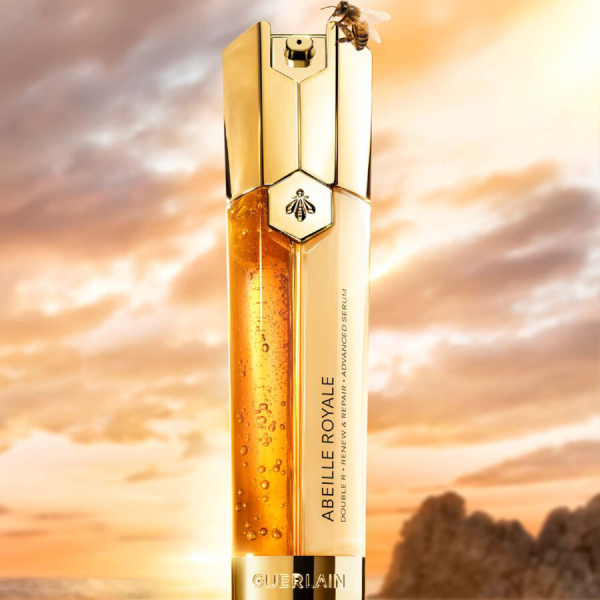 Guerlain research has tapped on honey's youth-repairing properties to give a double youth surge: brightness and a lifting impact, which are the two key expectations for the exposed eye contour region. It was carefully created for the delicate eye contour region with a novel double formula made up of 95% organically sourced elements. This new serum targets obvious symptoms of ageing such as wrinkles and stiffness while also diffusing a general radiance-activating effect and aiding in the correction of all forms of dark circles. 
Buy Guerlain Double R Renew & Repair Eye Serum. 
OLE HENRIKSEN Banana Bright+ Vitamin CC Sticks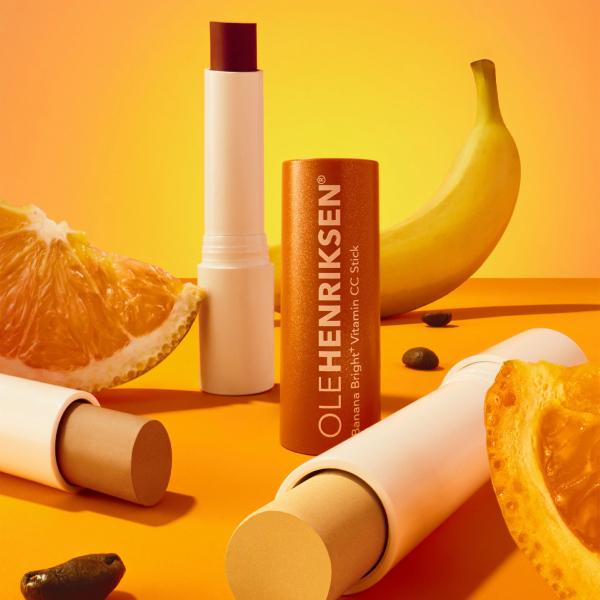 Hands down, one of the best debuts in April, OLE HENRIKSEN Banana Bright+ Vitamin CC Sticks. The latest beauty goods from the brand contain a potent combination of nutrients, including caffeine, boosted vitamin C, and banana brilliant pigments. Its formula brightens the under eye region, prevents puffiness, and colour-corrects dark circles. Banana, Apricot, and Pumpkin are the three hues that may be stacked on top of your concealer. 
Buy OLE HENRIKSEN Banana Bright+ Vitamin CC Sticks. 
Tatcha The Silk Serum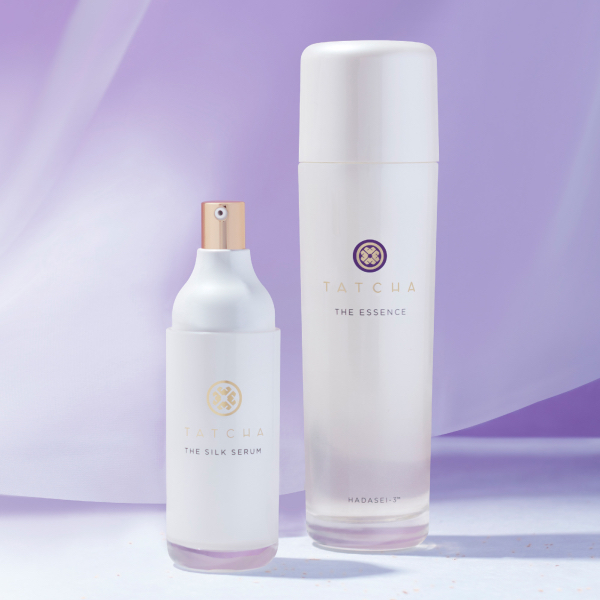 Packed with powerhouse anti-agers, Tatcha has developed its most powerful wrinkle-smoothing formula yet: an easy-to use, kind-to-skin serum that visibly firms, boosts radiance, and supports collagen-depleted skin, all while hydrating and reducing redness. The Silk Serum delivers the wrinkle-smoothing power of retinol in a positively potent alternative. Offering the same benefits as retinol, this formula boosts skin smoothness, restores moisture, and even soothes irritation. 
Fii Beauty Cloud Curler Scrunchie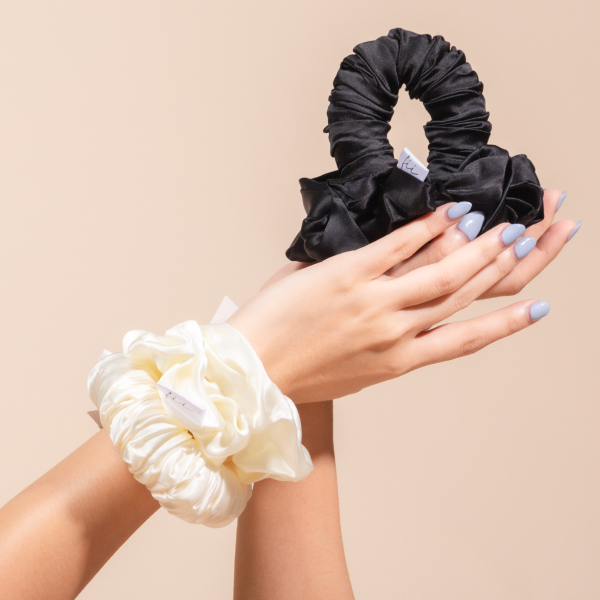 Fii Beauty, a rising pragmatic beauty brand from Singapore, has officially debuted in Malaysia with its signature product, the Cloud Curler Scrunchie—a combination of a scrunchie and curler. The inventive creation is a heatless, natural curler for the ordinary lady to have her hair done quickly. The scrunchie is made of 100% quality Mulberry Silk (OEKO-TEX Grade 6A) and absorbs moisture and locks in natural oils to prevent dry and frizzy hair.