Through its boutique at the 1 Utama Shopping Centre, Bell & Ross is once again inviting you to explore a world unlike any other. The store on the ground floor of 1 Utama provides visitors with a cosy indoor place where the present and future collide by fusing aviation motifs with contemporary decor.
The Air.PodX was a special occasion designed to go along with the Bell & Ross store that brought visitors on a tour through the airport as if they were boarding a plane. For one night only, the boutique and its surroundings were changed into a cutting-edge design that was modelled after a futuristic airport terminal thanks to a relationship with Swiss Watch, the prestigious event and boutique partner of Bell & Ross. Each participant received a unique "boarding ticket" prior to their arrival so they could "check-in" before starting an experience that awakened the senses. After checking in, they were taken inside the shop to peruse the recently launched novelties on exhibit, including the BR 03-94 Multimeter and the BR 03-92 Radiocompass.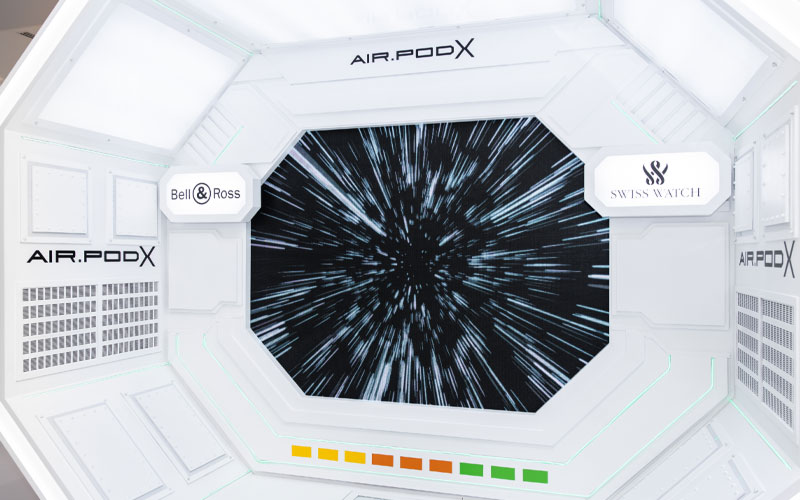 The experience continued to the evening's highlight, the Air.PodX, where visitors were submerged in a specially created space pod environment with a modern backdrop, making it easy for them to record the event.
The guests were then treated to a culinary trip at the Air.Refuel area, where they were invited to help themselves to drinks and specially made canapes that were enticingly placed on acrylic shelves. The canapes were prepared with organic and plant-based components in recognition of the value of a clean diet and a healthy, sustainable lifestyle.
Discover the iconic novelties of Bell & Ross
The well-known Flight Instrument collection from the company, the BR 03-94 Multimeter, and the BR 05 Artline were just a few of the wonders on display in the store for guests to enjoy.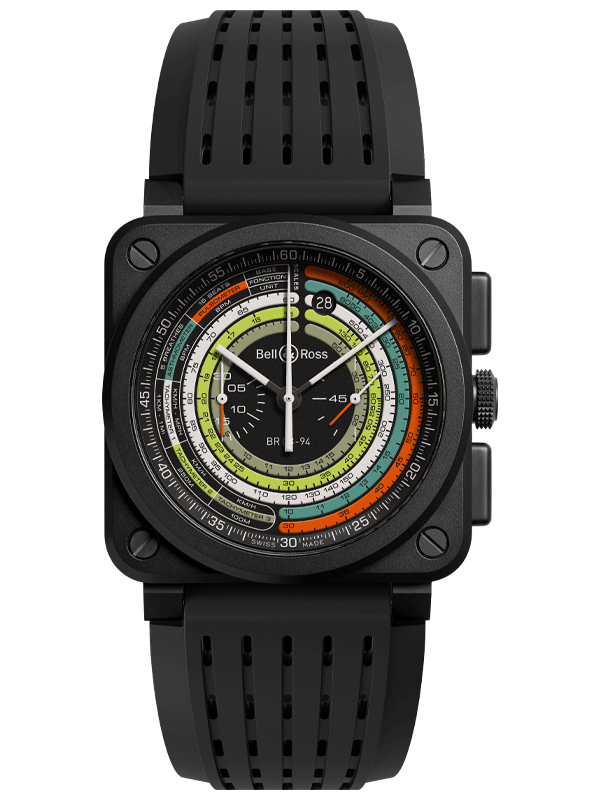 The flawless watches from the Flight Instrument line are produced in La-Chaux-de-Fonds, which is known for its stringent design ethos and aviation-inspired aesthetics. The unusual square case of the BR 03-92 collection, which adheres to Air Force regulations, is a nod to cockpit onboard instrumentation. The BR 03-92 Radiocompass, which takes its name from a radio navigation device called the Radio Compass, is a new addition to the collection this year.
The cockpit clock is symbolised by the recognisable "circle within a square" shape of the BR 03-94 Multimeter. All athletes who need as much information as possible on their physical activity, which may be gathered through the pulsometer, asthmometer, and tachymeter, are the target audience for this special chronograph model.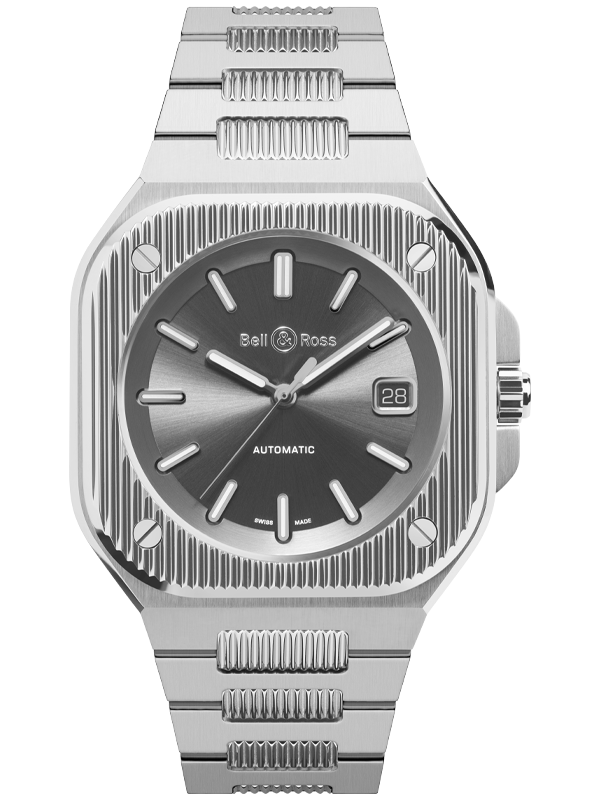 The BR 05 Artline is a version of the BR 03, which showcases the exquisite shape with rounded edges that derives its inspiration from the realm of aeronautics. It was designed with the urban, busy man in mind. The Artline series, exclusive to Bell & Ross timepieces with its embellished design, is intended to become a collection in and of itself.