As we enter the season of love, let's not forget to love the most important person in our lives – ourselves.
In an attempt to help us uncover deeper self-knowledge and practice more conscientious self-care, Banyan Tree Kuala Lumpur welcomes all to its Urban Wellbeing Sanctuary that combines accommodations, dining experiences, spa rejuvenation and a series of multifunctional practice spaces into one exclusive wellness journey.
The best bit is that it can all be done in the heart of the city, plucking you right from the hustle and bustle and planting you directly into a removed oasis at the Banyan Tree for healing in a literal sanctuary.
Every individual's journey to wellbeing is different. Each Wellbeing Sanctuary provides the time and space for guests to choose their own activities throughout their stay with a unique credit system, in consultation with Banyan Tree's wellbeing host. Stays can be anywhere between two days and more, with a variety of activities to accommodate couples or families with different leisure and wellbeing preferences.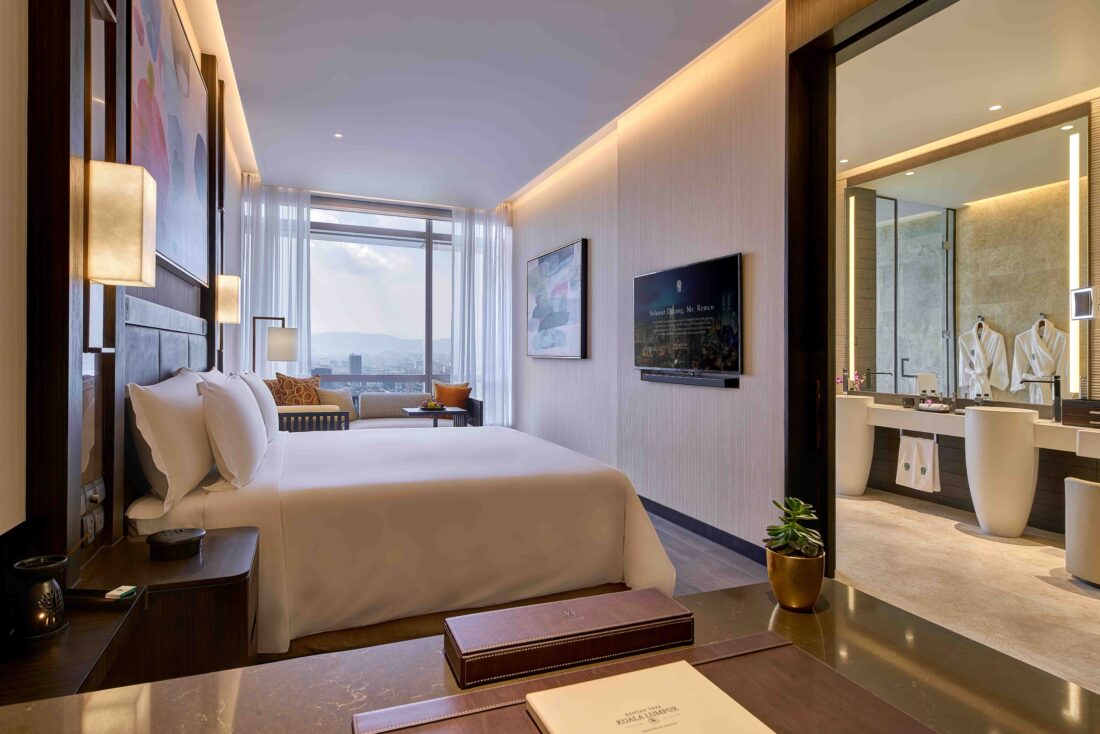 Sleep soundly
No stress is the order of the retreat, and that applies to its check-in and check-out times. It practices a flexible and open system of discovery so you may begin anywhere and anytime; check-in anytime on the clock and that applies to check out, once you've stayed the full 24 hours.
Each of your nights will be spent at the wellbeing room, a space designed for sleep enhancement. This includes wellbeing amenities that will help you relax and rejuvenate, including specialised daily bath amenities and nightly rest rituals that will be slipped into the bathroom during turn-down service.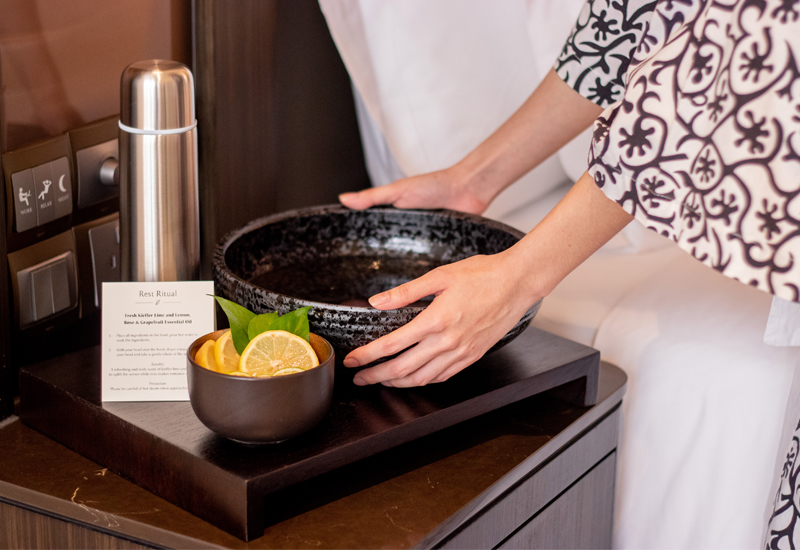 Exclusive programmes are easily accessible on the in-room television to help with sleep and relaxation, including white noise playbacks, and fitness and wellness programmes to get you started. They are also available as a personalised wellbeing guide you can take home for personal practice after learning the initial ropes from the programme.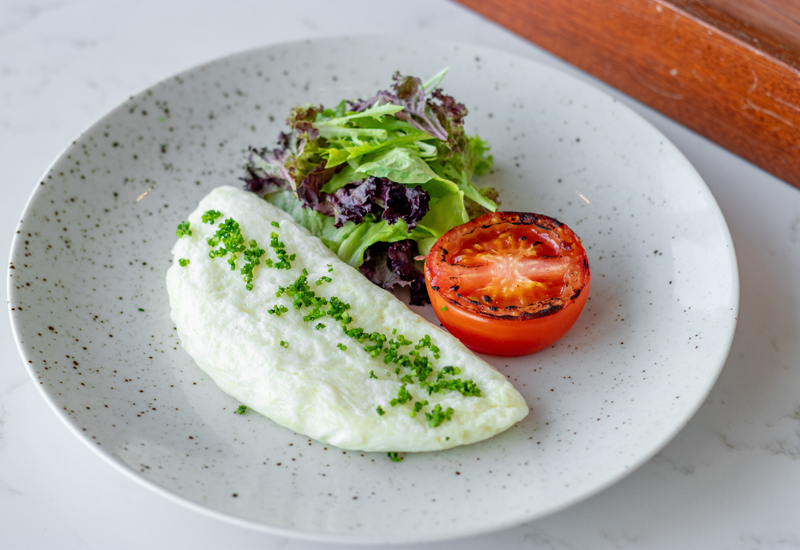 Eat healthily
Each stay comes with daily balanced breakfast from the Banyan Tree's Wellness Menu, cooked with curated ingredients for a more balanced nutritional value using less fats and salt. Served as part of its ala carte buffet spread, the Wellness items are marked for easy identification so you need not worry about what you're putting in your body. The deliciousness is served in a plethora of choices from Asian to Western. You'll only have to worry about taking your pick.
In the late afternoon, a daily afternoon nutrition platter also makes its way to your room for a mid-day pick-me-up to keep energy levels steady while nourishing the mind and body. Expect a selected fruit platter, or a balanced afternoon tea of both sweet and savoury. Served on rotation, each item promises to be as good on the lips as it is for the rest of the body.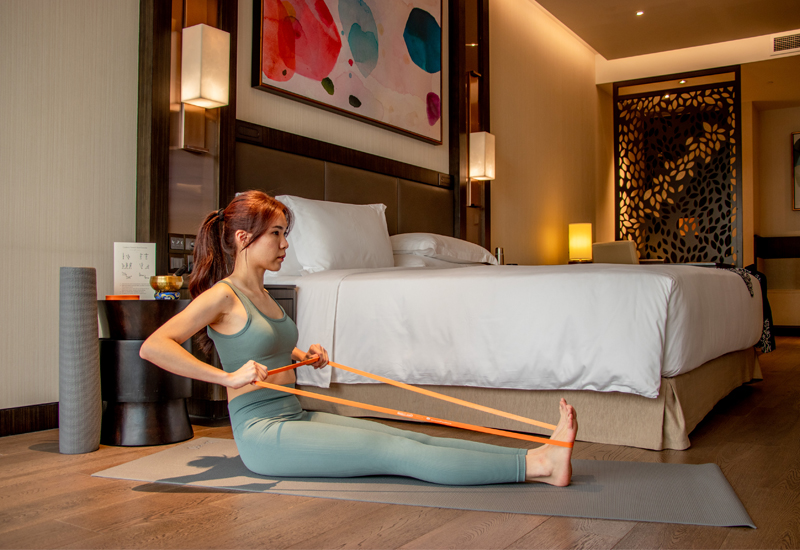 Exercise mindfully
Taking care of more than just the nutrition and rest, there are also practices of varying intensities, targeting fitness, mindfulness as well as individual insights to make your wellness stay an all-encompassing one. Using a codifed approach to self-care, the Wellness Coach will walk you through a quiz and help you identify parts of your lifestyle that requires more work than the rest.
Developed through 2 years of study and thousands of participant feedback, Banyan Tree Group's Wellbeing approach is codified through 8 pillars: Sleep Well, Dietary Awareness, Interaction, Intimacy and Involvement, Physical Vitality, Cultivating the Mind, Learning and Development, Harmony with Nature and Sustained Practices.
Once your code has been generated, the coach will walk you through tips on healthy living, interspersed through home exercises and other recommendations for sustained practice you can incorporate into your daily life. Get first taste through core pilates by the pool, HIIT circuits at the gym or meditation yoga in your room.
Depending on your needs, a stay at Banyan Tree's Wellbeing Sanctury is an invitation to come home to yourself to know, love and treat yourself better. It is self-care and love at its finest.
Every booking also includes 30% off a la carte Spa treatments, 30% off wellbeing cuisine at Horizon Grill and Ebisu, daily access to complimentary wellbeing activities including Mindful Practice, Body Awareness, Optimal Fitness, Cultural Insights and Lifestyle Enrichment.
For more information or to make your reservation, log on to the official website here.
---
This Valentine's Day, win a 2D/1N stay at the Banyan Tree Urban Sanctuary Retreat to indulge yourself in some self-care, physically, mentally and spiritually. We are giving away to one (1) winner an experience to the retreat, including
– Accommodation for 2 at a wellbeing room, designed for sleep enhancement
– 24-hour stay
– Daily balanced breakfast for 2
– Daily afternoon nutrition platter for 2
– Daily complimentary laundry (2pcs. per room)
– In-room wellbeing amenities
– Nightly rest rituals
– Personalised wellbeing guide to take home for personal practice
– 60-minute full-body massage for 2 persons
To be in the running to win, just follow these simple steps:
1. Like FirstClasse Malaysia on Facebook and Instagram @firstclassemalaysia
2. Like Banyan Tree KL on Facebook and Instagram @banyantreekualalumpur
3. Share this post on Facebook with the hashtags #BanyanTreeKL #UrbanSanctuaryRetreat (make sure you set your visibility to Public)
4. Answer the question below:
[This giveaway has closed]
This giveaway will end on Sunday, 20 February 2022. The winner will be announced on our Facebook and Instagram on Monday, 21 February 2022. The winner will have to redeem the stay by 31 July 2022.
– This giveaway is open to readers residing in Malaysia except employees and the family members of FirstClasse Malaysia.
– Please leave us with a working email at which we can reach you. The prize will go to the next participant should the selected winner fail to respond within 48 hours.
– FirstClasse Malaysia reserves the right to change the rules & regulation without prior notice.