Nowadays, it's no longer enough that a technological product boasts cutting-edge features and innovative functionality. It has to look good, and reflect how you feel or your personality. If you're going to splurge on something new and shiny, you better get your hands on the best.
And that's what Danish luxury audio brand Bang & Olufsen did when they paired up with Berluti to launch a limited edition collection, featuring six products that look to elevate your listening experience while making a style statement. The collection brings together some of Bang & Olufsen's iconic products with Berluti's emblematic Venezia leather that's been patinated by hand. It honours the heritage and craftsmanship of both Maisons, while paying tribute to savoir-faire and the finer things in life.
For audiophiles on the go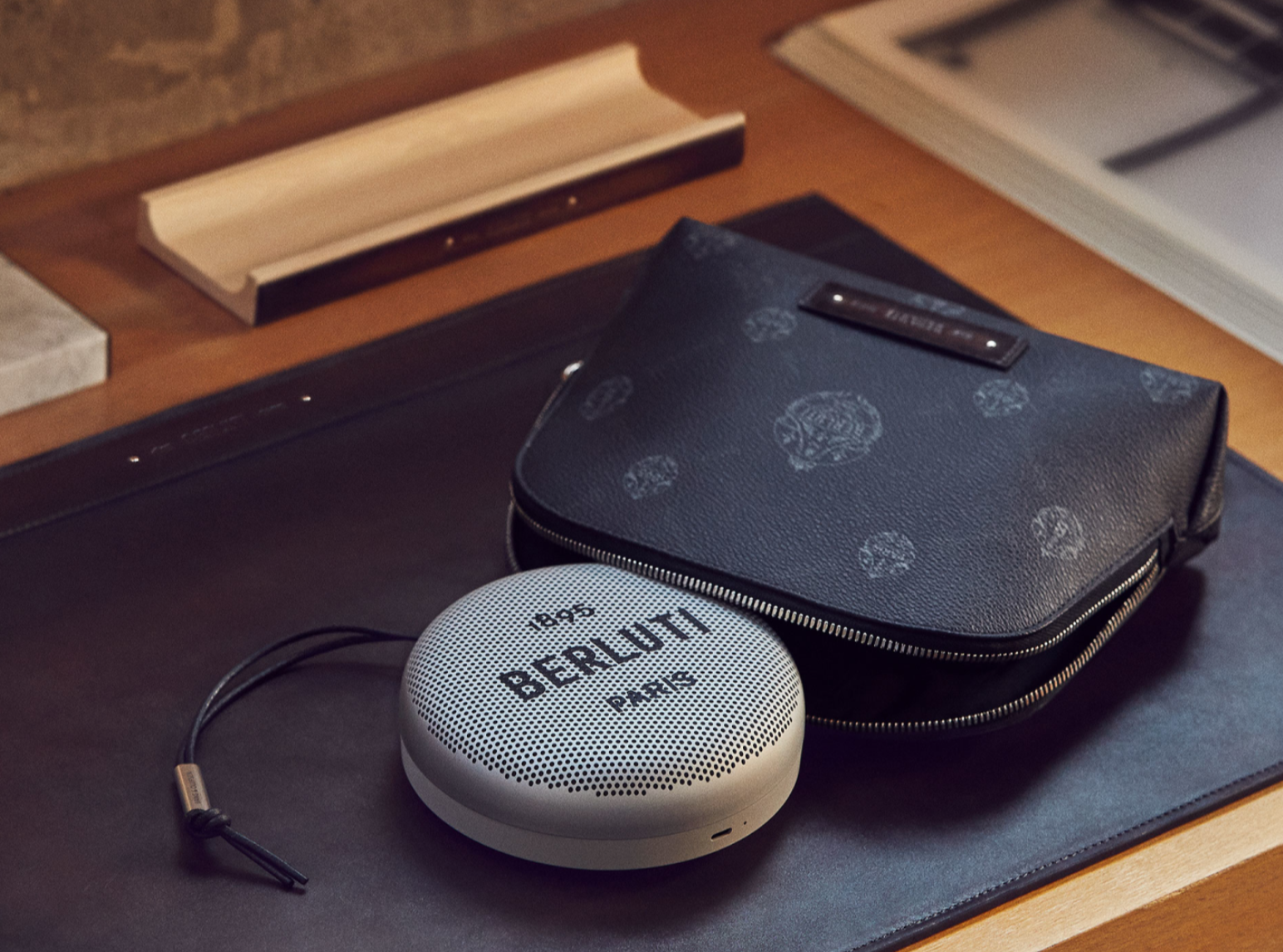 Portable offerings include the Beosound A1 2nd Generation Berluti Edition and the Beoplay H95 Berluti Edition wireless headphones. Starting with the former, it boasts a waterproof rating of IP67 like the original Beosound A1, and has been designed to be completely resistant to sand and dust – allowing it to survive and thrive even in the smoggiest city conditions.
The portable speaker delivers exhilarating 360° omnidirectional sound, with a three-microphone design. It also features a built-in Alexa, allowing the user to take hands-free control with just their voice. The speaker grille is emblazoned with the Berluti logo, and a calf leather cord provides a subtle hint at the collaboration.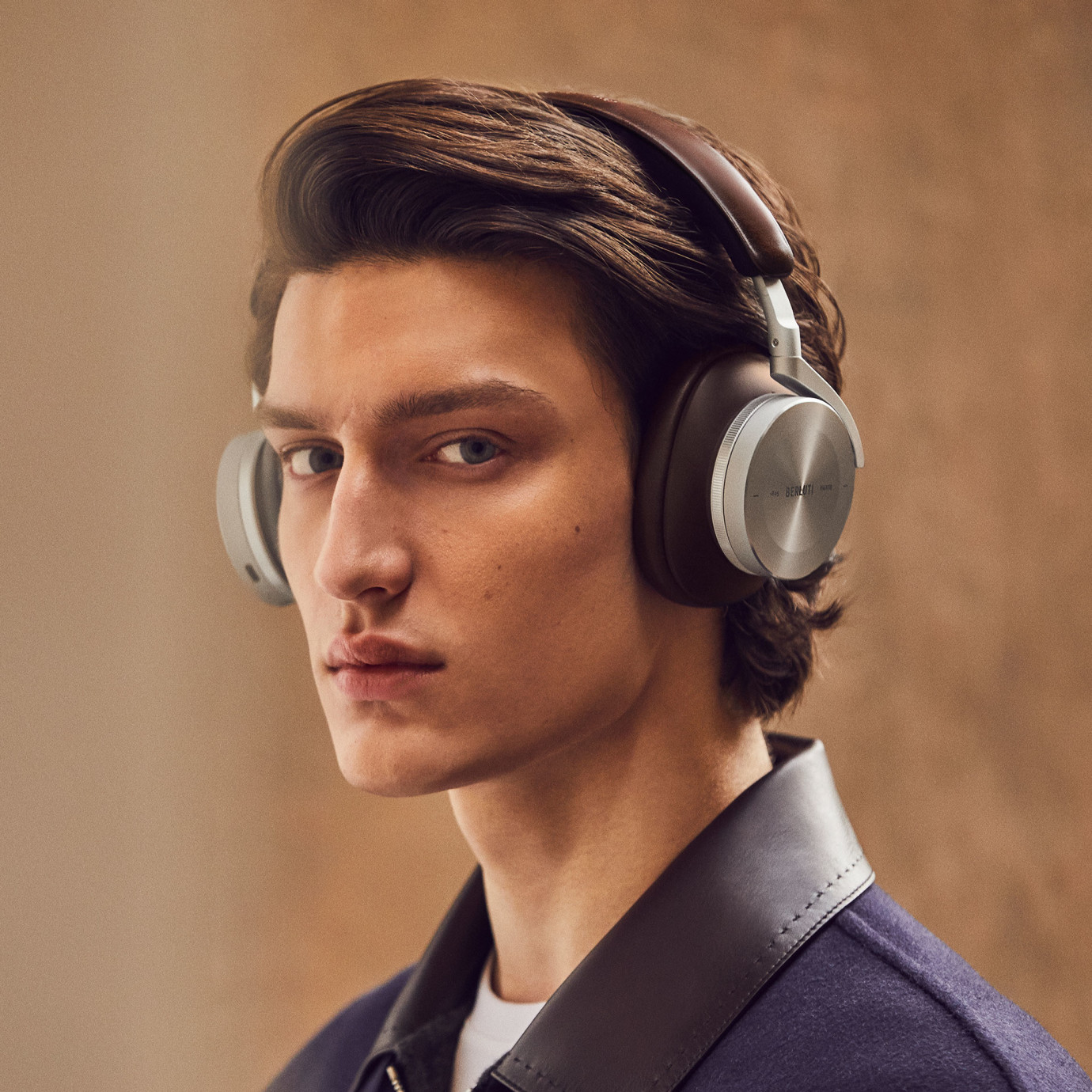 As for the Beoplay H95 Berluti Edition wireless headphones, they are made for the ones who love to live unbound, while enjoying their favourite tunes in private. Its over-the-ear design offers unrivalled noise cancellation, sound production, and of course – comfort for long hours of listening, working, or play. Thanks to the soft lambskin ear cushions, the headphones feel deliciously plush, while adding a heightened sense of luxury. The headband is crafted from Berluti's Signature Venezia calfskin, manufactured in Manifattura Berluti, with a TDM Intenso patina and the logo of the fashion Maison. The outer surface of the aluminium speaker plates are engraved with Berluti's logo on the left, and Bang & Olufsen's on the right.
Both the portable speaker and the headphones can be neatly stored away in the elegant Berluti Sound Pouch, crafted from Berluti's Signature Canvas and "Scritto" text.
What better way to survive lockdown than to tune into your most soothing or cathartic playlists from the new Beosound Balance Berluti Home Edition home speaker? Perfect for both cosy spaces and minimalist apartments, the Beosound Balance was designed in collaboration with Benjamin Hubert of Layer Design. While small and portable in size compared to your home, it delivers a powerful acoustic performance that will elevate your every listening.
Seven speaker drivers with beam-forming technology also allow the user to customise the sound experience, whether one is looking for room-filling sound or a truly immersive experience. The speaker also features a built-in Google Assistant, while being able to support Apple Airplay2, Spotify Connect, and Google Chromecast.
The speaker also balances out its Scandinavian minimalism with a touch of Berluti's Venezia leather wrapped around its wooden base.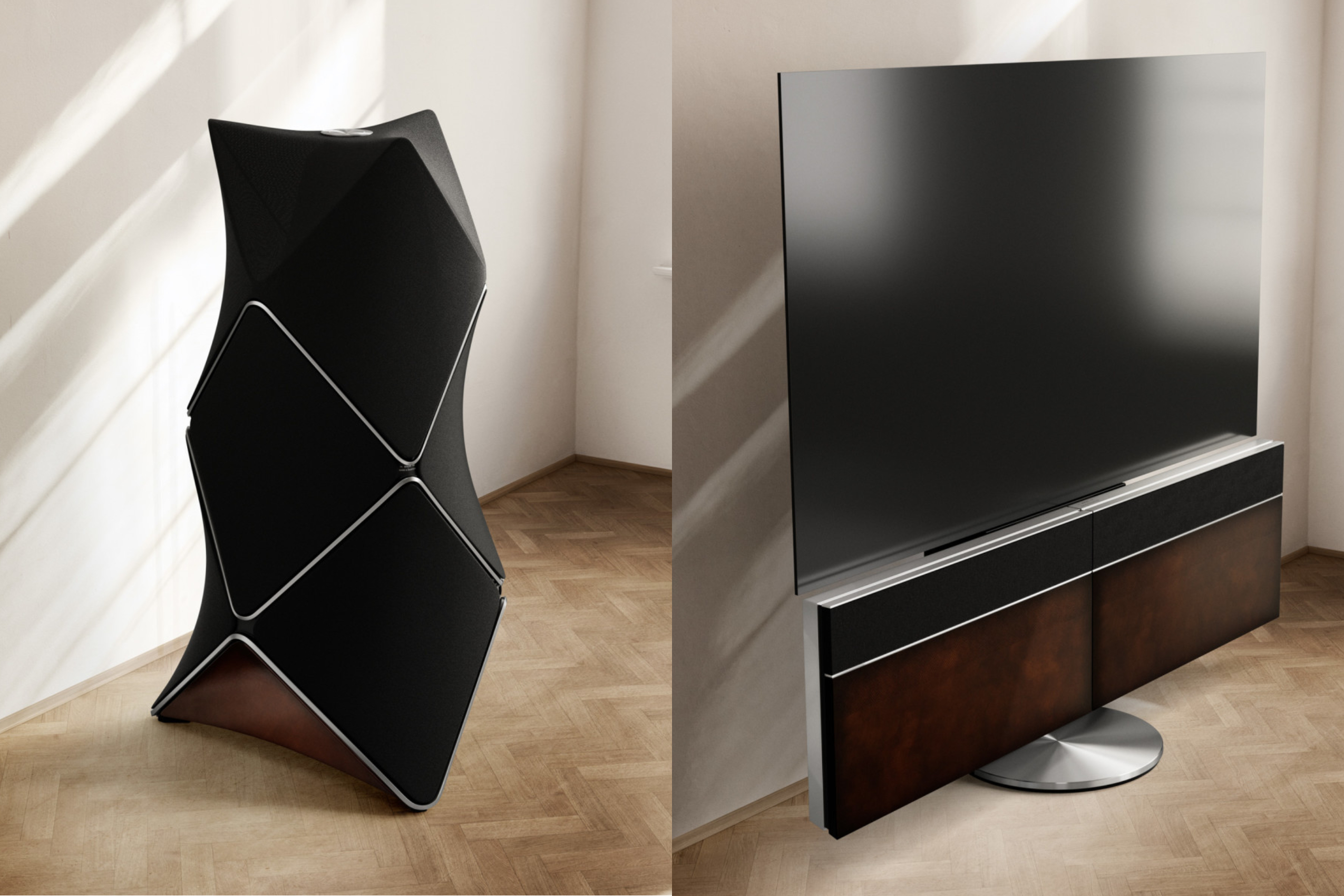 And those who are really living it big – there's the Beolab 90 Berluti Edition speaker and Beovision Harmony Berluti Edition. Produced exclusively for made-to-order, the former is known as Bang & Olufsen's most powerful speaker – boasting 8,200 watts of power and a cutting-edge speaker design to immerse you and your home with the best sound experience. Together with the Beovision Harmony Berluti Edition's LG 4K resolution, 77-inch OLED screen – it's a treat for both the eyes and the ears. Both also receive the Berluti treatment, with the speaker's base and TV covering covered in Venezia leather with a TDM Intenso patina.
For more details or to place your order, visit Berluti's website or Bang & Olufsen's website.
Photos: Berluti