Bang & Olufsen debuts the largest OLED screen ever in its new Beovision Harmony 88-inch TV, so you can go big even when you go home.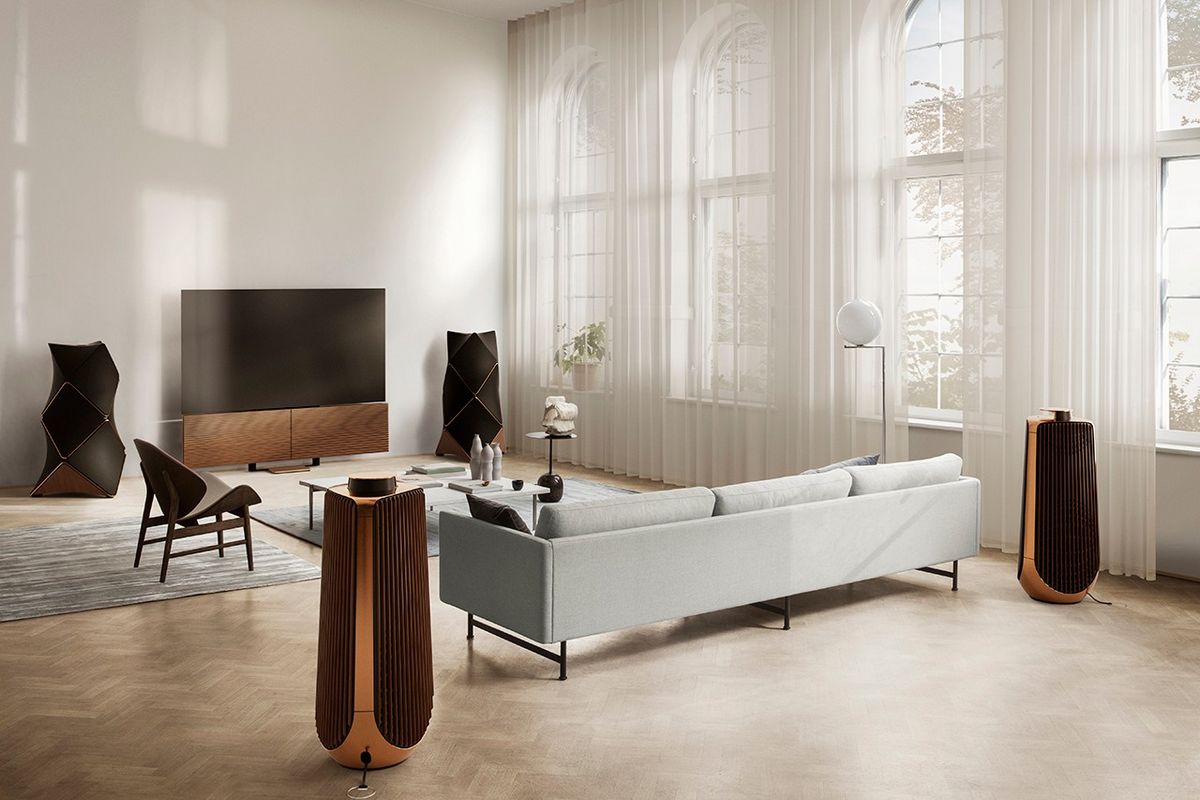 Can you imagine how different our lives under MCO would be if we owned this behemoth of a television by Bang & Olufsen? The Danish electronics company recently unveiled its largest, most advanced television – the Beovision Harmony 88-inch TV, a.k.a the world's first 8K OLED TB with the largest OLED screen ever created by LG Electronics.
Bang & Olufsen has truly set a new bar for the at-home viewing experience, and thankfully doesn't compromise on image clarity given its massive display. The Beovision Harmony 88-inch boasts a picture quality that's 4 times clearer than the current standard 4K display, and 16 times crisper than HDTV. Another standout feature of this gargantuan TV is an artificial intelligence-enabled feature that can also adjust its settings to enhance and maximise your viewing experience – whether you're cheering on your favourite sports team or getting engrossed in your favourite indie film.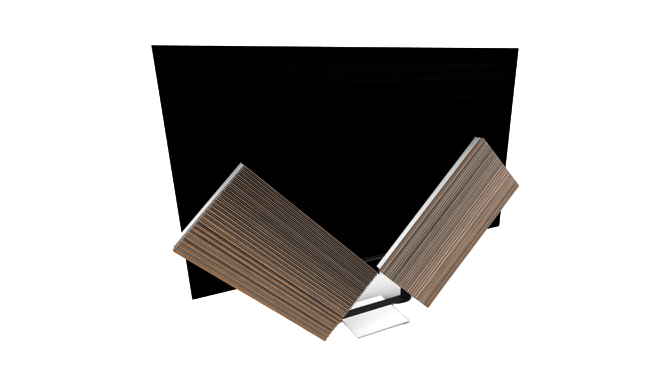 Good news for audiophiles, the TV comes with a pre-installed three-channel sound system and built-in sub-woofer. While most viewers can already get a real kick out of those alone when it comes to quality sound, those who can appreciate the luxury of the home theatre experience can connect the set to up to eight of the brand's Beolab speakers for unmatched cinematic 7.1 surround sound. If you already own the Bang & Olufsen Beoremote One, you can rest assured knowing that it is compatible with the Beovision Harmony 88-inch.
It's not just the technology behind this iconic TV that takes our breath away, it also lives up to the Bang & Olufsen aesthetic, still a beautiful sight even when not in use. Its design is inspired by midcentury entertainment cabinets, and its façade can be customised from four options – natural oakwood, charcoal fabric, smoked oat or walnut. When it's off, these façade panels fold up and then fans out when you switch it on.
So with a TV this massive and elegant, of course it would carry a price tag to match. The Beovision Harmony 88-inch will easily set you back €46,500, which is about RM222,623. Visit their website to explore the entire Beovision Harmony collection. 
Photos: Bang & Olufsen.