National Olympic cyclist clues us in on how the individual sport can foster camaraderie.
https://www.instagram.com/p/Bmr9NwrnKZz/?utm_source=ig_web_copy_link
According to Azizulhasni Awang (known as Azizul Awang), the formula to success in professional athleticism applies across all facets of life: they are humility, discipline, and perseverance.
By clinching an Asian Games 2018 silver in the men's team sprint event yesterday, this formula has once proven effective for Malaysia's Pocket Rocketman.
"As a cyclist, you need to head to your destination with hunger," Azizul divulges one Sunday evening. Asian Games is just around the corner at this point – he's in the final, intense phase of training before tapering off for Jakarta.
Azizul had just completed his first social ride with Rapha Cycling Club (RCC), along with Mercedes-Benz Malaysia Sales & Marketing VP Mark Raine. The two have become fast friends on and off wheels, and at the post-ride dinner, the energy is abuzz with camaraderie and admiration.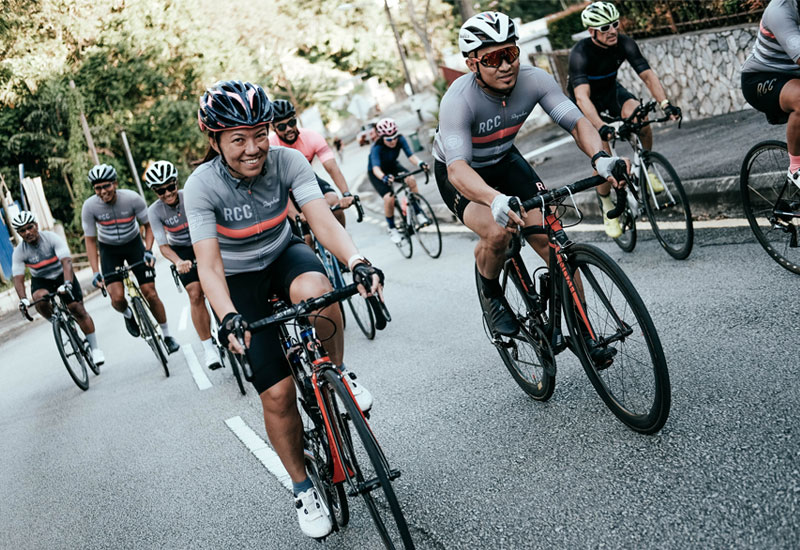 "I've really wanted to jump on the bike with RCC, so this was a good opportunity to have a spin and a chat. They're a great bunch of people who are not just friendly, but inspiring," Azizul gushes.
"And it's not every day you get to ride with a world champion!" Mark replies in kind. Himself an avid cyclist, it was a no-brainer to bring the sport under Mercedes-Benz's #HungryforAdventure umbrella.
"That hunger is the constant drive of achieving more, going to the next level. If you ever become complacent, you're not going to become any more successful," Mark explains.
"For me, adventure has a few elements to it. There's always going to be that adrenaline, but endurance is also important, and that's where cycling comes in."
Related: Is cycling the new golfing? Young professionals weigh in
Azizul Awang defines hunger for adventure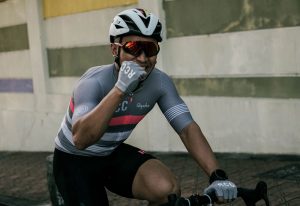 "For me, it's about achieving goals. There's always something to achieve in career or life, so this project relates to several parts of my life," Azizul concurs.
Off the track, Azizul has a modest but sure style that's typical of top athletes. His warm demeanour embodies those three values he holds dearest.
"Being a professional athlete, you feel a lot of pressure from commitment and expectations. That's why I have to keep that element of fun, even in four-hour Velodrome sessions or heavy gym training." he shares.
Part of that fun comes from the social connection that riding affords. Evidently, it's the the stuff professional and corporate athletes bond over. The Malaysian chapter of Rapha Cycling Club continues to spark these connections, as members decked out in signature pink-striped grey suits laugh, eat, and mingle after the 25-km ride.
In Mark's words: "What a lot of people can learn is that what we achieve in sports – the camaraderie and drive for achieving more – relates to day-to-day environments."
After all, passion is universal.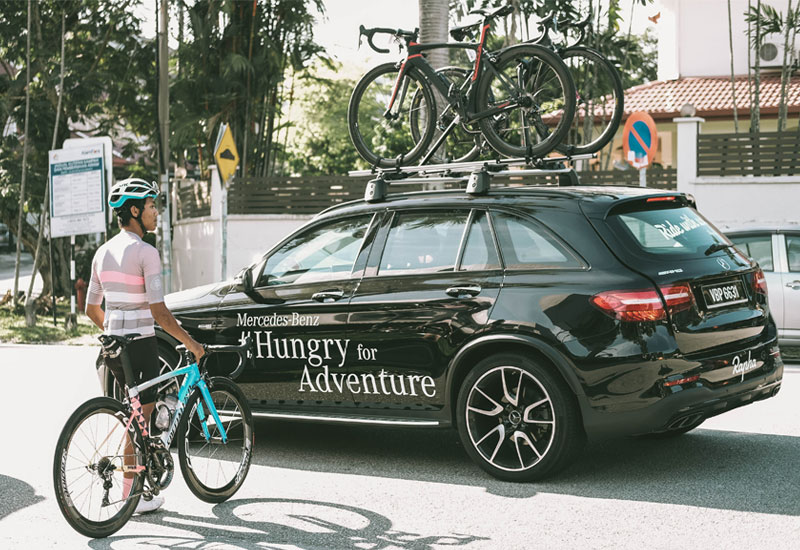 Images: Rapha Cycling Club/ Mercedes-Benz Malaysia