Serena Chiam and Michael Teh tell us how 24K gold art – tempered into icons of nature, spirituality, and love – holds a human connection that sparked the genesis of Aureo Gallery.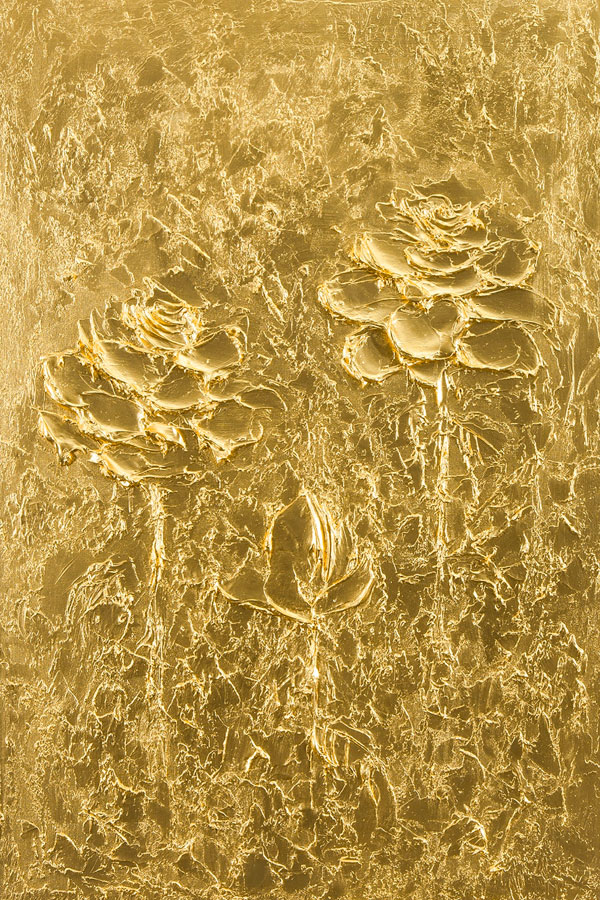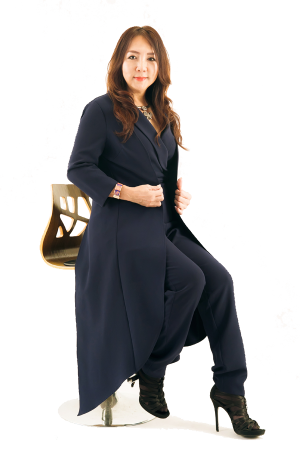 Serena Chiam, founder of Acts One Group, was in South Korea for an entirely different deal in 2013 when she fell in love with a golden painting of a rose. It was unlike anything she had seen – layers of gold paint oncanvas, carved into a sentimental, multi-dimensional piece by artist Kim Il Tae.
Serena bought it immediately.
Three years later, she brought 15  gold paintings into Malaysia. Investor Michael Teh turned up at one of the exhibitions, and another connection was formed.
"When I first saw the art, there was a very strong emotional attachment that's hard to explain. As you dive into the technical part of it, it's even more mind-blowing," Michael gushes.
Combining Serena's sales strong-suit and Michael's passionate curation of art, Aureo Gallery was born. Naturally, Kim Il Tae's work became its maiden, focal project.
Aureo Gallery presents world's first all-gold artist
Gold's history in human civilization goes as far back as ancient Egypt. "In Asia, it signifies not just wealth but an abundance of energy, love, and health," says Serena.
"I believe this era represents a renaissance in eastern culture," Michael adds. "The Oriental philosophy intrigues me, especially since we're looking at a west-to-east shift of the world's financial powerhouse."
When Kim started seriously pursuing art in his 30's, he wanted to create something the world had never seen. He was the son of an oil-painting teacher, but was attracted to gold for its longevity and reverence.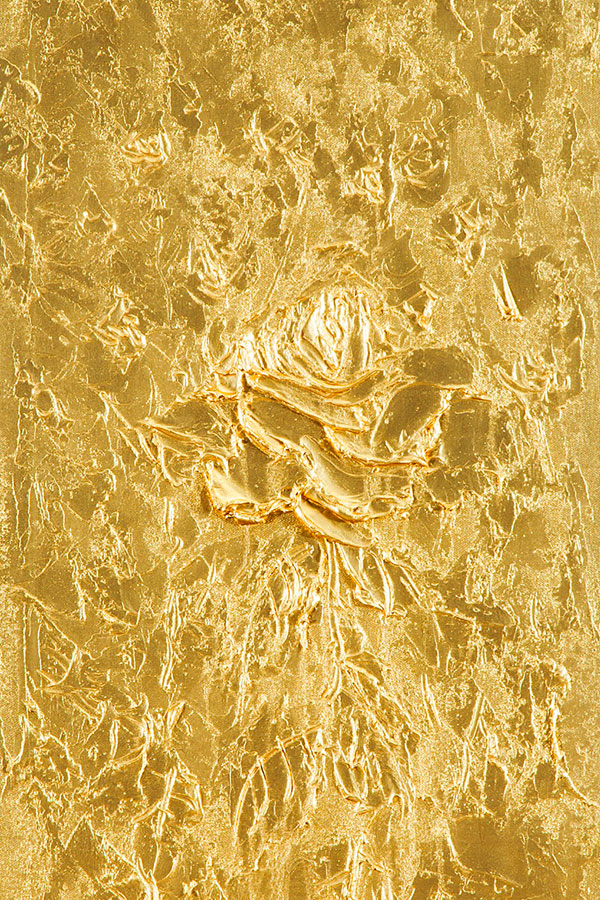 Working with gold proved the greatest challenge of his life. Kim spent seven years developing a method that would allow him to mix 24K-gold with oil without corroding the precious element – a laborious journey that cost him time, money, and relationships.
Naturally, those who see Kim's gold art are first attracted to the brilliant shine of this rich element. "But I say it's not just gold, it's art. It is so deeply connected to the human struggle and soul," Michael says.
Aureo Gallery has since made it its mission to expose Kim Il Tae's art to the world. Serena and Michael have organised several exhibitions in Malaysia, China and Indonesia, and are planning to penetrate the rest of Asia, Middle East, and America in the near future.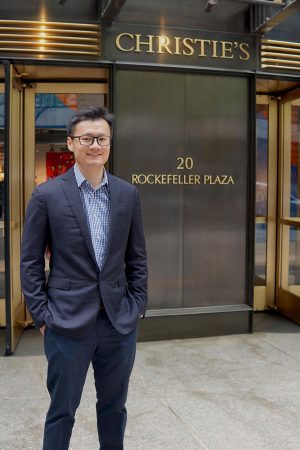 True value of gold
Art and gold each have immense investment value – surely, that's one of the main appeal of this art form, right?
Michael opines that it isn't quite that straightforward. He quotes the example of Andy Warhol, whose 1950's paintings resurfaced to attain its greatest value in the 21st century – long after the era and artist had passed.
"When I buy art, I don't think of selling for a profit the next day – I'm looking for an asset to last generations, one that is worthy of my grandchildren's history," Michael tells.
He goes on to explain, "Gold has this regal appeal and was reserved for the privileged back in the day. Now, everyone can own a small (or large) piece of it. It's important to understand, though, that Kim's gold art and Aureo Gallery only came into existence through the evolution of gold and art across civilisations."
In this respect, the value of 24K gold runs deeper than art or investment – it represents the progress of knowledge and humanity. You're not just buying art, but a piece of the artist; a piece of the future.
As far as artistic messages go, Kim tells the simplest one of all – love. Kim has donated part of his profits to charities, and since their visions run in parallel, Aureo Gallery is now doing the same. It will help raise funds for an autism community centre in Perlis together with Yayasan Tuanku Syed Putra. This gesture not only drives home the message of Kim's art, but the deep, human connection we share in art and life – after all, one is said to imitate the other.
For more, visit the official website.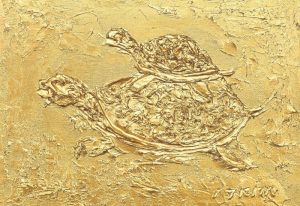 Aureo Gallery is organising an exclusive wine tasting/ art showcase tomorrow, September 8, at Atlas Gourmet Market.
Want to discover Kim Il Tae's 24K gold art in person?
Book your place for the 2 pm or 4 pm session at theresa@atlasgourmet.com.my or 017 2932558.
Images: Aureo Gallery