Reigning champ Alex Yoong claims victory in round 5 of the Audi LMS Cup, followed by Mitch Gilbert in second place and Shaun Thong in third.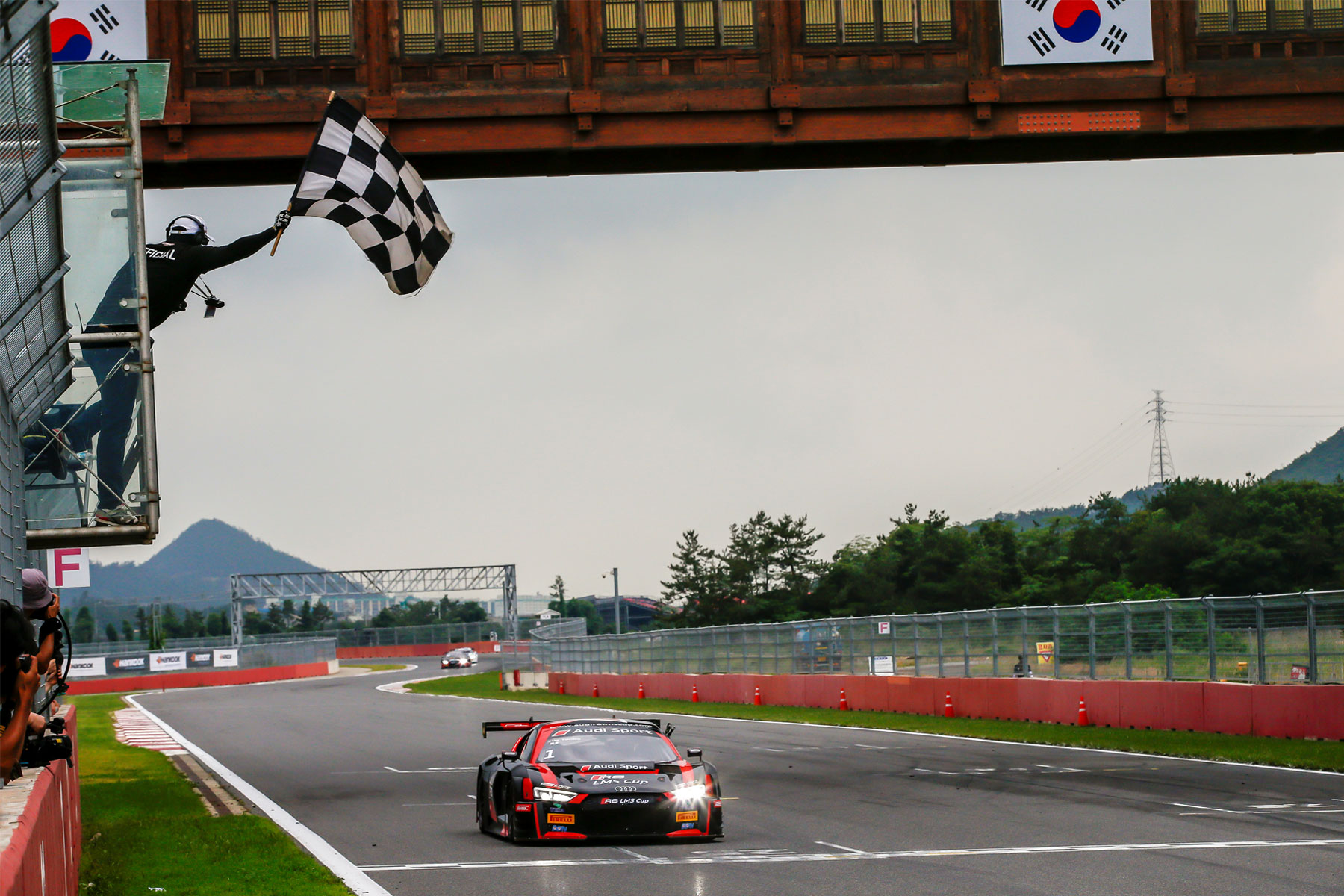 Malaysian-born Alex Yoong did his team proud in his Audi R8 LMS GT3 over the weekend, taking first place on the 5.6km Korea International Circuit on Saturday.
More than five seconds behind was Mitch Gilbert (OD Racing Team), who took the podium for the fourth consecutive time. At third place was Audi TEDA Racing Team's Shaun Thong, who expertly picked his way through the field, shooting up from #11 within the opening lap. David Chen mingled with the pros on way to Am+ victory, worthy of a mention at fourth place.
During the race, Yoong quickly seized the lead and was followed closely throughout by Gilbert. The track proved a real challenge for some, including Martin Rump of Champion Racing Team, who finished fifth although starting out promising, spinning out of lead to let Thong and championship-leader Picarello past. These two battled closely in the final minutes, but Thong persisted to take his second Audi R8 LMS Cup podium of the season.
"Round 5 proved to be one of the most electrifying of the season so far." – Martin Kuehl, Director of Audi Sport customer racing Asia
With rainy weather ahead of the 15-minute qualifying session, the drivers tackled the damp, challenging track with the skill and spirit of champions.
Here's what the top 4 drivers of round 5 had to say about the race:
(swipe left for more)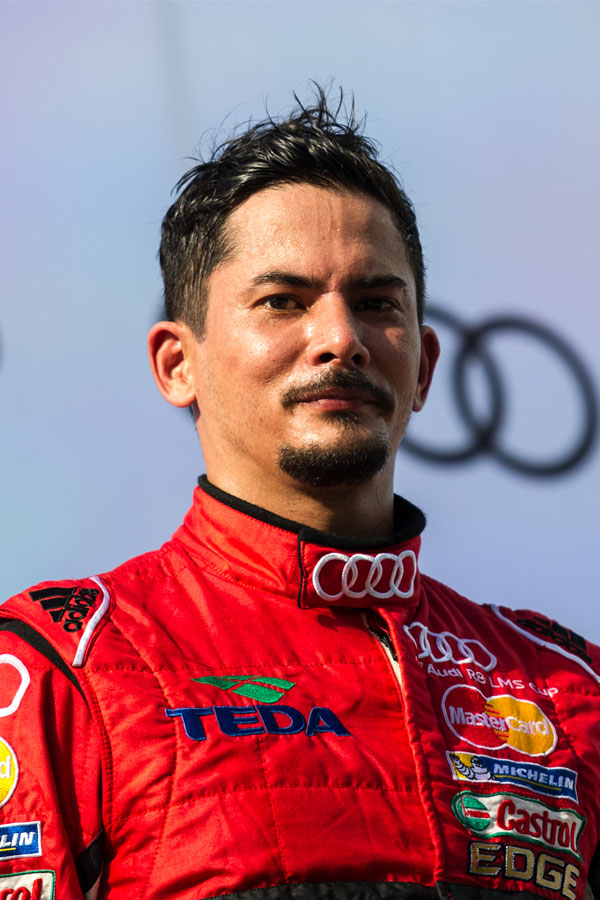 Alex Yoong (Audi TEDA Racing Team)
Alex Yoong (Audi TEDA Racing Team)
"We wanted to show what we're capable of doing after a bad start to the year. I'm very happy. The car was excellent and Phoenix Racing Asia did a great job - the tyres were great the whole race. We tried a few things and that, coupled with the fact I'm also driving the car better, meant we were able to attack and attack and attack. It was a little tricky in the beginning in the wet with a bit of rain coming down. I managed to pass Martin [Rump] and then it was a matter of keeping it clean."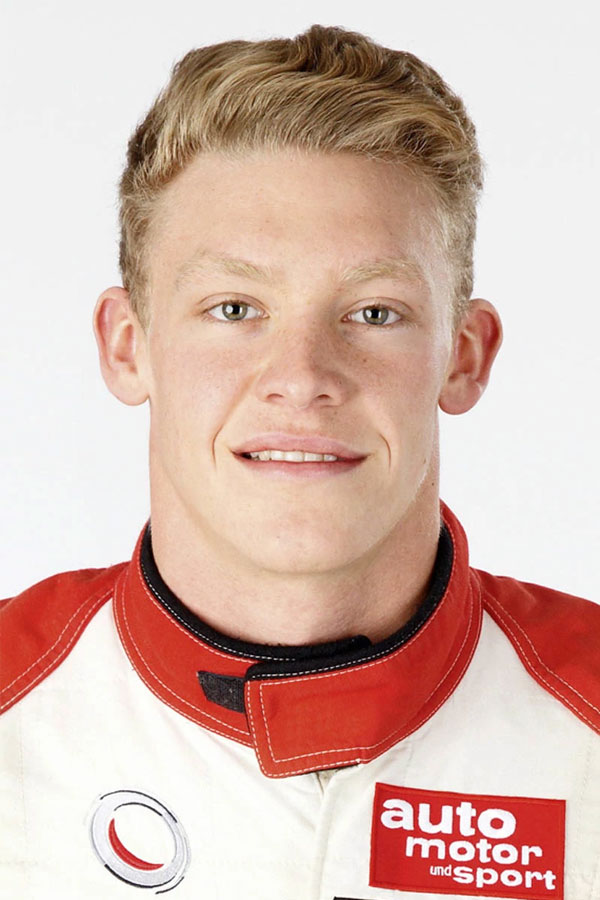 Mitch Gilbert (OD Racing Team)
Mitch Gilbert (OD Racing Team)
"It was a good race and I'm happy to be here on the podium again. If I can keep this up, I'll be happy with the year. I had a really good start. I took a few hits and scrapes at the start but managed to keep it on track. After the first few corners I think it was clear it was going to be Alex [Yoong], Martin [Rump] and I for the race win. I'm happy but I want to get my first win. It's a bit frustrating always being second and third."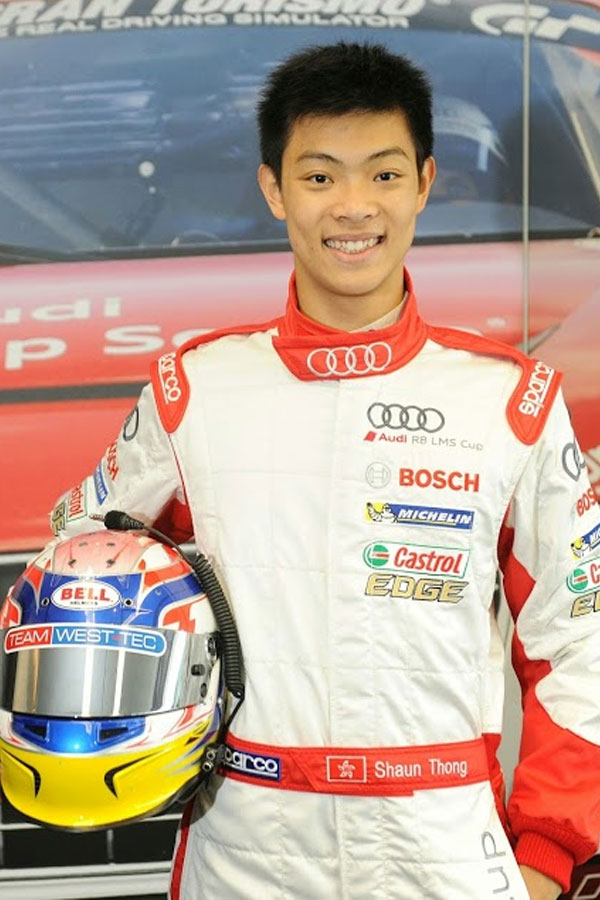 Shaun Thong (Audi TEDA Racing Team)
Shaun Thong (Audi TEDA Racing Team)
"Coming in to this weekend, I knew I had good pace from the free practice. Qualifying was a bit dramatic. The rain hit and it was really frustrating. At the start of the race, I had nothing to lose so I decided to make it a really good one and stay out of trouble. I worked really hard at the start to warm the tyres up and it paid off. I was reeling in Mitch [Gilbert] in the last three or four laps, but Alessio [Picariello] was catching me. His pace was genuinely stronger. It was one of my toughest but my best races, but I can't ask for more than a podium from third to last on the grid."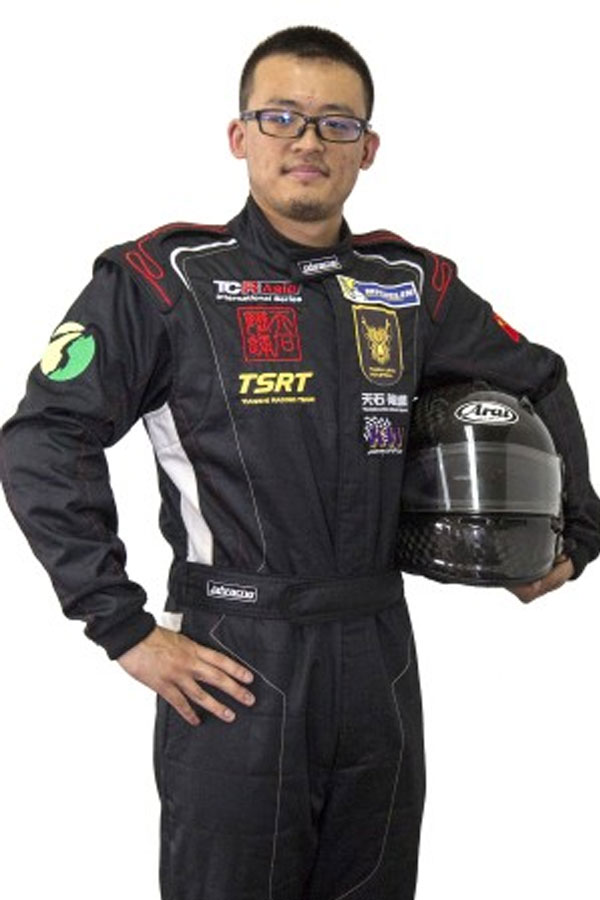 David Chen (Tianshi Racing Team)
David Chen (Tianshi Racing Team)
"This weekend I am very happy to start on the front row after our good strategy in qualifying. As an amateur driver, it's really good to see what it's like at the front. It has given me a lot of things to think about and learn. Even though I had a spin, I was able to quickly pull myself together and focus on driving qualifying time laps. I was able to make up some places and finish top of the Am+ class."
Watch the offical round 5 highlights here , and keep up with the race on the official page.
Header image courtesy of Audi.