Think Fine de Claire oysters with Sarawak pepper and Mangosteen parfait with Thai basil and marigold.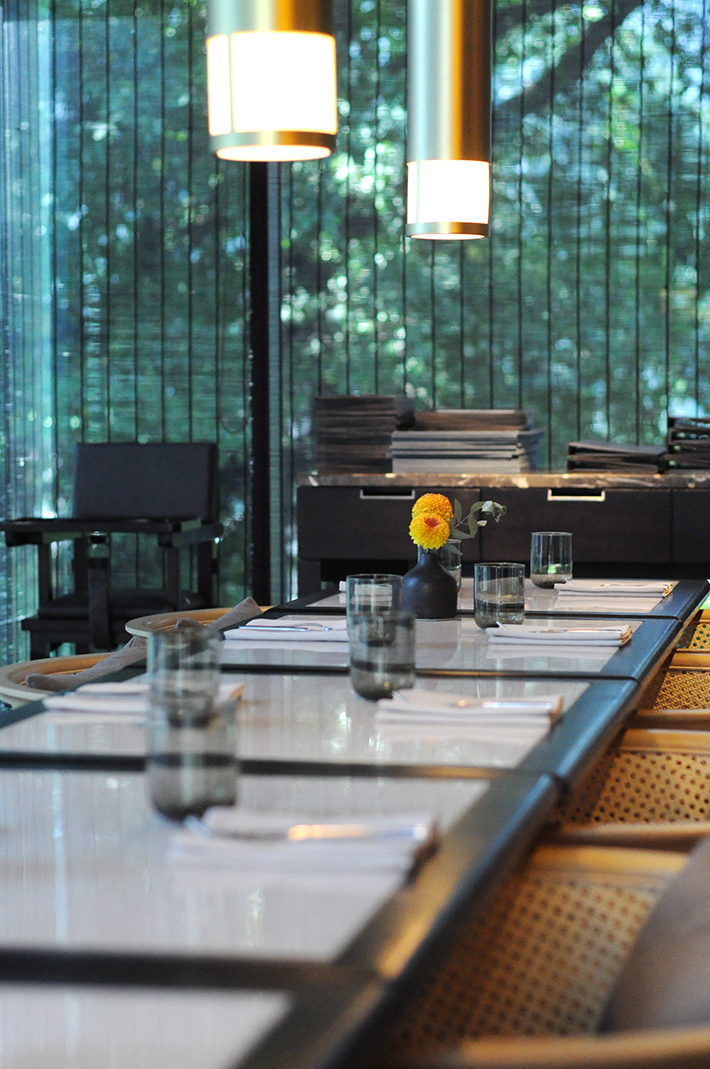 Thanks to the revolutionary shifts in the local F&B industry, modern Malaysian cuisine has been gaining popularity amongst local gastronomes in the past few years. As with other contemporary and progressive cultural cuisines, there is no specific definition nor limitation to modern Malaysian fare, so long as it respects the bounty of the land and our diverse cultures.
For Chef Tyson Gee of ATAS Modern Malaysian Eatery, it's all about exploring innovative ways to express the flavours of our local ingredients. At times, this involves borrowing influences from other cuisines, as demonstrated in the restaurant's inaugural menu launched in conjunction with the opening of The RuMa Hotel and Residences.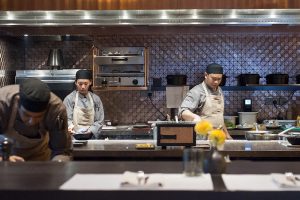 Following its success, the a la carte menu has been updated with more innovative dishes marrying distinctive ingredients and cooking styles. Think Fine de Claire oysters with Sarawak pepper and Mangosteen parfait with Thai basil and marigold (more on this later).
There's plenty to discover on the list, as Chef Tyson proves quick to jump on trendy local produce like Malaysian caviar. Consider the 10 most memorable dishes that we tried recently to tempt your visit.
Snacks and starters
For those unfamiliar with ATAS, the menu offers a wide variety of dishes made for sharing – staying true to Malaysian tradition. We recommend starting off with small bites from the snack and starters category to tickle your taste buds.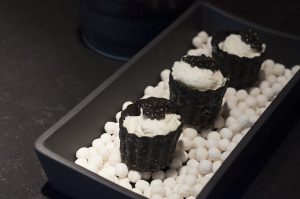 The squid-ink-black Pai tee is an intriguing option to kick things off, especially if you've yet to try Malaysian caviar (yes, it's 100% locally-farmed). Complemented with thick but not overpowering crème fraiche, the juicy bursts of sturgeon roe promise a delectable experience quite unlike any other caviar dishes you may have tasted.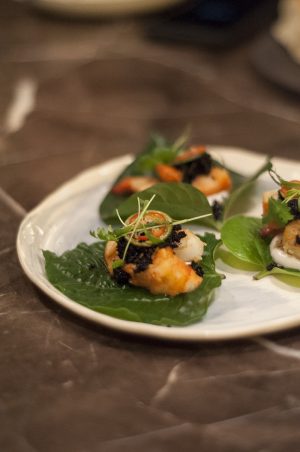 Seafood takes up a big share of the entire menu, and this Blue tiger prawn proves a worthy selection for its familiar yet enriched Malaysian twist. Meant to be wrapped in the betel leaf it is served in along with the coconut sambal and toppings of lime, chilli and charred coconut, the resulting mouthful packs a powerful punch of spice and flavours. One helping is simply not enough.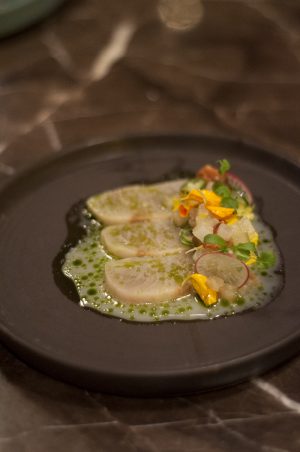 Don't skip to mains before you try the Raw yellow tail kingfish, a dish every bit as delicious as it looks. It's served with an unusual combination of starfruit, sawtooth coriander and green chilli, which add to its well-balanced sweet, umami and slightly tart flavour profile. An easy favourite, if not the best of our meal.
Mains and accompaniments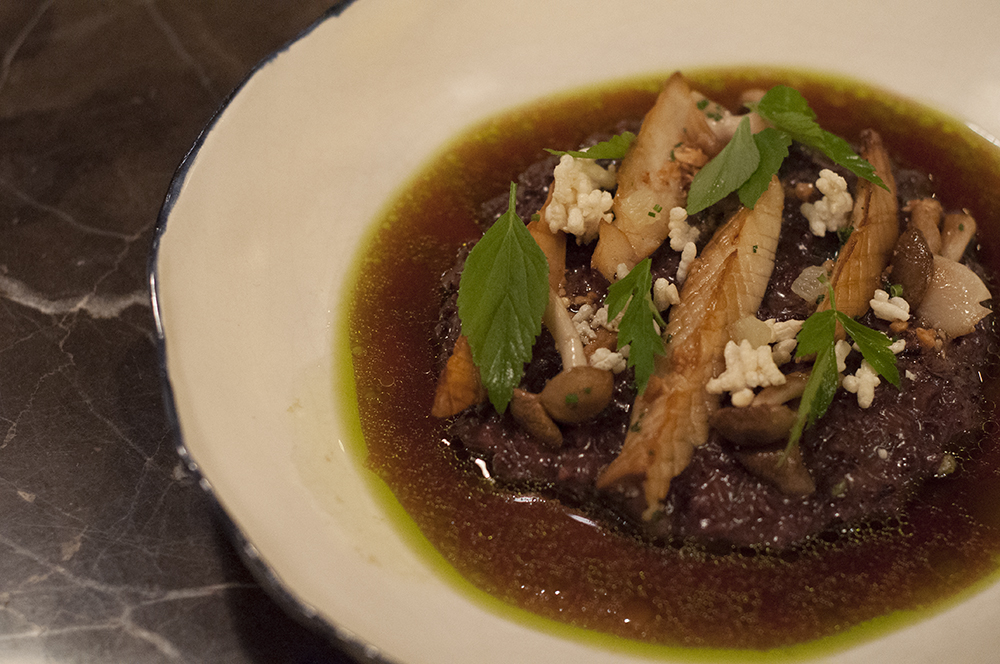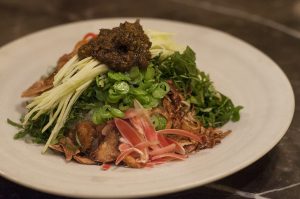 Chef Tyson does not leave carb-lovers wanting with dishes like the Highland Bario rice, giving one of Sarawak's finest grains some spotlight on the menu. Cooked a la risotto, the dish comes served with king oyster mushroom, chilli and ketumpang air which lend it fragrant, earthy aromas evoking elevated comfort food. On the other hand, the Jasmine rice salad offers a refreshing zest reminiscent of the local nasi kerabu. Topped with crispy chicken skin, sesame, XO sauce and spring onions, it works well to balance out the strong flavours in other dishes.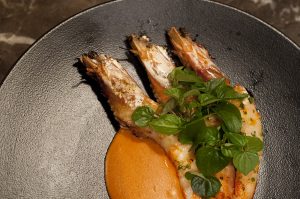 Though it's one of the more unassuming dishes in terms of plating, the Charred king prawns is another seafood option we would reorder again. Fresh, succulent and skilfully charred, the naturally sweet flavours of the prawns are brilliantly brought out to greet the palate. Adding a hint of the belacan butter sauce and chilli tops it off with a burst of spices that's ever so slightly toned down for the foreign palate (it is the hotel's only F&B outlet, after all).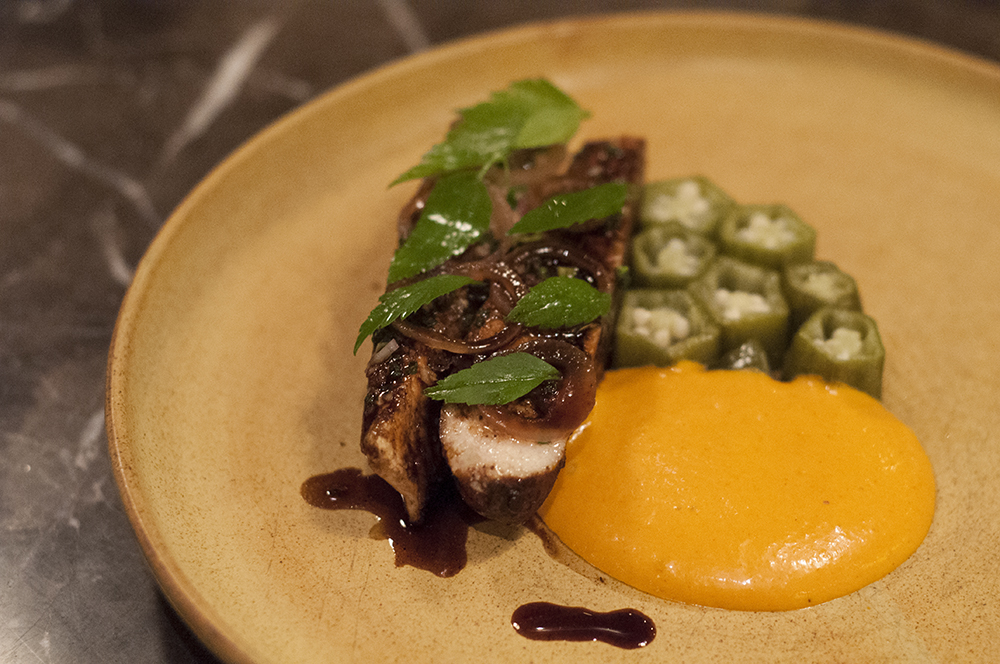 A close contender for best dish finds us at the Cornfed chicken served with buah keluak, okra, onions and fermented chilli sauce. The tender meat is perfectly matched with the earthy notes of the keluak nut and further spiced up (without the lingering heat) by the sauce, altogether doing wonders on the palate.
Desserts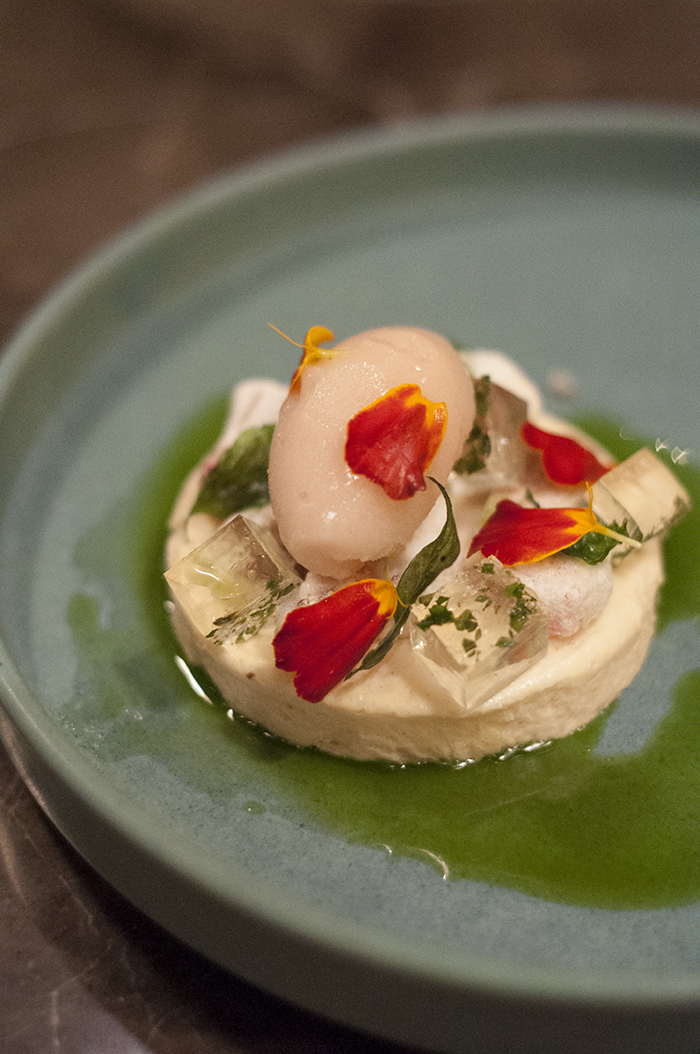 Even the desserts here are not your run-of-the-mill types. We hear the Durian ice cream sundae is one of the best in town for its rich, creamy texture and generous portions of durian; but since we're not the biggest fans of the fruit, the Mangosteen parfait comes out on top in our books. Sweet and invigorating, it's a nice, light ending to the heavy dishes that precede it.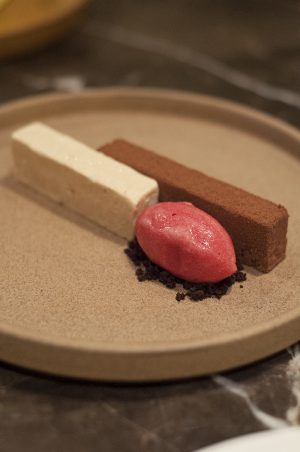 The Pahang single origin 70% dark chocolate (sourced from the famed Chocolate Concierge) is another must-try, especially if you enjoy foie gras, too. Its unique combination of bittersweet, rich and buttery flavours complement each other surprisingly well, while the roselle sorbet and chocolate crumble add texture to the overall dish.
By the end of the meal, it's hard not to find new appreciation for local ingredients and produce – whether presented in the form of meat, vegetable, fruit or condiment in every dish on the new menu – ultimately leaving increased anticipation for more of modern Malaysian fare.
For further inquiries and bookings, please call +60 3277 808 88 or email atas@theruma.com.
Photography: Anson Siau