It's not often you will find modern Euro-Asian cuisine that actually manages to capture the essence of the two worlds, but this is exactly what ATAS does best. Accessible via the grand spiral staircase in the foyer of RuMA Hotel & Residences, ATAS – a play on the Malay word for 'upstairs' – has long been celebrated for its ability in elevating seasonal ingredients in new and innovative approaches. 
Now, with the arrival of Chef Mandy Goh, the celebrated chef has introduced a seasonal menu to further bring ATAS to greater heights. Chef Mandy is a familiar name in the local dining scene, having served as executive chef at St Regis Langkawi, the Penang native is known for her flair in fusing Asian flavours with European influences. Her expertise shines through in the eight-course contemporary menu at ATAS which we had the opportunity of tasting recently.
Starting with small bites of buckwheat blini with aged sardine on top of a roti cracker and hints of celery and apple salad alongside a pretty honey grid-shaped taco with salmon and blood orange jelly honey topped with koshihikari rice and tamarillo jam, the course is off to a promising start. But it was the lightly toasted cranberry walnut bread served with marmalade and rum butter that proved to be a hit.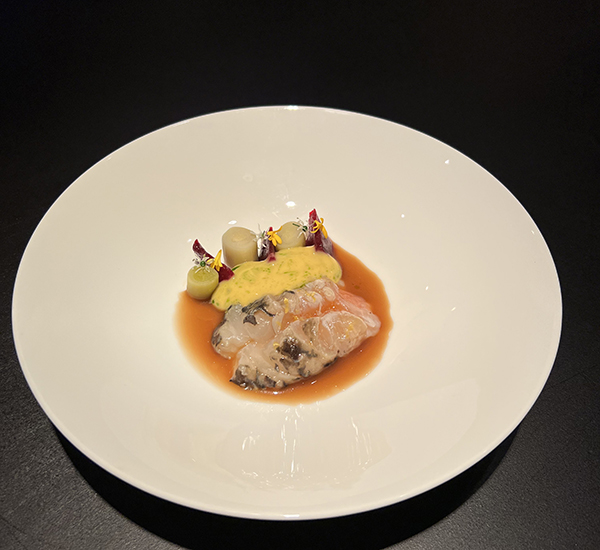 Judging by the starters, it's easy to tell that every dish is meticulously crafted with Chef Mandy's keen eye for detail. But that was only the premise. The standout dish to follow is the coral lobster with Madagascar vanilla, served with a side of bouillon and savoury sabayon with a side of leeks and heirloom beetroot. The A5 Omi ribeye steak with aubergine caviar and scallion pesto also deserves praise for its combination of flavours.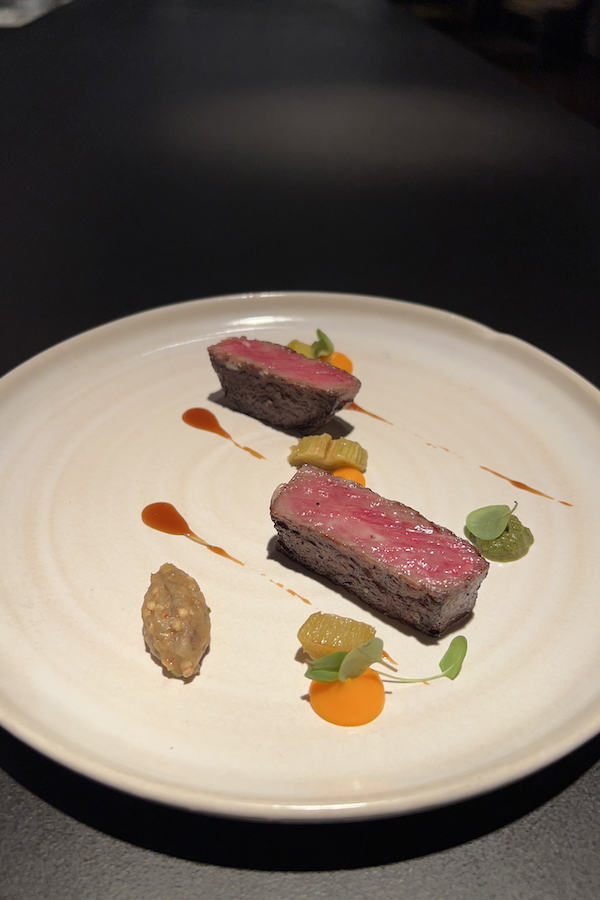 Meanwhile, the presentation of the black feet poulet may have drawn some astonished murmurings around the table, but this is a showcase of Chef Mandy's subtle whimsy and a menu that isn't afraid of pushing the boundaries every once in a while. Served with black garlic and green tatsu with a single homemade gyoza on the side, the dish may look exotic but is a clever rendition on a familiar Asian ingredient.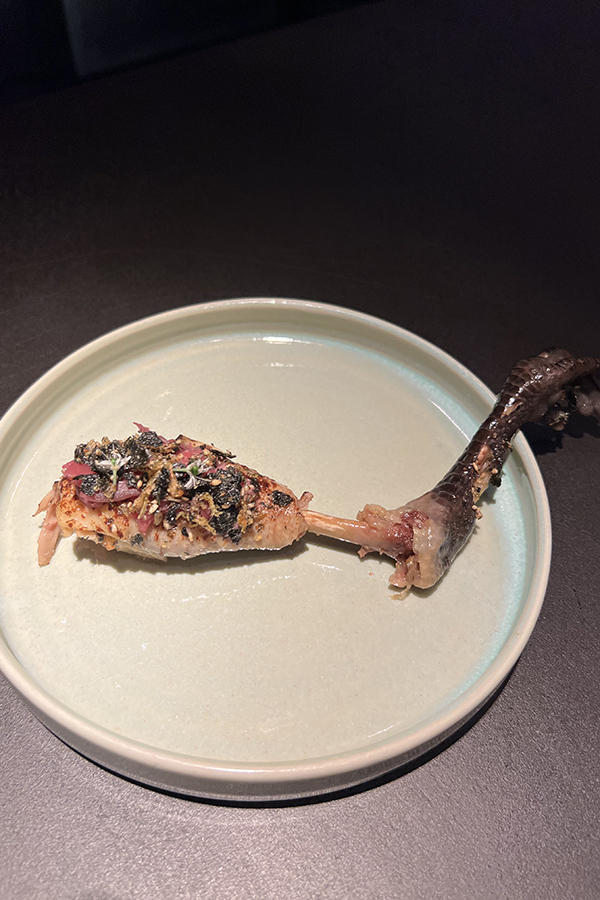 The dining space at ATAS takes on a similar concept to the menu by combining Asian influences of rattan and wood panels with contemporary metal structures. The spacious open-floor concept and dimly lit dining area create an inviting atmosphere where diners can linger after a long meal. 
A dining experience at ATAS proves that elevated cuisine need not be cutting-edge to be extraordinary, but rather, requires a clever play on combining the freshest and finest ingredients to surprise and charm diners, a talent that Chef Mandy is undoubtedly gifted with.  
For more information, click here.