L
ooks like Aston Martin's long-running series of DB "grand tourer" coupes now click over from 11 to 12! And this new model now arrives here in Malaysia priced at RM1,088,000, before any taxes, duties, options and customisation. Yet, the replacement for the DB11 is still underpinned by the same platform as its predecessor, but there's also quite a bit of rework in this sequel.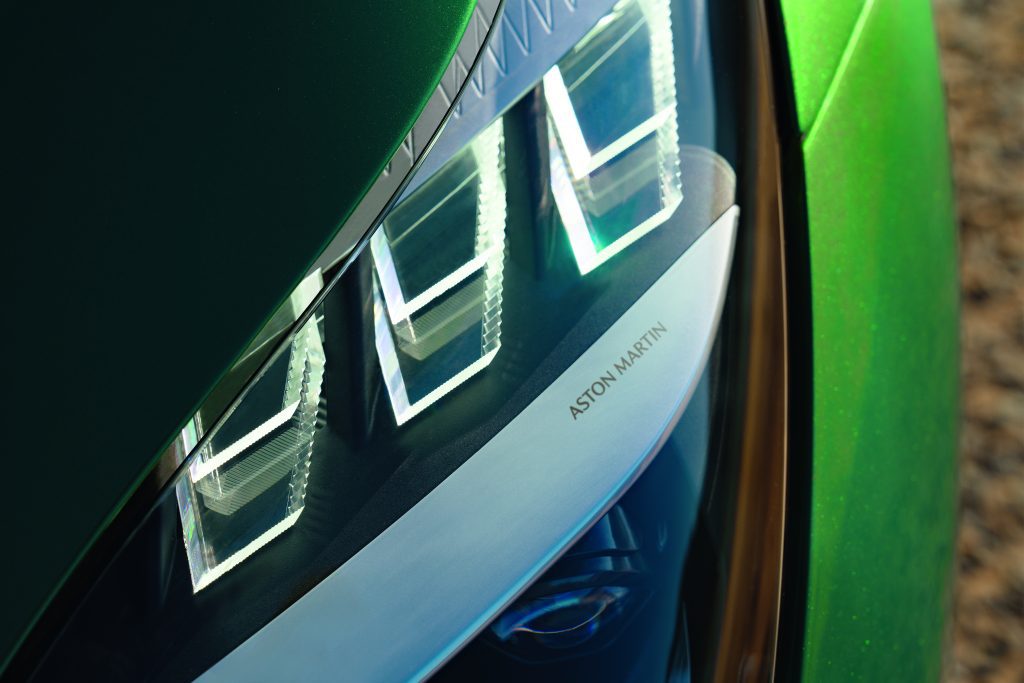 First up, the new car has a wider stance, courtesy of a widened front and rear track. The exterior styling has also been tweaked, with an all-new, sharper-looking front end – complete with LED headlights and distinctive DRLs – the biggest visual change. Then, the maximum cylinder count dropped from 12 to eight in the new car. And it now uses the Mercedes-AMG twin-turbo V8 found in the Vantage, DBX and, previously, on some versions of the previous DB11.
But that's not to say the new DB is less powerful or God forbid, slower! That wouldn't do at all… For the "12", its four-litre V8 has been cranked up to produce a prodigious (and very rounded) 680 PS at 6,000 rpm and 800 Nm of torque from 2,750 rpm to 6,000 rpm, with the company saying that this represents a 34% increase in performance compared to its predecessor.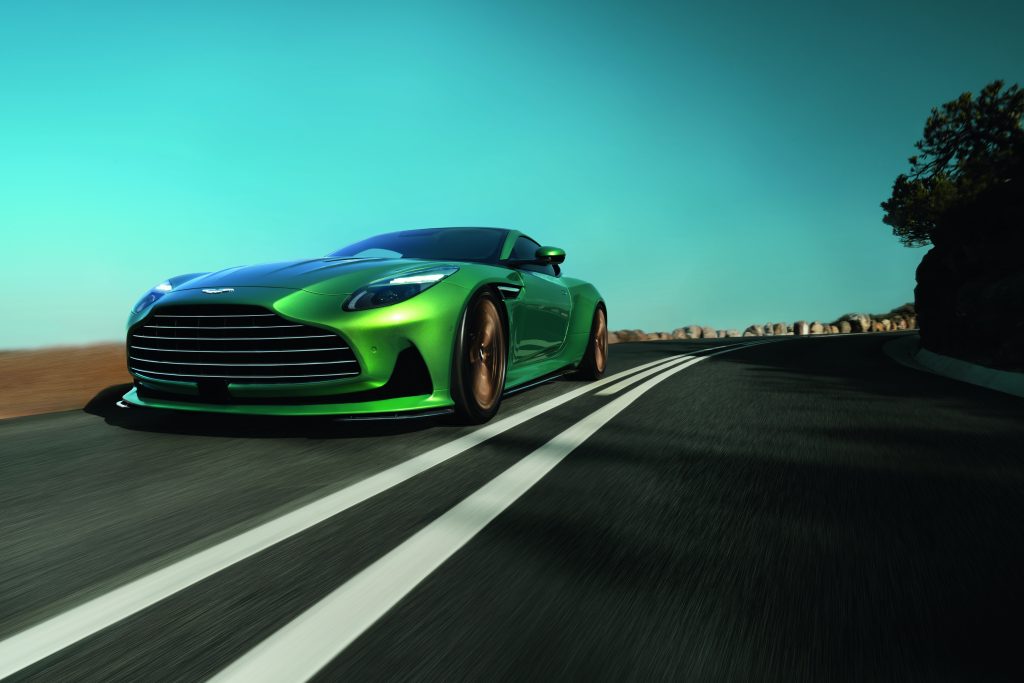 All that urge is fed to the rear wheels with a ZF eight-speed automatic transmission equipped with a torque converter and an electronic rear differential that can go from fully open to 100% locked in milliseconds for maximum response and precise throttle control. This ensures a 0-100 km/h sprint time of 3.6 seconds and a 325 km/h top speed!
The driver may choose from five drive modes available – GT, Sport, Sport Plus, Wet and Individual. The first three offer more freedom to explore the limits of grip, while Wet is for use on low-grip surfaces. Individual, on the other hand, enables the driver to mix and match choices across the chassis, powertrain, stability control and traction control parameters. Of course, the new car's suspension has also been reworked with a new generation of intelligent adaptive dampers, offering a 500% increase in bandwidth of force distribution and a wider range of control and refinement across the car's various drive mode settings.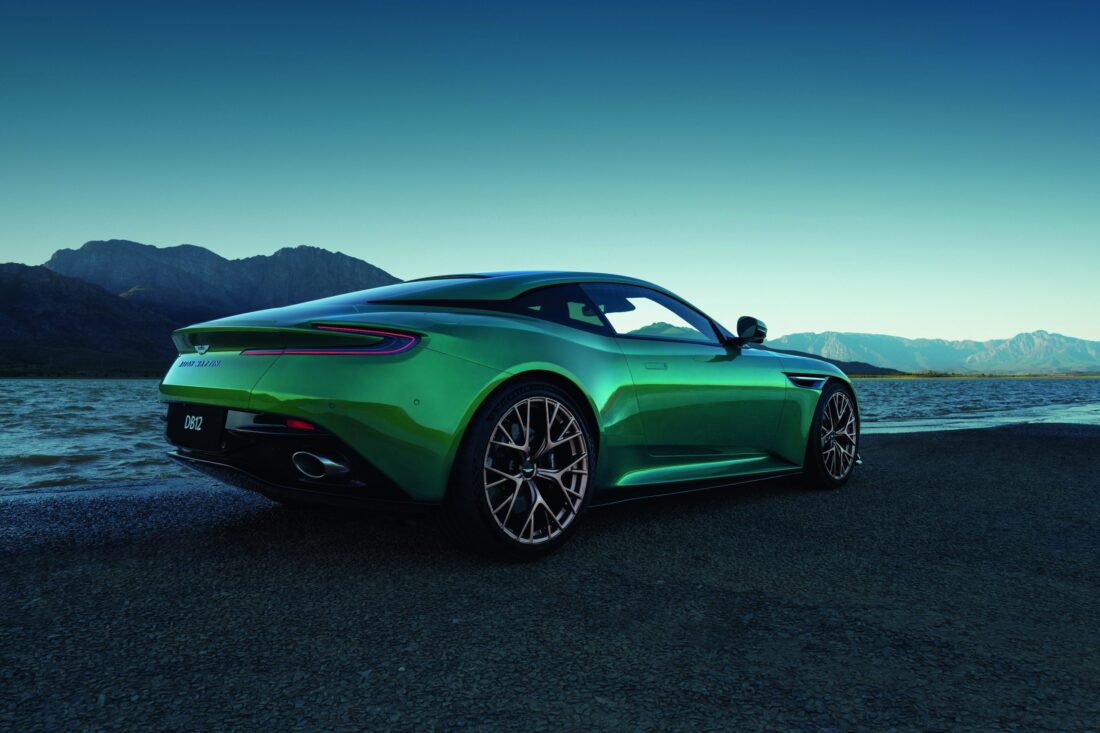 As mentioned, the DB12 is built on a modified version of the previous 11's bonded aluminium platform, with additional stiffness and heavily modified suspension. The silhouette is similar too, as the doors and roof are unchanged. But other outer panels (all made of composites) are new, and the larger grille and new lights give a very different "face".
But more than anything else, the DB12 is built to offer supercar performance and high levels of comfort, with elegant coupe styling. In keeping with this, its cockpit comes in for an even bigger reworking. The dashboard now sports a high centre console design and features more straight lines, along with a more conventionally rounded, flat-bottom multifunction steering wheel. Upholstery is by Bridge of Weir leather, and Alcantara can also be specified, both featuring a new quilting pattern.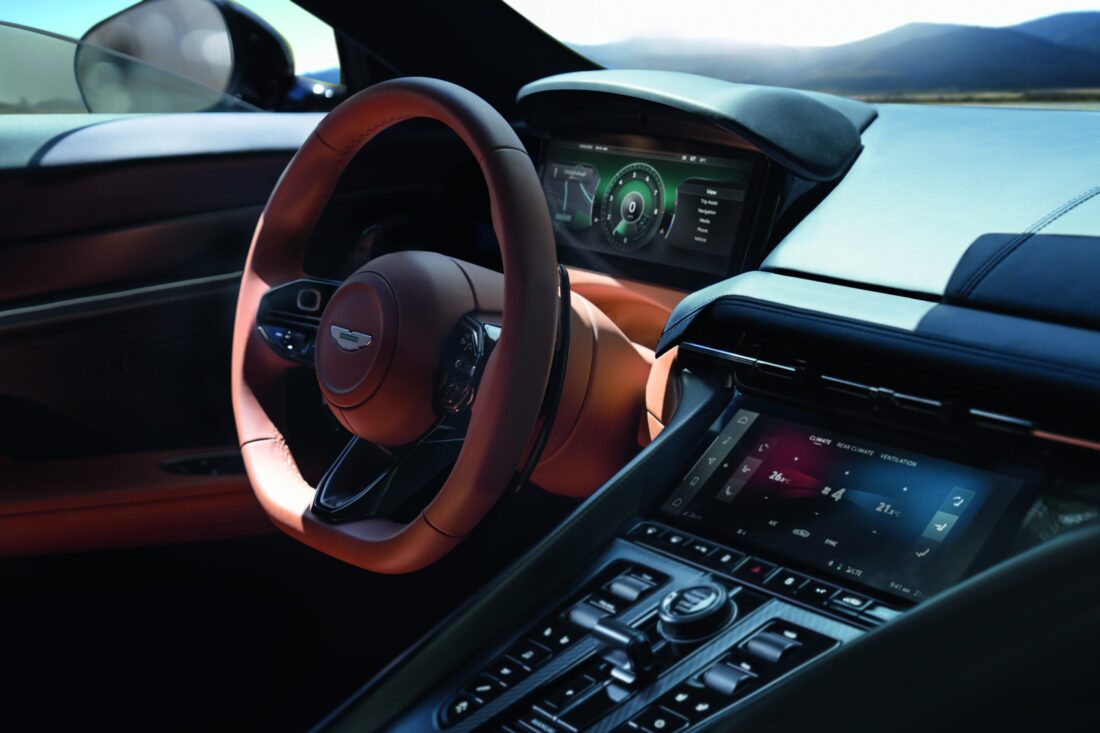 On the dash, the DB12 also features the first system that has been fully designed and developed in-house by the company. This supports wireless Apple CarPlay and Android Auto, displayed through a 10.25-inch screen with 1,920 x 720 resolution and capacitive touch control with a 30-millisecond reaction time. Meanwhile, the audio setup features 11 speakers in its standard configuration, with a 15-speaker, 1,170-watt Bowers & Wilkins surround sound system available as an option.
All interior surfaces are new, with beautiful hand-stitched leatherwork and plenty of exotic materials (additionally, there's also Q by Aston Martin offering bespoke personalisation limited only by one's imagination and level of affordability!). With knurled aluminium controls completing the picture, it couldn't be anything other than an Aston Martin. Small seats in the back maintain the traditional two-plus-two format.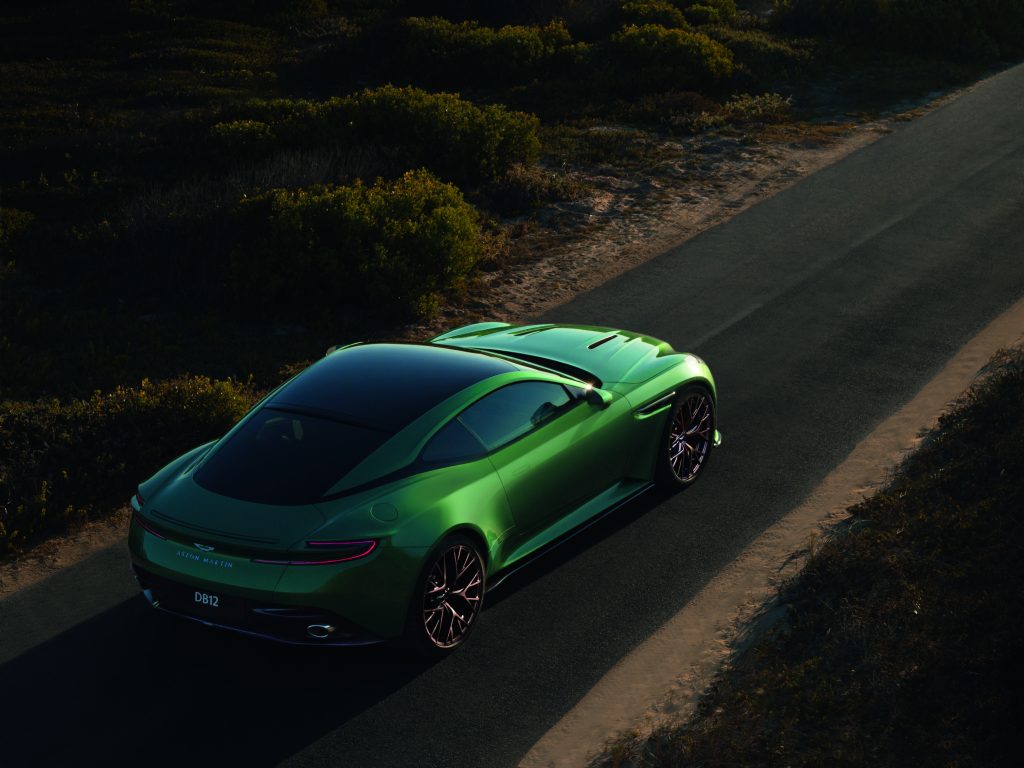 Aston is calling its new baby "the world's first super tourer", which means a blend of supercar performance and cosseting comfort, offering elegant coupe styling rather than an aggressive supercar crouch. But then, perhaps one could also argue that the Ferrari Roma has already staked some of that terrain! But regardless, more than anything else the new Aston Martin DB12 Super Tourer now also effectively and convincingly bridges those two worlds gracefully.
For more information, check out the Aston Martin KL official website.