Spring is set to enter the new Armani / Restaurant cuisine, housed on the 7th floor of the namesake hotel via Manzoni, 31. The menu, helmed by Executive Chef Francesco Mascheroni, features three tasting itineraries that mix technique, trends, and local influences while also welcoming accents of other cuisines. 
The hotel invites you to taste the flavours of Spring with delectable menus of "My Vegetable Cuisine", "Present" and "Evolving Traditions".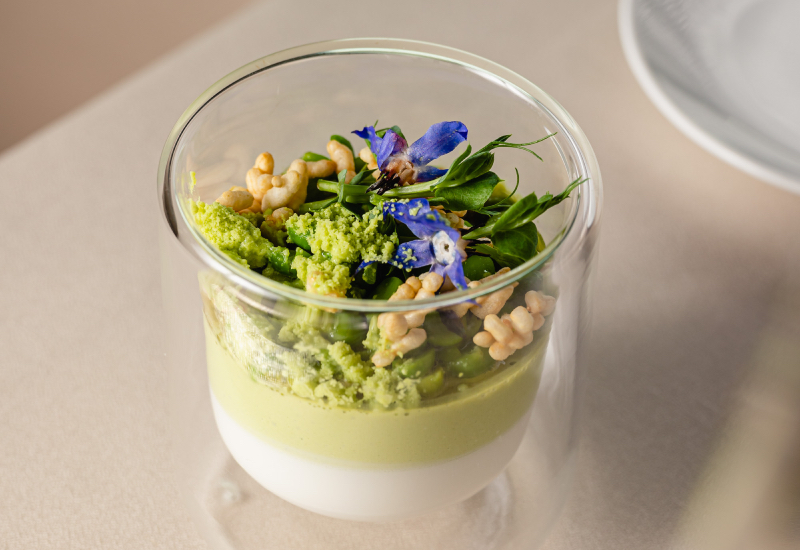 "My vegetable cuisine" encompasses fresh ingredients of Asparagus (white asparagus, lettuce, and yuzu), Peas (coconut milk, puffed rice), and Eggplant (miso, basil, almonds). Six courses were introduced under this menu, and the main star falls for Spaghettone; a mix of Gragnano Gentile, yellow datterino tomato and 90 months aged Parmigiano Reggiano. A delicious open invite before savouring onto the next.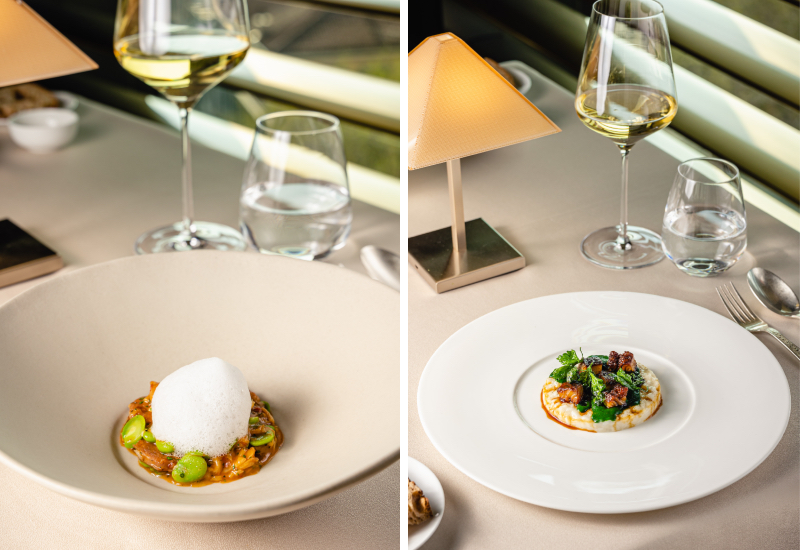 "Evolving Tradition" also comes in six courses, which use original renditions of classic and local dishes, such as Aspic (made of veal tongue and bluefin tuna, green apple, trout roe, Pantelleria capers), Rice ("erburin", soy smoked eel), Like a Lasagna (duck ragout, green curry, coriander and lime) and Tripe (Milanese Sea tripe, sausage from Piedmont, fava beans, black cod).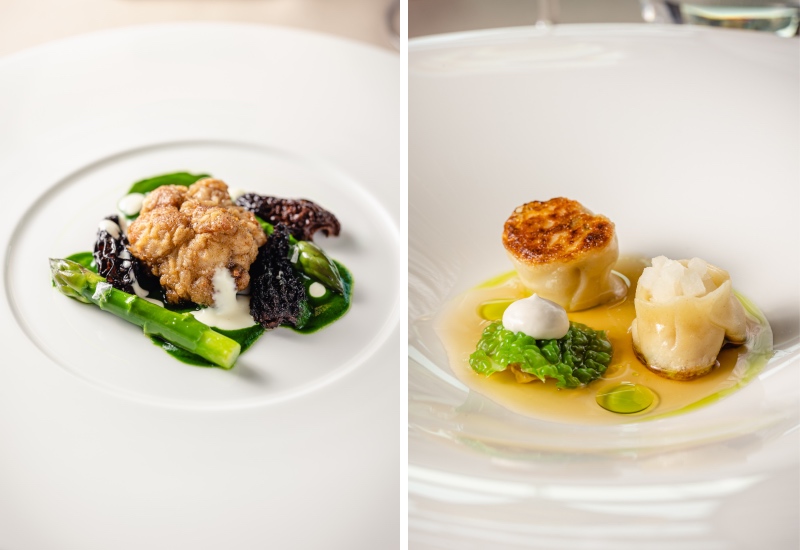 Last but not least, "Current," a seven-course menu that is a fusion of the chef's current gourmet beliefs and is ideally paired with seasonal ingredients. It has a great deal of inspiration and inventiveness, including land meals like Lamb (boiled in a saucepan, grilled lettuce, reduced gravy), Veal (sweetbread, asparagus, morels, wild garlic), and seafood like Dim Sum (roasted dim sums, ginger, kimchi consommé, Gillardeau oysters, nashi pear) and San Pietro (wasabi white butter, parsley root).
The chef's core style may be transformed into a cuisine without borders in terms of concepts and raw materials, with minimalism as the lowest common denominator. A clear elegance that is represented via foods that fascinate for their beauty and substance. The distinct outlines and rich tastes pave the way for the pure flavour of the ingredients.
For information and reservations, call +39 02 8883 8703 or email Armani Hotel.