In a surprise and well-timed just-before-Christmas announcement, Apple dropped news on its first ever set of over-the-ears headphones: The AirPods Max.
It's sleek, stylish, wireless (of course) and sits on the highest end of the popular AirPods line. Ahead of its launch on 15 December, 2020, here's everything we know about it.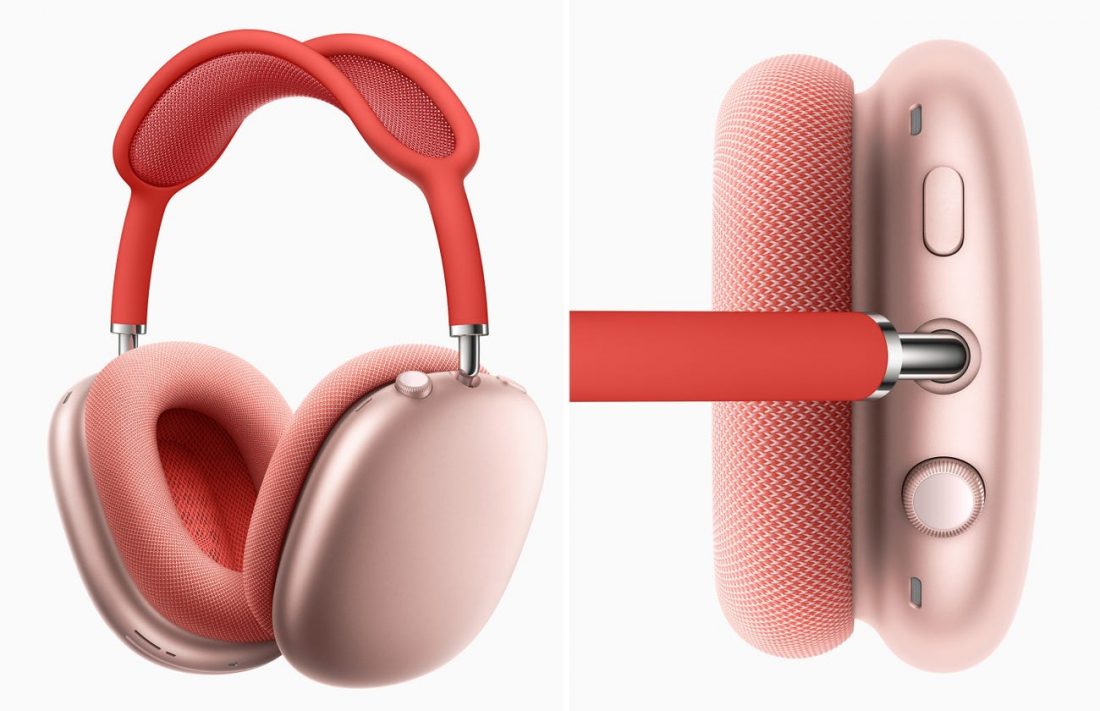 If you had had qualms about the earbud-style AirPods because they look too easy to misplace, this will solve all your woes. They're hard to miss, being over the ears headphones with both sides held together by a "breathable knit mesh canopy" of a band. The earphones themselves borrow a lot of design cues from the Apple Watch, with a crown as well as a Tic Tac-shaped button.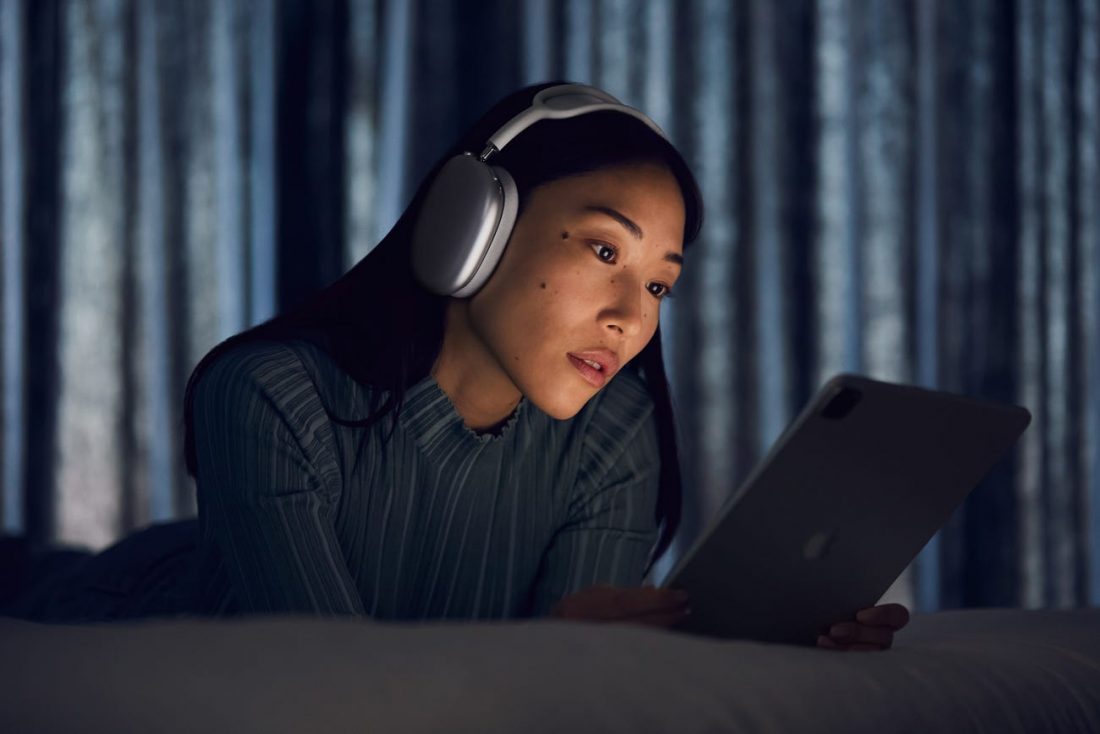 As the highest end version of AirPods, it's all around a bigger, better sounding package. They pair automatically with Apple devices, from the iPhone and iPad to Macs, Apple Watches and Apple TV, once properly set up via iCloud and Bluetooth. Like its predecessors, they "automatically detect when they are on a user's head". Pausing your audio can be set to be automatic upon removal or "when the user simply lifts one ear cup". Most importantly, the AirPods Max can also be used with Siri and to make or receive phone calls.
The company says that the AirPods Max can last up to 20 hours of "high fidelity audio, talk time or movie playback", inclusive of Active Noise Cancellation and spatial audio. They are also able to connect with non-Apple devices via Bluetooth.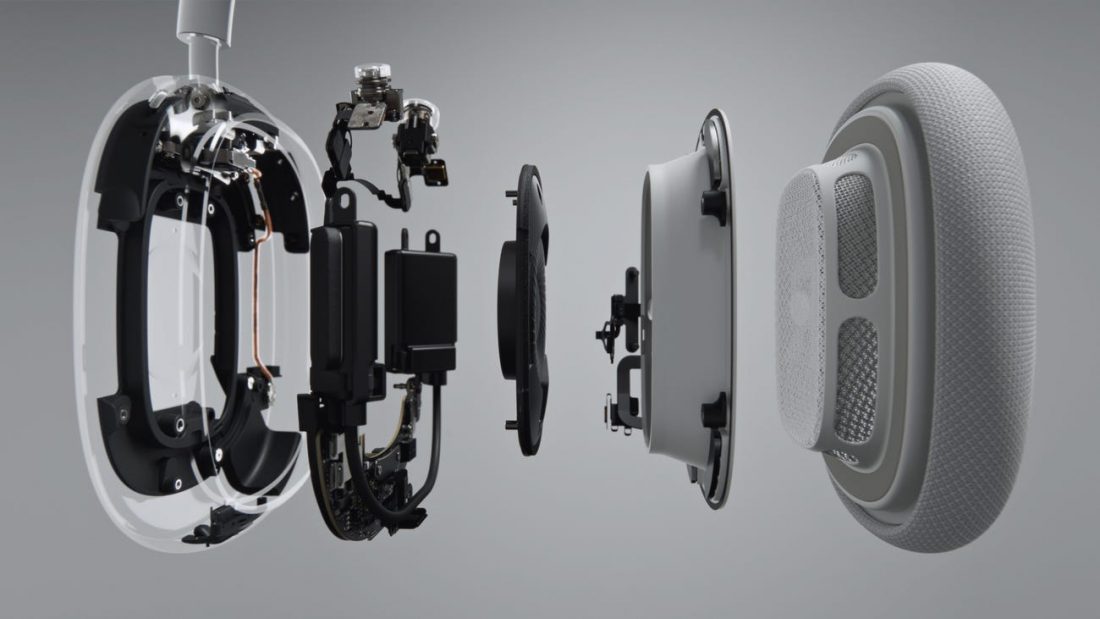 Each pair of AirPods Max have nine microphones, most of which serve to perform noise cancellation. It comes layered with motion sensors, which is what is responsible for when knowing to pause your audio when you lift an ear cup and more.
Of its two physical inputs, the crown can be turned to control volume, pushed in to pause/play/answer calls, double tapped to skip forward audio, triple tapped to skip back or pressed and held for Siri. The Tic Tac-shapped button solely turns noise cancellation on or off.
Everything is powered by Apple's H1 chip, each of which is embedded in each ear cup.

At the moment, the AirPods Max comes in five colours – space grey, sky blue, green, pink and silver, in Apple signature brushed matte metal finish.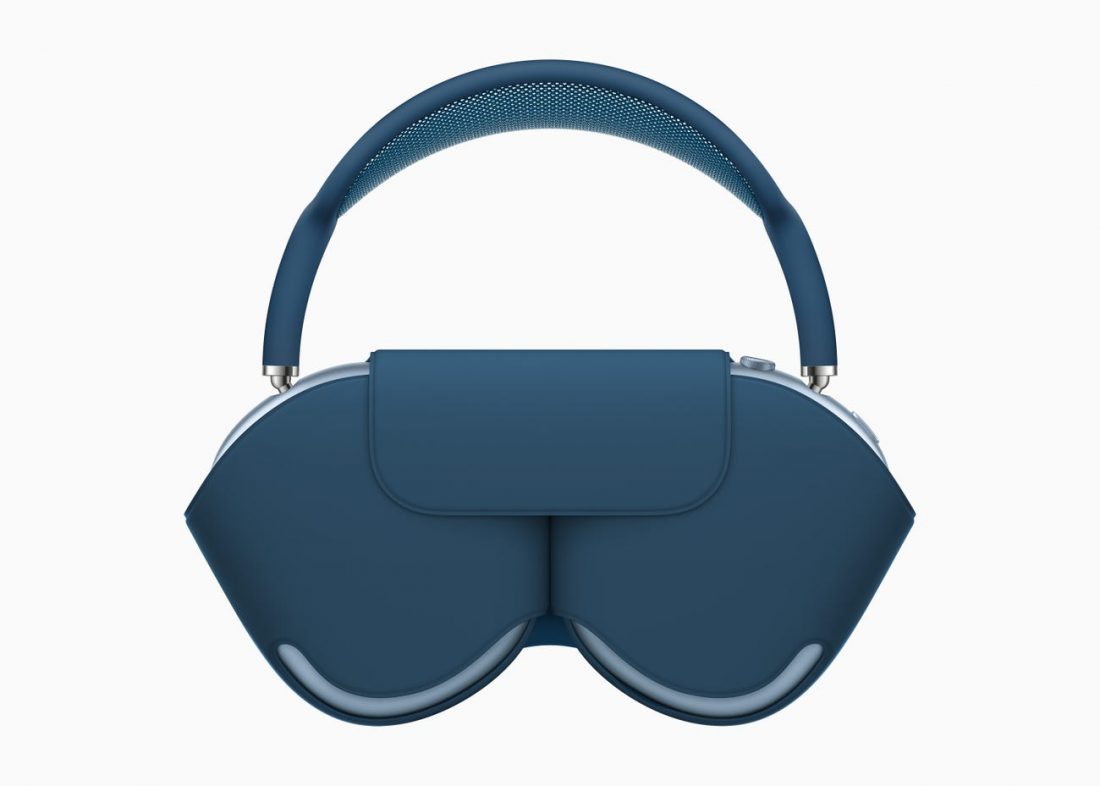 Each pair comes with its on carrying case complete with a charging cable (Lightning to USB-C). Apple describes the case as a "soft, slim Smart Case" that, when has the AirPods Max put inside, puts it into an "ultralow power state" so as to conserve as much battery as possible.