Subrata Dutta from Samsonite shares what to look out for when picking a trusty travel companion – and it looks like Ronaldo is already in on this secret.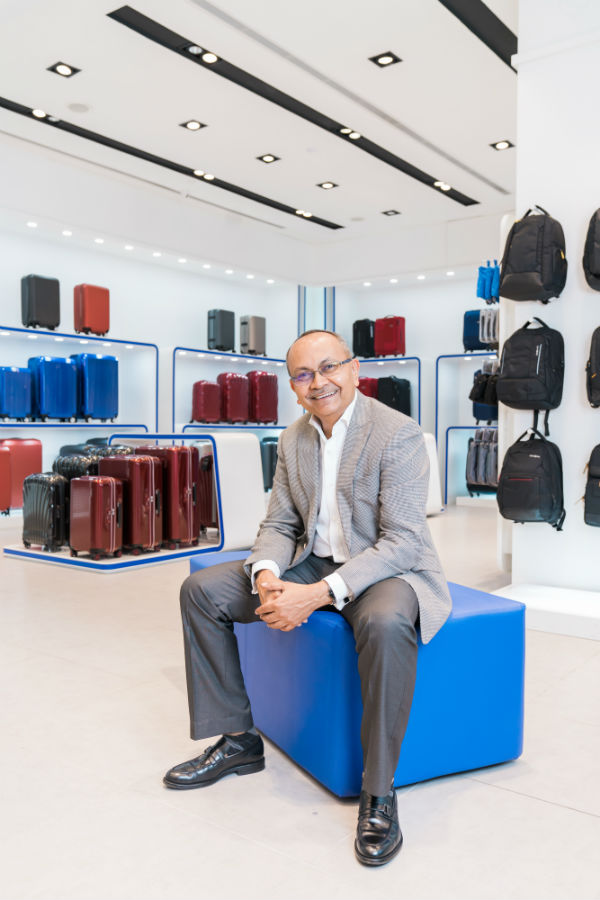 Subrata Dutta has done his fair share of traveling. As president of Samsonite Asia Pacific, luggage is never compromised – down to the colour, apparently.
"Your luggage should match your personality," he says, sharing how he reserves warm colours for leisure, and cooler ones for business.
This is why he's happy to bring the latest American Tourister collection to Malaysia. Gleaming with a shiny yellow bag is star footballer Cristiano Ronaldo, whom Subrata says personifies the style and substance of this luggage for the modern traveler.
Picking a luggage has become part of curating your travel, which is great news for the jet-setters among us – now, you know what to look out for when choosing a bag.
Quick on wheels
Wheels was a game-changer 40 years ago. Today, travel takes on a spontaneous spirit – tourists take shorter trips and opt for more immersive experiences. American Tourister recognises this need for quick and efficient travel partners i.e. your trusty luggage.
"When I was a kid, it was the joy of travel was in reaching the destination. Today, travel itself is fun, so whatever you're carrying along becomes that much more important," Subrata rationalises.
Not only have luggage bags halved in weight over recent years, they have also become more sturdy. With suspension wheels, any surface becomes effortlessly smooth to glide your bag over.
Strong with purpose
Samsonite research centres in Hungary, India, and Belgium determine best materials and designs through a series of pressure tests, which include walking 32 km on a treadmill and jerking the handle 6,000 times.
Subrata explains, "Our biggest priority is a material that can withstand torture. It's going to be rubbed and thrown a lot, so we test high abrasion and rupture withstanding capacity."
Here's one the backpackers will appreciate: Samsonite have figured out how to make shoulder suspensions that effectively reduce the weight of your load by 3 kg.
Attitude for travel
In hues of red, orange, yellow, and blue, American Tourister bags and backpacks stand out. If you don't have a Tumi with built-in tracker, a recognisable luggage will do for now.
"We help the traveler pick up those various objects of love and desire they see on their travels, and carry them back safe. It's also a promise that you will bring back more," Subrata assures.
Sounds like it's time for a shopping holiday.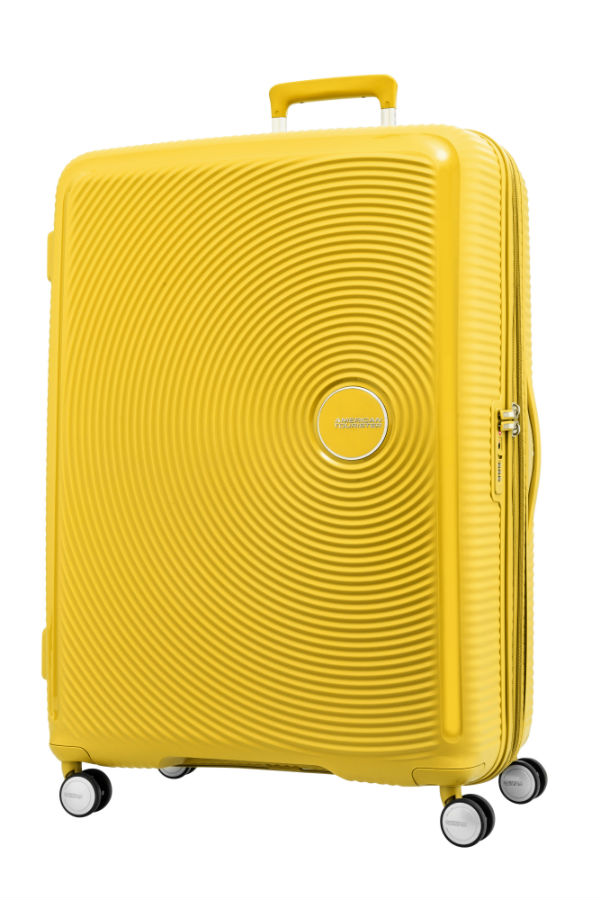 Curio Spinner
Curio Spinner
Golden yellow
Cresta Spinner
Cresta Spinner
Grey checks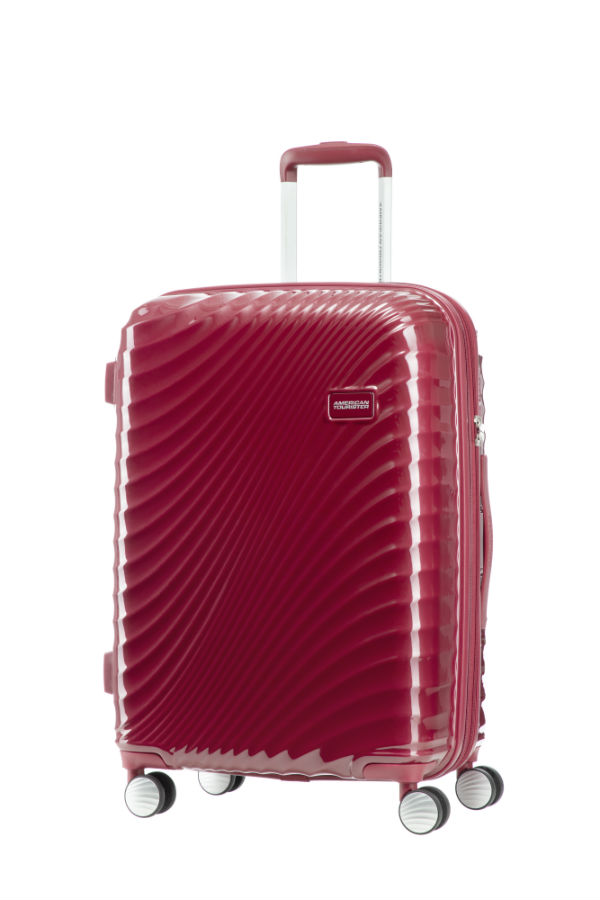 Erie Spinner
Erie Spinner
Red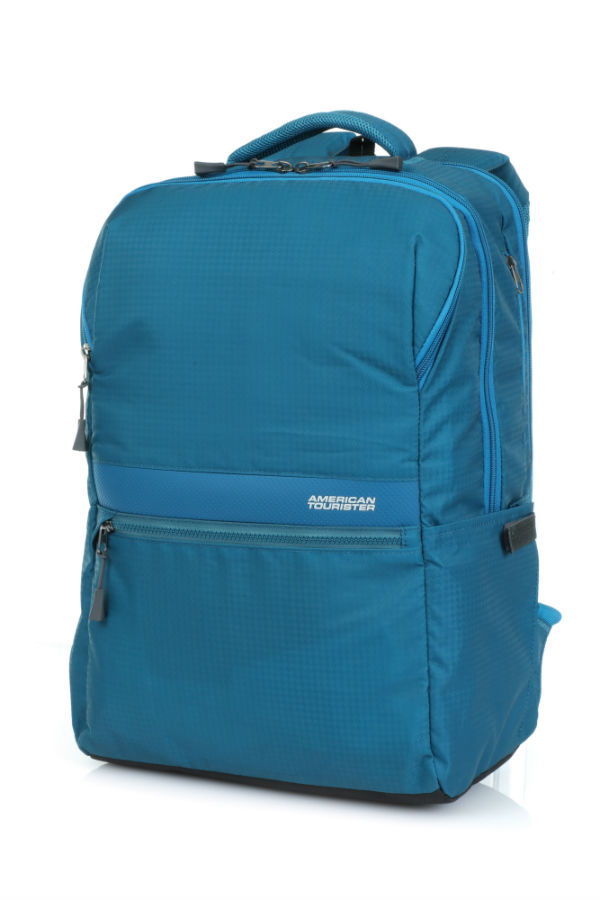 Insta+ Backpack
Insta+ Backpack
Teal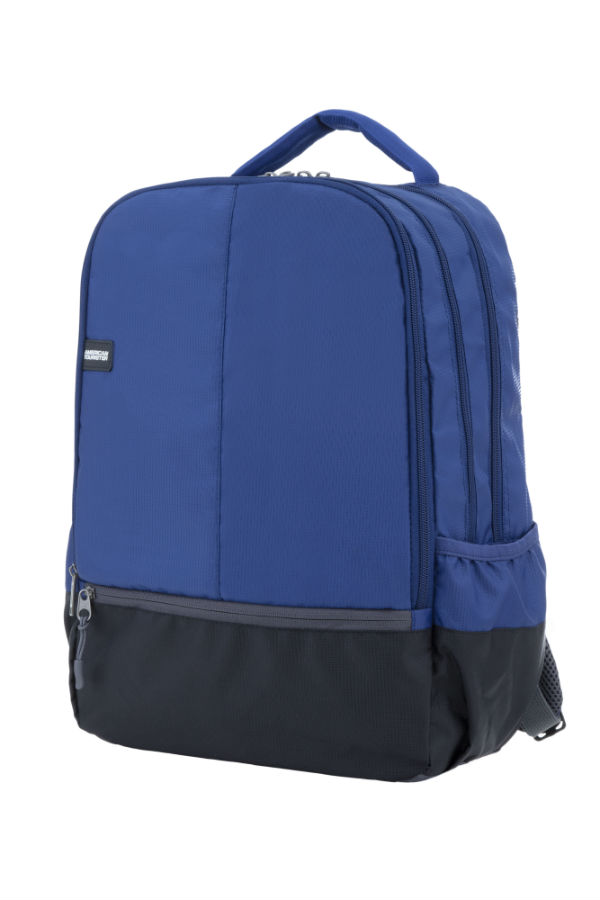 Pop Asia+ Backpack
Pop Asia+ Backpack
Blue
(swipe left for more)
Shop American Tourister on the official website or at a Samsonite store near you.
Images: Samsonite Malaysia